The Australian Greens have dramatically intervened in the growing scandals engulfing Greens NSW MP Jeremy Buckingham, writing to the NSW party to indicate the embattled MP may be in breach of party policy after publicly suggesting a woman who levelled a sexual assault complaint against him was politically motivated to do so.
The Greens' letter, a copy of which has been obtained by New Matilda, sparked moves within NSW for Mr Buckingham to be dropped from the Greens ballot in the upcoming NSW election, scheduled for March 2019. That issue will be debated at a Greens NSW meeting on Saturday.
The Australian Greens request that Mr Buckingham also explain himself to the National Council either in writing or in person at a meeting scheduled for later this month. The Council suggests Mr Buckingham may have breached the party's anti-sexual harassment policy, and call on him to apologise to the woman he's accused of sexually assaulting for suggesting the complaint was vexatious.
NEW MATILDA RELIES ALMOST ENTIRELY ON READER DONATIONS AND SUBSCRIPTIONS TO SURVIVE. CLICK HERE TO CHIP IN AND HELP US HUNT THE TRUTH.
That woman is Ella Buckland, a former Greens staffer who worked in NSW Parliament House in late 2011 and early 2012. Ms Buckland featured in an ABC 7:30 program on August 2. She alleges she was sexually assaulted by a drunken Mr Buckingham outside his home in August 2011. Mr Buckingham strongly denies the assault occurred, and he now also denies ever suggesting Ms Buckland's complaint was politically motivated.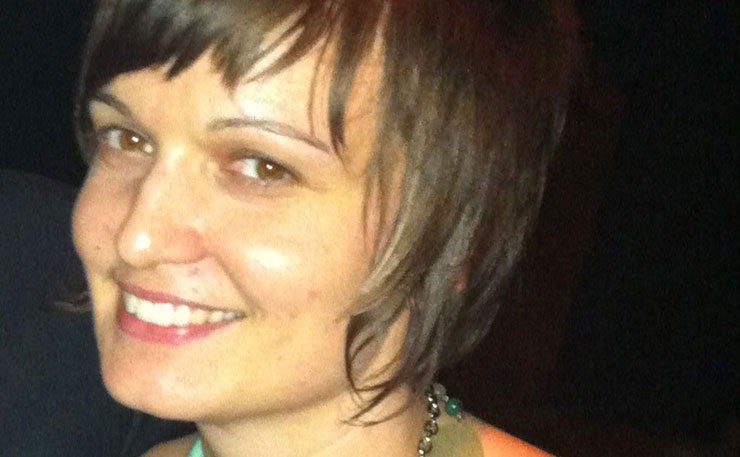 It's the latest development in a series of growing scandals surrounding Mr Buckingham, who is now battling his own party on three fronts – in NSW, in Queensland and now from the federal body.
New Matilda reported yesterday that the Queensland Greens wrote to NSW on Tuesday "condemning" Mr Buckingham over recent revelations he used defamation laws to silence critics, despite publicly calling for the laws to be reformed to restrict politicians' use of them. But it's the intervention from Canberra that appears to have most escalated the drama, leading directly to the NSW Greens moves to remove Mr Buckingham from next year's electoral ballot.
The Greens' National Council wrote to Greens NSW on October 1. The email is addressed to the Greens NSW co-convenors, Rochelle Flood and Sylvia Hale.
"It has come to the attention of National Council that Mr Buckingham, one of the NSW Greens state parliamentarians, has released public statements which National Council is concerned are in breach of clauses 10.1 and 10.2 of the Australian Greens anti-sexual harassment policy which states:
10.1 The Australian Greens are committed to eliminating sexual harassment within our party. Part of meeting this goal requires ensuring that victims of sexual harassment can make complaints without being further victimised.
10.2 As such, the victimisation or retaliation against any person who complains of conduct which falls within this policy is prohibited (whether or not that complaint resulted in a finding that the offending behaviour had occurred).
"On September 11 2018, Mr. Buckingham published a media release and comments on his public Facebook page, which clearly links him to the Australian Greens, to make a statement regarding a complaint raised against him and made public on the ABC's 7:30 program. The statement on Mr Buckingham's website and Facebook page reads:
"Having false allegations aired on national television is incredibly distressing and a very serious breach of investigation process. Allegations of this nature should be handled confidentially and sensitively and not be used for a trial by media.
"The politicisation and breach of confidentiality of these processes makes it less likely that people with genuine complaints will come forward. If you abuse a complaints process then people lose faith in it.
"The people who politicise complaints for political gain should be ashamed. They trade important principles of justice for base political manoeuvring and for personal political advantage."
Aus Greens letter buckingham

The Australian Greens also point to a media release Mr Buckingham issued on September 11, which was picked up widely by media including The Guardian, the ABC and The Australian, which implied that "the complainant was politically motivated".
"The Australian Greens National Council discussed this issue at length at its recent meeting on 23 September and is concerned that this statement constitutes victimisation and retaliation against the woman who made complaints regarding Mr Buckingham's behaviour.
"National Council requests that you pass the concerns contained in this correspondence to Mr Buckingham. We request that Mr Buckingham be invited to respond to National Council either in writing or by attending the next National Council meeting on 27/28 October 2018 and invite him to apologise to the complainant for his conduct."
The email is signed by the Australian Greens National Co-Convenors Rebecca Galdies and Alex Schlotzer.
In a reply to local members, published by New Matilda yesterday, Mr Buckingham refutes the claim that he ever suggested the complaint from Ms Buckland was ever politically motivated.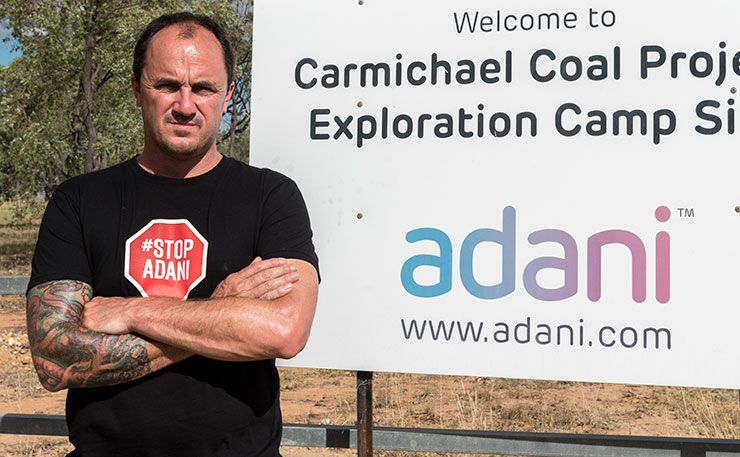 "The suggestion that I may have breached any section of the party's sexual harassment policy is wrong. I have never claimed that the original complaint itself was politically motivated or vexatious. I have never claimed the complainant has used the complaint for political manoeuvring," Mr Buckingham writes.
"What I have criticised is the use of the publicity generated by the significant breach of confidentiality relating to the complaint (the 7:30 story) for political manoeuvring."
Mr Buckingham also suggests the debate to remove him on Saturday is in breach of the party's constitution, and he points to the fact an investigation into the allegations of sexual assault delivered "no adverse findings" against him, although notably Mr Buckingham abandons previous language he has used to suggest the final report "cleared" him. The final report found there was insufficient evidence to substantiate the allegations against Mr Buckingham.
Pointedly, the Australian Greens letter also acknowledges "… the NSW Greens' public comments clarifying that 'the report does not make any finding that the complaint was false or vexatious, nor does it support Jeremy's assertion that the complaint was made for political reasons. Any claims to the contrary are inaccurate".
Meanwhile, Mr Buckingham is currently suing prominent Greens NSW member, Tom Raue – the Greens candidate for the seat of Summer Hill in the NSW election – along with former member Albert Santos for comments they made in social media about the sexual assault allegations levelled by Ms Buckland. New matilda understands Mr Buckingham threatened multiple other Greens members, along with two media outlets.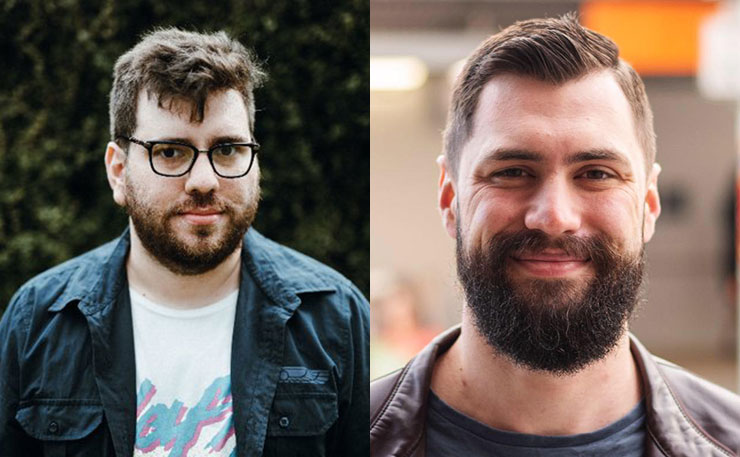 In December 2016 Mr Buckingham also threatened to sue a teenager, 18-year-old Vanamali Hermans, another former member, for calling him a "fucking hypocrite" in a closed Greens Facebook group with less than 600 members.
In his leaked email to Greens members earlier this week, Mr Buckingham writes, "We Greens should seek to resolve conflict and reconcile and mediate differences."
His law suits come despite calling for defamation legislation to be tightened so that politicians' access to them is restricted, after former NSW Deputy Premier Andrew Stoner sued Mr Buckingham and Sydney shock jock Alan Jones for defamation in 2014. The lawsuit was ultimately dropped, prompting Mr Buckingham to describe it as an attempt to silence political debate.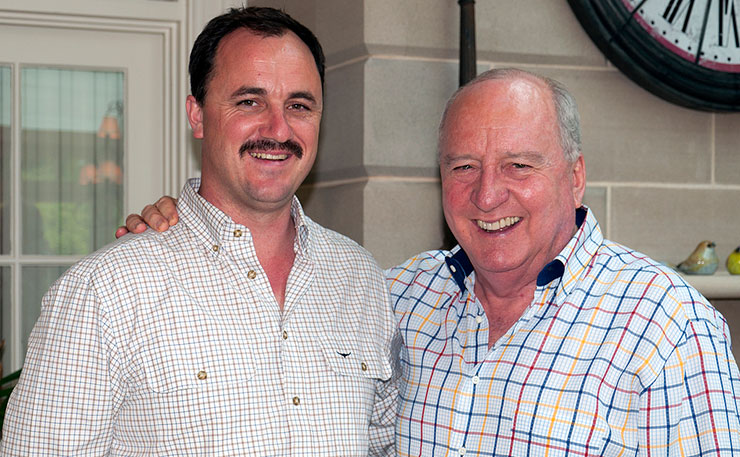 "Having been tangled up in defamation law, I am convinced that it needs serious reform." Mr Buckingham said. "It is skewed towards wealthy people who can risk large legal costs, and it infringes on free speech, particularly political communication, which ought to be provided the highest protections in Australia.
"Australia is a robust democracy and criticism of public representatives is an important part of our democratic system. There should be a much higher bar set for politicians to sue for defamation, such as what exists in the United States."
NEW MATILDA RELIES ALMOST ENTIRELY ON READER DONATIONS AND SUBSCRIPTIONS TO SURVIVE. CLICK HERE TO CHIP IN AND HELP US HUNT THE TRUTH.
Mr Buckingham has ignored repeated attempts by New Matilda over more than two weeks to seek comment. New Matilda's investigation into the allegations levelled by Ms Buckland is ongoing.
GOT A TIP? Do you have anything to add to this story? You can email newmatilda.com by clicking here or contact the authors of this story directly by going to Nina Funnell's Facebook page here, or Chris Graham's Facebook page here. They're both on Twitter here, and here.
Donate To New Matilda
New Matilda is a small, independent media outlet. We survive through reader contributions, and never losing a lawsuit. If you got something from this article, giving something back helps us to continue speaking truth to power. Every little bit counts.