A Greens NSW politician who has railed against defamation laws and their effects on free speech is suing multiple members of his own party – including demands for a $75,000 payout – after being publicly accused of sexually assaulting a young Greens staffer.
But one of the people NSW Upper House MLC Jeremy Buckingham is threatening with a defamation suit – Greens candidate for the inner-Sydney seat of Summer Hill, Tom Raue – is hitting back, taking to social media this morning to post details of the legal threats.
On August 2, ABC's 7:30 program aired a lengthy report detailing failures by the Greens to deal properly with internal allegations of sexual assault. The 7:30 report featured the experiences of four women, one of whom was Ella Buckland, a former Greens NSW staffer. It alleged that in 2011, Mr Buckingham "grabbed her inappropriately and kissed her neck" after drinks at Mr Buckingham's house. Ms Buckland also alleged that Mr Buckingham phoned her the following morning, and threatened her employment.
The full details of the alleged sexual assault were suppressed by the ABC. New Matilda is currently investigating the incident, however Mr Buckingham strongly denies it occurred, and claims it was part of a factional attack on him from within the party.
Despite this, the story was widely reported by other media. Mr Buckingham's legal representatives – Centennial Lawyers – subsequently issued legal threats against Channel 10 (which publicly apologised for their story), and at least four other individuals, all of them Greens NSW members or former members*. One of those is Mr Raue.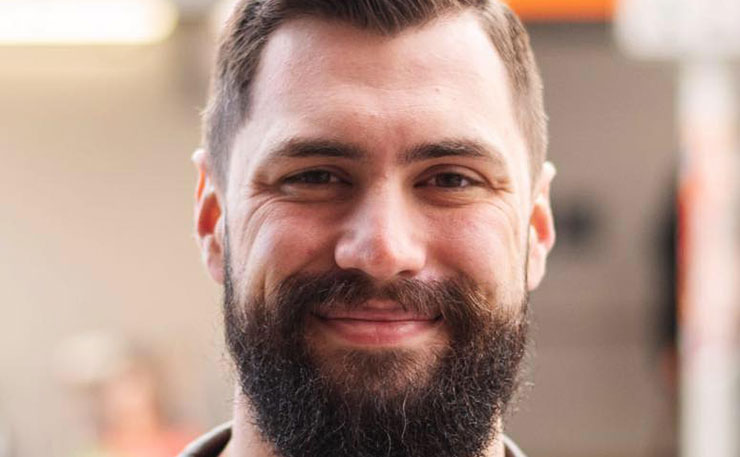 In a Facebook post published today within a private Greens group, Mr Raue writes: " …I felt a responsibility to stand in solidarity with the women who had come forward in the program and to reassure members, supporters and voters that the alleged behaviour was unacceptable, particularly in a progressive political party.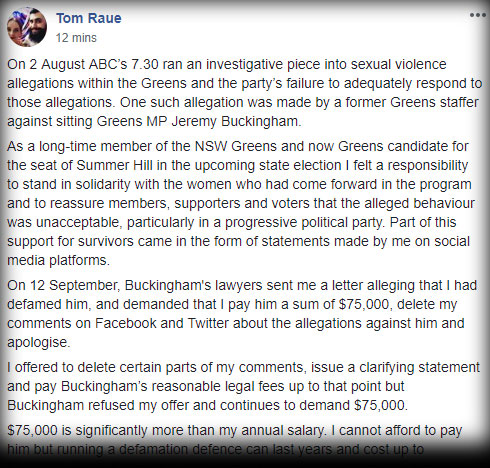 "Part of this support for survivors came in the form of statements made by me on social media platforms.
"On 12 September, Buckingham's lawyers sent me a letter alleging that I had defamed him, and demanded that I pay him a sum of $75,000, delete my comments on Facebook and Twitter about the allegations against him and apologise.
"I offered to delete certain parts of my comments, issue a clarifying statement and pay Buckingham's reasonable legal fees up to that point but Buckingham refused my offer and continues to demand $75,000."
HAVE YOU CHIPPED IN TO HELP NEW MATILDA'S ONGOING INVESTIGATIVE JOURNALISM? YOU CAN HELP US KEEP THESE STORIES COMING BY CHUCKING IN A FEW BUCKS HERE.
Mr Raue writes that the sum sought by Mr Buckingham is well in excess of his annual salary, and he points to what he says is hypocrisy on the part of Mr Buckingham over his past opposition to the use of defamation laws by politicians.
"To quote Jeremy Buckingham himself from 6 August 2015: 'Having been tangled up in defamation law, I am convinced that it needs serious reform. It is skewed towards wealthy people who can risk large legal costs, and it infringes on free speech, particularly political communication, which ought to be provided the highest protections in Australia. Australia is a robust democracy and criticism of public representatives is an important part of our democratic system. There should be a much higher bar set for politicians to sue for defamation, such as what exists in the United States.' "
Mr Buckingham's comments followed a defamation action launched against him (and broadcaster Alan Jones) by then Deputy NSW Premier Andrew Stoner in 2014, over comments Mr Buckingham made in his strident opposition to coal seam gas.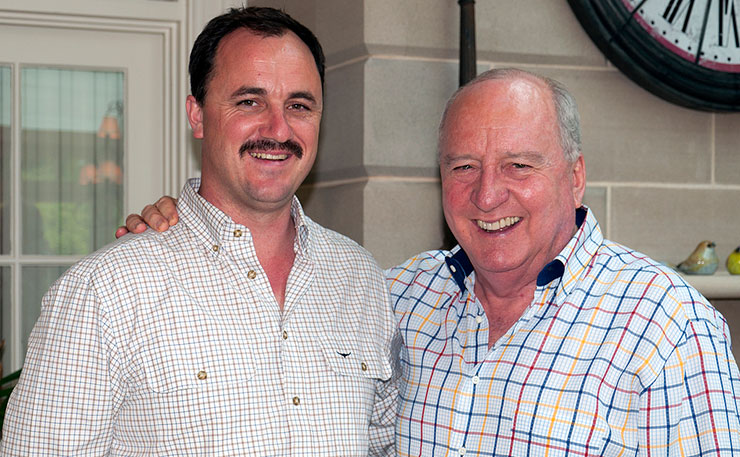 Mr Stoner told Fairfax media at the time one of his reasons for abandoning the suit was "my observation of another recent defamation case, where it was reported that after damages were awarded, the MP who successfully sued was substantially out of pocket on legal costs – it seems even when you win, you lose". In that case, former federal Treasurer Joe Hockey won a defamation action against Fairfax media, but after legal costs, was rumoured to have lost hundreds of thousands of dollars.
Mr Raue ends his Facebook post with a plea for the Greens to change how it deals with sexual assault allegations.
"In going public with these details of Buckingham's legal threats against myself and others, I want to emphasise that our focus as a party should be on supporting survivors, and creating a culture where sexual violence is inexcusable."
The ABC program aired in August also detailed the story of Canberra journalist Lauren Ingram, who alleges she was raped by a Greens NSW staffer in 2015, and Holly Brooke, a former co-convenor of the Greens NSW who alleges she was sexually assaulted by a Greens NSW member last year. The ABC story also included details of an assault on a fourth victim in the ACT, who was unnamed.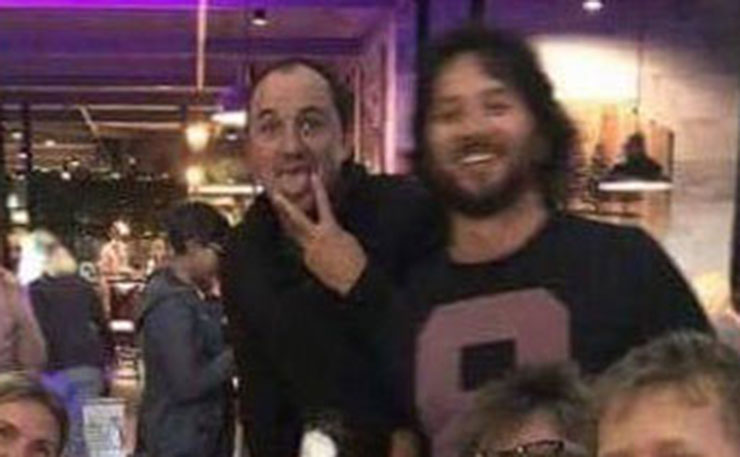 It's been a difficult few months for Mr Buckingham. In addition to the ABC story, in April he was photographed pulling a lewd gesture at a Greens party fundraiser. Mr Buckingham claimed at the time that he was unaware of the meaning of the gesture, and was simply trying to emulate a childhood hero (actor Rik Mayall from the Young Ones). His staffer, Max Phillips subsequently tried to background New Matilda to suggest the leaking of the photo was part of an internal factional battle against Mr Buckingham.
As it turned out, Mr Buckingham was defeated in the Greens NSW pre-selection for the upcoming state election by rival David Shoebridge, meaning he drops to the third spot on the Greens NSW ticket, making winning a seat back in parliament extremely difficult.
Mr Buckingham did not respond to requests for comment from New Matilda, or to a series of written questions in relation to his legal threat against Tom Raue.
HAVE YOU CHIPPED IN TO HELP NEW MATILDA'S ONGOING INVESTIGATIVE JOURNALISM? YOU CAN HELP US KEEP THESE STORIES COMING BY CHUCKING IN A FEW BUCKS HERE.
* Correction: An earlier version of this story incorrectly reported that all of the people being threatened with legal action by Mr Buckingham were members of the party. One of those people is a former member of the party.
Donate To New Matilda
New Matilda is a small, independent media outlet. We survive through reader contributions, and never losing a lawsuit. If you got something from this article, giving something back helps us to continue speaking truth to power. Every little bit counts.