They have terrorists. We have brave soldiers. They have strongholds. We have suburbs. Michael Brull explains.
After my boss Chris Graham's response to the slaughter in Paris went viral, some people responded with criticism. Some thought it showed insufficient sympathy for the victims in Paris. Others seemed to think it was about being hip and showing off superior knowledge of suffering in the world. Some complain that left-wing analysis of the shootings and bombings veers into justifications for the slaughter.
In my view, the tragedy in Paris was treated in a way that certain other tragedies are not. What we might call outrages inflicted on Westerners are portrayed in certain ways, whilst those inflicted on Arabs and Muslims are portrayed quite differently.
It tends to take for granted our humanity in a way that theirs is not. Below I'll try to briefly sketch out three illustrations of this point.
Our civilians and their strongholds
The first thing to note about how Paris and its victims have been portrayed is as blameless and innocent civilian victims. This is entirely correct and valid. The people who were murdered by Daesh-inspired or Daesh-commanded terrorists did not deserve to die, and reporting is rightly based on this premise. The fact that France has been at war with Daesh since last year does not in any way diminish or mitigate this fact.
Some media outlets observe that there was a link between the attacks and France's war, but none suggest that this in any way justified the targeting of civilians.
Compare this to coverage of the bombings in Beirut. They occurred the day before the attacks on Paris. Over 40 people were killed in Beirut, though Lebanon's population is less than a tenth of that of France. Proportionally, it would be as though over 400 people were killed in France – which can give readers a sense of the tragedy and how deeply it has affected a country determined not to plunge back into civil war.
This is how ABC reported it on Friday: "At least 41 people died and more than 180 were injured as twin suicide bombings rocked a stronghold of Lebanon's Shiite Hezbollah movement in south Beirut."
The "Key Points", intended to summarise it, are as follows:
Twin explosions killed more than 40 people
Attacks happened in Hezbollah stronghold
Islamic State claims responsibility
First such attack in Beirut's southern suburbs since 2014
Readers might wonder from this description if there was a military element to the attack. What, after all, is a stronghold?
Hezbollah is perhaps primarily known for its military wing in the West, and is considered by many in Western countries to be a terrorist group, though only its External Security Organisation is listed as a terrorist organisation by the Australian government.
The correspondent Matt Brown similarly said that, "This was an attack on Hezbollah's heartland. This is the very core of the area of Beirut which Hezbollah controls and I can tell you it's a scene of absolute carnage." Which again, does not identify whether it was an attack on a civilian area.
The article gives a reaction by Hezbollah expressing outrage, the response of Daesh, before noting international condemnation of the attack.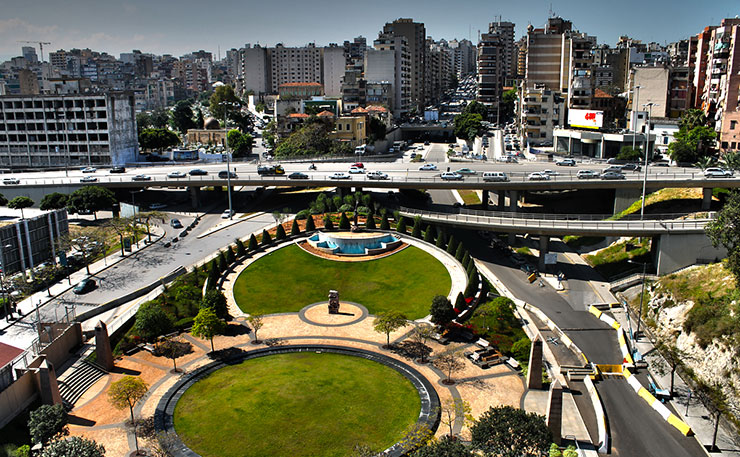 Then there were similar descriptions of previous attacks: "But prior to that, a string of attacks targeted Hezbollah strongholds throughout the country. Between July 2013 and February 2014 there were nine attacks on Hezbollah bastions, most claimed by Sunni extremist groups. The groups claimed the attacks were in revenge for Hezbollah's decision to send thousands of fighters into neighbouring Syria to support president Bashar al-Assad's forces against a Sunni-dominated uprising."
This makes the attacks sound reasonable enough. Hezbollah sent forces to attack Sunni groups in Syria, so they retaliated by attacking Hezbollah "bastions" and "strongholds". Sounds like part of a military conflict.
After the attacks in Paris, and widespread social media outrage at the comparative treatment of Daesh terrorism in Beirut and Paris, coverage changed.
So here's an ABC report from Monday, provided by Reuters: "The bombings in a busy residential and commercial area that is a stronghold for Lebanese Shiite movement Hezbollah". So ABC readers can now know that the "stronghold" that was bombed was a "busy residential and commercial area". Sounds like the carnage is a bit different, though it is still identified as a "stronghold".
Here is how the Australian National Security website describes Hezbollah
Hizballah is a pragmatic political organisation with deep roots in Lebanese society. Founded in 1982 with Iranian assistance during the Israeli occupation of southern Lebanon, Hizballah has evolved into a multi-faceted organisation including political, social and military components. Within Lebanon, Hizballah represents the Lebanese Shia community, the country's largest sect, and maintains a social welfare network that encompasses education and health services.
Hizballah also maintains a highly capable and well-resourced militia structured ostensibly to resist Israeli aggression, but also to defend and promote Shia interests in the context of Lebanon's historical and ongoing sectarian divisions.
Let us return to the ABC's coverage. The story again says that the attacks were the first "in more than a year to target a Hezbollah stronghold in Lebanon". The Lebanese Interior Minister explained that the "initial plan was apparently to send five suicide bombers to a hospital in the neighbourhood".
So the Hezbollah "stronghold" that was targeted was allegedly a hospital, but when that plan was foiled, the terrorists "struck a Shiite community centre and a nearby bakery in the commercial and residential area of Borj al-Barajneh".
A community centre and a bakery. Apparently determined to offer a tinge of justification to targeting the hospital, ABC reported that this was a "closely guarded Hezbollah-run hospital".
As As'ad AbuKhalil observes, this "stronghold" is a "residential area housing more than 300,000 civilians (containing people who are pro and anti-Hizbollah)". It may be a challenge for readers to find similar references to "strongholds" or "bastions" in the areas targeted in Paris.
Our freedom fighters and theirs
Let us return to those who would brag about knowing about suffering people have never heard of. Readers are likely aware of the case of Peter Greste, the Australian journalist imprisoned by the Egyptian government and sentenced to seven years imprisonment for journalism.
There was widespread anger across the media and political spectrum at his unjust imprisonment, and a wide-ranging campaign to have him freed.
Greste enjoyed wide sympathy throughout his ordeal. But this sympathetic consensus didn't extend far beyond Greste.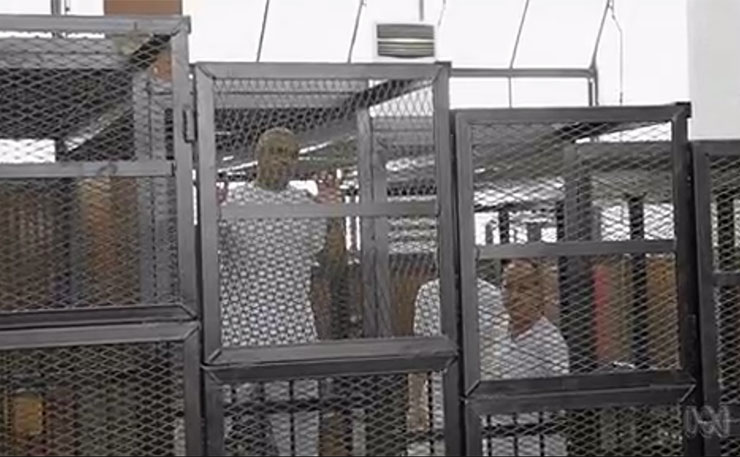 For example, when Greste was imprisoned, the Committee to Protect Journalists had already found that Egypt was the third most dangerous place for journalists on the planet, after Syria and Iraq. Three journalists were killed covering the slaughter of unarmed protesters at Rabaa al-Adawiya in August 2013, and over 65 were detained in the year following the military coup in 2013.
And it's not just journalists who've been persecuted by the new tyrant of Egypt, General Abdel Fattah el-Sisi. In November 2014, Human Rights Watch observed that "Egyptian authorities have, by their own estimate, imprisoned at least 22,000 people since the July 2013 coup. The Egyptian Center for Economic and Social Rights, which has documented arrests by name and date, has put that number at 41,000."
Since the coup, Egyptian forces "have carried out widespread killings of more than 1,000 Egyptian protesters". HRW notes that these are "the worst mass killings in Egypt's modern history." Amnesty International issued a report documenting the Sisi government's repeated use of "lethal force" to disperse protests.
For example
Eventually, in state violence unseen even during the first 18 days of the "25 January Revolution", Morsi supporters were violently driven out of their sit-ins on 14 August 2013, leaving hundreds dead in unprecedented and unwarranted levels of lethal force used by the security forces to clear the public space of pro-Morsi protesters.

Morsi supporters were dealt another heavy blow two days later, when reckless fire by security forces led to the deaths of a further 97 people in the vicinity of Ramsis Square.

The largest subsequent pro-Morsi protest on 6 October 2013 was also dispersed with excessive and lethal force by the security forces, leaving at least 49 people dead.
How did our government react? With enthusiasm. Here's our then Prime Minister Tony Abbott: "I congratulated [Sisi] on the work that the new Government of Egypt had done to crack down on the Muslim Brotherhood". He expressed this support repeatedly, affirming that "this is someone who does get it when it comes to the ordinary norms of justice and decency."
Unless you're a regular reader of New Matilda, or have a family background which makes you follow events in Egypt, you have probably never heard of much of this. None of this caused any interest in Australian media or political circles though, unlike the detention of Greste.
It is not bragging to make this contrast. It is a significant one. Egyptians imprisoned and tortured for their political views suffer too, as do those who have lost loved ones fighting for freedom and democracy in Egypt.
An interesting contrast can also be drawn in terms of certain media figures posturing on the attacks in Paris. We shall never give up our determination to defend freedom and democracy in the face of those who would destroy it, they cry. Many Egyptians would say something similar, if Australian media showed any interest in listening.
Their tasteless response and our respect for life
People sometimes say the left, in its response to jihadi terrorism, fails to show understanding and sympathy for the victims. Their discussion of underlying causes, and political context, veers into a lack of sympathy for the victims.
Some of these people will closely scrutinise what is written by leftists, to try to find a passage that implies in some way that the people in Paris had it coming. Then they will express the righteous fury at leftists who lack basic humanity, who respond to a tragedy with a despicable lack of decency.
Pickings have been slim so far. Except for one writer, who responded to the terrorist atrocities in Paris by saying "There's a poetry here – a terror-sponsoring regime now the target of terrorists itself." This outrageous comment was widely condemned for its gratuitous finding of "poetry" in mass murder.
Actually, that's not true. No-one even noticed the comment. It was made by Andrew Bolt in 2009. He was talking about a suicide bomber who killed dozens of people. So far as I know, other than me raising this comment repeatedly, no-one else even noticed it.
For his part, Bolt is exploding with rage at the attacks in Paris. He wants the Grand Mufti of Australia sacked, for "Muslims to change", and "show loyalty to their fellow citizens". And he's not happy at how some have reacted insensitively to the attacks in Paris: "Moral relativism, savagery, foul taste and lousy timing… What is it with the Left and visciousness [sic]?"

Donate To New Matilda
New Matilda is a small, independent media outlet. We survive through reader contributions, and never losing a lawsuit. If you got something from this article, giving something back helps us to continue speaking truth to power. Every little bit counts.