An expert witness engaged by mining giant Adani has contradicted the Indian company's claims its controversial Carmichael mine will create 10,000 jobs, casting further doubt on the accuracy of information provided to the Queensland government.
The company is seeking approval to build Australia's largest ever coal mine in Queensland's Galilee Basin, along with the world's largest coal terminal at Abbot Point Port, adjacent to the Great Barrier Reef.
As part of a five-week legal probe into the company's plans, Dr Jerome Fahrer yesterday said that the mine would not, as Adani claims, create 10,000 jobs. Instead, Dr Fahrer told the Land Court, it would create just 1,464.
"That refers to net jobs – so they look at jobs lost from other industries and jobs gained through the project," CEO of the Environmental Defenders Office Jo-Anne Bragg said.
"It covers the mine and the railway, it doesn't cover the port, and it includes direct and indirect jobs," said Bragg, whose organisation is representing community group Land Services of Coast and Country.
A spokesperson for Coast and County said the claim "represents roughly 8,536 broken promises to the workers of Queensland" and Dr Fahrer's admission "substantially alters the ratio of costs to benefits".
"Adani has misrepresented the facts, claiming to create more jobs and economic benefits than is the case," spokesperson Derec Davies said.
"The real truth is now on the public record."
But in a statement provided to New Matilda Adani defended its claims, which it has consistently deployed to garner public and political support.
Claims the projects will create 10,000 jobs are "based on assessments by a top tier global advisory firm," a spokesperson said.
"Adani stands by its commitment to deliver… 10,000 direct and indirect jobs in Queensland."
The company argues the claim tested in court was "specific to the mine" and did not include the associated rail and port projects which it would construct to facilitate the export of an annual 60 million tonnes of coal.
While maintaining that the rail project, but not the port, were included in the analysis, Bragg said the discrepancy was largely based on the economic model used.
Indeed she suggested that even Dr Fahrer's conclusion – that the mine would create just 1,464 jobs – may overstate the real figure.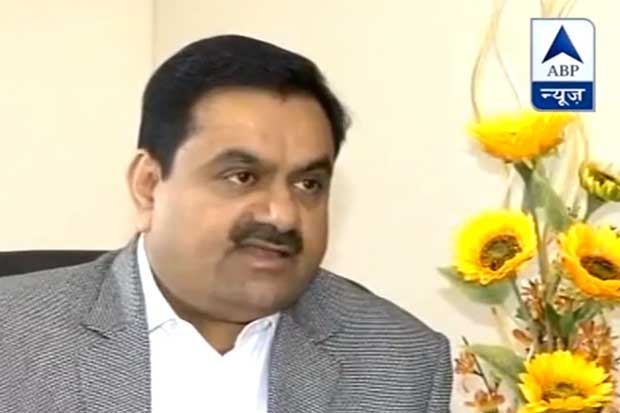 Expert witnesses from The Australia Institute, engaged by Coast and Country, reportedly took issue with some of Dr Fahrer's work.
"There was a great deal of debate and criticism of Dr Fahrer's modelling and assumptions," Bragg said.
"He modelled an increase in [overall coal]demand rather than an increase in supply.
"That seems to be the major criticism that's made of his work, and there's issues about whether or not the coal market is having a structural or cyclical decline.
"Who knows," she said, "The Australia Institute might or might not have further to say on that".
Adani continues to claim its projects would create 10,000 jobs on its website, but Bragg noted that "senior Adani employees are giving evidence" and suggested "they would have been well aware of the independent expert evidence to be provided by Dr Fahrer".
Importantly, 10,000 jobs is the figure on which Queensland's decision-makers have so far based their considerations.
Last week, the newly minted Minister for Natural Resources and Mines, Anthony Lynham, said the mine, rail and port projects would create 9,500 jobs.
Lynham also repeated Adani's claim that the combined projects "represent a $21.7 billion investment in Queensland," an assertion also contradicted by Dr Fahrer in the Land Court last week.
As New Matilda reported at the time, Dr Fahrer has testified that the project will actually deliver $16.8 billion in royalties and taxes, over the 30-year life of the mine.
During the cross examination of the company's Group Financial Controller, Rajesh Gupta, it emerged that the "mining taxes" the company has claimed will benefit Queenslanders actually refer to company tax, which flows to federal government coffers.
On Friday, EDO lawyers also grilled Gupta about the group's complex web of companies which link back to well-known tax havens, amid questions over how much tax Adani will ultimately pay.
An earlier Fairfax investigation had led to suggestions that while Indian billionaire Gautam Adani has been the company's public face in Australia, his brother Vinod may have ultimate control of the family's Australian interests.
Vinod Adani has been named in a criminal investigation into the siphoning of $1 billion from three Indian companies to offshore accounts, and the Fairfax probe prompted calls for a government inquiry.
Coast and Country said revelations unfolding in court give the recently elected Labor government "an opportunity to take a hard look at the evidence in this case, set themselves apart from the former LNP government, and review their support for Carmichael".
The previous Newman government was a strong supporter of the projects, even volunteering to use taxpayer money to subsidise Adani's rail line.
When the case wraps up next month, the court will make a recommendation to the Queensland government, which will be provided with a report outlining the evidence that came before the court.
Coast and Country, and a wide range of other institutions and communities, have called on the state government to reject Adani's application.
"Adani has deliberately misled the Queensland and Australian governments, the people of Queensland and Australia, and the media," Davies said.
"They should not be trusted to build the biggest coal mine in Australian history."
Donate To New Matilda
New Matilda is a small, independent media outlet. We survive through reader contributions, and never losing a lawsuit. If you got something from this article, giving something back helps us to continue speaking truth to power. Every little bit counts.