It's either a case of a glorious 'David v Goliath' battle, or possibly just a bureaucrat or lawyer somewhere with way too much time on their hands, and an overly officious approach to their job.
Whatever the truth, SBS Television (with an annual turnover in excess of $400 million) is threatening to sue a small activist organisation (which is only halfway to its goal of raising $30,000 to employ a part-time organiser) for including its logo in a public campaign calling for a boycott of the 2019 Eurovision Song Contest, which is being held in Israel in May 2019.
Because apparently, punters don't already know that SBS broadcasts Eurovision every year, and they could easily be mistaken for thinking that SBS supports a boycott of its own programming… one of the largest rating shows of SBS's calendar year.
Boycott Divestment Sanctions Australia (BDS Australia) started the 'Boycott Eurovision 2019' campaign in response to Israel winning the right to host the annual event earlier this year.
In case you've been living under a rock, Israel is in breach of innumerable international laws over its ongoing occupation of Palestine, the illegal establishment of Jewish settlements on Palestinian land, its blockading of Gaza by air, land and sea, and the regular killing of Palestinian civilians.
With that in mind, BDS Australia joined a growing international movement to boycott the annual song contest by organising online campaigns promoting protest actions. One of those is tomorrow, outside SBS's headquarters in Artarmon, Sydney.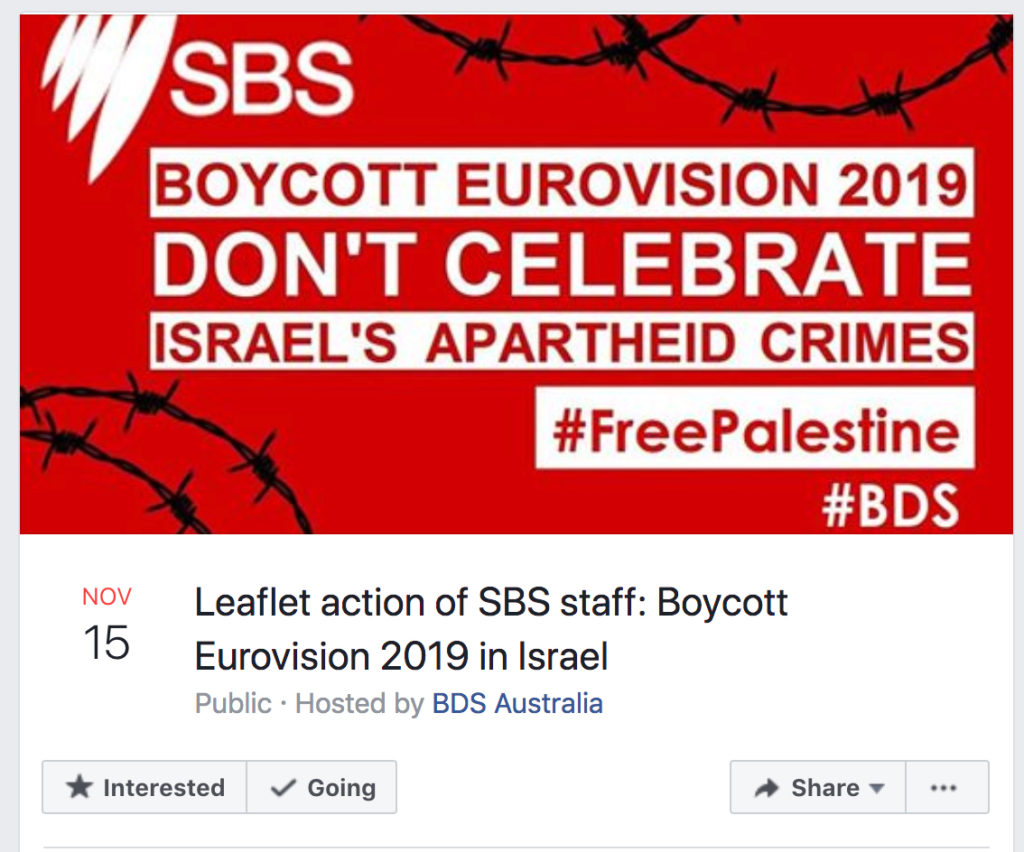 And it's that protest – or rather BDS's use of the SBS logo within it – that has drawn the attention of SBS lawyers, with a tersely worded threat to pull down the material, or face a lawsuit. Over to the lawyers….
"I am writing regarding the use of SBS's registered trade mark by BDS Australia in relation to the Facebook event page available [here].
"In SBS's view, your use of its trade mark constitutes an infringement of SBS's trade mark rights, and also constitutes passing off (sic) as readers of the event page are likely to be mislead into falsely believing the event is authorised or endorsed by SBS.
"In view of the above, SBS requires that you immediately remove SBS's trade mark from any of your websites, social media pages, and any other marketing and promotional material, and confirm to SBS in writing that this has been done by 12pm Wednesday 14 November 2018. SBS reserves its right to take any legal action it deems necessary without any further notice should this not occur."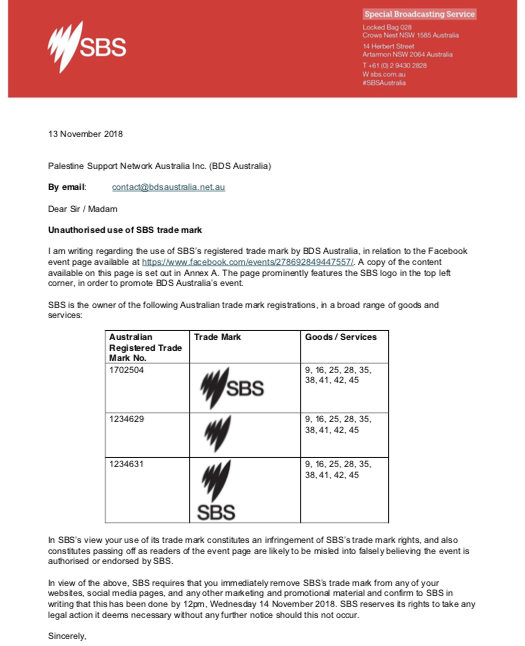 That deadline passed a short-time ago… no word yet on what BDS plans to do about it. But for what it's worth, we ran the legal threat past our lawyers. They said that using the SBS logo to address the banner to SBS is not a trade mark infringement or passing off.
And with THAT in mind, here's an artist's impression of other public campaigns which New Matilda readers might mistakenly think SBS endorses, by pure dint of the inclusion of their logo.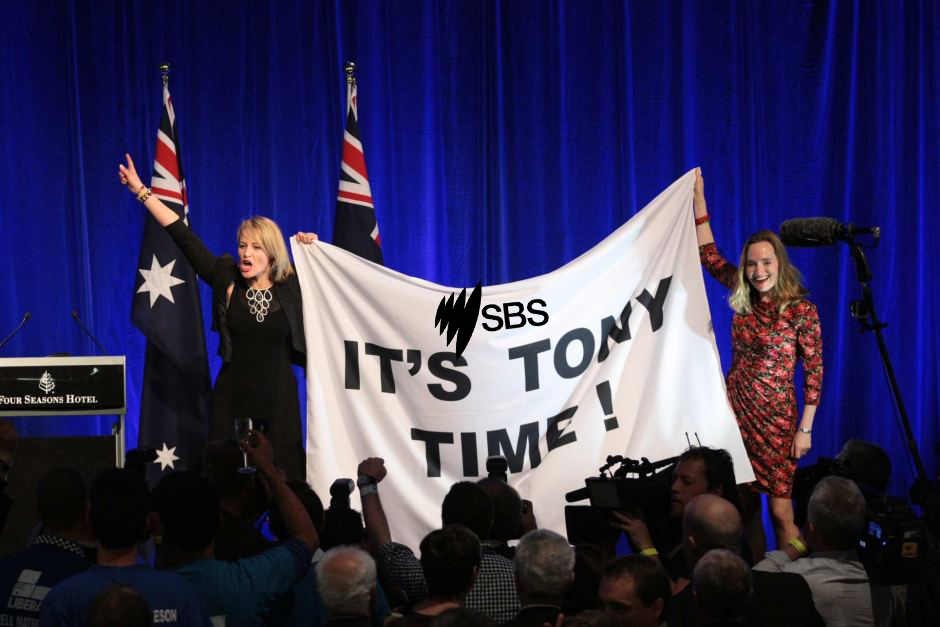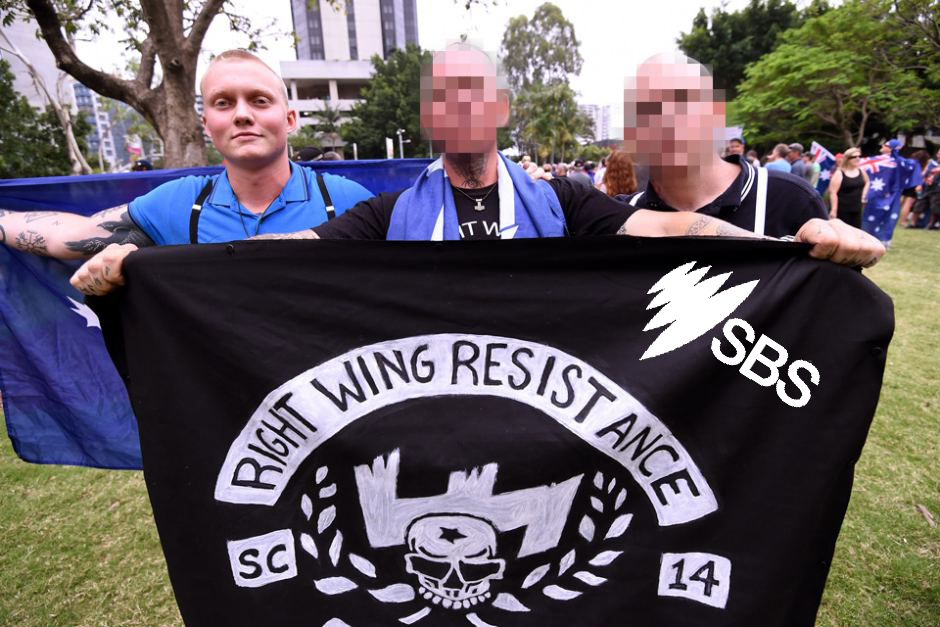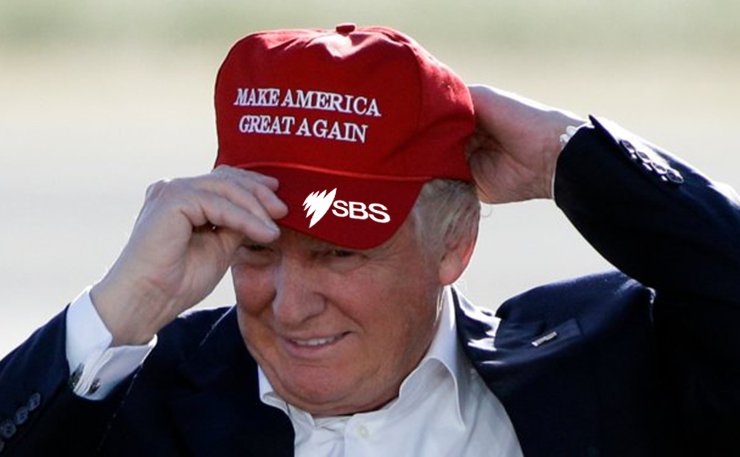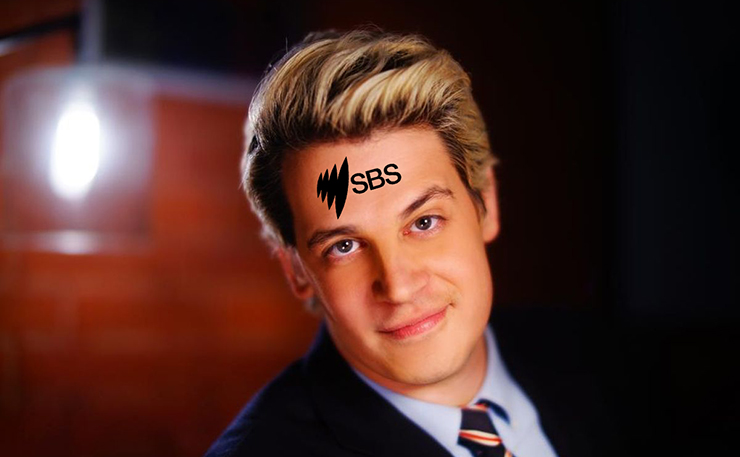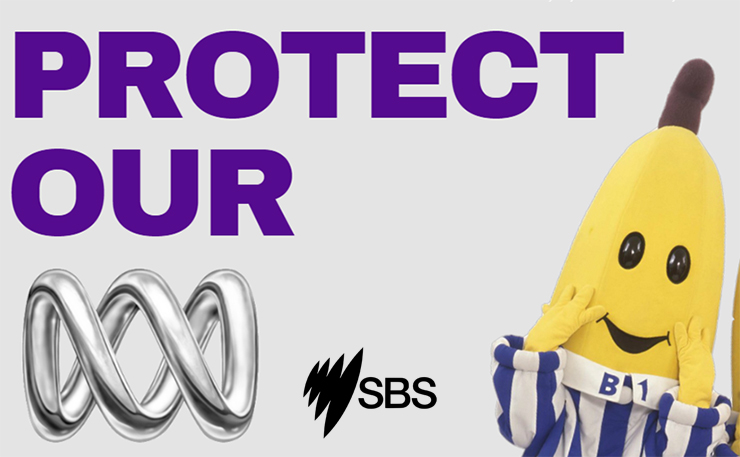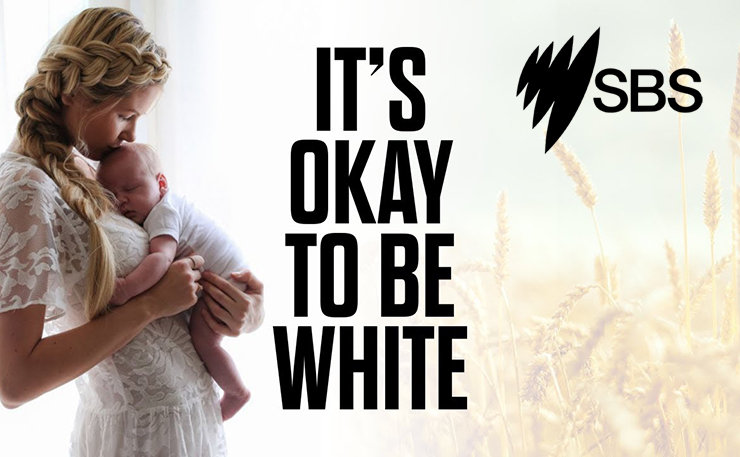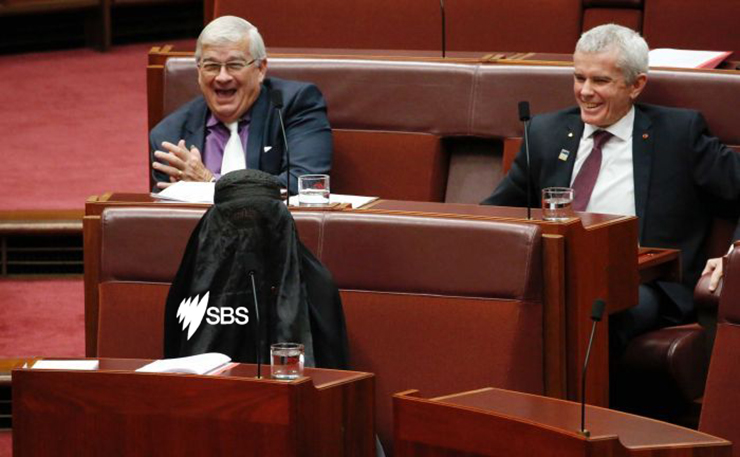 A bit about BDS
BDS Australia is part of a Palestinian-led world-wide movement calling for economic and cultural action against Israel for its ongoing occupation of Palestinian lands, not to mention its slaughter of the Palestinian people.
BDS enjoys limited albeit growing support in Australia, but internationally it's such a big deal that Israel and the United States have both legislated to make it an offence to support BDS' aims.
On the SBS debacle, spokesperson for BDS Australia, Nasser Mashni said: "We're a community organization campaigning for one of the most important global justice questions today. It's extremely disappointing that instead of taking our concerns about Eurovision seriously, SBS is threatening to drag us through the courts. SBS is supposed to serve our multicultural community, not intimidate human rights campaigners. We expect better from them, and we're going to continue to call on them to support human rights by boycotting Eurovision 2019 if it goes ahead in Tel Aviv."
You can find out more about the organisation here (on Facebook) and here (not on Facebook), and support their fundraising effort here. And you can sign the Boycott Eurovision petition here.
UPDATE: BDS Australia staged a protest outside SBS this week, as planned. A spokesperson for SBS issued the following response to the action.
"SBS respects and supports the right for people to express their views and we acknowledge the concerns raised by those opposed to the contest being held in Israel," the statement read.
"SBS has been proudly broadcasting Eurovision for 35 years and we will continue to do so in 2019 because of the spirit of the event in bringing people and cultures together in a celebration of diversity and inclusion through music."
Donate To New Matilda
New Matilda is a small, independent media outlet. We survive through reader contributions, and never losing a lawsuit. If you got something from this article, giving something back helps us to continue speaking truth to power. Every little bit counts.