NSW Greens MP Jenny Leong has used parliamentary privilege to unload on embattled colleague Jeremy Buckingham in a searing speech in which she called for the renowned anti-coal gas campaigner to resign from parliament, branded him a bully, and described his behaviour towards women as unacceptable.
"I am no longer going to be part of a system that runs a protection racket for badly behaved men in this place, or in society," Ms Leong told parliament shortly after midday. "It has to stop." You can read a complete transcript of Ms Leong's speech here.
Mr Buckingham has come under increasing pressure to stand down from parliament since ABC's 7:30 program broadcast allegations by ex-Greens staffer Ella Buckland, that he sexually assaulted her after drinks at the NSW parliamentary bar in 2011.
In a written statement, available here, Ms Buckland alleges that while heavily intoxicated, Mr Buckingham walked up behind her, grabbed her "roughly on the vagina" and kissed her on the neck.
Mr Buckingham has steadfastly denied the allegations.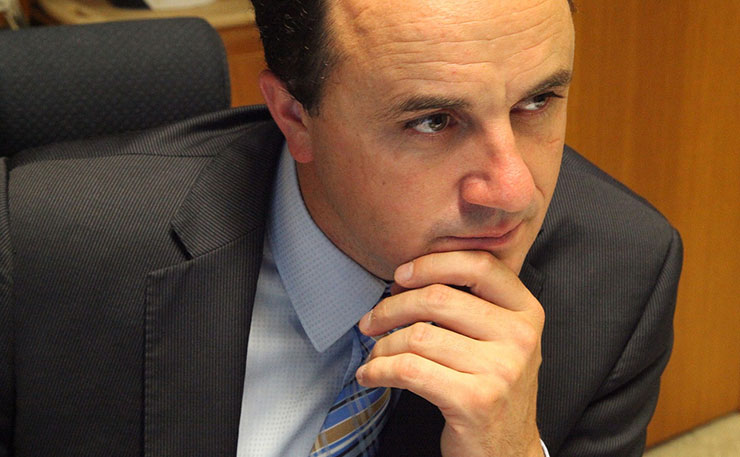 An internal Greens investigation did not substantiate the allegations on the grounds of insufficient evidence, however Ms Buckland found herself having to defend her own character after she was falsely described to investigators as a promiscuous, intravenous drug user.
Ms Leong has remained silent on the issue but spoke out publicly last week against Labor leader Luke Foley, who resigned from parliament within 24 hours of being accused of sexually assaulting ABC journalist Ashleigh Raper while drunk at 2016 parliamentary Christmas party.
Ms Leong – and other Greens members including Cate Faehrmann and federal Senator Sarah Hanson-Young – were lambasted on social media for their silence around the allegations levelled by Ella Buckland.
Today, Ms Leong apologised for the delay, and set to right that wrong.
NEW MATILDA RELIES ALMOST ENTIRELY ON READER DONATIONS AND SUBSCRIPTIONS TO SURVIVE. CLICK HERE TO CHIP IN AND HELP US HUNT THE TRUTH.
"Up front let me apologise for not saying any of this until now. I cannot stay silent anymore. The Greens are respected by many people as a party of principle, a party that holds ourselves to high ethical standards…. our response to recent allegations about one of our own MPS has to date been completely unsatisfactory.
"It is for this reason that I am calling today in this place for Jeremy Buckingham MLC to resign from his position as a member of parliament, and take himself off the ticket for the 2019 state election.
"If he doesn't do this then I am urging the party to act so that he is no longer a representative or member of the Greens, because we cannot advance our agenda for a more just, more sustainable or more equitable world when so much energy, effort, time, resources and pain has been exhausted trying to manage one man and his unacceptable behaviour."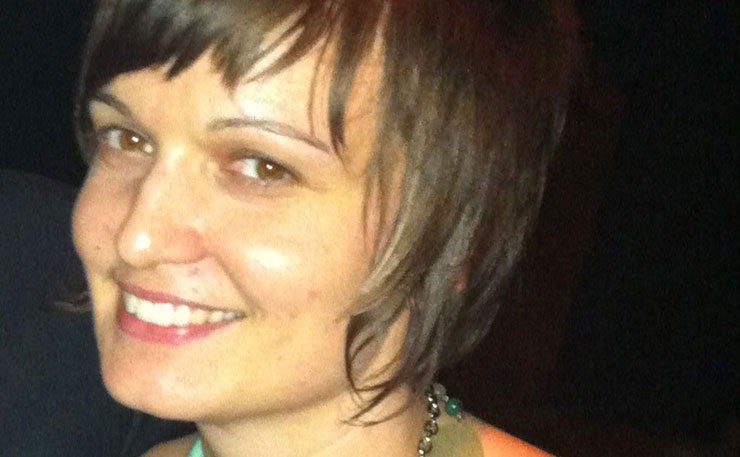 Ms Leong acknowledged the need to "respect the presumption of innocence" but she argued it "cannot be used as a shield to protect male violence against women".
"Despite the risks, brave women are standing up and speaking out. But brave women are also hurting, hurting because we know that almost always, and right now in this situation, no matter how it plays out, we are the ones who are further vilified, further harassed, further intimidated, further criticised by our actions or inactions."
Ms Leong alludes to other allegations levelled against Mr Buckingham, and highlights her own experiences with the Greens MLC.
"I have known Jeremy Buckingham for close to two decades…. I know what he's like. I used to consider him a friend.
[the_ad id="110084″]
"Jeremy's actions and behaviour, some widely reported and documented, and some still held in confidence which must be respected, have had a real and lasting consequence on individual women, members and former members of our party, as well as active volunteers in our party."
"On two occasions earlier this year, Jeremy behaved in an aggressive and intimidating manner towards me. Once in a public place and once in the corridors of this place.
"I have spent many days in this bear pit and I know that politics can be an intense place. But as too many women know, you can feel the difference.
"You can feel the difference when a man is in control, and when he is not. And let me be very clear, I am in no way comparing my experiences or the experience of other volunteers and members to that experienced and articulated by Ella. But I am sharing this information because I think it goes to character.
"For a male Greens MP to behave in an aggressive manner, and an intimidating manner towards a female Greens MP in the heart of her own electorate while people are passing by, is clearly a sign of someone not being able to control their behaviour.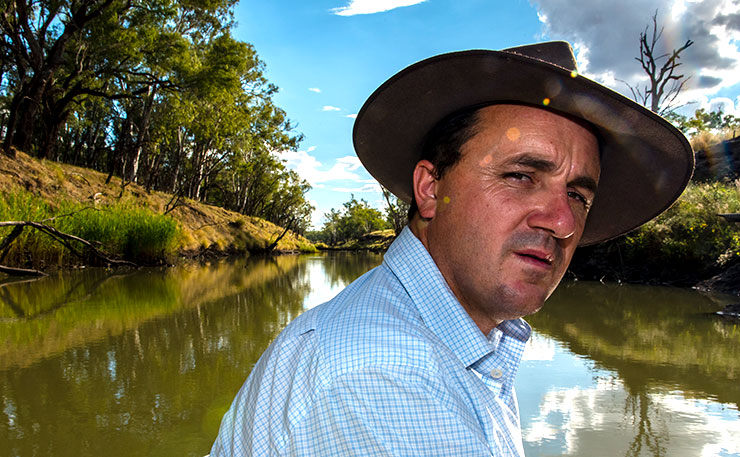 Ms Leong also had a personal message – and apology – for Ella Buckland, who began the process of a formal complaint to the Greens in April.
"To Ella Buckland who has shown strength by speaking out publicly about Jeremy's act of sexual violence towards her, and his subsequent disgusting behaviour she has endured, let me say on the record that I believe you.
"Let me acknowledge that while I know there have been some good people trying to work in good faith with the best intentions to resolve this, it is true that we need to do better and our party has failed you."
Ms Leong says that today was her first opportunity to seek the protection of parliamentary privilege in statements about Mr Buckingham.
"I also wish to apologise for my silence and inaction until now. This has been my first opportunity to speak out with the protection of parliamentary privilege, and I wish to acknowledge that I do have that privilege.
"The fact that I felt compelled to wait is a clear indication of the urgent need for defamation law reform in this state and country, something that I support."
Mr Buckingham is currently suing at least two former or current members of the party who commented publicly on Ms Buckland's allegations, and he has threatened to sue at least half a dozen more individuals and organisations, including Ms Buckland.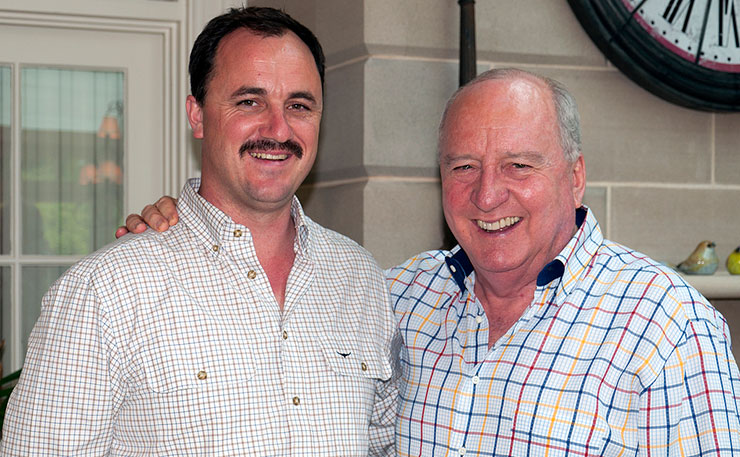 That's despite Mr Buckingham calling for reform to defamation laws in 2015, after he and Sydney shock-jock Alan Jones were sued for defamatory statements against former NSW Deputy Premier Andrew Stoner.
Ms Leong also addressed Mr Buckingham personally, urging him to take responsibility for the situation that now confronts him.
"Jeremy, you have had countless opportunities to take responsibility for this. To apologise to those impacted and to seek to address them. Instead, you have followed with further aggressive tactics.
"I know you feel like you are the victim of internal party attacks, but you must acknowledge your role in this and stand aside before more damage is done.
"As I said on the day Luke Foley's actions were exposed, women need to be free to participate in politics and media, in their workplaces and in society, without fear of harassment or intimidation. We cannot do that if those that behave badly are allowed to get away with it."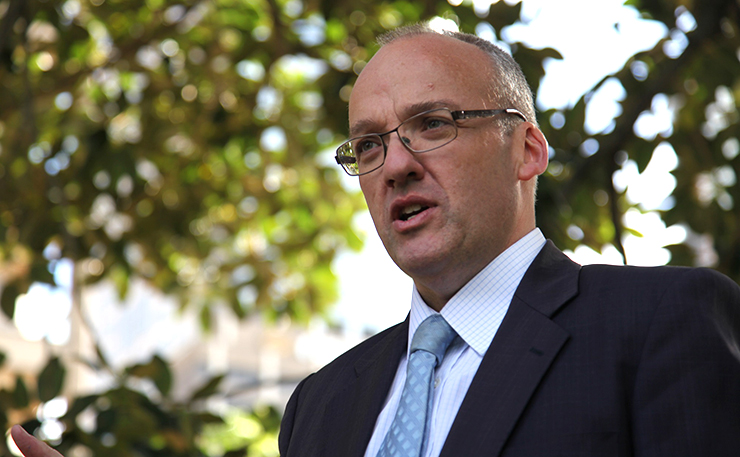 She adds: "Jeremy Buckingham must step aside because we won't be able to resolve these or other issues in our party or to address the problematic behaviours of losing trust, while the perpetrator of serious harms continues to remain in our party. And believe me, there are other issues we do need to resolve internally.
"And while I might be fearful of the reactions and repercussions of doing what I am doing right now, it is nothing felt compared to the feeling felt by those that are survivors.
"Let me be clear, this is not a Greens problem. This is not a Labor problem. It is not a Liberal or a Nationals problem. It is not even a problem just for this parliament or for politics.
It is a societal problem.
"I acknowledge that I am in a position of power and influence and can do more to speak out and to make it stop. And I can give my commitment today that I will."
NEW MATILDA RELIES ALMOST ENTIRELY ON READER DONATIONS AND SUBSCRIPTIONS TO SURVIVE. CLICK HERE TO CHIP IN AND HELP US HUNT THE TRUTH.
New Matilda's investigation into the alleged assault of Ella Buckland is ongoing. If you have any information to contribute, you can contact the author here on Facebook, here on Twitter, by email here, or via his mobile, 0407 555 328. You can contribute to our fundraiser to keep this investigation going by donating here.
Donate To New Matilda
New Matilda is a small, independent media outlet. We survive through reader contributions, and never losing a lawsuit. If you got something from this article, giving something back helps us to continue speaking truth to power. Every little bit counts.