After years of sustained assault by Israel, predictions that Gaza could be unliveable by 2020 could prove to be wrong. The fragile region may collapse even earlier. Michael Brull explains.
The media in Western countries regularly address the Israeli-Palestinian conflict, and politicians are more likely to engage with it than many other conflicts around the world. Discussions within the mainstream typically operate within certain types of lines. On the right, and parts of the centre left, one finds uncritical support for the Israeli government.
At the ALP extreme left of the mainstream discussion, one will find arguments like recognising settlements as contrary to international law, or recognising the state of Palestine. There is a simple way to test whether public debate is based purely on the facts, or limited by other factors, by considering Gaza.
Many of us have argued for many years that the Israeli siege on Gaza – begun in 2006, with the election of Hamas, and tightened in 2007 – has been cruel, and its predictable result was to devastate the Gazan economy, and make life awful for the people of Gaza.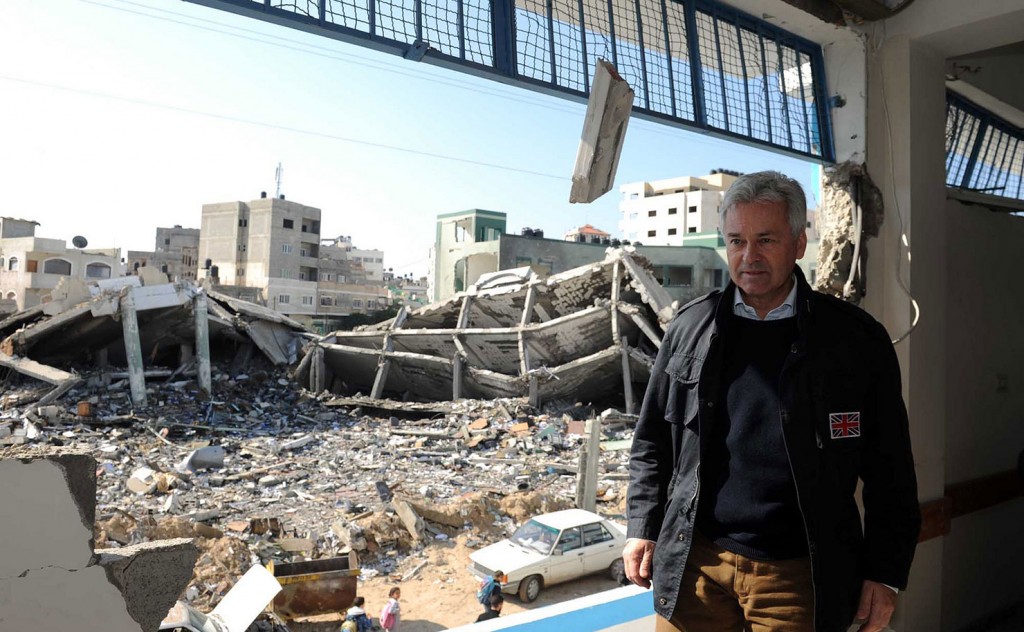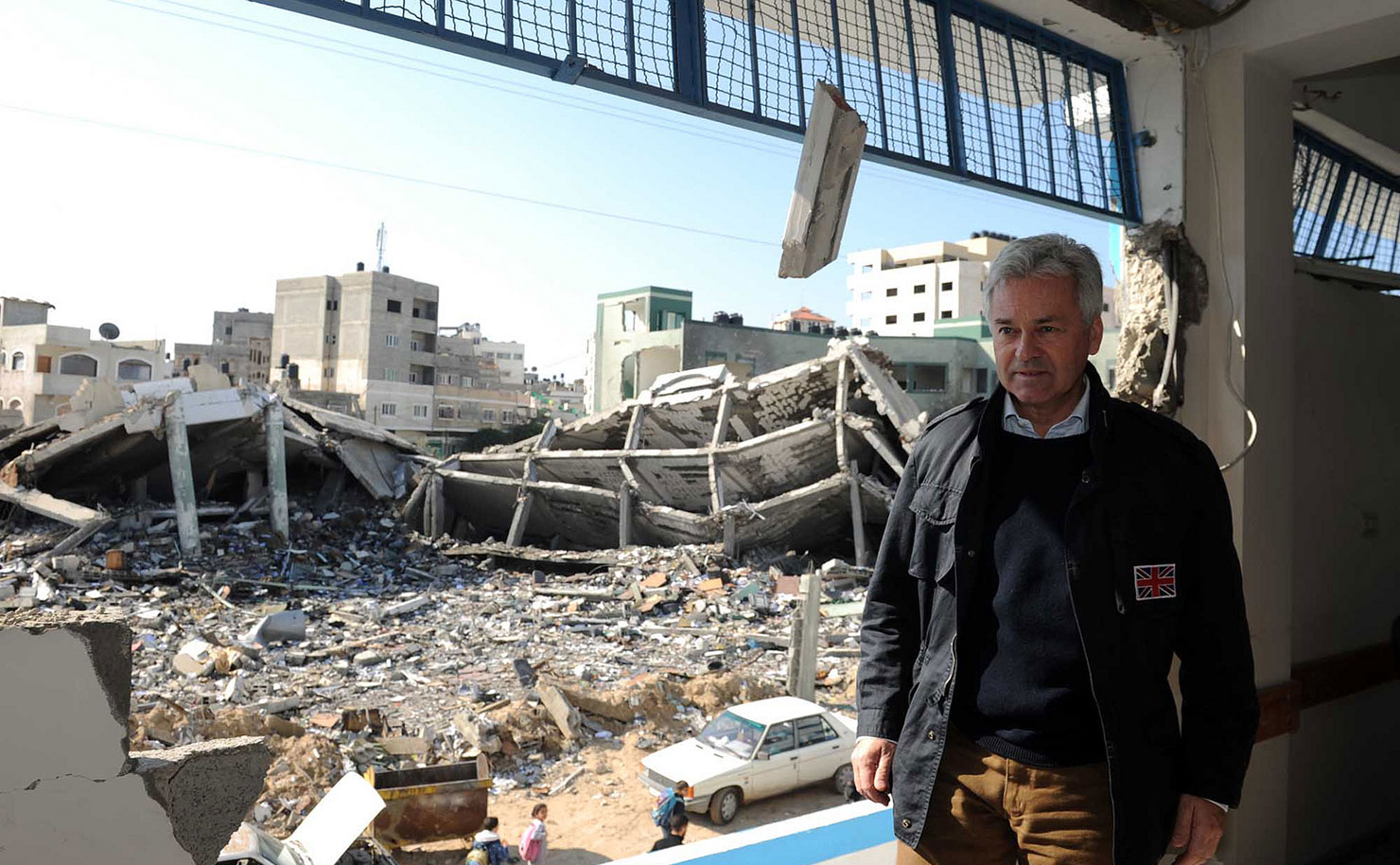 This result was more or less predicted and documented by numerous NGOs (Oxfam, Amnesty, Red Cross etc), the United Nations, human rights specialists, academics, activists, Israeli organisations (B'Tselem, Gisha) and so on.
In 2008, a former UN High Commissioner for Human Rights observed that, "Their whole civilisation has been destroyed, I'm not exaggerating. It's almost unbelievable that the world doesn't care while this is happening."
Then came major Israeli attacks on Gaza, particularly the 2008-9 offensive, and the 2014 attack. In 2012, a UN report warned that due to the siege and the severity of the first major attack on Gaza, Gaza might not be liveable by 2020. Another UN report affirmed that finding in 2016. More recently, the UN has warned that those findings might be overly optimistic. Gaza may be unliveable earlier than 2020. And we are now in 2018.
There have been warning signs of the disaster in Gaza. The hospital system is "collapsing", and medicines are increasingly unavailable. Over 40 per cent of medicines were no longer available. Health facilities rely on generators and emergency fuel for power, which may have run out as I type this.
There have been other factors in the deterioration of Gaza's economy. Since the 2013 coup in Egypt, the new military dictator effectively sealed the tunnels from Gaza that had proven a lifeline for the population. There were various Palestinians in Gaza who worked for the Palestinian Authority, and from 2007, were paid by the PA not to work.
Last year, the PA decided to stop paying them. Those salaries were no longer able to support tens of thousands of Palestinian families that depended on them.
In May last year, the Red Cross warned that the lack of electricity in Gaza "has reached a critical point… endangering essential services including health care, wastewater treatment and water provision. Without immediate intervention, a public health and environment crisis is looming… All aspects of life in Gaza have been affected. As a result, a systemic collapse of an already battered infrastructure and economy is impending." Many Palestinians had access to power six hours each day. A month later, the Palestinian Authority cut funding for electricity in Gaza by 30 per cent. Israel responded by reducing its provision of electricity to Gaza. Palestinians wound up with power for maybe two and a half to three hours per day.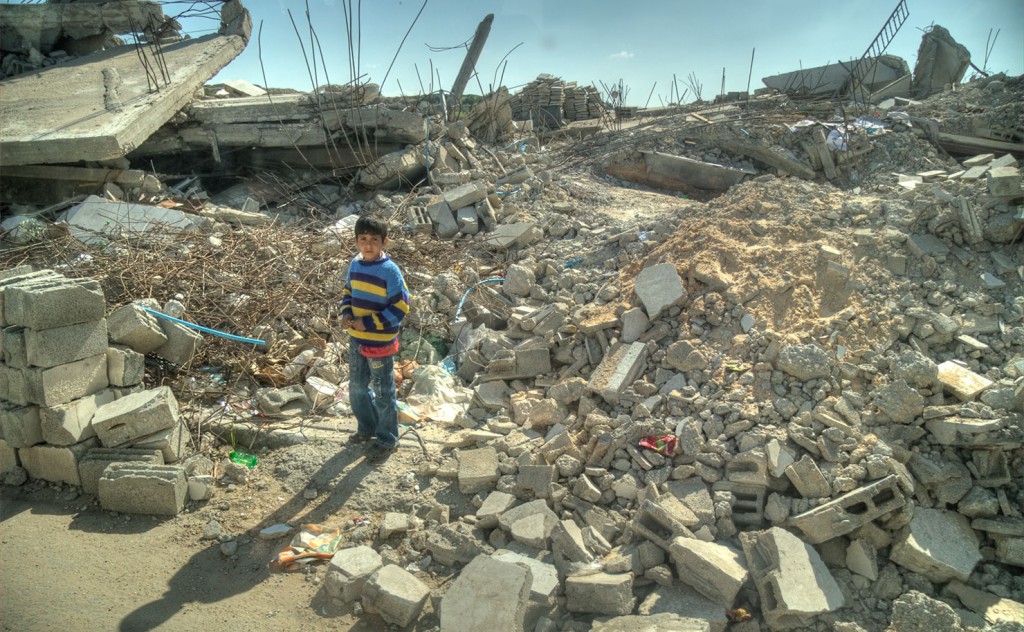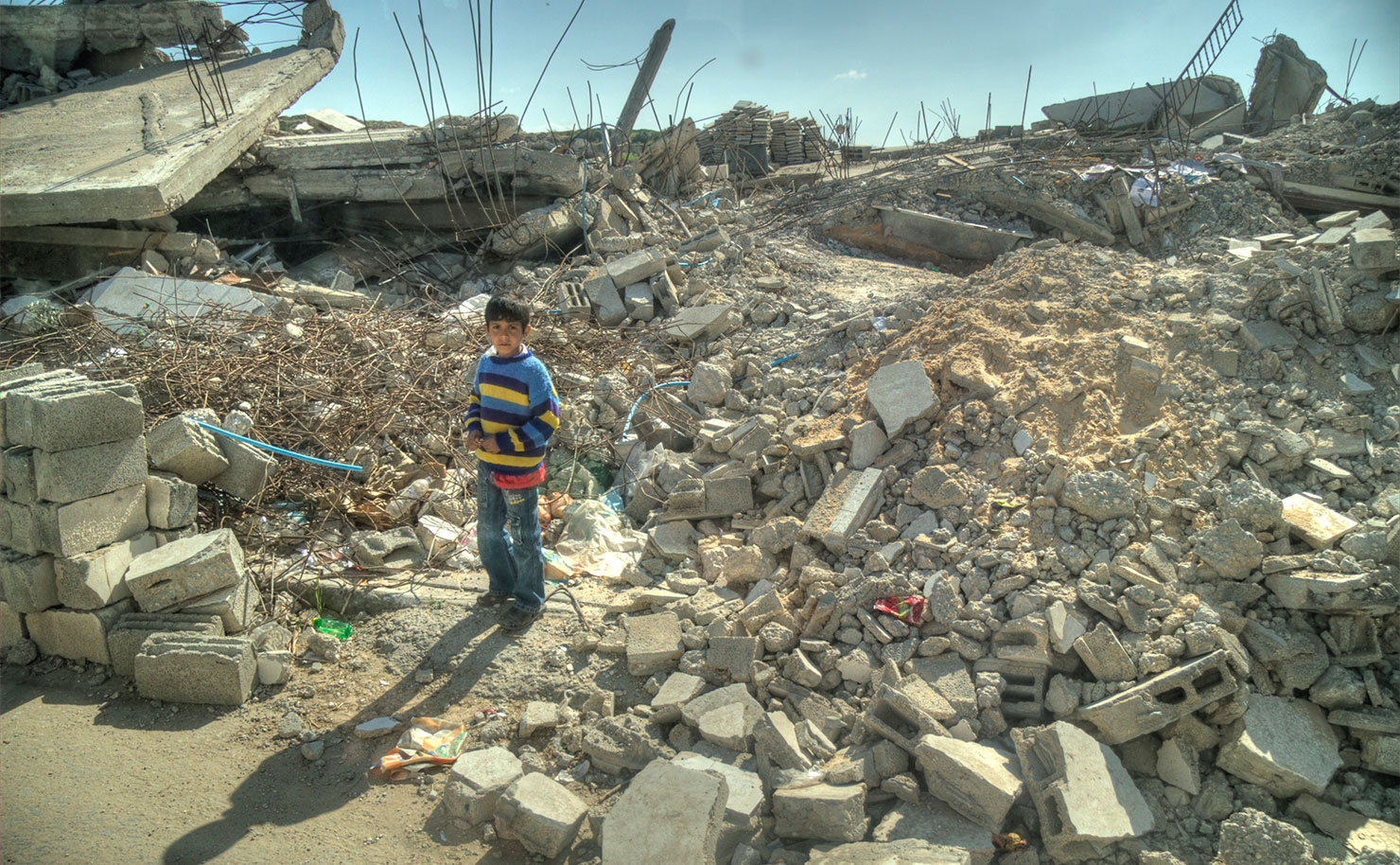 But above all, Israeli policies have resulted in the destruction of Gaza. From the largescale destruction of Palestinian industries – 324 factories, accounting for 40,000 jobs in the 2008-9 attack – to the blockade decimating exports from Gaza, no economy could survive under those circumstances, and the Gazan economy has not.
Some 80 per cent of Palestinians depended on food aid from the UNRWA, the United Nations Relief and Works Agency, established to support Palestinian refugees. The Trump government has slashed $135m from the UNRWA budget. Rich Arab countries have effectively acquiesced, whilst boldly pledging to donate effectively nothing.
Let us suppose every NGO, every United Nations organisation and authority, the Palestinians and so on are all untrustworthy. Let us suppose we also ignore documents by WikiLeaks, and documents from the Israeli government obtained by Gisha showing the intent and effect of the Israeli siege. Let's suppose the jury's out on all of it.
Gadi Eisenkot, the chief of staff of the Israeli army, is not exactly a pro-Palestinian radical. He's best known in some quarters for announcing the Dahiyeh doctrine. For those who don't remember, he announced:
What happened in the Dahiya quarter of Beirut in 2006 will happen in every village from which Israel is fired on. […] We will apply disproportionate force on it and cause great damage and destruction there. From our standpoint, these are not civilian villages, they are military bases. […] This is not a recommendation. This is a plan. And it has been approved.
That's Eisenkot. In early February he "warned the cabinet… that the Gaza Strip is on the verge of collapse due to the worsening humanitarian crisis in the Hamas-ruled enclave." He warned this could lead to an undesired military confrontation. According to Ha'aretz, "Eisenkot called on Israel to take substantial steps to head off a collapse of the situation in the Strip".
Before that, Israel called on the international community to fund the humanitarian reconstruction of Gaza.
At the end of last year, "the Coordinator of Government Activities in the Territories, Maj. Gen. Yoav Mordechai, called for the equivalent of a Marshall Plan for the Gaza Strip, through which the international community would provide funds to improve the enclave's economy."
This call – for other countries to rebuild Gaza – was dismissed by Israeli Defence Minister Avigdor Lieberman. He denied that there was any humanitarian crisis, and argued against Israel taking responsibility for the situation in Gaza. That is, whilst the racist sociopaths leading the Israeli government think everything is fine, the Israeli military is increasingly sounding the alarm on the destruction of Gaza.
It is hard to imagine how much more sadism can be visited on the people of Gaza. The Israeli calculation was that the people of Gaza would eventually submit to Israeli force, and oust Hamas. They did not expect the courage and defiance of the Palestinians.
From 2007, Gaza has been creeping for over a decade towards becoming unliveable. Israel has very slowly and gradually approached enacting genocide on a population of almost 2 million Palestinians.
And Australia has been totally complicit. Aside from about 12 hours under the Rudd government, successive Coalition, Labor, and Coalition governments have supported or been silent on the destruction of Gaza. Prime Minister Malcolm Turnbull proudly supported the 2014 war on Gaza.
Even now, as the ALP shifts to the left, opposing the siege on Gaza hasn't entered the political debate. The current ALP foreign affairs spokesperson, Penny Wong, has never mentioned Gaza, and couldn't even bring herself to recognise East Jerusalem as occupied.
Donate To New Matilda
New Matilda is a small, independent media outlet. We survive through reader contributions, and never losing a lawsuit. If you got something from this article, giving something back helps us to continue speaking truth to power. Every little bit counts.