Australia is partly responsible for the growing crisis in Yemen, writes Michael Brull. The Turnbull Government's arms sales to Saudi Arabia are bad, but Labor's feigned concern is in some ways worse.
The UN recently warned that Saudi closures imposed on Yemen threatened "the largest famine the world has seen for many decades, with millions of victims". On November 17, a UN official said "there may be as we speak right now, famine happening, and we hear children are dying. I mean, there's excess mortality as a cause and consequence of undernourishment."
Last year, Australia issued four export permits to Saudi Arabia. Since early June, Australia issued five more export permits to Saudi Arabia. The Saudi closures were announced about a week after Minister for Defence Industry, Christopher Pyne visited Saudi Arabia to promote an expansion of our military exports to the Saudi government.
Aside from military support for the war, Australia has supported it diplomatically, through a public statement by Foreign Minister Julie Bishop. Australia has also imposed sanctions on the coalition opposing the invasion force, without placing any sanctions on the invading forces. Australian mercenaries are also serving in senior roles in the invading coalition – also without facing any repercussions or sanctions.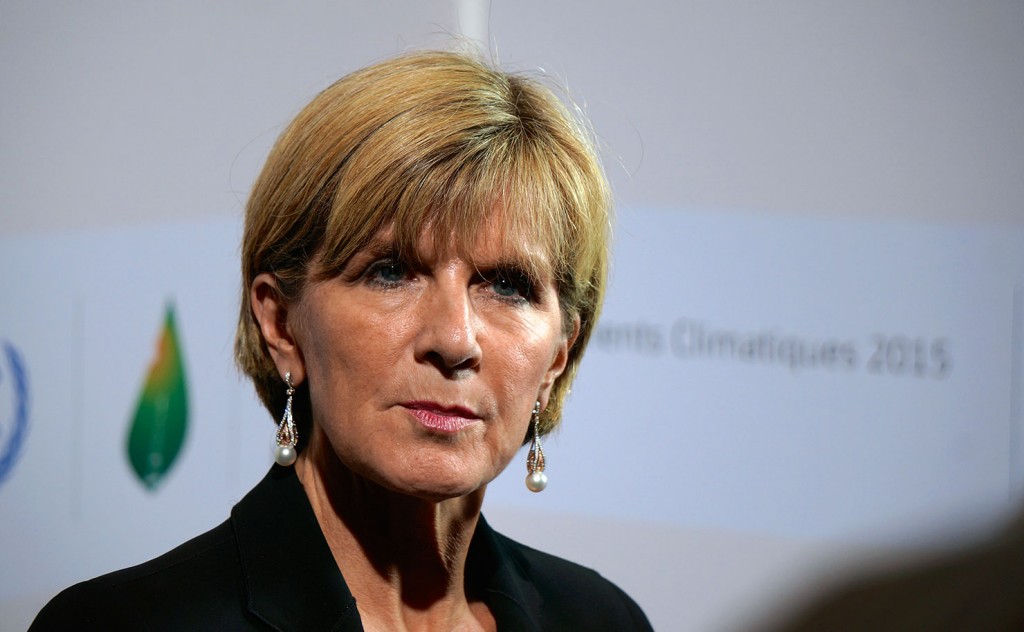 Whilst not quite cause and effect, Australia is among the causes for the famine in Yemen that may already be happening. The Saudi-led war and blockade on Yemen is only possible because of military and diplomatic support from Western nations, such as Australia.
This support is also possible because of the cowardice of the Australian Labor Party, such as Shadow Minister for Foreign Affairs Penny Wong, who released a vacuous expression of concern and hope that all sides will come together.
Other than isolated statements before and after the war started, Bishop has mostly been able to avoid commenting on the war on Yemen. The tiny amount of scrutiny that has been applied to the war has overwhelmingly come from the Greens questioning figures like Pyne and Defence Minister Marise Payne about our military exports to Saudi Arabia.
Amidst all the horrors in Yemen, there are some displays of humanitarianism from the ALP and Bishop. Those who suspect them of having hard hearts – of not caring about the plight of starving children in Yemen – can rest assured. They care. We know this because Bishop, and Labor Senator Lisa Singh, have both expressed concern about the plight of Yemenis.
In April 2017, Bishop announced that Australia would give $10 million in aid to Yemen. She acknowledged that "14 million people do not have sufficient food, including seven million on the verge of starvation". In September, Bishop announced our aid to Yemen would increase to $20 million in 2017. Again, she noted: "In Yemen, 17 million people do not have access to sufficient food, including seven million who are at risk of famine. Over 500,000 people are affected by what the World Health Organisation has described as the world's worst cholera outbreak, with children representing over 40 per cent of those impacted."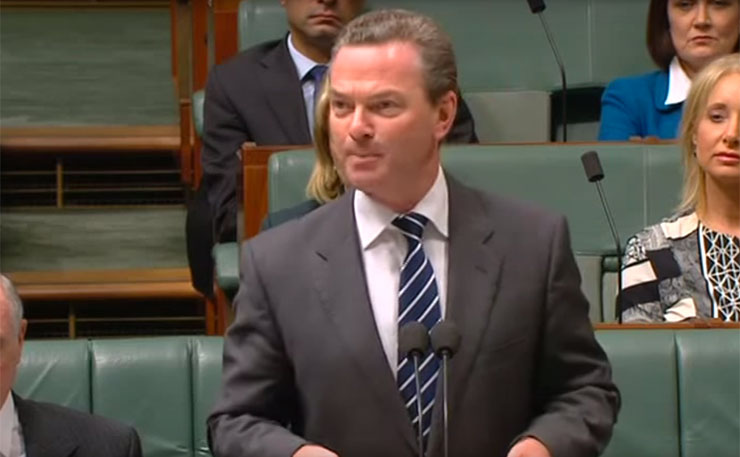 All of that is true – and the facts have gotten significantly worse since then, and significantly worse in November. But it is hard to express how revolting it is that Australia would brag about giving aid to people who are starving because of a blockade and war from which Australia is profiting.
This kind of humanitarian pretence is nothing short of disgusting. It almost seems like a taunt, to add insult to injury.
It is also worth noting: Bishop says aid will be delivered through organisations like the UN's Office for Coordination of Humanitarian Affairs (OCHA). OCHA says that the crisis in Yemen needs $2.3 billion in funding. $1.3 billion has been pledged. There is a gap of a billion dollars.
Bishop's commitment is a pittance, which does not even begin to grapple with the utter catastrophe which is affecting the majority of Yemen's population. In a population of some 28 million, OCHA estimates "20.7 million people in Yemen need some kind of humanitarian or protection support, with some 9.8 million in acute need of assistance". The aid announced by Bishop is the functional equivalent of a tax deduction on our military exports to Saudi Arabia and the United Arab Emirates.
No less appalling than Bishop's feigned humanitarianism has been the repugnant handwringing by Labor Senator Lisa Singh. Identifying "human rights" in her Twitter biography, Singh advanced a motion on Yemen in September. It recognised that Yemen is the "largest food security emergency in the world", that a child dies in Yemen every 10 minutes, and that the humanitarian situation is "catastrophic".
The motion "supports" Australia's pledge of aid to Yemen, humanitarian organisations on the ground, and urges "all parties" to comply with international law. The closest it came to recognising that the famine in Yemen has been caused by a blockade imposed by the invading coalition was in urging "all parties to the conflict to work to remove logistical and financial obstacles to the import and distribution of food and medical supplies to civilians".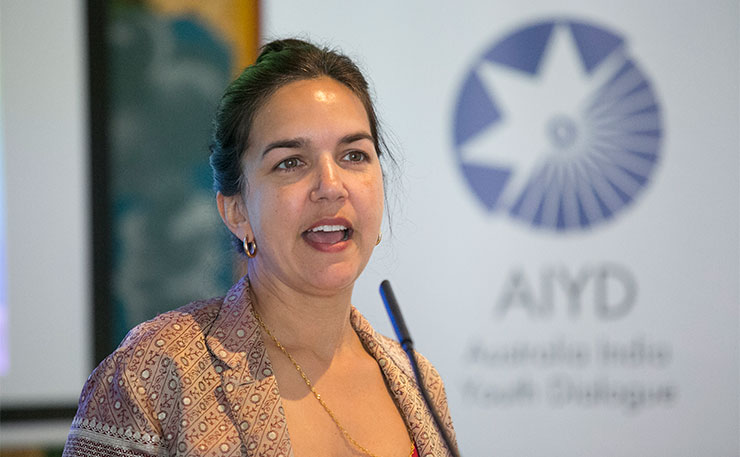 Even in a purely symbolic motion, Singh couldn't bring herself to identify what those obstacles might be. It is as though a series of hurricanes and earthquakes had struck Yemen, and Singh was deeply upset, but what on earth could Australia do other than call on all sides to work together?
In response to the motion, Greens Senator Richard Di Natale rightly said, "We support this motion, but we'd like it to go further. The government should stop pouring petrol on the fires in Yemen and it should end its military trade with Saudi Arabia. Only then will we see a difference in the humanitarian situation in Yemen."
Di Natale was cut off – he only had a minute to speak.
Later that night, Singh gave a speech, which was a longer version of her motion, and about as morally impressive. She doesn't even pretend to respond to the point made by Di Natale.
Instead, she discussed the humanitarian crisis in Yemen as the result of "conflict", a "brutal war" conducted by a "patchwork of opportunistic factions". Not as the result of a war policy adopted by the invading coalition. Certainly not as a policy which Australia is deeply complicit in.
Singh criticises the Coalition for cutting our aid budget. She managed to get petty partisan traction out of the crisis in Yemen without actually opposing the Government's policy of supporting the invaders.
Her final suggestion: "I urge all parties in Yemen to remove the barriers that are preventing the importation and distribution of food and medical supplies to civilians."
The "barriers" to importing and distributing food are no secret. Singh talks at length about UNICEF in her speech, having recently launched Parliamentary Friends of UNICEF. UNICEF has just issued another statement – together with the World Health Organisation and World Food Program – again desperately urging an end to the Saudi blockade on Yemen.
If Singh can give detailed statistics about UNICEF's work in Yemen, then she knows that they identify the blockade as the cause of the crisis, and have made desperate pleas for the blockade to be lifted. This kind of cynical invocation of the crisis in Yemen in a politically manipulated way is utterly grotesque.
It is hard to understand how Singh can characterise herself as a supporter of UNICEF's work in Yemen, and their work to address famine in Yemen, whilst ignoring their calls for what is needed to end the cause of the possible famine.
Singh's speech later that night concluded: "Indeed, I hope for an end to this tragic humanitarian crisis." This posture – of helpless handwringing – is obscene. There is something she could do: she could urge the ALP to oppose Australian military exports being sent to the invading coalition, she could specifically urge the lifting of the blockade, and she could demand the end of military ties with Saudi Arabia.
The ALP's cowardly silence on Yemen is despicable enough. Until it is willing to oppose Australian support for the war on Yemen, the fake humanitarian posture adopted by Senator Singh somehow seems even more appalling.

Donate To New Matilda
New Matilda is a small, independent media outlet. We survive through reader contributions, and never losing a lawsuit. If you got something from this article, giving something back helps us to continue speaking truth to power. Every little bit counts.