In the course of a one-hour job interview with a 21-year-old law student seeking a junior paralegal position, Charles Waterstreet – one of Sydney's most prominent criminal barristers and the real-life inspiration for the popular ABC television drama series Rake – played a video on his phone of a man receiving a handjob, showed numerous photos of naked women, described how he liked to go to sex parties and enjoyed having women snort cocaine off his body, before revealing he preferred to hire "pretty young things" to work with him.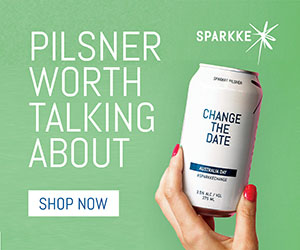 The interview was conducted in Mr Waterstreet's Sydney office, opposite the Downing Centre local courts, in August this year.
The explosive allegations are contained in a sworn statement provided to New Matilda by Tina Huang, a third-year law student at the University of Sydney. Ms Huang has also written an article on her experience, published here.
Ms Huang became aware of the job – advertised as a "paralegal and personal assistant position" – via the University of Sydney's careers hub website. She applied in writing to Waterstreet on August 18, and received a rambling reply from Waterstreet the following day:
"Tina, your CV reads like a mirror of my own, I am writer, film maker and looking to expand into podcasts, I wrote for SMH and now Penthouse, which is platform for man feminist/pro women articles, I have written about [a number of women]and am fuelled by the emerging knowledge that women are stronger, volcanic, powerful and repressed for 5000 years because men feared women's sexuality and other things. Of, my law is my life blood,, murder, drugs, and money, sex slaves, the axe woman of 7/11, etc. I would like to meet you asap, to discuss availability, car,, what I want to achieve, , Charles ps call or text over weekend."
Ms Huang was ultimately offered the job. She said she was "confused" and unsure of how to respond to Waterstreet's behavior at the job interview, but agreed to commence work several days later, hopeful that the office environment would be more professional.
Ms Huang lasted just three hours.
The allegations detailed above only relate to the job interview – in the course of Ms Huang's first day on the job, Waterstreet revealed he was upset because he had been overlooked for an invitation to a recent "sex party", had Ms Huang reply to personal emails about upcoming dates with women, and about late payments for sex toys.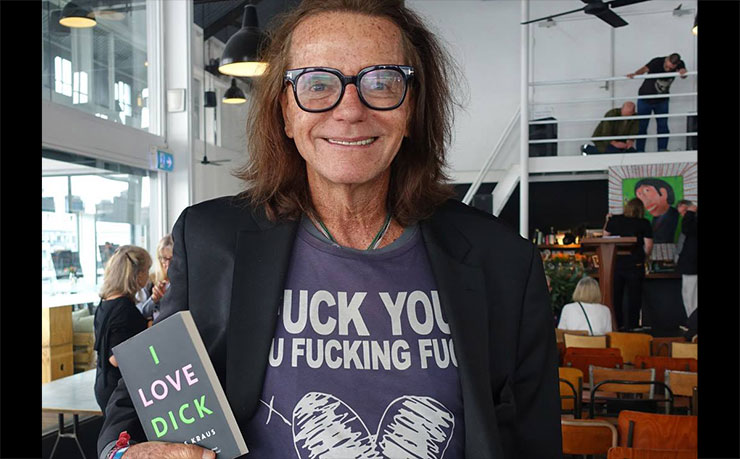 The following day, Ms Huang wrote to Waterstreet informing him that her "circumstances had changed" and that she could no longer work for him.
Waterstreet wrote back a short time later apologising for his behaviour:
"Tina, my apologies for acting like a dork at first day, i was excited to work on matters that outside the box (sic), you might be surprised that my stupid exterior is contrary to my internal landscape. However i admired your smarts and views, sorry we appeared to meet changed circumstances and if you have time to put it in as few words, i would be a better man for your criticism."
Ms Huang is now sharing her story in the hope it will encourage other women to speak out about similar experiences.
"I was lying in bed scrolling through the news about Harvey Weinstein and realised we're in a cultural moment where something could change," Ms Huang said.
"It's just so hard… to break across our own solitude to speak out.
"In speaking out [now]I'm hoping to reassert some control over this narrative and turn a disempowering experience into an empowering one. I want other women to feel less alone and more supported, I want to encourage every woman who has been a victim of harassment to speak truth to power."
Ms Huang said she is also hopeful her story will compel other media to rethink their decision to promote Waterstreet in a glamorised light, and believes that media should stop "glorifying harassment as entertainment".
In a phone call late last week, Mr Waterstreet denied the allegations put to him, however he declined to be interviewed.
A subsequent letter from Mr Waterstreet's legal representatives contained the following statement: "We are instructed that the allegations made by Ms Huang are either false factually; false and baseless as to the effect of the conduct being claimed; or out of context considering the circumstances and the involvement of Ms Huang.
"Our client also instructs us that in respect of the interview conducted with Ms Huang witnesses will corroborate his version of events and the allegations raised in your email of 20 October 2017 will be refuted and clarified and our client's conduct justified."
NEW MATILDA HAS LAUNCHED A MAJOR FUNDRAISER TO ENABLE OUR ONGOING INVESTIGATION INTO VIOLENCE AND SEXUAL HARASSMENT DIRECTED AGAINST WOMEN. PLEASE CONSIDER CHIPPING IN A FEW DOLLARS BY CLICKING HERE.
DO YOU HAVE INFORMATION TO SHARE? You can contact the author of this article by email by clicking here, or phoning 0407 555 328. The author of this article Facebooks here, and tweets here.
If you or someone you know has been impacted by sexual assault or harassment support is available by calling 1800 424 017 and speaking to a qualified trauma counsellor at the NSW Rape Crisis Centre.

Donate To New Matilda
New Matilda is a small, independent media outlet. We survive through reader contributions, and never losing a lawsuit. If you got something from this article, giving something back helps us to continue speaking truth to power. Every little bit counts.