The international human rights giant appears to be wavering on human rights abuses in the Middle East, writes Michael Brull.
On May 21, New Matilda published a story on human rights groups Amnesty International and Human Rights Watch (HRW) urging Australia to stop selling arms to Saudi Arabia. Since publication of the story, a media representative of Amnesty responded by urging New Matilda to take down the story from the internet, and edit it without publicly identifying the changed position.
Michelle Dunne Breen, External Affairs Adviser and Media Adviser for Amnesty, contacted myself and New Matilda owner and editor Chris Graham, submitting her edits to the original article which was published. This new version removed most of the statement that Amnesty provided to New Matilda, significantly weakened Amnesty's stance on the sale of arms to Saudi Arabia, removed a reservation I expressed about Amnesty's original position, and adopted an ambivalent position on the blockade on Yemen.
When seeking to take down and then edit the story, Breen claimed that the original article – which reprinted Amnesty's entire statement – "represents us inaccurately and needs to be taken down until amended".

Whilst insisting that the article be taken down and edited, Breen categorically denied that the changes she requested constituted any change in Amnesty's position.
"There's no change in position. I don't understand where that impression could be coming from." Despite her position that Amnesty's position had not changed, Breen also claimed that the original statement was inaccurate because it was "out of date". Breen did not explain how an unchanged position could be "out of date".
Breen contacted New Matilda editor Graham and I on May 24. Graham took down the story within an hour, and did not restore it until May 26. After asking Breen to discuss any concerns she had about the story with me, Breen copied Graham – my boss – into every email she wrote, and urged Graham to call her to resolve the disagreement.
She repeatedly ignored questions I sent to her for the purpose of ensuring I could fairly represent her and Amnestys' views in this article.
Australian Amnesty suppresses opposition to selling arms to Saudi Arabia – unlike every other Amnesty
In the original article I wrote on human rights organisations and Yemen, I closed with republication of statements I was sent by Amnesty and HRW. As the over 400-word statement by Amnesty included quotes from Diana Sayed, the crisis campaigner at Australian Amnesty, and included background analysis of the war in Yemen and Australia, I identified it as a media release.
In the body of the article, I quoted from Sayed: "Australia must cease the authorisation of any future arms transfers while there remains a substantial risk these arms will be used to fuel human rights abuses. Australia must not be complicit in enabling the abuse and the deliberate targeting of civilians."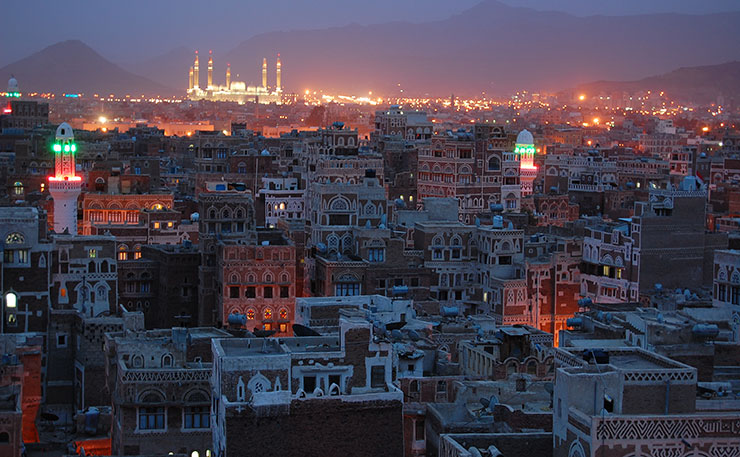 In the edited version sent by Breen, Amnesty does not take a position on selling arms to Saudi Arabia. Amnesty's position would be as follows (for reference, I will number the paragraphs):
1) Diana Sayed, the crisis campaigner at Amnesty International Australia, said "If Australia has indeed been authorising the sale of conventional weapons to the Kingdom of Saudi Arabia, there is a serious risk these weapons could be used in the commission of human rights abuses and potential war crimes, particularly in Yemen.
2) "Australia is obliged under the Arms Trade Treaty not to authorise weapons transfers to countries where there is an overriding risk these weapons could be used to commit or facilitate serious violations of international human rights or humanitarian law.
3) "The fact that the exact nature of these weapons transfers has been kept from the public is unacceptable. Australia must not be complicit in the apparent targeting of civilians."
In this version of the statement, Amnesty does not draw any connection between Saudi actions and Australian responsibilities. It observes that there is a "risk" that those weapons could be used to commit "potential war crimes" – without identifying the likelihood of such a result when selling arms to the Saudi government.
By watering down the statement, filling it with conditional and qualified language, Breen weakened Amnesty's position, such that the only thing Amnesty would meaningfully call for is disclosing the "exact nature of these weapons transfers". Amnesty would switch to an agnostic position on whether or not such weapons transfers are inappropriate.

It is worth noting how Breen edited the original statement. In the original statement, after paragraph 2 above, Sayed's quote was followed by the observation that "By transferring conventional arms to Saudi Arabia, Australia may indeed be in breach of the Arms Trade Treaty." Breen edited this crucial statement out. That is, Breen removed the claim that transferring arms to Saudi Arabia may be in breach of international law.
Disturbingly, this edit may have positioned Amnesty International Australia out of line with every other Amnesty in the world.
Consider the position at the official Amnesty.org website:
The international community must act immediately to impose an arms embargo and establish a credible international investigation into gross violations committed by all parties to the conflict.
"All states, including the USA and the UK, must immediately halt the flow of any arms that could be used commit war crimes or other serious violations of international humanitarian law in Yemen," said Lynn Maalouf.
This unequivocal language doesn't leave any wiggle room. All states should immediately halt the flow of arms.
It is not clear why Breen thinks Australia's Amnesty should adopt a more pro-Saudi line than its companion branches around the world. As noted, she ignored repeated requests for comment on this and other issues.
It is also worth noting – in the original statement, Sayed said "Australia must not be complicit in enabling the abuse and the deliberate targeting of civilians." Breen edited this, so that instead of saying "abuse and the deliberate", Amnesty merely referred to "apparent" targeting of civilians. This weaker language may have been intended to express doubt about whether such targeting had been proven, and leaving out Amnesty's previous accusation that it was deliberate.
Amnesty expresses agnosticism about the blockade on Yemen
There can be no meaningful dispute about the situation in Yemen. It is catastrophic, and it is catastrophic because of the blockade imposed by the Saudi-led coalition of invading countries.
According to UNICEF, some 63,000 children died in Yemen last year of "preventable causes often linked to malnutrition". Some 6.7 million people are on the brink of famine, whilst "over 27 million Yemenis are staring at an unforgiving humanitarian catastrophe", according to UNICEF's representative in Yemen.
The UN observes there has been an "unprecedented" increase in cholera cases, with more than 65,000 suspected cases of it reported.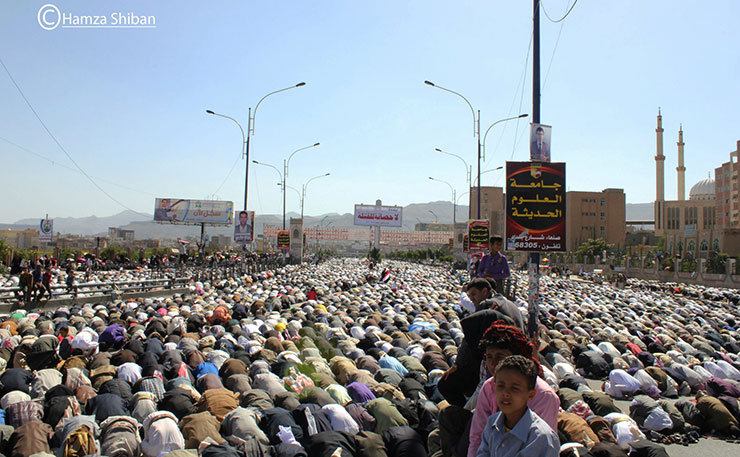 UNICEF's Regional Director for the Middle East and North Africa said "More and more children die every day in Yemen from preventable causes like malnutrition and cholera… Anyone with a heart for children cannot let the situation continue."
Those kinds of desperate pleas are coming out of Yemen constantly. In March, Save the Children said, "If things are not done now we are going to be looking back on this and millions of children will have starved to death, and we'll all have been aware of this for some time."
When I contacted Amnesty about the situation in Yemen in April, they were dealing with a staffer leaving the organisation, and were focussed on the release of another report. After receiving the statement – which I published in full – I asked if Amnesty had a comment on the blockade.

The person I spoke to said "I'm really sorry but I'm unable to pull together responses on those questions so if it's ok this time, those are the lines of response we have on the issue[.] Sorry I can't help more".
I quoted this as Amnesty declining to comment.
Breen suggested this instead:
"Amnesty said that blockades are recognised as a lawful method of war as long as they are in line with international humanitarian law and not, for example, used as collective punishment. Therefore, Australia needs to be careful that it is not fuelling a blockade that may have adverse effects on civilians."
If this statement had originally been provided to me, I would not have published it without comment. Breen's version of Amnesty's position expresses agnosticism about the effects of the blockade on Yemen.
The blockade is causing a humanitarian catastrophe that could kill millions, Breen wanted to slip in Amnesty's position that the blockade "may have adverse effects on civilians". Apparently, it is not clear to her – or Australian Amnesty – whether or not this is the case. Or whether or not it constitutes collective punishment, or whether it violates international humanitarian war.
The new statement is carefully hedged, to the point that it does not express any position, or urge any actual action on Australia in relation to the blockade. Other than being "careful" – whatever that might mean.
I emailed Breen questions on the new quote she sought to insert:
"Does this mean that Amnesty doesn't take a position on whether the blockade has had "adverse effects on civilians" in Yemen? Does Amnesty not take a position on whether the blockade is in line with international law, or whether the blockade is being used as collective punishment? Does Amnesty take a position on whether there is any connection between the blockade and imminent famine in Yemen?"
Breen did not reply to any of those questions. She suggested I get in touch with Amnesty's Yemen researchers. I did not take her up on this suggestion, but here Breen may have been orthodox. I could not find a statement by Amnesty on the legality of the blockade on Yemen.
In April, the UN Special Rapporteur on human rights and international sanctions demanded that the blockade on Yemen be lifted immediately. His appeal was endorsed by the Special Rapporteur on the right to food, Hilal Elver, and the Independent Expert on the promotion of a democratic and equitable international order, Alfred de Zayas. As early as October 2015, Human Rights Watch wrote that "the coalition-imposed blockade has had a severe impact on the situation, and may amount to the war crime of starvation of civilians as a method of warfare".
Save the Children said in March, "It is outrageous that Yemen's largest port continues to face a de facto blockade as millions of Yemenis face starvation."
Suppressing reservations about Amnesty
In my original story, I wrote that "Amnesty declined to comment on arms sales to other countries that are involved in the war in Yemen, such as the United Arab Emirates." HRW said Australia should "carefully consider" whether such exports would be used in "unlawful attacks" in Yemen. I went on to note that they have observed that "targeting decisions" by the invading coalition are made by the "Saudi Defence Ministry in Riyadh".
In my view, this makes it hard to distinguish morally between arming different countries in the invading coalition. I had hoped that HRW and Amnesty would oppose arms sales to both countries.
Breen identified the changes she sought to make to the story I published as a "clarification of our position". In this instance, Breen did not include a comment from Amnesty on Australian military exports to the United Arab Emirates. In her edited version of the story, Breen simply removed the sentence in which I pointed out that Amnesty had declined to comment.

Here, it seems clear that Breen simply wanted to remove the mildly expressed reservation I published about Amnesty's position. It is hard to understand this as anything other than seeking to censor criticism of Amnesty, given that Breen repeatedly appealed to my editor through email and phone calls to take down the story and insert her amended version of it, without publicly identifying those changes.
I find that behaviour astonishing, and unbecoming of a human rights organisation.
A personal note
I have been a member of Amnesty for over 12 years. I worked for three months as a street fundraiser for Amnesty, I was a community campaigns intern for them, I have volunteered for them, marched in numerous Mardi Gras with them, and used to write letters for them to governments around the world as part of an Urgent Actions group. I have long admired and valued Amnesty's work, and have proudly supported it. Not so long ago, I spoke to the UNSW branch of Amnesty about the war on Yemen.
Yet this episode has left me disturbed. The situation in Yemen is indescribably horrendous. Millions of people might die, due to a blockade imposed by an invading coalition we are helping arm. There is virtually no public discussion of these facts, despite their urgency.
In other countries, Amnesty has helped lead campaigns to end military support for the invading coalition. In Australia, it seems the only thing they have done is syndicate content from other Amnesty branches on their website, and provide a comment to New Matilda, which they have since attempted to suppress and weaken.
I do not know why the Australian Amnesty is out of step with every other Amnesty, but it is. I hope that there has been some kind of terrible misunderstanding.
If Amnesty's equivocal position on the blockade and sending military exports to Saudi Arabia and the UAE is their considered position, then I will resign as a member of Amnesty.

Donate To New Matilda
New Matilda is a small, independent media outlet. We survive through reader contributions, and never losing a lawsuit. If you got something from this article, giving something back helps us to continue speaking truth to power. Every little bit counts.