This is Part II of an ongoing investigation by New Matilda into revelations that a British corporate spy infiltrated the global anti-asbestos movement and gathered intelligence on activists – including from Australia – for a shadowy group based in Kazahkstan. You can read Part I here. Michael Gillard continues the story.
THE veil of corporate secrecy protecting the faceless men behind a global spying operation that targeted the anti-asbestos movement and two United Nations bodies has been lifted and leads to Kazakhstan via a Caribbean tax haven.
The bid to remain in the shadows was lost late last month when a judge in London rejected claims that the men would be harassed by activists and subject to public criticism if their identities became known.
Sir Michael Tugendhat ordered the release of court documents revealing the identities of two men and an offshore company behind the corporate spying operation, codenamed Project Spring.
The documents show that an American spin doctor for a Kazak multinational involved in the white asbestos industry, a Kazak lobbyist for that industry and a front company in the British Virgin Islands trading in white asbestos instructed K2 Intelligence, the US private detective agency that carried out Project Spring.
The new leads are expected to trigger further legal claims in other jurisdictions by campaigners who were spied on between 2012 and 2016. Australian union officials and anti-asbestos activists were among the victims.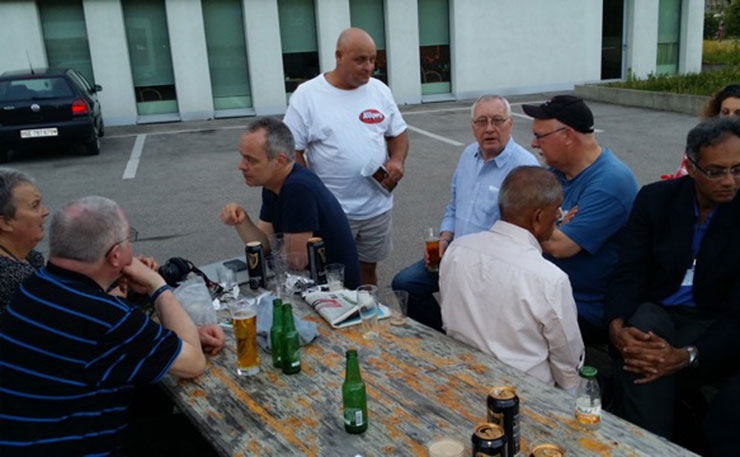 It will also be raised at the UN Rotterdam Convention, which starts tomorrow in Geneva and has been blocked from blacklisting chrysotile (white asbestos) as a hazardous material by the main exporting countries, including Kazakhstan and Russia.
The Kazakh lobbyist recently unmasked as one of the two spymasters is part of an effort to undermine an Australian government led attempt to reform the UN body's requirement for complete consensus from member states before blacklisting chrysotile.
Project Spring was run from K2's London office and involved placing a British spy posing as an investigative journalist inside the global anti-asbestos movement.
Robert Moore, the spy, infiltrated the Rotterdam Convention and the UN's World Health Organisation. His raw intelligence was converted into reports, which K2 passed to its immediate clients.
They can now be named as:
Daniel Kunin, an American citizen with impeccable political connections to US presidents and the Washington establishment. Kunin is also the managing director of the Kusto Group, a Kazakh multinational with extensive interests in the chrysotile industry; and,
Nurlan Omarov, the Kazakh consultant for the country's only chrysotile mine, whose owners include the chairman of the Kusto Group. Omarov is also an official lobbyist at the UN Rotterdam Convention.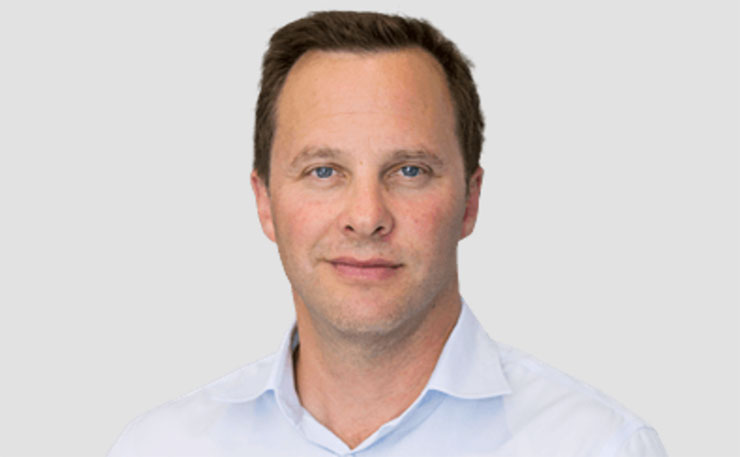 Cracks in the Corporate Veil
NEW York-based intelligence firm K2 followed the embarrassing Project Spring revelations by announcing that it was beefing up its governance with some heavyweight appointments from the US security establishment.
The corporate sleuths have hired Admiral Mike Mullen, the former chairman of the US Joint Chiefs of Staff, and Ray Kelly, a former New York police department commissioner, to sit on a newly created advisory board designed to help clients manage "incredibly difficult situations".
However, the spying scandal is proving very difficult for the self-proclaimed "ethical" corporate intelligence firm to shake. The protracted legal action against K2 in London's High Court is damaging its international reputation for discreetly servicing and protecting its publicity-shy blue chips clients.
More so now that a recently released dossier of court documents, published for the first time by New Matilda, reveals how cracks have opened up between K2 and its clients.
The main contention is over whose idea it was to infiltrate Moore into the anti-asbestos movement and the flow of intelligence from and instructions to the corporate spy.
In their witness statements, Kunin and Omarov claim they were novices when it came to dealing with the dark arts of corporate espionage. Project Spring's "methodology", they say, was therefore left to K2.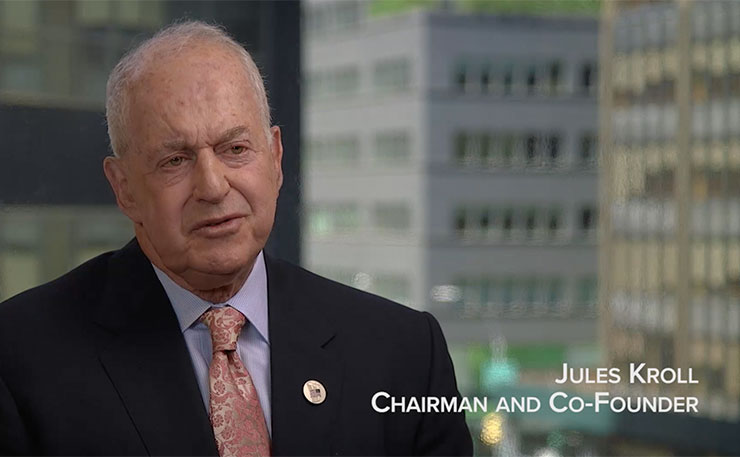 Moore spent four years at the centre of the international campaign to ban white asbestos and was paid almost £500,000 in wages and expenses. However, the full cost of Project Spring has yet to be revealed.
The Brit schmoozed his way into the hearts and minds of international campaigners who, believing he was "one of the family", invited him into their homes and shared their strategies and personal problems – much of which he secretly recorded and passed back to K2. The corporate sleuths then produced over 20 reports for Kunin and Omarov.
The disclosures are certainly a step forward for international campaigners trying to assess the damage done by Moore and the Kazakh asbestos lobby. However, the naming of Kunin and Omarov is only a partial victory for open justice.
K2's ultimate clients still have not been officially disclosed in the UK court case, which was brought by law firm Leigh Day on behalf of three campaigners and two lawyers who were targeted by Moore.
Since his cover was blown last September, the paymasters and beneficiaries of Project Spring have used the UK courts to prevent their identities from being revealed.
A judge eventually forced K2 to identify the company with whom it contracted. The disclosed documents reveal this was Wetherby Select Limited, an offshore company registered in the British Virgin Islands.
However, Wetherby is what is known in spy craft as a "cut out" used to disguise the real client who gave instructions to Kunin and Omarov and paid K2's bills.
Leigh Day has made no application to force both men to identify the "owner" of Wetherby Select Limited. Nor has the law firm added Kunin, Omarov or the offshore company as defendants in its claim for misuse of private information and breach of confidence against K2 and Moore.
The conduct of the case has worried other international campaigners who Moore also spied on. They feel kept in the dark and fearful that Leigh Day will settle the action with a deal agreeing their silence in return for substantial damages and costs.
Kathleen Ruff, a leading Canadian campaigner spied on by Moore, said: "I felt devastated when I found out that someone I'd worked with for four years and trusted was working against what we were trying to achieve. But I think Project Spring goes beyond its effect on individuals and is a serious threat to democratic processes. The way those behind Project Spring are seeking to stay in the shadows is not in the public interest."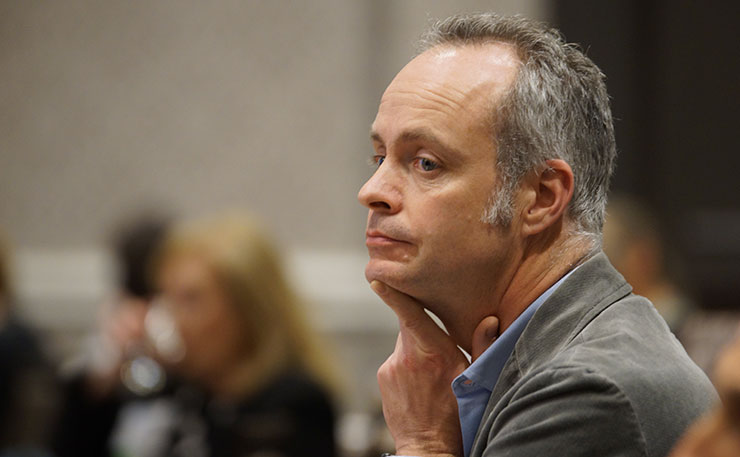 Threats against New Matilda
LAST month's special investigation by New Matilda revealed that in legal documents, Moore had named Daniel Kunin as K2's contact point and the Kusto Group as the ultimate clients.
There followed a barrage of threatening letters in which lawyers for the Kazakh multinational claimed these were "false statements" and demanded that the story be taken down.
Law firms Addisons in Australia and Eversheds in the UK said, "Kusto was not the client who contracted with K2" over Project Spring. New Matilda had never made such a claim and was aware that a cut out company had been used to distance the ultimate client from Project Spring.
The law firms were silent about our reporting that Kusto's managing director was K2's point of contact for Project Spring. There was, after all, a wealth of information confirming Kunin's role.
The Kusto Connection
DANIEL Kunin comes from a high-flying American family in Vermont. He is the son of Madeleine May Kunin, a Democrat politician and diplomat. She served three terms as governor of Vermont and was US ambassador to Switzerland, her place of birth, during the Clinton administration.
Her son claims that between 1994 and 2009 he spent his time overseas helping to "promote the strengthening of democratic institutions".
Following a spell with a development think tank in Moscow, Kunin settled in Georgia, a key strategic ally of the US, bulwark against Russian expansionism and trans-shipment point to the west for Caspian oil through the BTC pipeline.

He was a key adviser to Georgian president, Mikheil Saakashvili for six years and a paid consultant to the US government's overseas aid arm.
"It has always been fundamental to me to maintain my privacy, downplay any personal role and to allow others to own their accomplishments," Kunin said in a recent witness statement in which he pleaded not to be named because of the impact on his political contacts.
However, there was no shyness in 2008 when the then 39-year-old gave an interview to a British newspaper over dinner, during which he fielded a call from President Bush and talked of his contacts with Barack Obama and European heads of state.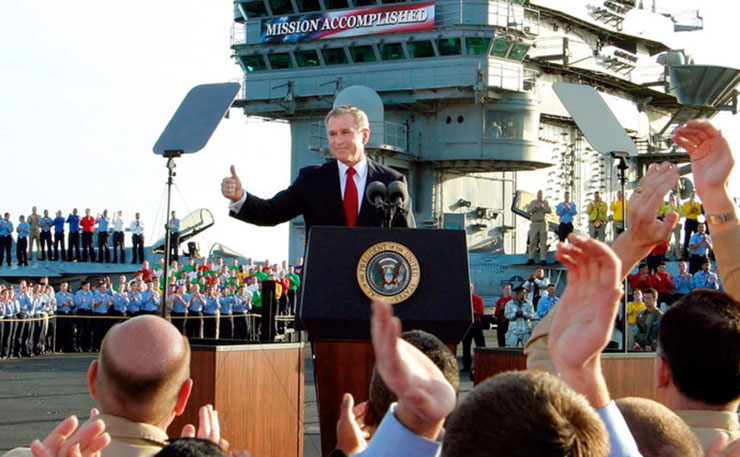 While overseas, Kunin met Yerkin Tatishev and other young Kazakh oligarchs with interests in the chrysotile industry. They asked him to work for the Kusto Group, their holding company formed in 2002 and now a multinational with investments in construction, real estate and energy markets.
Yerkin Tatishev made his name and early fortune from rescuing the Kostanay mine in Kazakhstan from post-Soviet decline. He turned it into a private enterprise, which the released documents suggest he owns through the company Kostanai Minerals JSC. 70% of the mine's chrysotile fuels the construction booms in India, China, Indonesia, Thailand and Vietnam.
Since 2010, Kunin has acted as Kusto's advisor on strategic development and risk management. He helped make the huge push into the Asian market, where chrysotile and its related products, such as cement, have benefitted from the lack of regulation.
In early 2012, Kunin was approached by another Tatishev employee wanting to express concerns about the tactics of the international anti-asbestos movement and its "inappropriate connections" to the World Health Organisation.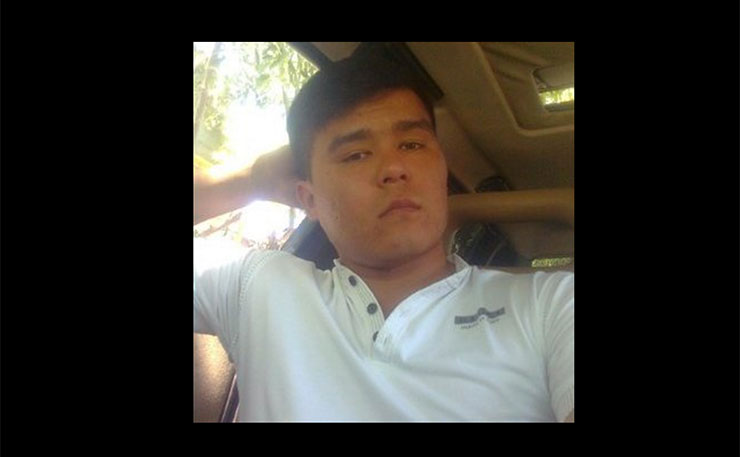 NURLAN Omarov worked for the Kostanay chrysotile mine from 2003 to 2012, when he became a paid consultant to Kostanai Minerals JSC.
Omarov sees himself as an enforcer whose job is to "protect" the Kazakh chrysotile industry from "hostile campaigners".
The story goes that Omarov was keen to confirm his suspicions of a "corrupt" link between Laurie Kazan-Allen, the founder in 1999 of the International Ban Asbestos Secretariat (IBAS), and her brother, Stephen, a partner in the leading US law firm behind legal claims against asbestos companies.

Omarov also wanted "to rebut" any attempts by IBAS to influence the autocratic, pro-free market Kazakh government. He'd heard that Kazan-Allen had been behind a short-lived Kazakh anti-asbestos movement in 2008, which fizzled out a year later.
The livelihoods of 40,000 local workers and families who depended on the mine and related industries were at risk, claimed Omarov in his witness statement. Not to mention the "direct impact on the commercial interests of my employer" if the ban in Europe was allowed to happen in Asia, he said.
The Kazakh is also an official lobbyist at the Rotterdam Convention. The Convention meets every two years to decide which materials should be listed as hazardous for public health or environmental reasons.
The anti-asbestos lobby sent a delegation to the Convention to push for chrysotile to be added to the list. Omarov and his friends in the International Chrysotile Association (ICA) were very concerned about the growing influence their opponents seemed to have at the Convention.
The Kazakh lobbyist turned to Kunin, the Kusto Group's risk management specialist, who knew a guy in London. Kunin had commissioned his specialist services before and the experience had proved "positive", he said. In May 2012, the American once again called on Matteo Bigazzi, K2's managing director, for help.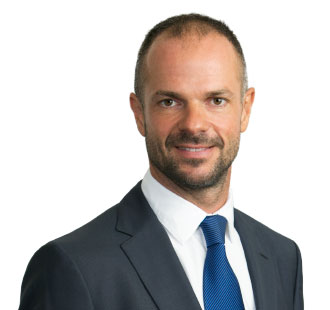 The Front Companies
K2 maintains that Kunin and Omarov approached them with specific instructions that the ultimate client wanted their name to remain secret in connection with Project Spring. A corporate veil or smokescreen was needed to hide their involvement. But this would take time to organise.
Meanwhile, Bigazzi went through his book of operatives and thought Robert Moore would be a good fit. The then 46-year-old Brit had already done one job for K2 and was quite willing to exploit his credentials as a TV documentary maker to infiltrate the anti-asbestos movement.
In the first six months of Project Spring, Bigazzi and Moore read up on IBAS and Kazan-Allen. They were quickly elated at the effortless infiltration of her network using the cover of making a sympathetic documentary about the toxic trade of white asbestos to Asian countries.
Meanwhile, Omarov had perfected the corporate veil to hide Project Spring's ultimate paying client. By August 2012, two front companies were in place to withstand superficial scrutiny in the event Project Spring sprung out of control.
The first was the Union of the Chrysotile Cement Industry of the Republic of Kazakhstan (UCCI), which Omarov formed that month.
UCCI claims to be a consortium of asbestos companies and "community NGOs" involved in the "extraction, trading and processing of chrysotile". Omarov said he formed UCCI in anticipation of Kazakh activists having a quiet word in the ear of president Nursultan Nazarbayev, a man more likely to lock them up.
UCCI was not a legal entity and had no website, no address and no bank account, which is why Omarov explains in his witness statement that a second company was needed to formally contract directly with K2.
Enter Wetherby Select Limited, an offshore firm with interests in the trading of chrysotile and chrysotile cement. The British Virgin Islands registered company is one of the six members of the UCCI. Omarov's employer, Kostanai Minerals JSC, is another. The Kusto Group will not say if it joined the UCCI party.
Kunin and Omarov maintain that they were not employed by Wetherby Select but authorised to instruct K2 on behalf of its "owner". And who is that?
While Kunin and Omarov deny that UCCI and Wetherby Select are fronts, they will not identify who actually owns the offshore company and therefore K2's ultimate client.
What is clear is that over the four-year duration of Project Spring, the pair received regular reports from Bigazzi outlining the most significant intelligence from Moore. Kunin studied them and gave Bigazzi further instructions, presumably after consulting with Wetherby Select's mysterious owner.
However, Kunin and Omarov now claim they never shared the reports with anyone or instructed K2 to target any individual.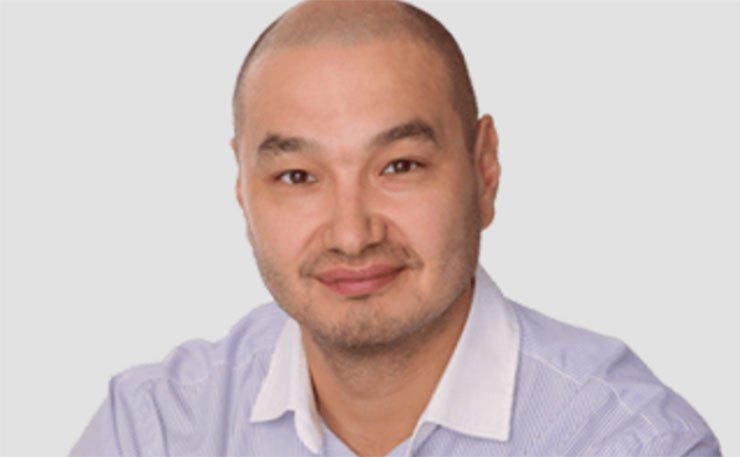 Come Out, Come Out Whoever You Are
Many questions arise from the newly released details of K2's first tier clients. Was Daniel Kunin, Kusto's managing director, acting independently when he instructed K2? Is Yerkin Tatishev – the Chairman of the Kusto Group, Kunin's employer – also the owner of Wetherby Select Limited? Did the Kusto Group pay K2's bill and receive any of its intelligence?
New Matilda attempted to put these and other matters to Tatishev, Kunin and the Kusto Group at its headquarters in Singapore.

The company website is very slick, but provides no telephone number and a malfunctioning email address. Singapore is attractive to companies like Kusto who want to grow their business in nearby Asian countries, as it offers a stable and prestigious location with low corporation tax rates.
The downtown central business district is a hub of companies with fancy corporate headquarters. The Kusto Group, however, is not one of them.
The multinational with a claimed US$1bn turnover was located on the seventh floor of a luxury office block downtown. But Kusto's centre of operations is a small office with a few desks and a kettle.
Alexandr Donov, the young chief financial officer who runs the place, was not in the mood for answering questions when New Matilda turned up unannounced earlier this month. Donov and Kusto were "not public", he said.
Shortly after the visit, Michael Farrant of Project Associates, a London-based crisis management firm, made contact to field questions for Kunin, Tatishev and Kusto.
He made no comment when we suggested the released dossier of court documents amounted to this:
Daniel Kunin, who instructed K2, works for the Kusto Group, whose chairman and key shareholder is Yerkin Tatishev.
Nurlan Omarov, who also instructed K2, works for Kostanai Minerals JSC, the company through which Yerkin Tatishev owns the Kostanay Mine in Kazakhstan.
Kostanai Minerals JSC is a member of UCCI, the consortium of Kazakh companies that decided something must be done about the anti-asbestos movement.
Wetherby Select Limited is also a member of the UCCI and the front company that was used to disguise who ultimately paid for Project Spring.
Kunin and Omarov say they were not acting for the Kusto Group when they instructed K2. However, the two men do work for Yerkin Tatishev. Is he the mysterious ultimate beneficial owner of Wetherby Select Limited?
Tatishev's spokesman would not comment, but nor did he deny it.
K2 Intelligence is not cheap to hire. In one email, Bigazzi reveals that Kunin or Omarov went to the client's "board" to get approval in 2015 for a further £160,000 to fund Project Spring.
The UCCI doesn't have a bank account let alone a board. But Kostanai Minerals JSC and the Kusto Group certainly do. So did Tatishev or the Kusto Group directly or indirectly pick up K2's bill? And did they receive any intelligence from Project Spring?
Again, the spokesman would not comment, but nor did he deny it.
The Kusto Group maintains that it and its employees are not parties to or clients of the defendants [K2 and Moore] in the UK legal case.
But Kunin is a member of Kusto's board and the contracting client of K2 during Project Spring. Had he gone rogue? Again, Kunin and Kusto are silent. The spokesman said it would be inappropriate to comment while the UK case continues.
Rotterdamned
On 24 April, the eighth UN Rotterdam Convention meets in Geneva, where it will once more debate backlisting chrysotile as a hazardous material. This would require exporters to have prior informed consent from nations importing the white asbestos fibre and abide by costly health and safety regulations.
The Convention needs the consensus of all the member states to blacklist chrysotile. But major producing countries (Russia and Kazakhstan) supported by the International Chrysotile Association (ICA), an asbestos industry lobby group, have blocked it since 2006. They fear a blacklist in Geneva will lead to a ban in the Asian countries they target as growth markets.
The ICA is currently worried about two developments for discussion at the forthcoming Convention. The first is a working group led by the Australian government to consider how the Convention's objectives can be better achieved. The ICA has attacked Australia's leadership as biased towards the "anti-asbestos crusade" as it previously voted in favour of blacklisting chrysotile and has led "an anti-asbestos war" for a worldwide ban.
The second target of the ICA is a motion by a group of African nations to amend the Convention rules to allow the blacklisting of a hazardous material if there is a 75% majority of member states in favour.
The ICA believes the Australian and African nations are working together. However, its complaints to the Convention secretariat have been ignored.
So the ICA recently issued a press release claiming "anti-asbestos crusaders" had "shamelessly" turned the Convention into a single-issue drive towards banning chrysotile.
The ICA says it had been tireless in trying to "shed light on bias, hidden agendas and deceptive initiatives." And in a glossy brochure prepared for this month's meeting, the ICA listed the tactics of the anti-asbestos movement, including claiming asbestos companies put profits before public health; "showcasing victims and their families"; mobilising political opposition; attacking "their opponents' science" and engaging in "immoral behaviour".
There was no mention of Project Spring, which ran from May 2012 to October 2016 at the height of the ICA's efforts to prevent the Rotterdam Convention from blacklisting chrysotile.
Six months into Project Spring, on 10 December 2012, the Brazilian representative of the ICA hosted a meeting of its executive committee to discuss strategy while overlooking Rio de Janeiro's Copacabana beach.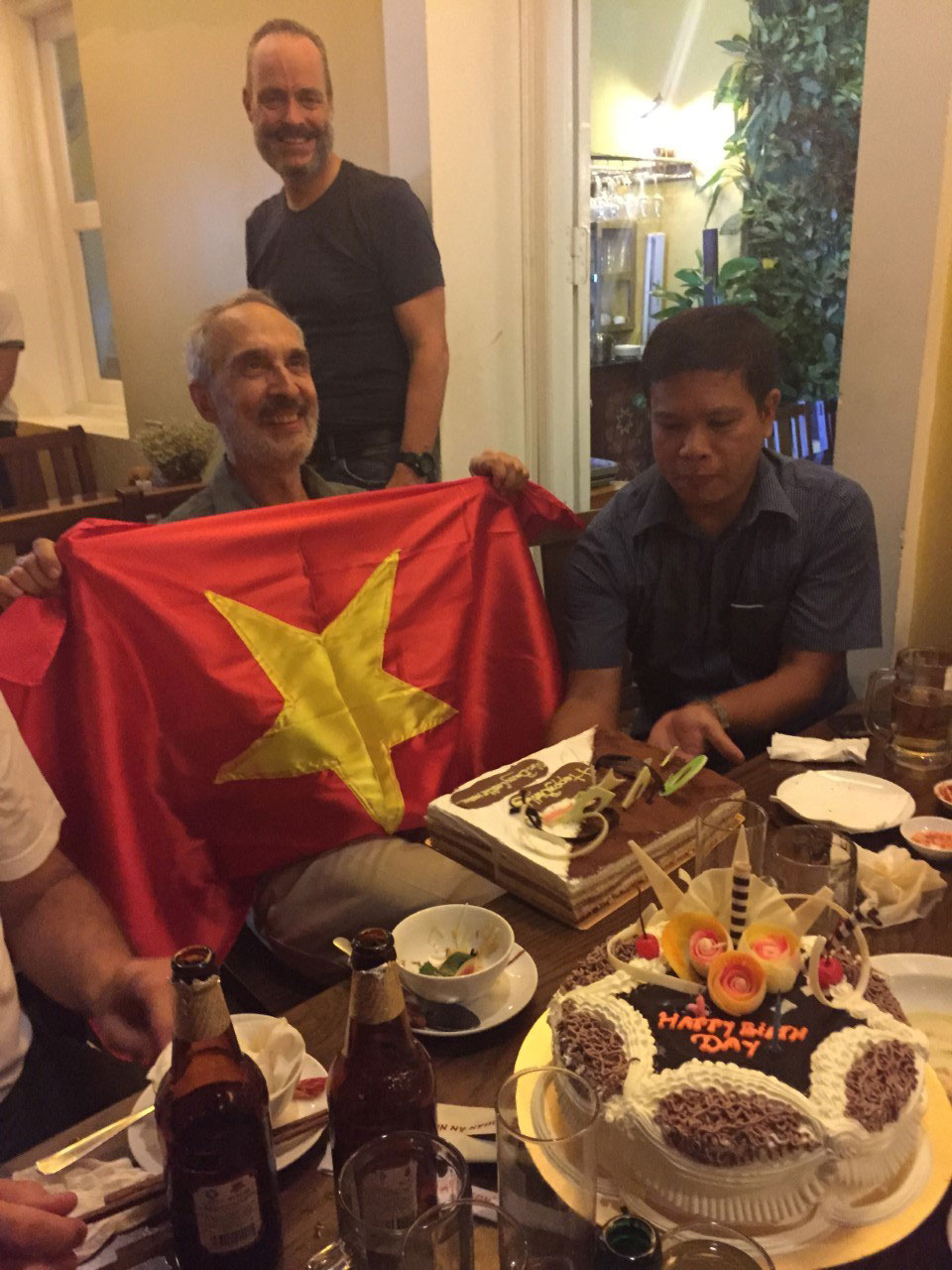 Sitting among the executive committee members from Canada, Brazil, Mexico and Russia were two Kazakhs. One we've already met, Nurlan Omarov, who was employed by Kostanai Minerals JSC, the chrysotile mine company whose owner includes Kusto Group chairman Yerkin Tatishev.
The other Kazakh executive committee member, Kanat Kopbayev, is one of the young oligarchs who founded the Kusto Group and is a close friend of Tatishev.
However, according to the minutes of the ICA executive committee meeting, both men were not in Rio for either of these companies. Omarov was representing United Minerals and Kopbayev was there as a representative of EFMC.

The UK register of companies shows that Tatishev was the sole director of a United Minerals Group Limited until 2005 when it became Eurasia FM Consulting (EFMC). It was renamed GI Management Service Limited in 2010, two years before the ICA conference in Rio. Asked about these companies, the spokesman for the Kusto group declined to comment.
Omarov denies that he was acting for the ICA when he was involved with Project Spring. However, his spy, Robert Moore, infiltrated the Rotterdam Convention in 2015 as an official observer of the anti-asbestos movement.
Omarov also attended the convention and was given official observer status on the new working group to be led by Australia. According to a Convention document, Omarov was wearing a new hat as the representative of the Confederation of Employers of Kazakhstan.
"That the spymaster and the spy attended the Rotterdam Convention has to be addressed by the ICA and the Convention in April," said Kathleen Ruff of RightonCanada. Adding: "Such an attack on democratic processes must not be allowed to pass and we must stand up for the space civil society groups have left."
Andrew McNee is the Australian assistant secretary at the department of environment who chairs the Convention working group. He could not be reached for comment.
Asked about its knowledge and support for Project Spring, the ICA did not respond to questions.
The battle of Geneva begins tomorrow.

Donate To New Matilda
New Matilda is a small, independent media outlet. We survive through reader contributions, and never losing a lawsuit. If you got something from this article, giving something back helps us to continue speaking truth to power. Every little bit counts.