Australia has not 'pivoted' towards China, despite what some Australia media outlets are claiming, writes Craig Hill.
A recent article in the Australian Financial Review claims that Australian Foreign Minister Julie Bishop has changed her position on the South China Sea, and that Australia is now more in step with China's stance. This is not necessarily true, and seems to reflect the desires of some elements of Australian business to portray Australia as aligning with China instead of America.
Bishop has stated that there should be dialogue between claimant states in the South China Sea, and this is not a change in her position. Her position has always been that non-claimant states such as Australia and the United States should be involved in the dialogue, and she has not stated she no longer wants this. In fact, just last week, Bishop stated that Australia's position on the South China Sea had not changed.
China claims 80 per cent of the South China Sea, including territory more than 2,000 kilometres from its coastline. Six other states – Taiwan, Philippines, Vietnam, Malaysia, Borneo and Indonesia – have overlapping claims that are generally within their Exclusive Economic Zones (EEZs), as defined under international law by the UNCLOS agreement.
It has always been the position of Australia, the United States and many other countries that non-claimant states have an interest in these waters, and should be involved in dialogue concerning the claims China has made. China has always been insistent that they should deal with each of the other claimants in bilateral talks, and not as a group, and without the involvement of non-claimant states. Bilateral talks would give China an unfair advantage over its smaller neighbours.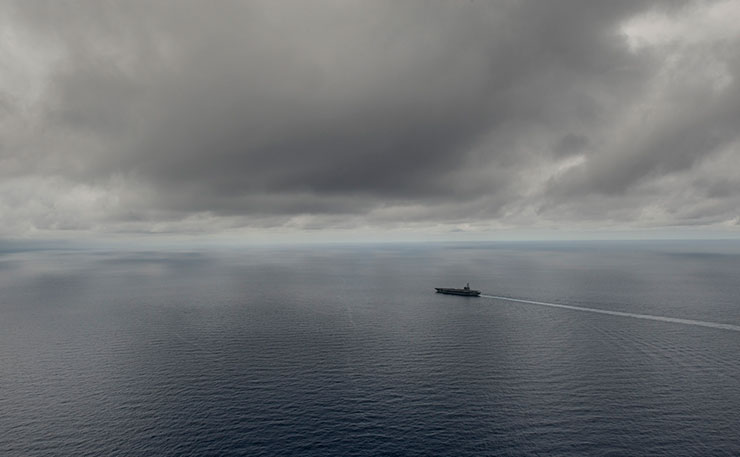 The South China Sea is the busiest maritime trade route in the world, through which about $5 trillion of trade passes annually. There are fears that if China gets control of the waters, they could blockade East Asian countries and halt trade from non-claimant countries, unless those countries submitted to Chinese demands. China previously blockaded Taiwan with ballistic missiles in 1995-96, to try to force China's position of reunification. During that blockade, they were driven away by the US navy.
An international tribunal found last year that, according to UNCLOS, China has no claim over most of these waters, which China was claiming on vague and undefined "historical precedent". China has rejected the ruling, even though China is a signatory to this agreement.
China has taunted claimant nations and other parties involved that the United Nations cannot enforce the international tribunal's ruling. While this is true, it is highly likely that the claimant nations, backed by the United States and other allies, will use the ruling as justification for stopping China from controlling the waters. This is the reason China does not want non-claimant nations involved in dialogue.
During the recent meeting in Australia between Julie Bishop and Chinese Foreign Minister Wang Yi, much was made of Wang Yi's more conciliatory approach to Bishop. He kissed her on both cheeks, which observers took as a sign of growing warmth between Australia and China. It is also the same gesture used by mafia bosses to mark a perceived traitor for death.
In a meeting with Bishop in 2013, Wang launched into a tirade against Bishop on Chinese television, which an Australian Foreign Affairs official stated was the rudest conduct he has seen in 30 years. The outburst was over Australia's condemnation of an air defence identification zone (ADIZ) that China had illegally declared over territory controlled by Japan and South Korea in the East China Sea.
Wang is notorious for his outbursts against foreign leaders and western media. In 2014, he scolded US Secretary of State John Kerry like a small child, for arriving late to a meeting. In 2016, he let loose on a Canadian journalist for asking about China's atrocious human rights abuses.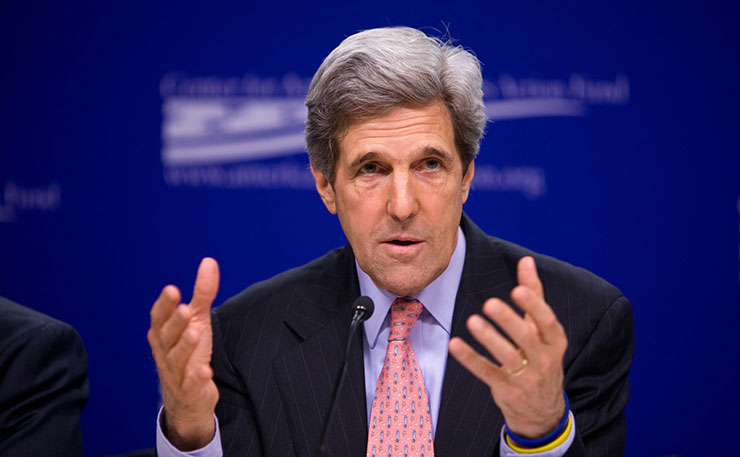 In her 2013 confrontation with Wang, Bishop maintained grace and composure, which seemed to unsettle Wang. In 2017, Wang seems to realise he cannot intimidate her, especially on Australian soil. The back down was not by Julie Bishop – it was by Wang Yi.
Australia has not conceded to China's demands about the South China Sea, despite what some conservative elements in Australia might like to claim, and despite what Chinese media is reporting.
Bishop has maintained Australia's stance of freedom of navigation and adherence to the international ruling. It is now up to China to recognise its obligations under international law.

Donate To New Matilda
New Matilda is a small, independent media outlet. We survive through reader contributions, and never losing a lawsuit. If you got something from this article, giving something back helps us to continue speaking truth to power. Every little bit counts.