Bill Shorten has faced derision for attacking the PM over Medicare privatisation. But a close look at the Coalition's record reveals this is more than a 'scare campaign', writes Ben Eltham.
Is the Coalition planning to privatise Medicare?
Labor says it is. The ALP's campaign launch on the weekend moved Medicare and health policy squarely to the centre of the election agenda.
Standing in front of a giant yellow banner that read "Save Medicare", Bill Shorten told the Labor faithful that the coming election is a referendum on the future of Australia's public health system.
"Regrettably, the Liberal cuts to Medicare are just the beginning," Shorten said. "We all know the endgame they've got in mind."
"I saw a bloke on TV the other night who summed it up pretty well: 'Everybody knows, you don't set up a Medicare privatisation taskforce, unless you intend to privatise Medicare.'"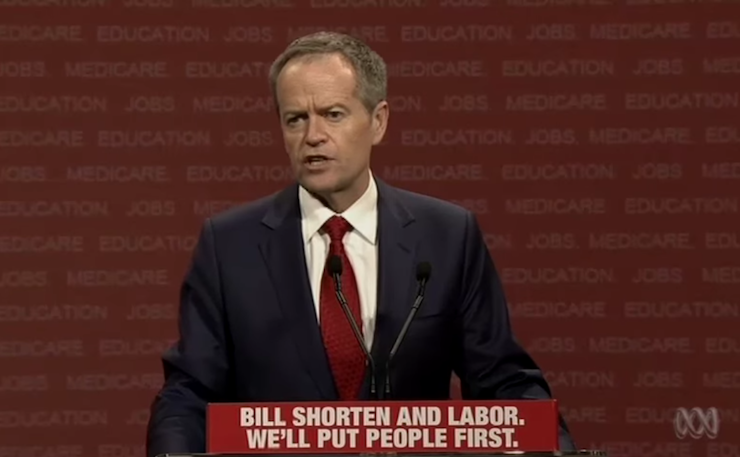 "Piece by piece, brick by brick – the Liberals have never liked Medicare and they want to tear it down again. They want to replace it with a system where profits come before patients."
The attack on the Coalition's health policies had an immediate impact, with Prime Minister Malcolm Turnbull moving to rule out any privatisation of the Medicare payments system – a policy the government has been quietly pursuing for several years.
Some believe that Turnbull made the announcement on Friday (repeated over the weekend) as a pre-emptive strike before Labor's launch, after getting word of the big health policy push by the opposition.
Turnbull went on to accuse Labor of mounting – wait for it – a "scare campaign".
"What the Labor Party has done is run an extraordinarily dishonest scare campaign," the Prime Minister told reporters on Sunday. "They have been ringing older Australians in the evening frightening them and saying 'Medicare is going to be sold off, Medicare will be privatised'. This is the biggest lie of the campaign."
A fair swathe of the political media chimed in to echo Turnbull. News Limited's Malcolm Farr wrote yesterday that "like most election scare campaigns, there is limited evidence it is valid" and that "Labor has no hard evidence to support it."
The Australian Financial Review carried an interview with competition guru Ian Harper, who headed up the Productivity Commission's review of government outsourcing. Harper claims Labor has got it all wrong. "The Productivity Commission report has nothing to say about Medicare," he told The Fin's Jacob Greber.
Let's leave aside the astonishing hypocrisy of a Coalition politician accusing Labor of mounting a scare campaign (after all, it's not as though Shorten is claiming Whyalla will be wiped off the map).
Is is legitimate for Labor to target the Coalition's plans on health? Or is Malcolm Turnbull right when he claims Labor is lying about the government's plans to privatise the Medicare payments system? Is this all just a scare campaign?
No, it's not a scare campaign. Labor's claims stack up.
On the specific point of a plan to privatise Medicare's payments system, the evidence seems clear. There was a plan to develop a tender for the outsourcing of these services.
The news first broke back in February, when the West Australian's Andrew Probyn got wind of the privatisation push.
"The payment system task force run by bureaucrat John Cahill is believed to have proposed a 'proof of concept' trial next year," Probyn reported early this year. "It would require companies being selected this year. Australia Post, eftpos providers, Telstra and the big banks are showing interest given they have online payment and supply structures."
We've had this confirmed today. Documents obtained under Freedom of Information requests by The Australian's Sean Parnell conclusively prove that the government has set up a taskforce to examine "market testing" of the Medicare payments system.
New #Medicare payments system "needed within four years" – yet neither side has detailed plans, costings? #ausvotes pic.twitter.com/FxbKI5ktLg

— Sean Parnell (@seanparnell) June 20, 2016
"The Commonwealth has spent or budgeted more than $10 million to examine private sector options, which are now under a cloud as a result of comments the Prime Minister has made since Friday," Parnell writes in an article today.
Grattan Institute health policy analyst Stephen Duckett agrees.
"What the government had proposed, as recently as a couple of months ago in fact, was that that whole processing system would be outsourced," Duckett told the ABC's Fran Kelly on Monday. "All your data might be in the hands of some other private company, and what happened yesterday was that the Prime Minister very clearly hit that on the head, it's a massive reversal of their policy, just a month or so ago they outsourced the cancer registries, so they were steaming down that path, and it's stopped."
Of course, everyone agrees that the Medicare payments system is antiquated and in desperate need of renovation. It would always be likely that a big private IT firm would do some of the work. But it's equally clear that the government had set up a taskforce to examine selling off the payments system to a corporate provider. That's pretty much exactly what Bill Shorten claimed in his campaign speech.
As Labor's Health spokeswoman, Catherine King, argued today, the document trail from Parnell's FOI shows that "the plan to privatise Medicare payments was considered by Mr Turnbull and his Cabinet."
You could argue, of course, that none of this matters: that the government spends public money on private hospitals and for-profit pathology services all the time. In that sense, therefore, you can't 'privatise' Medicare, because it's nothing more than a funding mechanism to deliver health services.
In fact, this merely proves Labor's point. If Medicare is nothing more than a payment system, then privatising the payment system would therefore be … privatising Medicare.
HOUSE AD – NEW MATILDA NEEDS YOUR HELP. OUR LATEST FUNDRAISER ON POZIBLE IS HERE. HELP US PAY OUR HUGE LEGAL BILLS AND KEEP INDEPENDENT MEDIA ALIVE!
Another way of judging the competing claims around health policy is to closely examine the last three years of Coalition health policy.
This tells a tale all of its own. The Coalition has consistently attacked public and universal health care in office. It has encouraged the privatisation of Australia's health system in several different ways.
One of the first things the Abbott government did on gaining office was to privatise the big government-owned health insurer, Medibank Private. This was no small undertaking: the share float was a multi-billion dollar undertaking, and resulted in a government insurer being sold off and turned into a listed corporation on the ASX. In its latest half-yearly results, Medibank Private made a profit of $228 million on revenue of $3.4 billion.
The 2014 budget featured massive funding cuts to health and hospitals funding, including the now-notorious $57 billion in cuts to future hospital funding for the states and territories. That budget also unveiled the disastrous $7 GP co-payment, which would have slugged patients $7 every time they wanted to visit their doctor or get a blood test or pathology scan.
The funding cuts were not strictly privatisation measures, of course. But they would have shifted the cost burden of health onto consumers. The result of this attack on universal health care would have been a more unequal system, in which richer patients would have been unaffected, while poorer citizens missed out. In other words, the funding cuts were a sort of system-wide health privatisation, in which the government slowly got out of the burden of delivering health care, and expected private citizens to take on more of the risks and the costs.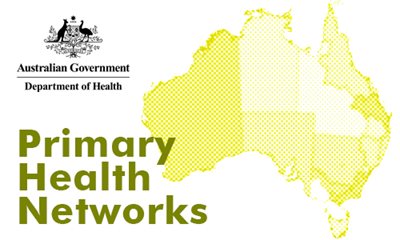 There were plenty of specific policies that also favoured private providers. In 2015 the Coalition broke an election promise and abolished Labor's embryonic system of public health centres known as of Medicare Locals. They were replaced with Primary Health Networks in a chaotic tender process that saw hundreds of jobs lost last June.
The Primary Health Networks roll out remains deeply troubled. The government intends for the Primary Health Networks to play a big role in delivering mental health services, such as counselling. The PHNs themselves have 'core funding' until June 2018, but there is considerable uncertainty over the services they will provide. Mental health services are limbo, while contracts for the 2016-17 financial year – which begins the day before the federal election – are yet to be finalised.
Labor's Katy Gallagher warned that mental health services were "unravelling" back in May. But with the election called and the government in caretaker, no contracts have been signed. Ley planned to close early psychosis centres in South Australia and make funding for Headspace centres "contestable" – that is to say, placed at the whim of the various Primary Health Networks.
The PHN fiasco is not the only aspect of Coalition health policy where private health interests are in play.
The recommendations of the government's Primary Health Care Advisory Group also point to creeping privatisation. The December 2015 report of the group specifically recommends getting private health insurers involved in managing day-to-day primary health care.
"Key Recommendation 6" of the report makes this explicit. It recommends that private health insurers be allowed to share patient data with the public system, and to "consider ways to address disincentives for PHIs to support care service delivery in non-hospital settings, such as hospital in the home."
The report also recommended that the government "restructure the payment system to support the new approach" and "pursue opportunities for joint and pooled funding" between the Commonwealth, state governments, and private health insurers.
In other words, the government is exploring ways to let private health insurers start controlling patient care, eventually building a system akin to the "health management organisations" that dominate the ruinously expensive US health system.
In a speech in October last year, Health Minister Sussan Ley admitted this.
"I have tasked our Primary Health Care Advisory Group with investigating new and innovative funding models to deliver much-more localised and personalised care for patients," Ley said. It's not hard to envisage what these "new and innovative funding models" might be: more involvement from private health companies.
The government has also outsourced two national cancer screening registries to none other than Telstra. The Australian Healthcare and Hospitals Association's Alison Verhoeven points out that Telstra has "no experience in collecting and managing such an extensive array of national health data."
The biggest creeping privatisation is the Medicare rebate freeze. This measure, announced in the 2016 budget, freezes Medicare payments to GPs out to 2020, eroding their income from bulk-billing over time. Outgoing AMA President Brian Owler called the freeze a "co-payment by stealth." It seems likely that over time the freeze will lead to more GPs refusing to bulk bill.
This is also a form of privatisation, because it moves GPs and the patients who formerly consulted them out of Medicare, and into the private provision of primary health care.
Meanwhile, the Coalition continues to support generous public subsidies for private health insurers, which now amount to $11 billion a year. As New Matilda's Ian McAuley argues today, "Shorten is absolutely right in warning that Medicare as we know it is at risk if the Coalition is re-elected."
The ALP launch and Turnbull's backflip on Medicare have produced a good couple of days for the opposition. Polls show health is a major issue at this election. As Labor ramps the pressure, there will be some increasingly nervous moments at Tony Nutt's Liberal HQ.
HOUSE AD – NEW MATILDA NEEDS YOUR HELP. OUR LATEST FUNDRAISER ON POZIBLE IS HERE. HELP US PAY OUR HUGE LEGAL BILLS AND KEEP INDEPENDENT MEDIA ALIVE!

Donate To New Matilda
New Matilda is a small, independent media outlet. We survive through reader contributions, and never losing a lawsuit. If you got something from this article, giving something back helps us to continue speaking truth to power. Every little bit counts.