At the Great South Coast Medicare Local, they're winding up.
Funded by the federal government to coordinate and support primary health care in Victoria's west, the agency is barely a year old. But it's destined for organisational oblivion, as the federal government turns off the funding at the end of this month.
Staff are being laid off. Leases are being broken, contracts paid off and subcontractors let go.
Great South Coast's CEO Glenda Stanislaw says that all her staff have been given notice to end their employment "as of the end of June." Inevitably, services are threatened. "Of course, the aim is to have service continuity," Stanislaw wrote to New Matilda in an email. "However the uncertainty that has existed for the past several months has affected both provider and consumer confidence."
All over Australia, a large and complex system of primary health organisations is being shut down, despite the fact that its replacement system is nowhere near up and running.
The result is chaos and confusion in Australia primary health system, with hundreds of health workers laid off, clinical services at risk and $112 million of taxpayers money wasted already.
Welcome to the brave new world of Primary Health Networks, or PHNs.
Primary health: a political battleground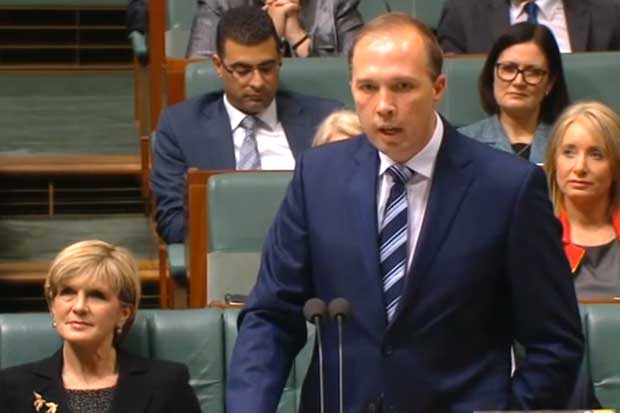 Primary Health Networks are the outcome of policy machinations kicked off by former Health Minister Peter Dutton.
Along with GP co-payments and $50 billion in cuts to hospitals funding to the states and territories, the new primary health organisations are another legacy of the man voted Australia's worst health minister in a generation.
Primary Health Networks are replacing an existing primary health network: the 61 Medicare Locals established by the previous government.
Medicare Locals were a Labor reform introduced under Julia Gillard and Nicola Roxon. The idea was to better connect the various loose ends of primary care in this country, from GPs and local hospitals to allied health and various specialties.
As the University of New South Wales' Gawaine Powell Davies explained back in 2011, Medicare Locals were intended to be "the primary health care flagship of the national health reforms." Their job was to "plan and coordinate improvements in primary health care for a designated population", including things like after hours GP services, mental health, addiction, indigenous health and chronic disease care.
But in Australia's fragmented and politically fraught health industry, Medicare Locals made few friends.
Health consumers found their name confusing (they actually have nothing to do with Medicare itself, a common misperception that led some Medicare Local offices to place notices on their doors).
Additionally, the inevitable teething issues associated with a new program allowed the perception to take hold that they were merely back-office bureaucracies, not front-line services (in fact, they did deliver services). Each Medicare Local seemed to chart its own course, with little policy guidance about what their specific roles.
Most critically, industry insiders say the Medicare Locals were associated with the abolition of the old Divisions of General Practice.
The Divisions were venerable programs dating back decades, much loved by GPs for their support activities. In contrast, some of the new Medicare Locals that replaced the old Divisions were ambivalent or even hostile to general practitioners and their clinical issues. This neglect drove doctors' disillusion with the new system.
A broken promise
Under Tony Abbott, the Coalition promised to abolish Medicare Locals. But Abbott backflipped just before the 2013 election, promising to keep them.
Soon after the election, health minister Peter Dutton backflipped again. Just six weeks after the 2013 election, a hastily convened review was established. It was led by Professor John Horvath, a former Chief Medical Officer of Australia under the Howard and Rudd governments.
It was a broken promise: the Prime Minister had committed not to abolish any Medicare Locals at all. But amidst the welter of broken promises in late 2013, few in the wider community noticed.
Horvath's review of the Medicare Locals found that "while there are a few high performing Medicare Locals, a great many are not fulfilling their intended role."
Horvath described a motley collection of agencies. Medicare Locals were patchy in quality, and their role and function was fuzzy, he found. "I found lack of clarity in what many Medicare Locals are trying to achieve, with considerable variability in both the scope and delivery of activities," he wrote.
The former Chief Doctor laid the blame squarely on the disempowerment of general practitioners. In frank terms, Horvath wrote that "the role of general practice is paramount."
He recommended "a new system of regional primary health organisations to reduce fragmentation of services and improve integration between health professionals." It would be "a fundamental restructure" with a new set of quasi-government health agencies established, "selected through contestable processes." The new orgs would have "contracts with the Department of Health that contain clear performance expectations."
A flawed review

Industry participants that New Matilda has spoken with are highly critical of the Horvath Review. Notably, some industry sources say the Horvath Review did not take truly open submissions, and that not all Medicare Locals were evaluated properly.
The Review's 270 submissions have not been published, nor have the results of its audit of a hand-picked selection of six of the 61 Medicare Locals.
According to one Medicare Local CEO, the Horvath Review did not take submissions from the majority of the 61 Medicare Locals. "The review only looked at a very limited sample of the Medicare Locals and very narrowly within the broad scope of what Medicare Locals do," Glenda Stanislaw told New Matilda in email interview.
"I think that anyone who reads the Horvath review would quickly realise that the review lacked robust evidence for its conclusions," Stanislaw wrote. "It appeared to be much more of an ideologically driven document than one based on empirical evidence."
A Senate Select Inquiry backs up these assertions. The First Interim Report of the Labor and Greens-led Senate Select Committee on Health recorded at least two other Medicare Locals in Western Australia that were not consulted by the Horvath Review: Goldfields-Midwest
and Perth South Coast.
The Select Committee's Interim Report openly questioned the methodology of the Horvath Review.
"The committee has been able to obtain very little information about the process and methodology used to conduct the Review," it concluded. "With limited information available publicly, and no detailed discussion of methodology in the Review report, it is difficult to understand the Review's recommendations."
There is no doubt, however, that the Horvath Review did receive some external policy submissions. The Australian Health Care Reform Alliance, Consumers Health Forum, and, perhaps most pointedly, the Australian Medical Association all made submissions to the review.
The eventual findings of the Horvath Review bore an uncanny resemblance to the AMA's position, including getting rid of the name "Medicare Locals" and making sure there was "a principal role for GPs."
One crucial document central to the Horvath Review has only emerged through a freedom of information request. The National Evaluation of Medicare Locals, conducted by Ernst and Young, is not listed on the Horvath review's web page and is only available via the Health Department's FOI disclosure log.
It makes for intriguing reading.
The Ernst and Young evaluation report found that "it is too early to be reporting outcomes for most Medicare Local activities." It also observed that "Medicare Locals have made good progress towards establishing effective organisations with local partnerships and networks, although many are still developing the capacity and skilled staff for their very varied roles."
In contrast to the criticisms made by doctors, the Ernst and Young report found that "most Medicare Locals appear to have maintained engagement with general practice."
These points appear to have been all but ignored by Professor Horvath in his final report.
A fundamental restructure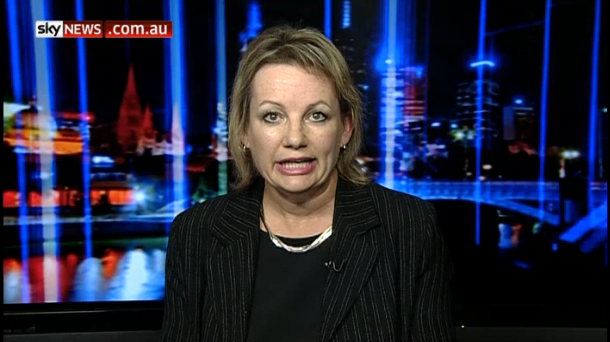 The Abbott government acted swiftly on the Horvath Review's findings. Joe Hockey's horror 2014 budget also included details of the axing of the Medicare Locals. Someone even took the time to leak the findings of the Horvath Review to the News Corporation tabloids.
The Medicare Locals were to be closed. But there was no immediate follow up. Distracted by disastrous political impact of the GP co-payment, Dutton put primary health on the backburner.
The government didn't pull the trigger on Primary Health Networks until October 2014. Timelines shortened further as invitations to apply were not released until November. The applications closed in January, and it was not until April this year that new Health Minister Sussan Ley announced the winners.
With funding ending on June 30, the successful applicants were given just weeks to reorganise the existing industry structure, from 61 Medicare Locals to 31 Primary Health Networks.
Not only would 61 existing agencies be dismantled, 31 brand new organisations would need to be created from scratch. New boards would need to be found, new CEOs appointed and new proposals written for ambitious primary health frameworks.
And it would all have to be done as the sector was winding up many of the unsuccessful Medicare Locals: laying off staff, winding up contracts, and breaking leases.
Ironically, the new PHNs will still be tasked with doing much the same things as Medicare Locals. As health lawyer Michael Gorton pointed out last year, the aim of Primary Health Networks is essentially the same one as their predecessors: "improving patient outcomes in their geographical area by ensuring that services across the primary, community and specialist sectors align and work together in patients' interests."
The winners
The PHNs winning the tender process were told of their success in April this year. 28 PHNs were successful, but the Health Department could not even appoint three PHN contracts, because it did not believe the applications were good enough.
In a mockery of the supposed "contestability" of the tender process, the majority of the winning tenders were rebadged Medicare Locals. In three cases, the ACT, Tasmania and Northern Territory Medicare Locals will simply change their names to PHNs.
Despite this, the Medicare Locals collectively spent millions of dollars between them tendering for the new contract and engaging special consultants to assist with their bids. As one commentator wrote on a doctors' website in May, "if the PHNs are just a reconfiguration of Medicare Locals, this has just been a highly expensive ideological exercise."
But even with the winners announced, the PHN process was far from finished. Deadlines dragged again, as successful tenderers were then forced to wait further weeks as the Commonwealth prepared contracts.
When the contracts arrived, there was widespread consternation. They contained a punitive gag clause that prevented PHNs from speaking with the media or issuing media releases without prior approval from the Health Minister. After considerable pushback from the sector, the gag clause was eventually removed.
The contracts for the PHNs revealed the hollow nature of the primary health restructure. The new model looks rather similar to the old one, just with bigger primary health entities. Perhaps the only difference is that the new model better safeguards the vested interest of general practitioners.

Chaos and confusion
It doesn't take an economics degree to see that a breakneck restructure such as this imposes significant shocks on a sector.
The Primary Health Networks are meant to start on July 1. They are not remotely ready.
At Senate Estimates on June 1, we found that only 11 PHN contracts had been signed. New Matilda understands PHN contracts were still being signed in Canberra in the middle of last week. According to the Department of Health, "as at 12 June 2015, 27 of 31 funding agreements for Primary Health Networks have been signed."
In other words, with just a fortnight to go, not all the contracts between the Department of Health and the PHNs have been signed. Those PHNs that do exist are embryonic, with boards and a CEO, but no staff, offices or money.
The chaotic transition has already caused significant damage in Australia's primary health sector.
As long ago as October 2014, the Greens' Richard Di Natale was writing about the risks of job losses driven by uncertainty over the rapid transition. In November 2014, lawyer Michael Gorton was warning Medicare Local boards of their legal risk of trading while insolvent.
By April, the looming funding cliff was pushing some Medicare Locals to start winding up services. Labor's shadow Health spokesperson Catherine King warned of job losses in regional Victoria. On May 15, Hunter Medicare Local announced it has "no option but to begin wind up plans for the closure of the GP Access After Hours service".
As the Medicare Locals wind up, wholesale job shedding is underway.
New Matilda has spoken to at least two Medicare Local CEOs, who did not wish to be named, but confirmed that redundancies are being handed out across the Medicare Locals. Industry sources tell New Matilda that job losses across the country could range from many hundreds to the "low thousands." The lay offs affect all states.
Health policy expert Stephen Duckett told New Matilda that the transition has been a mess.
"Less than three weeks out from transition day there is still considerable uncertainty in the sector," Duckett, the Health Program Director at the Grattan Institute, wrote in an email last week. "Most of the new Networks haven't signed contracts with the Department of Health, so money is not flowing from the department to them yet."
"A number of Medicare Locals have elected to wind up, as they essentially have no alternative income source when they lose their Department contract and they risk trading while insolvent," Duckett added. "In those circumstances, there is no Plan B."
Curtin University public health expert Suzanne Robinson told New Matilda that the fragmentation of primary health in Australia means that PHNs will inevitably make unpopular decisions, just as Medicare Locals did. "One of the roles of PHNs is to focus on integrating the health system," she wrote to us in email. "This means that tough decisions and choices will need to made by PHNs."
The new PHNs are covering much bigger territories than their predecessors. One in Western Australia is covering everything except the metropolitan area of Perth. But their funding does not appear to take such expansion into account.
Industry sources that New Matilda has spoken to say that dollar figures for the much bigger PHNs are the same in nominal terms as their previous budgets at the smaller Medicare Locals. As a result, services will likely be cut, as health dollars have to stretch further.
However, a spokesperson for the Department of Health told New Matilda that "there is no reduction in funding."
The Networks and the damage done
This month, Senate Estimates revealed the total cost to the Commonwealth of the transition to PHNs: $112 million and counting.
As Curtin University's Suzanne Robinson points out, "contracting and procuring of Medicare Locals [and]then PHN has been a costly exercise – reform of this nature produces its own inefficiencies and directs money away from frontline services."
The Department of Health maintains that the $112 million figure "is the current estimate of the maximum total reasonable costs associated with the wind-up of the Medicare Local Programme" and that the eventual cost is expected to be lower.
Whatever the final figure, it is uncontested that it is wasted funding: money that will not go to the frontline services so beloved by the Abbott government. The same Senate Estimates hearing was also told the Health Department refuses to make any predictions about job losses because, as Health Department Assistant Secretary Mark Booth told the Senate, "it is not possible to do anything yet because it really needs the transition to take place".
New Matilda contacted the Department of Health for comment. A spokesperson for the Department told us that "all relevant parties have been working closely together to achieve an orderly transition."
"The Department of Health met with PHN Chairs and CEOs for the inaugural PHN meeting on 10 and 11 June 2015. Attendees were addressed by Minister Ley to ensure clarity of purpose," the spokesperson continued. "In addition, it enabled PHNs to network and establish ongoing working relationships."
"Service continuity is a priority in the establishment of PHNs and the Department is working with Medicare Locals and PHNs to minimise disruption to services and patient care."
When pressed for an estimate of job losses at Medicare Locals, the Department of Health told New Matilda that "individual employment decisions are subject to the transition process between Medicare Locals and Primary Health Networks, which is currently underway."
Industry leaders are left to lament. The deckchairs have been reshuffled, but at the cost of hundreds of jobs, and more than a hundred million dollars. At the end of it all, Australia will have an essentially identical policy with a new name, but an equally uncertain future.
"It is unfortunate that the transition hasn't been managed in closer partnership between the sector and government," Glenda Stansilaw told us last week. "As usually happens, haste makes for more mistakes."
This is Part II of Ben Eltham's Look At The Coalition Government's Healthcare Changes. You Can Read Part I, On The Government's Healthcare 'Slush Fund', Here.
Donate To New Matilda
New Matilda is a small, independent media outlet. We survive through reader contributions, and never losing a lawsuit. If you got something from this article, giving something back helps us to continue speaking truth to power. Every little bit counts.