Buckle down folks, there's a fresh race controversy brewing. That's good news if you're trying to whip-up interest in the annual paint-drying festival that is The Logies, and bad news if you're averse to a little tabloid-style dog whistling.
With Waleed Aly and Lee Lin Chin nominated for the Gold Logie, Australia can once again engage in it's favourite national pastime – 'is the openly racial abuse of this famous non-white Australian racist or not'. Here's why, much like the booing of Adam Goodes, there's every reason to think it is.
1. White People Are Having A Sook About Anti-White Discrimination
Don't think this is about race? Well why don't we go to our default experts – some Very White TV People.
Quizzed as to why his co-host Lisa Wilkinson didn't get a nod for the award, Karl Stefanovic professed a simple explanation.
"Lisa's too white," the man most famous for once being drunk at work told radio host Ben Fordham.
"I got a spray tan and everything and still didn't make it," Wilkinson chimed.
In the charming banter around those comments, Stefanovic also joked that despite being white 'on the outside', he was "dark on the inside". Fordham hailed him a trailblazer.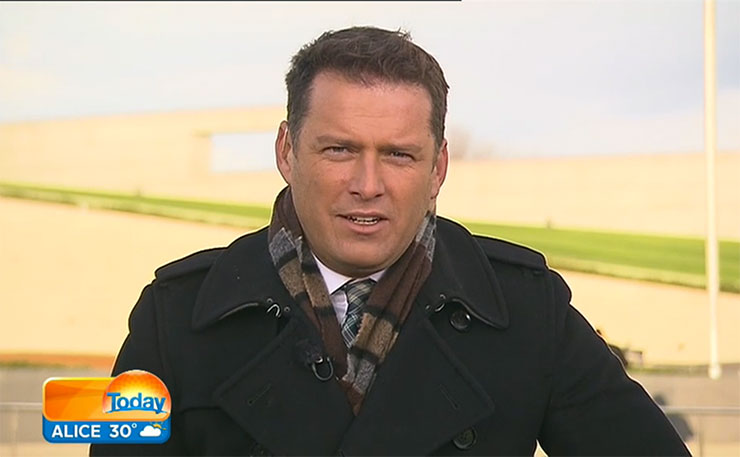 Channel Nine subsequently denied Wilkinson's comments were about race. There is absolutely no reason to believe them.
Stefanovic has hit on what will be a rich seam of complaint in regards to Lee Lin Chin and Waleed Aly – a line of argument pushed by Andrew Bolt and Pauline Hanson to smear black Australians – the idea that thanks to anti-racism campaigns white people are now the real victims of discrimination.
2. The People Pissed Off By This Make No Sense At All
Keeping sources protected is key to journalism – just look at the impact the Panama Papers are having, based on a massive leak from an unnamed source.
Embracing the spirit of investigative journalism, Sydney tabloid The Daily Telegraph has been leading the charge against Aly's nomination, letting unnamed "TV Insiders" attack him and Lee Lin Chin. Thankfully, the hard-working hacks at the News Corp publication were able to grant anonymity to these regular Edward Snowdens.
So why did the valiant whistleblowers single out the two non-white nominees for criticism? Apparently because Aly and Lee Lin Chin's programs don't have the highest ratings. "The thing with the Logies these days is it's nothing to do with how popular the show is but how well you run an online campaign or how much traction a show has on social media," one complained.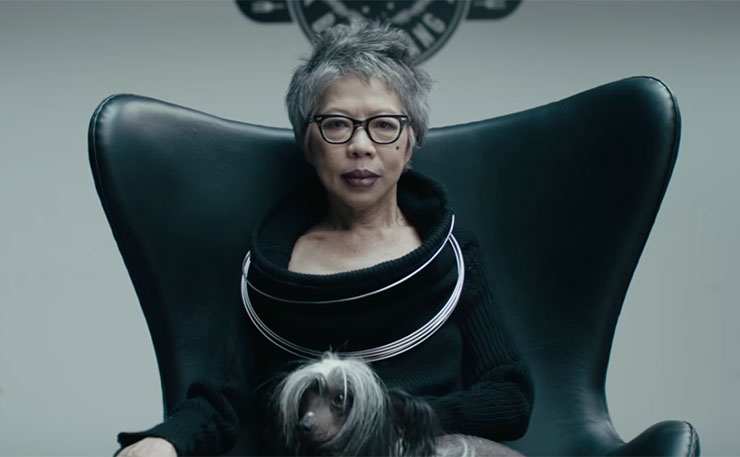 Ok, got it, nothing to do with race or religion.
The problem is, the next day the Tele's opinion portal Rendez View published a piece titled 'Six reasons why Waleed Aly should not win Gold'.
Reason number six? "He's not on social media."
To recap, Aly's popularity is too reliant on social media metrics, so he is not deserving of the award, and he also does not personally embrace social media enough, so he is not deserving of the award. Damned if you do, damned if you don't, damned either way if you happen to be brown.
Both the anonymously sourced claims in the first Tele story and the Rendez View follow-up also argue Aly editorialises too much. That's of course true in some ways, and Aly has become a viral hit thanks to his ability to editorialise freely. But – and it's incredible to have to type this sentence – The Logies is not the Pulitzers or even the Walkleys. It's not about reporting, it's about personality. This is a popularity contest, not so subtly hinted at by the title of the ward itself: The Gold Logie Award for Most Popular Personality On TV.
Any contest in which our old friend Karl Stefanovic has walked away with the prize on more occasions than Kate McClymont is unlikely to rely too heavily on principles of journalistic integrity.
Update: It's now unclear whether the Rendez View piece was a legitimate op-ed or a satirical jab, a distinction The Telegraph makes difficult at the best of times.
3. Read The Comments
With everything not quite adding up, you get the feeling something else is lurking beneath the surface, just below the text, implied but unsaid.
If we literally scroll down below the text of the Telegraph's articles we see what that is.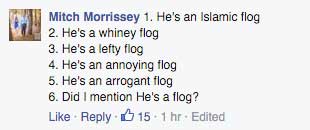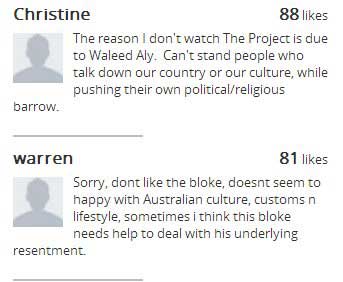 Some also took issue with Aly's political stance, but for many the problem was clear: he's just a bit too Muslim.
4. Aly's White Co-Host Had No Trouble When She Won The Award
In 2015, Aly's co-host Carrie Bickmore won the Gold Logie. The non-Muslim host of the exact same show wins and no outcry. The Muslim co-host gets a nomination and the anonymous 'TV Insiders' come out.
The Logies are dumb but if the first time you point that out is when a brown guy is nominated you're a racist. In the bin.

— Osman Faruqi (@oz_f) April 5, 2016
5. The Logies' White History
The above is less surprising when you consider that handing the Gold Logie to a non-white personality would be a massive break from history. Recent winners include Scott Cam, Asher Keddie, Ray Meagher, Kate Ritchie, Rove McManus and, of course, Karl Stefanovic. Not many Muhammads or Nguyens in there.
6. The Fact We Are Talking About This Award Proves Something Is Up
If there's one winner from this controversy, it's the promoters of the Logies. The product they are flogging – a room full of Australian TV 'personalities' congratulating each other over free booze while the rest of us continue to torrent new episodes of House of Cards in our bedrooms oblivious – has about as much entertainment value as watching a fresh coat of dulux dry. But now their pals at the Telegraph have done them a huge favour, tagging the dull mural with a giant spray-painted message that says 'fuck off, the entertainment industry is full'. Without the racy racial overcoat, we wouldn't be talking about this long-moribund festival of paint drying at all.
it's a sad day when the logies aren't treated with the respect they deserve, namely that of a hastily organised year six disco night — eleanor robertson (@marrowing) April 5, 2016

Donate To New Matilda
New Matilda is a small, independent media outlet. We survive through reader contributions, and never losing a lawsuit. If you got something from this article, giving something back helps us to continue speaking truth to power. Every little bit counts.