UPDATE: The University of Sydney has released a statement justifying the decision to cancel the booking for the talk but reversing the initial decision. It reads:
In the course of a regular screening process, campus security was alerted to the fact that Mr Abunimah did not yet have a valid visa. As a result, the event was cancelled.
As Mr Abunimah now has a valid visa, the event can proceed as planned.
The University is an institution deeply committed to free speech and open debate, and we welcome all those on campus who wish to engage in public discourse.
Just two days after a prominent Palestinian-American journalist was finally granted a visa from the Australian Government after lengthy and unexplained delays, the University of Sydney has cancelled one of the public events he was to speak at, also without explanation.
Earlier this week, New Matilda reported curious delays within the Department of Immigration over a visa application by Ali Abunimah, the editor and one of the founders of The Electronic Intifada, an international news website which chronicles the oppression of the Palestinian people.
Abunimah was invited to speak at the annual Marxism Conference in Melbourne over Easter, but was only granted a visa by the Turnbull Government days before he was scheduled to fly out of the US, after having several visa applications denied.
Abunimah leaves the US in less than 24 hours, and will be in Australia for two weeks. He has numerous speaking engagements scheduled, and one of those was to have been at the University of Sydney, on Monday evening.
Overnight, the University of Sydney summarily cancelled the event.
An invoice for the event had already been paid, and the university's venues management team confirmed the booking, but required a final 'Event Application' form to be completed. In correspondence seen by New Matilda, organisers were told a reason would be provided if the event was rejected at this final stage.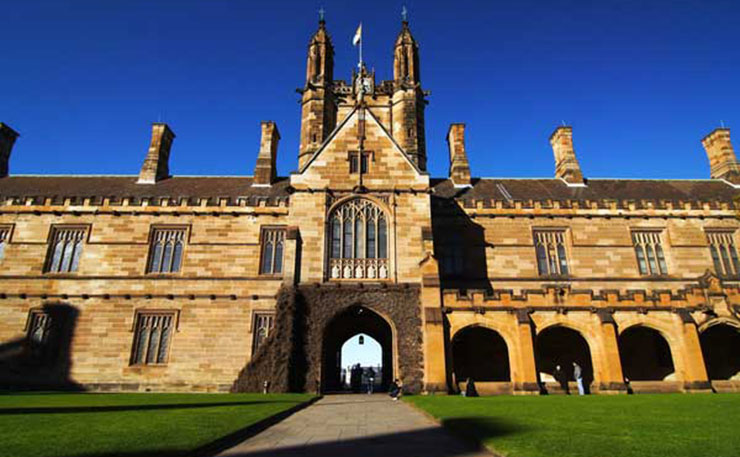 "Thanks for sending this through. Everything should be fine. I'll let you know the outcome of it," they were told by a University Venues staffer.
The event was advertised widely, including by the University of Sydney's Student Union.
Late yesterday, organisers were sent a brief letter advising that "the University" had not approved the event. They were offered a refund but no explanation was provided for the cancellation, which came almost a full month after the initial booking request was made.
For his part, Abunimah said the cancellation was not really unexpected.
"I wish I could say it was surprising but we've seen this kind of censorship all over the world. I can get on an aeroplane and fly in any direction on this globe, and I find the same situation," Abunimah told New Matilda in a Skype interview from his home in Chicago this morning.
"The irony of this as a journalist at The Electronic Intifada is that a lot of what we do is cover censorship of people speaking about Palestine, whether it's students or professors or the efforts to suppress the Boycott Divestment And Sanctions movement in the United Kingdom, France or the United States.
"So you're reporting on it, and living through it at the same time.
"It's an indication of how pervasive this censorship is when it comes to the question of Palestine, or what some people have called the 'Palestine exception to free speech'."
Abunimah acknowledged he was far from the first person to encounter trouble speaking about Israel at events in Western countries.
"It's happened to a lot of people before. If you look at the front page of The Electronic Intifada today, the story that is reported by my colleague Asa Winstanley, is on Southampton University in the United Kingdom cancelling a conference about Israel for the second year in a row because of complaints it would be critical of Israel," he said.
"Civil rights organisations in the United States, including Palestine Legal and the Centre for Constitutional Rights, have documented hundreds of cases in the past year of students or educators or others being punished or suffering consequences because of free speech related to Palestine.
"So it's not just me – it's happening everywhere."
Sydney Univ. has forced the cancelation of my lecture on Monday. No free speech on Palestine in Australia? https://t.co/sQkP193AWa

— Ali Abunimah (@AliAbunimah) March 17, 2016
Abunimah has spoken at the University of Sydney before, in 2008, without incident. He was scathing of the decision to cancel the event without explanation.
"It's interesting to learn the power, unaccountable, that administrators have in relation to what can and can't be said at Sydney University.
"If this was at a university in China or Turkey, or any number of other countries, people would say how outrageous it is that administrators can decide who can and can't speak.
"No-one would take seriously a university in a so-called third world country, or a so-called authoritarian county, that carried on this way.
"But apparently the University of Sydney can cancel an event featuring someone coming from halfway around the world at the last minute, without providing any explanation.
"When are people going to wake up to the fact there is a free speech emergency when it comes to the issue of Israel and Palestine. People are being bullied and intimidated from speaking out."
Abunimah was also critical of socially conscious people who stayed silent in the face of the growing assault on free speech around Israel.
"I won't claim to know the context in Australia, but here in the United States we have all the liberal pundits in the media, wringing their hands about what is called political correctness, the atmosphere where people allegedly can't say what they want on campuses for fear of offending people.
"But strangely, those same people are silent when it comes to all of the censorship around Palestine."
The University of Sydney has encountered difficulty dealing with activism around the Israel/Palestine issue in recent years, and has allowed contentious pro-Israeli speakers to present on campus.
In 2015 the University allowed retired British Colonel Richard Kemp to speak on campus, leading to protests from pro-Palestinian students.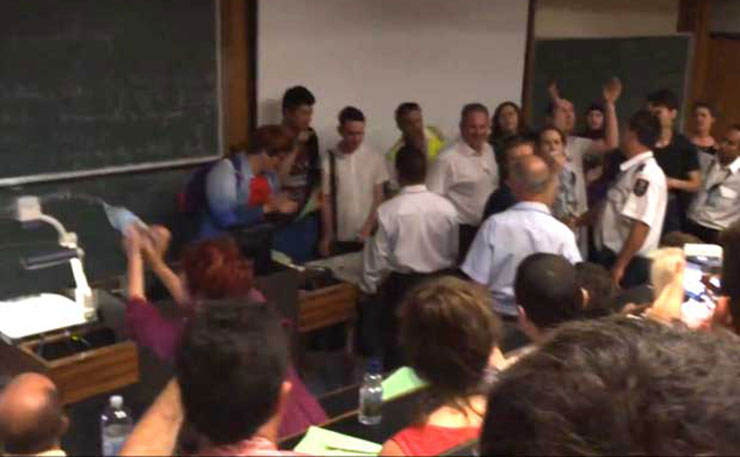 The University subsequently received close to 400 complaints relating to the incident – the vast majority coming from people who were not present at the actual event – and conducted an extensive investigation.
At the time, the NSW Council for Civil Liberties accused the University of threatening free speech by using force on protesters and threatening them with heavy penalties.
In April of the same year, the University cancelled a booking made by the Socialist Equality Party at which the "glorification and militarism of Anzac day" was to be discussed due to threats from far-right groups, the Sydney Morning Herald reported.
Advocacy for the Boycott, Divestment, and Sanctions movement from within the campus has also rubbed management the wrong way.
In 2014, Israeli law centre Shurat HaDin sued University of Sydney academic Jake Lynch after he declined a request by Hebrew University Professor Dan Avnon to provide assistance in securing a University of Sydney Fellowship in late 2012.
In July 2014 that case fell apart.
After intervening in the Kemp protest, Lynch was accused of anti-Semitism by Jewish groups, but a University investigation cleared him of the charges and the Associate Professor, who head's up the University Center for Peace and Conflict Studies, kept his job.
Abunimah responds to Jewish News
This morning, Abunimah also responded to a story published on The Australian Jewish News earlier this week, reporting that he had finally been granted a visa but claiming he promotes "anti-Jewish racism".
"It's outrageous and slanderous, but sadly typical of the tactics of pro-Israel groups in the United States, and apparently also in Australia," he said.
"I should not have to say it, but I've always been very outspoken against all forms racism and bigotry including Islamophobia and anti-Semitism.
"This is a despicable example of people deliberately trying to conflate criticism of Israel with anti-Jewish bigotry. All it does is make it much harder for us to confront real bigotry, because they're muddying the waters.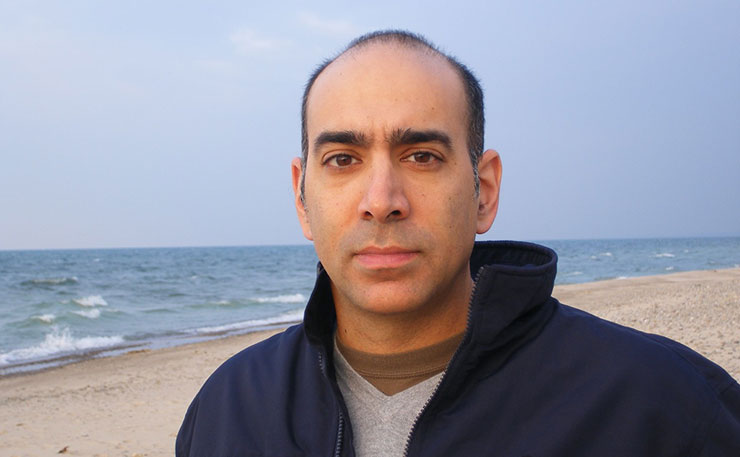 "By saying that I spread anti-Jewish hatred, effectively they're trying to suggest my presence in Australia will somehow be harmful. That's a very serious and reckless accusation. I think it actually feeds bigotry, because it promotes a very ugly and nasty stereotype that Palestinians in particular, Arabs or perhaps Muslims, are anti-Semitic."
Abunimah issued a challenge to his critics to come to one of his events (see below), and confront him publicly.
"Everyone is welcome to come to my talks. And if members of these organisations want to come and challenge me, they can come and do so to my face.
"I'd urge them to bring my writings, bring my books and challenge me in front of a public audience about anything I've said or written, and I'll be very happy to engage with them."
The University of Sydney has been contacted for comment.
Sydney residents can still hear Ali Abunimah speak – an event at the University of NSW is scheduled for 1pm on the same day (Monday). You can find out more details here. Melbourne residents can catch him at the Marxism Conference and also at this event, which also features New Matilda's Michael Brull, occasional contributor Randa Fattah-Abdel, and Crikey's Bernard Keane. Details for the Perth event are here.

Donate To New Matilda
New Matilda is a small, independent media outlet. We survive through reader contributions, and never losing a lawsuit. If you got something from this article, giving something back helps us to continue speaking truth to power. Every little bit counts.