In New Matilda's ongoing series entitled False Balance, Wendy Bacon and Ben Eltham review the story so far, and delve more deeply into the appearance of ABC managing director Mark Scott before a hostile parliamentary committee.
On Tuesday last week, ABC chief executive Mark Scott appeared at Senate Estimates.
It was his last Estimates. Scott is stepping down after nearly a decade in perhaps the highest-profile role in Australian media.
"I sometimes say light-heartedly, the ABC gets a billion dollars a year, I get to have to make three Estimates hearings a year," he said in an interview with Steve Molk last week.
"On a cost per appearance thing you're collecting more than $300 million for each appearance, it's not bad money if you can get it."
Matters weren't quite that light-hearted on Tuesday afternoon, when Scott stonewalled insistent questioning from Labor Senator Sam Dastyari and the Greens' Scott Ludlam about the ABC's handling of its former technology editor, Nick Ross.
Scott spent several hours in the Senate committee room. It began pleasantly enough, with some friendly speeches in praise of his tenure by Liberal Communications Minister Mitch Fifield, and Labor's Stephen Conroy.
Then things got down to brass tacks.
In response to a question from Dastyari, Scott replied, "I am aware of the coverage this has been given in New Matilda, but I do want to speak to the committee on it, so I am grateful for the question."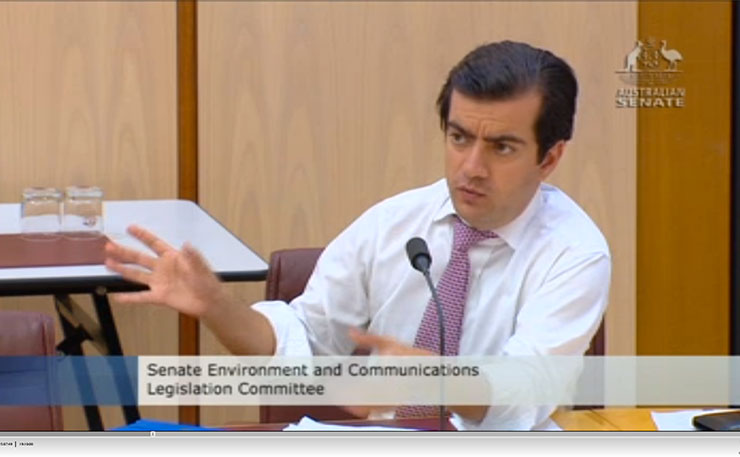 What followed was a fascinating explanation of the ABC's position on Nick Ross and its NBN coverage.
"I want to make it very clear that at no time has the ABC sought to shape editorial decisions or coverage in any attempt to gain favour with politicians or political parties, and nor did it seek to gag Mr Ross," Scott began.
"What we wanted to do was ensure that Mr Ross acted in compliance with the editorial policies as existed at the ABC."
This was something Nick Ross did not do, Scott said. Mentioning the ABC's Media Watch segment featuring Nick Ross, Scott repeated the claim that Ross had become an "advocate", rather than an "analyst".
Scott also reserved heavy criticism for Ross' long article from February 2013, "The vast differences between the NBN and the Coalition's alternative".
It was too long, Scott thought. "Very, very long." In his time at Fairfax, Scott had only ever published features as long as perhaps 8,000 words. "So it is a very long piece."
Perhaps more importantly, Scott also argued that the piece was not referred upwards to senior ABC management.
"The second thing is that, given the nature of the piece, the fact that it was not upwardly referred and that it was not discussed with any of his line managers – as I understand and as I was told, they did not even know it was coming – again is most unusual.…"
This, according to Scott, was a serious matter. "Those two matters that I just raised with you, particularly having posted it without the upward referral, are quite a serious matter editorially."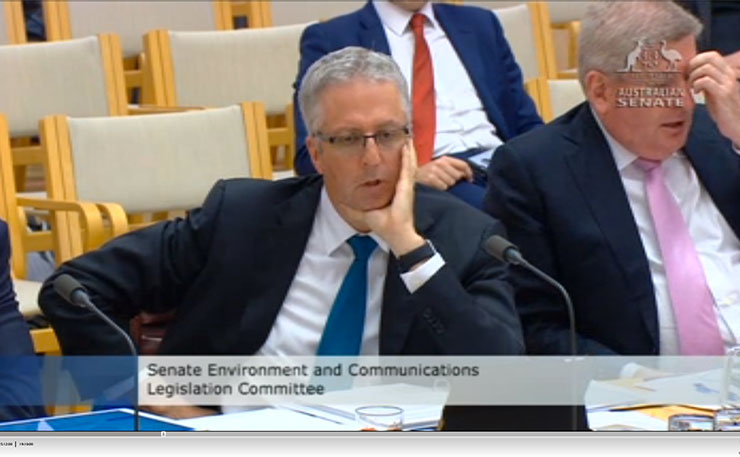 There are a number of important implications to this testimony. Perhaps the most interesting is what Scott left out: that Nick Ross had written 21 articles about the NBN before the 'Vast differences' piece. None had been referred upward. No-one at the ABC had objected.
As Ross told us in a seven-hour interview at New Matilda's offices, it was only after the 'Vast differences' article was attacked by industry newsletter CommsDay and The Australian that the issue of upward escalation was raised.
"All criticism saying 'you failed to upwardly escalate this' is purely based on hindsight," Ross told New Matilda in the interview. "No-one had any problem with it until it (the article) caused a stink way later, when it went viral."
Indeed, Ross said, Bruce Belsham liked the 'Vast differences' article. So did a lot of people. It was meticulously researched over two years. Despite the criticism made of it, it has proved remarkably prescient. The 'multi-technology mix' broadband model favoured by the Coalition has proved to be trouble-prone, technically inferior and expensive – just as Ross predicted.
In Estimates, while Scott argued Ross' article was too long, he also claimed it was incomplete, because it didn't canvass all the "principal, relevant viewpoints." That was why Ross was an "advocate", according to Scott.
What were those other "principal, relevant viewpoints"? Scott provided a list.
"There were issues like the growing debate between the relative costs of the different programs, the delay of the NBN, technical issues around NBN Co's delivery speed to homes, the return of public investment, the economic modelling and the absence of an economic benefits strategy around the NBN."
These are important claims, made by the editor-in-chief of the national broadcaster. They suggest that Ross didn't write about these issues.
But Nick Ross did write about them. In fact, the 'Vast differences' article addresses several of these points directly. For instance, some of the sub-headings of that article are: "The overall cost, the return on investment and the re-sale value"; "Different technologies"; "Different uses and applications"; "The cost of maintenance"; "The management, ownership, governance, competition and monopoly factors".
In other words, some of the things Mark Scott said Nick Ross should have written about were things he had already written about… in the very article that Scott criticised.
Ross had also written scathing articles attacking the internet filtering proposal proposed by Labor communications minister Stephen Conroy, criticising the slow roll-out of the fibre-to-the-premises NBN under Labor, and critiquing the Gillard government's failure to market the NBN effectively.
But there was a second, even more glaring problem with Scott's Estimates testimony. He was talking about the wrong article.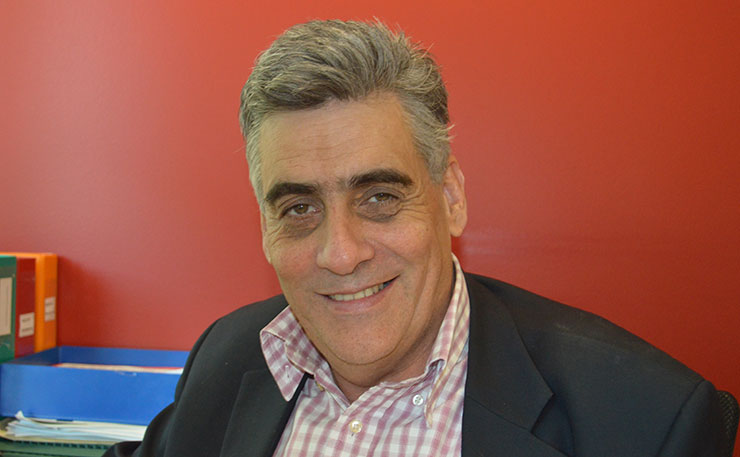 The secret tape published by New Matilda that recorded the meeting between Ross and Belsham wasn't about the 11,000 word 'Vast differences' article. The taped discussion that took place three months later on May 28, 2013 was about a completely different article on the problems of copper wire, and whether or not it was 'fit for purpose' to host a National Broadband Network.
It was in this meeting that Belsham told Ross to write an anti-Labor article as "insurance" against political pressure from "the Turnbull camp."
Having confused the issue and undermined Ross, Scott put on record his respect for Belsham, who he described as an "unfortunate victim of circumstances". Indeed a significant consideration for Scott was that Belsham's "reputation not be hurt". Scott then refused to give further details of the ABC's internal investigation of the Nick Ross affair – to Dastyari's evident chargrin.
Mark Scott's views are not shared by Labor and the Greens. Both parties have asked questions of the ABC and the government in recent days, in an effort to get to the bottom of what happened to Nick Ross and his coverage of the NBN in 2013.
Last week, for instance, Prime Minister Malcolm Turnbull told federal Parliament that he had contacted ABC management in 2013 to convey his displeasure with its then Technology Editor Nick Ross's coverage of the National Broadband Network.
Turnbull made this admission in response to questions from the Shadow Minister for Communications Jason Clare. At the time of private conversations with ABC management, Turnbull was the Shadow Minister for Communication and NBN was a major issue in the run up to the 2013 election.
Clare asked, "Can the Prime Minister advise the House if he or any members of his current or former office have had any contact with ABC management in relation to stories critical of his second-rate NBN?"
Turnbull replied that he had.
"The member's question asks whether I complained about this to the ABC. The answer is that yes I did complain, but I complained publicly. I was very public about it and made this point …"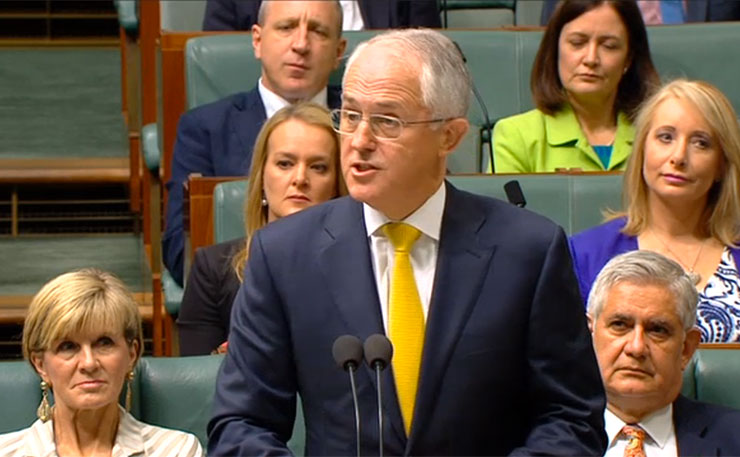 "And privately?" Clare followed up.
"In any of my discussions with the chief executive I have said exactly the same things privately as I have said publicly," Turnbull responded.
In fact, Turnbull added, he had told the ABC exactly how it was failing to cover the NBN.
"The ABC failed in its coverage of the issue because it failed to use its rather extensive international resources to at least go and interview people at British Telecom or Deutsche Telekom or Swisscom and test whether the arguments I was putting as the shadow minister for communications were correct."
The answer in Question Time confirmed that Turnbull had indeed pressured the ABC about its NBN coverage prior to the 2013 election.
Pressure from Turnbull
What form did Turnbull's intervention take? His answers in Parliament dealt with this question obliquely.
The Prime Minster asserted that he said "nothing privately that I have not said publicly." By referring to publicly complaining about the lack of use of international resources, he focused on the issue of "diversity of views" rather than the question of his political intervention.
This is the same tactic as was used by Scott in his testimony.
So to see what Turnbull might have said privately, we need to review his public statements, not all of which are still available. A casual observer of the Parliamentary exchange may not have known that he had gone much further publicly than just raising questions about what international interviews might have been undertaken by the ABC.
In fact, Turnbull made very serious accusations against Ross. In July 2012, he tweeted at Ross that he was a guilty of "relentless NBN propaganda" and that he was "an embarrassment to the ABC."
"Do you really work for the ABC or is it the NBN Co?" Turnbull pointedly asked.
Politicians complaining about journalists is nothing new. Even so, these were substantial accusations to make against a journalist, particularly when made by the shadow minister for Communications, whose portfolio responsibility covers the ABC.
Most would agree that Turnbull's tweets were over the top. They suggest considerable personal animus had built up between the politician and the journalist – animus that was on display seven months later, when Ross questioned Turnbull closely at the industry Kickstart conference in February 2013.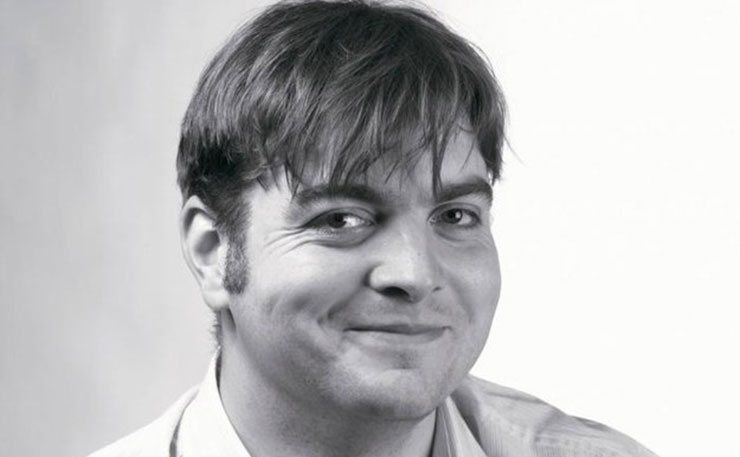 Media Watch later reported that this had led Ross' manager Belsham to have a "little chat" with him. But a close read of the Kickstart transcript reveals nothing more than a robust line of questioning – not dissimilar to the sort of thing we frequently see on 7.30 or Lateline.
As Bruce Belsham pointed out in a written response to Media Watch, Kickstart is intended to be a robust exchange between tech journalists and presenters. Belsham wrote that Turnbull would have "been aware that he was entering a robust arena when he presented." Even so, it was clear from the Kickstart exchange that Ross had made an enemy of Turnbull.
Ross wasn't the only target of Turnbull's attacks on journalists covering the NBN. In August 2012 he complained to the Australian Financial Review that tech journalists were trying to paint him as a "zealot" in favour of fibre-to-the-node.
"They try to paint me as a zealot, when in reality I am so unzealous on technology it is not funny; I am totally agnostic and in favour of whatever works," the AFR quoted him saying.
In November 2012 Turnbull gave a speech where he continued to rail against tech journalists.
"The commentary about the NBN and the issues associated with it is just so unbelievably uninformed," he complained. "There is a sort of cheerleader approach to the NBN which is actively, actively misleading people."
By 2013, the atmosphere in Turnbull's office was extremely hostile to negative reporting on the Coalition's NBN policies. In March, Turnbull spoke to ABC Radio's Jon Faine, where he again complained about Nick Ross and presented the Media Watch program (which had run that week) as a vindication of his position.
"Ross is an unusual fellow in some respects, I mean you saw his performance at that press conference in Queensland where I think he interrupted me 16 times and was pretty rude," he told Faine.
In August 2013 The Guardian reported that Stephen Ellis, a policy advisor working for Turnbull, told technology blogger Steve Jenkin (who shared some of Ross's factual conclusions about the NBN) that he should "get fucked."
"Nobody challenges your numbers because nobody takes your psychotic rantings seriously," Ellis wrote. "Nobody… Given what you write is a delusional fantasy that exists only in your own mind, you can get fucked."
Jenkin reported that he had been seeking information from Ellis on the wholesale costs associated with the Coalition's alternative National Broadband Network.
"Since the NBN stands to be greatly modified under whoever wins, your serial lies and distortions will be exposed in due course," Ellis wrote. "In the meantime do not contact me again. Have a nice life."
Turnbull treated this episode lightly. On Twitter, he assured his followers that he regretted the incident and that "charm remediation has been administered & equanimity restored."
Turnbull spun the bullying of tech journalists as a matter of charmless staffers, rather than a concerted strategy (Ellis later left Turnbull's office, after drug possession and public indecency charges for alleged questionable behaviour at Canberra Airport. Ellis has pleaded not guilty and will go to trial in May this year).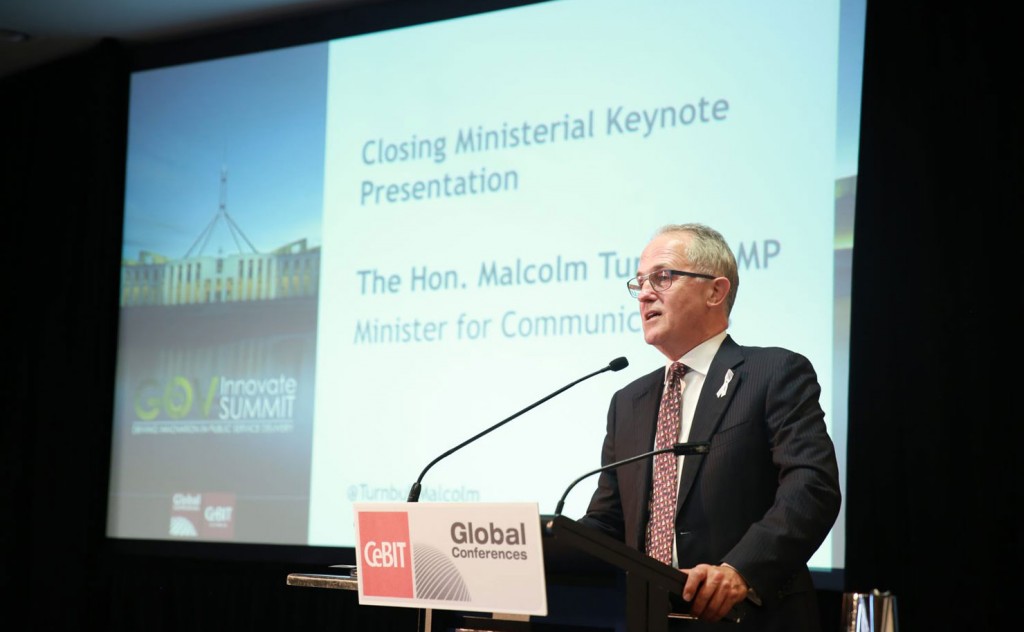 Given what we know about Turnbull's interactions with tech media, we can assume communications between Turnbull and his staff (the 'Turnbull camp' as Belsham referred to them) with ABC management, including Mark Scott, were likely to have been robust.
Scott remembers Turnbull did mention the NBN coverage from 'time to time' but "cannot recall" specific conversations about Nick Ross. We won't know more unless some of the players are subjected to further questioning. This is unlikely unless there is a formal and independent inquiry.
The information in Turnbull's parliamentary responses about his complaints to ABC management is not completely fresh. Journalist Paddy Manning raised the issue briefly in his unauthorised biography of Malcolm Turnbull published late last year. On page 163 of his book Born to Rule, he writes that Turnbull was well aware of Nick Ross' 'Vast differences' article.
"Someone raised it with the ABC's head of current affairs, Bruce Belsham, who had a quiet talk with Ross. Then someone leaked to The Australian that Ross had been disciplined by the ABC. The whole episode wound up on ABC's Media Watch program. Turnbull had pulled off his usual trick, going above the journalist's head, straight to management."
Manning then moves onto the post-September 2013 election era, but his account raises several questions. Did someone in the ABC leak information about disciplinary proceedings to The Australian? If there was a leak, the information was false, as there never was any disciplinary proceedings or formal complaint against Ross. But the article in The Australian suggests that someone inside the ABC wanted to embarrass Ross.
Manning also suggests that Media Watch decided to examine Nick Ross in the context of Turnbull "going above the journalist's head, straight to management." When contacted by New Matilda, Manning declined to comment.
There remains much we don't know about Turnbull's interference. Critically, we still don't know how ABC management responded to his private communications. But unless Belsham is lying (which is unlikely), the secret recording makes it clear that enough had been said to Belsham by those above to suggest that they or he had become very nervous about the political repercussions of Nick Ross's NBN coverage.
As Belsham explained to Ross in the recording, ABC management appeared to have decided that the Coalition would win the 2013 election, and feared the worst for the impact on the ABC.
Given the prevailing opinion polls, this was a rational prediction. But by taking practical steps to try to persuade Ross to change his coverage, Belsham and his superiors were clearly being influenced by political considerations.
Who said what
The crucial missing information is who said what to whom. Who did Turnbull or his staff contact? We know that the CEO was one of them, but who did Mark Scott speak to? Was it Belsham's boss, Kate Torney? Was it the head of editorial policies, Alan Sunderland? Were the corporate communications branch involved, including Mark Millett and Sally Cray, who had previously worked for Turnbull and returned to his staff after the election?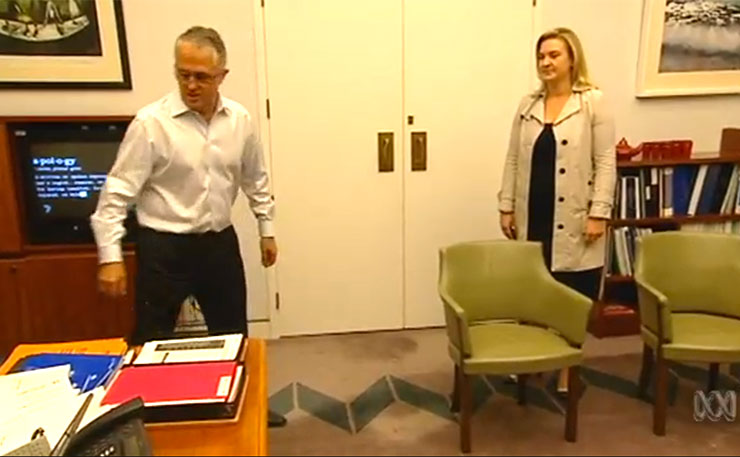 We know from New Matilda's interview with Ross and from ABC internal documents that the ABC told Ross not to respond to queries from The Australian.
The immediate context is important. Ross had published many stories about the NBN but the one that seriously upset Turnbull was Ross's 11,000 word 'Vast differences' analysis. Ross had spent two years researching the piece to reach the conclusion that there were serious flaws in the Coalition's NBN policy, flaws which have proven to be true.
Ross, a technology reporter with a science background, believed he was conforming with ABC Editorial Polices in following the 'weight of the evidence.' ABC Editorial guidelines have moved away from a crude 'equal time' view of balance following much debate about the pitfalls of the 'he said, she said' reporting of climate science.
In 2014, Scott issued a lengthy guidance note providing a nuanced view of 'impartiality'. The view is reflected in a piece that the Director of Editorial Policies, Alan Sunderland, wrote for The Age last year.
Sunderland wrote that 'objective journalism' involves "gathering information without fear or favour, weighing and assessing that information and then reaching a conclusion based on the evidence. It involves a conscious and disciplined process where the evidence is not misrepresented or suppressed if it doesn't suit a preconceived opinion."
None of this nuance is reflected in Scott's attack on Ross' reporting at the Estimates hearing.
The 'Vast differences' article was controversial precisely because it cut through the spin from Turnbull and the Coalition, and attracted attention amongst audiences trying to sort through a maze of competing information about the NBN, in the shadow of a federal election.
Turnbull was particularly annoyed when some of Ross's arguments were taken up by Channel 10's The Project, leading to more rigorous questioning than he encountered in the rest of the mainstream media. There had been almost none of this sort of analysis in the mainstream media (or indeed, elsewhere on the ABC).
As a former journalist himself, and legal counsel in the 1980s for Kerry Packer's media interests, Turnbull understands how the media works. Last year, as Communications Minister, he played a pivotal role in the dismissal of SBS journalist Scott McIntyre, whose tweets about Anzac Day raised the ire of conservative commentators.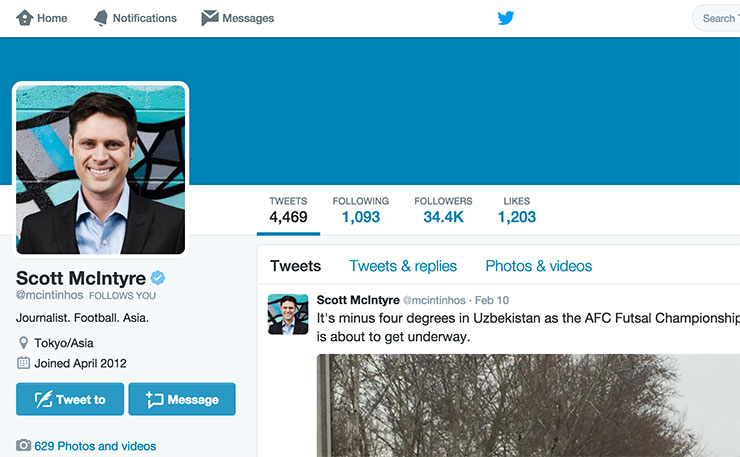 After Turnbull publicly criticised McIntyre on Twitter and rang SBS managing director Michael Ebeid to complain, the sports journalist was sacked the following morning.
An unfair dismissal trial will be held in the Fair Work Commission in April. The pattern of public and private pressure on a public broadcaster looks remarkably similar to the way Turnbull approached the ABC over its NBN coverage.
The vital importance of the ABC
There is broad community support for public broadcasters in Australia, especially the ABC. This support is largely based on an understanding that the ABC has the capacity to provide independent news and current affairs coverage on issues of national importance.
Many consider this coverage to be especially important given that we have one of the most concentrated media markets in the western world.
Rupert Murdoch's News Corporation is still the only mainstream newspaper owner in Hobart, Darwin, Adelaide and Brisbane, and News.com.au is one of the most important online news sites.
Many social scientists are also increasingly concerned about the "echo chamber" effect of news sharing on social media, in which citizens are reinforcing their own biases by sharing like-minded news articles with their friends.
In this situation, the public reliance on the ABC for information about policies is critical.
The NBN was a policy of huge national significance, and not just in terms of the vast amounts of public investment it would require. The policy played a critical role in the decision of independents Tony Windsor and Rob Oakeshott to support Julia Gillard to form a minority government in 2010, and it was clear by autumn 2013 that the NBN was one of the few popular policies on which a struggling Labor government might be able to campaign.
In the lead up to the 2013 election, most mainstream media, especially Newscorp outlets, got on board with attacking Labor's NBN performance. Many voters perceived the NBN issue to be important, but it was also highly technical and complicated. An accurate explanation of the implications of the NBN was needed.
This was an obvious role for a journalist working for the public broadcaster with a specialist background like Nick Ross.
As New Matilda has argued, the ABC's coverage of the NBN since the sidelining of Ross has often been superficial, lacking in context, and soft on the cost blowouts of Turnbull's multi-technology mix.
If Turnbull's intention by attacking Ross was to ensure the ABC toned down its coverage of a critical policy issue, then his strategy was remarkably successful.
Under pressure
It seems clear that as a result of Turnbull's displeasure with Nick Ross' 'Vast differences' article, ABC management believed they were under pressure over NBN coverage. We already know from New Matilda's earlier reports that Ross had been called to several meetings with his boss, the head of News and Current Affairs, Bruce Belsham.
In the May 2013 meeting, Belsham conveyed to Ross his concern that unless Ross wrote something that attacked Labor's NBN plan, he could not allow him to run an article about whether Australia's copper network was suitable for the NBN.
This was far from a trivial issue.
Although seemingly mundane, the choice of technology would determine the future performance of the NBN. The quality of Australia's broadband infrastructure and tens of billions of dollars of government spending hinged on the decision.
Belsham's concern was not about the quality or accuracy of the story itself. In fact, he "liked" it. Instead, Belsham was worried about the political ramifications of publishing another article critical of the Coalition's NBN policy.
As Belsham put it, he was concerned that the "Fourteenth Floor" (a synonym for the ABC's senior management) would be "screaming." If the article was published, Belsham told Ross, "… the Turnbull camp and my superiors are going to come down on me like a tonne of bricks".
Belsham also told Ross Labor would lose the upcoming election, and that Labor's NBN policy was therefore a failure.
In his Estimates testimony, Scott dismissed suggestions that this conversation was anything out of the ordinary.
"I have heard a lot of colourful language in newsrooms," he said. "That is not particularly colourful."
Throughout his Estimates appearance, Scott insisted that Belsham was merely instructing Ross to report "a range of views":
"What Mr Belsham was seeking to do was to ensure that Mr Ross complied with the editorial policies which are about canvassing the range of viewpoints and perspectives. Mr Ross himself had a view, but it was not the responsibility of Mr Ross to simply tell his view; it was to report the range of views, and that is what Mr Belsham was encouraging him to do."
Scott was saying, in essence, that this sort of thing happens all the time. But if that is true – and sources inside the ABC tell New Matilda that such conversations between journalists and managers are indeed common – then what does that tell us about the ABC's independence?
The latest version of the ABC's editorial policies (as well as the version in place in 2013 when Ross was covering the NBN) states clearly that the first guiding principle for the public broadcaster is "independence, integrity and responsibility."
The trust and respect of the ABC depends on the ABC's editors and journalists collectively and individually upholding this creed.
Final responsibility rests ultimately with the Managing Director.
Right near the top comes this instruction: "Ensure that editorial decisions are not improperly influenced by political, sectional, commercial or personal interests."
On any reasonable reading of the ABC's editorial policies, what went on in the meeting between Nick Ross and Bruce Belsham in March 2013 was a clear breach of this section.
Belsham told Ross he was under pressure from the ABC's management and "the Turnbull camp", and instructed Ross to write an anti-ALP article. As the tape reveals, Belsham made an editorial decision influenced by political interests. He explained it to Ross in precisely those terms.
The next directive in the editorial standards is to ensure "accuracy." Ross placed a high value on the factual basis of his reports. No journalist is perfect, but the ABC, including Belsham, appear to have had no complaints about the accuracy of Nick Ross' NBN coverage.
In fact, Belsham defended Ross to Media Watch and wrote an extensive defence of his journalism.
"I am comfortable that Mr Ross's conclusions are evidence-based and that he is knowledgeable about the NBN," Belsham explained to Media Watch.
The problem of advocacy
Media Watch's criticism of Ross, echoed by Scott in Estimates, was not that he was inaccurate. It was that he had crossed the line from analysis to advocacy.
To make that assessment, Media Watch relied on a 2011 Guidance Note, which carefully outlines what differentiates "analysis" from "advocacy". In particular, the Guidance Note explains that analysis should have the following characteristics:
Typically, 'analysis' –
carries the name of the author
is made by a person with professional expertise or specialist knowledge about the subject matter being analysed
is grounded in reporting work, usually done by the person making the analysis
refers to the information on which it is based
is based on information that can be verified
is not purely speculative or based only on faith or belief
is not partisan or ideological
will often discuss options and their pros and cons
refrains from public advocacy
aims to inform and explain more than to rouse or persuade
does not prescribe what should be done nor urge what the audience should conclude.
Media Watch host Jonathan Holmes gave Ross a tick on nearly all counts of the Guidance Note, noting that he was not party political. He then used a quote from a 2012 story The Great NBN Fail to illustrate that Ross was an advocate: "If the public knew the truth about the NBN, and believed that the Coalition wanted to destroy it, then Labor would have an unassailable lead in the polls right now… I'm deadly serious."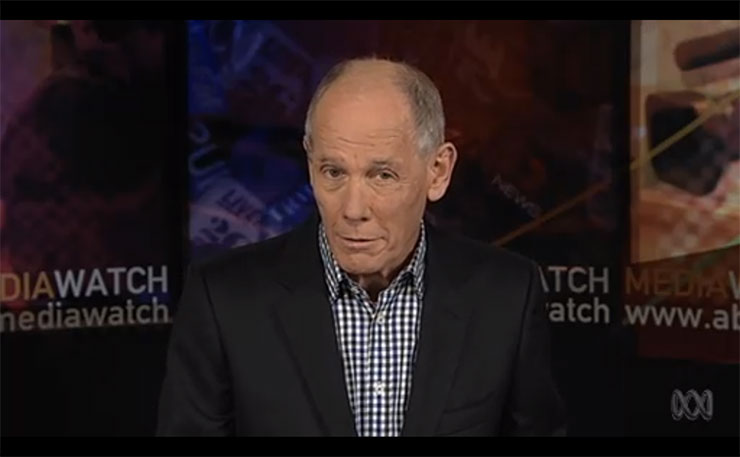 But Media Watch left out this last part of the quote: "However, if the public and the Coalition knew all the facts, then the Coalition could not, in good conscience, oppose it."
The story was critical of both the Coalition and Labor, although for different reasons.
Nevertheless Ross is a passionate believer in the power of factual information to persuade. He believed, perhaps naively, that anyone who understood the facts about the NBN would support the policy. According to the 2014 directive, journalists can on the basis of factual analysis support a policy.
Ross did advocate for a fibre-to-the-premises NBN policy. However if this is the test for advocacy, much of what the ABC broadcasts and publishes daily fails it too.
The ABC is constantly reporting on policies in a way that amounts to "public advocacy" and that urges "what the audience should conclude."
Let's take an example from September 2015, from one of the ABC's most high-profile journalists, Chris Uhlmann.
In the wake of Tony Abbott's replacement as Prime Minister, Uhlmann penned an analysis piece discussing his downfall.
In that article, he defended the Abbott government's tough border security policies.
Stopping the boats was much more than a slogan.
This country welcomes 190,000 immigrants a year, easily one of the highest per capita intakes anywhere on Earth.
They are drawn from every race and creed and 13,000 are refugees.
To peacefully assimilate so many, it is essential that the host population has confidence in the system.
When people believe the Government has lost control of the immigration intake, that rattles the foundations of the entire Australian post-war project.
When the borders are secure, and the intake orderly, it is much easier to make the case for mass migration and make the space for acts of generosity, like welcoming 12,000 more refugees.
Here we had a senior ABC journalist arguing that the Abbott government's tough policies of towing back boats, offshore detention and obsessive secrecy were "essential" for Australians to have confidence in our immigration system.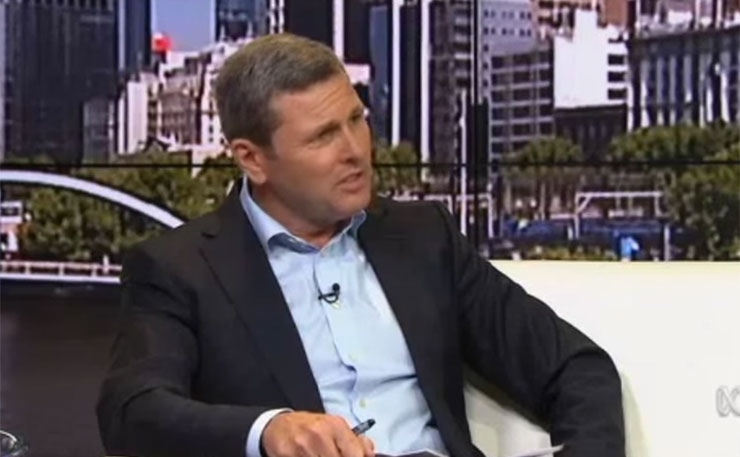 Uhlmann told his readers that strong borders are required to safeguard public confidence in "the entire Australian post-war project." This was advocacy, as surely as anything written by Nick Ross. Arguably, it was supported by far less factual analysis.
Flagship current affairs program Four Corners does advocacy all the time. In September last year, it ran an episode by health reporter Norman Swan attacking over-diagnosis and waste in the health system. In March 2015 it aired an episode highly critical of pay-day lenders and loan sharks. In 2013, it ran an episode that was passionately in favour of liquor licensing reform to reduce alcohol-fuelled violence.
Each of these episodes advocated for particular policies. If the ABC got serious about cracking down on advocacy, Four Corners would probably need to be shut down.
Indeed, if the ABC insists that journalists can't discuss the relative merits of particular policies, it's hard to see how the broadcaster could sensibly report on public policy at all. As former Reuters and Fairfax journalist Jim Parker pointed out in a recent blog post:
"If the Holmes view is right, why does the ABC bother with 'current affairs'?"
If the role of a highly specialist expert like Nick Ross is to do no more than parrot the established lines of the rival parties and treat a technology story as just another political one, why not leave it to the press gallery? How is it 'political advocacy' to conclude as a subject matter expert that one policy position is superior to another?
The Fourteenth Floor
The ABC's editorial standards are a collective responsibility. All employees agree to abide by them. Rather than simply focussing on Ross's reporting, shouldn't the attention be placed on the higher levels of the ABC?
Bruce Belsham was appointed to the Head of News and Current Affairs in February 2012. Above him was Kate Tormey who was then part of the executive team. These editorial positions are supposed to provide a bulwark against potential political or commercial interference. External pressure is sure to come, but the job of senior editors is to protect the independence and integrity of the journalists working under them.
Suggesting that stories should be written to take account of political pressure is a clear breach of the ABC's standards.
The recording of the meeting between Belsham and Ross shows that those above Belsham had made it very clear to him that the Turnbull camp were very unhappy with Nick Ross's NBN coverage, and that this was causing apprehension on the ABC's "Fourteenth Floor".
It was also obvious that Belsham – and perhaps his superiors – had decided that the government would lose the 2013 election. How many other editorial decisions was this influencing in the lead up to the election? We are entitled to ask how many other stories and editorial decisions are subtly or openly being influenced by fear of a current or future government.
At the very least, the way to clear this up would be by holding an open inquiry, as both Jason Clare and Sam Dastyari have requested. But Scott continues to maintain that there is nothing to investigate. Ducking and weaving at Senate Estimaes, Scott told the assembled senators that he was backing Belsham and it was up to the ABC Board to act to protect independence if it had concerns.
Where is the ABC's NBN coverage?
But there are bigger issues at play than the political skills of the departing ABC managing director.
A bigger concern is that the ABC's reluctance to face up to the political interference revealed by the Nick Ross affair appears to be influencing its coverage of the NBN in general.
Last week in Senate Estimates, after Mark Scott's appearance, another high-ranking public servant took his seat. It was Bill Morrow, boss of the NBN.
Morrow was questioned at length about the progress of the broadband network. It wasn't a very impressive performance. Morrow was unable to explain, for instance, why the Tasmanian town of Queenstown was scheduled to rely only on satellite for its broadband internet connection. He wasn't able to explain how much copper the NBN planned to buy.
He was also grilled by Labor's Stephen Conroy on a rash of complaints about fibre-to-the-node in Newcastle and the Hunter region.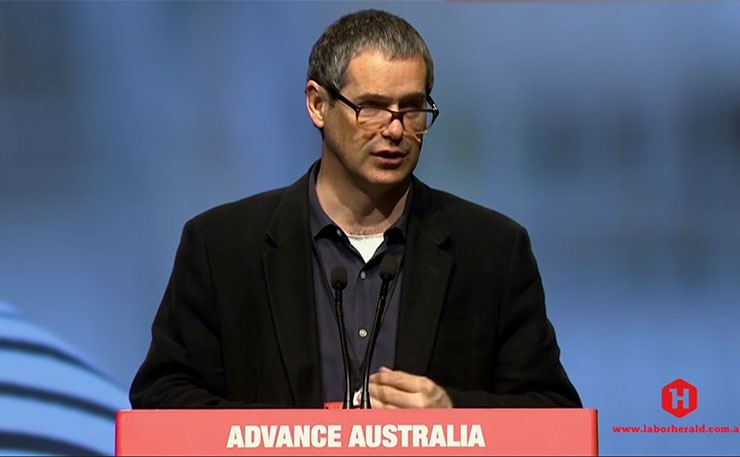 The ABC did not report on Morrow's Estimates appearance (specialist tech media sites like ZDnet and Delimiter did).
The following day, a major debate was held in the House of Representatives about NBN policy. The ABC did not report on this debate either.
Why isn't the ABC reporting on the NBN? The NBN is Australia's largest infrastructure project. It's critical to the future of our economy and society. And the ABC appears to be less and less interested in it.
The causal chain of political pressure
Examine, for a moment, the following facts. All are established and on the public record.
We know that Malcolm Turnbull was highly critical of the ABC's coverage of the Coalition's NBN policies.
We know that Turnbull said so publicly, on Twitter and at industry events, and privately, in conversations with Mark Scott.
We know that Nick Ross wrote regularly on the NBN – 21 articles – with no senior editorial sanction until after he wrote a long feature article critical of Coalition policy (a piece which followed a feature article critical of Labor).
We know that Ross was not sanctioned or disciplined by the ABC for his 'Vast differences' article, and that he was not even aware it was under scrutiny until after The Australian falsely reported that he had been disciplined.
We know that when Ross wrote a second pro-fibre/anti-copper article, he was called in for a meeting with his superior Bruce Belsham, and told to write an anti-Labor article as "insurance".
At that meeting Belsham said he was under pressure from the "fourteenth floor" and "the Turnbull camp" over NBN coverage.
We know that Ross' pro-fibre piece was then withheld until after the federal election.
We know that Ross was sidelined from covering the NBN properly. His credibility was assailed by a negative story in Media Watch. His career at the public broadcaster was effectively ruined.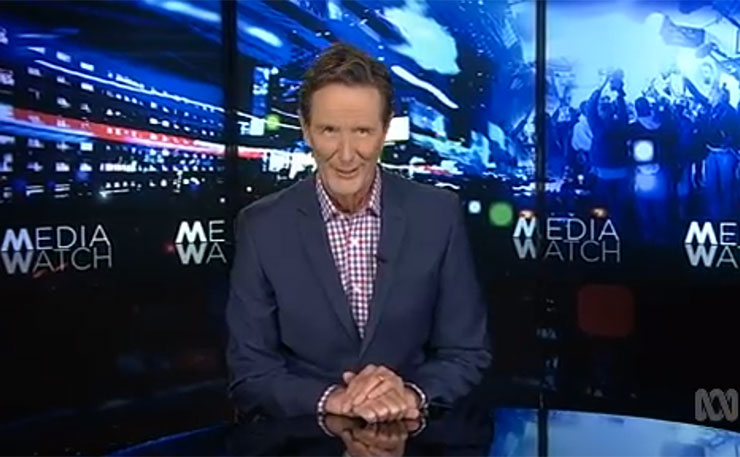 We know that the ABC's coverage, post-election, of the NBN under Malcolm Turnbull was weak, lacked context, and was often absurdly favourable to Turnbull and Bill Morrow's spin.
We know that the ABC's managing director has refused to reveal details of an internal investigation into the matter to a Senate committee.
We know that when the ABC's Paddy Manning uncovered a major and damaging admission of fudged costings from NBN boss Bill Morrow on Radio National's premier investigative program Background Briefing, not a single ABC journalist followed up.
You don't need to believe in any kind of conspiracy to find these events at the ABC concerning.
An ABC journalist was publicly criticised by Malcolm Turnbull. NBN coverage was discussed with the managing director of the network. That journalist was subsequently instructed to write anti-Labor articles for "insurance" and "realpolitik." The journalist was then sidelined, and made redundant. ABC coverage of the NBN was subsequently weak.
On the face of things, this should be a very serious matter for those who value the ABC's independence – far more serious than the decision by QandA to let Zaky Mallah appear in its audience.
Astonishingly, when asked by Greens Senator Scott Ludlam why Ross's copper story was not run until after the election, Scott could not explain.
Scott: I would have to check. I do not have advice on that.
Senator LUDLAM: That is what this whole question hinges on. Scott agreed to get back to Ludlam on that question.
The deafening silence
So why is the ABC intent on pretending that there is no story or issue of public interest here?
Ludlam also briefly questioned Scott about the failure of the ABC to cover the Nick Ross story. Scott explained, "Editorial judgement is made by our senior editorial managers. They decide what is newsworthy — those who run current affairs programs and radio and those who make decisions as to what goes online and what goes in news bulletins. Editorial judgements are made, and editorial adjustments have been made on this."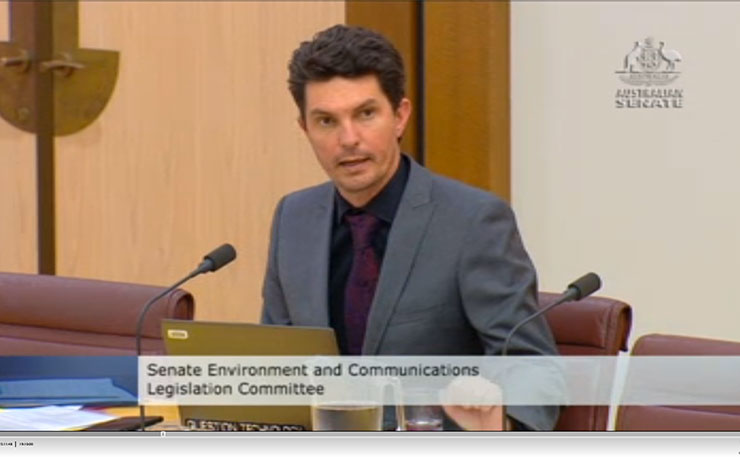 Scott also told the Estimates hearing that he "did not find the words used by Belsham "surprising" and that he "certainly didn't find it sinister." But he said editorial decisions about covering the story had not been referred up to him. "I have been privy to no conversation around any of this coverage at all."
One presumes one senior manager who has decided that none of this is newsworthy is the Head of News and Current Affairs, Bruce Belsham.
Has any ABC journalist questioned his or her manager about the decision that there is no story here?
Surely if no senior ABC editorial managers can see a story here, this only serves to raise further questions about a loss of editorial independence at the ABC.

Donate To New Matilda
New Matilda is a small, independent media outlet. We survive through reader contributions, and never losing a lawsuit. If you got something from this article, giving something back helps us to continue speaking truth to power. Every little bit counts.