If there is one thing wrong with Australia Day it's certainly not the fact it falls on the exact date the two-centuries long project of invading, colonising and destroying First Nations groups was initiated. That might sound bad but what's far worse than the ongoing destruction of bodies, land and culture, according to those on the rightward end of the political spectrum, is whinging.
And in that spirit the national day of celebration and protest delivered us a coalition of anti-whingers who presented their chief political concern with the day as the defence of innocent aussie ears from any echoes of dissent.
Alex Hawke, the Liberal Member for Mitchell, just can't understand what might be wrong with celebrating such an occasion.
A great day for celebrating the best place on Earth. Why some use it to criticise our free, fair& generous society always hard to understand

— Alex Hawke MP (@AlexHawkeMP) January 26, 2016
He was joined by Newscorp hacks Miranda Devine and Chris Kenny, both displeased by the selection of David Morrison as Australian of the year. Devine was somewhat more fervent in her appraisals, accusing Morrison of abandoning Diggers by raising issues of gender equality in the workplace. Lest you think that is an opportunistic and ideological cheap-shot, Devine was good enough to back it with some of the deep research characteristic of her work.
"This is a man who has derided the Anzac legend as being too male and "Anglo-Saxon". You'd be hard pressed finding a Digger with much good to say about him, judging by my straw poll of friends and acquaintances."
Given the literally thousands of people who made complaints to the Defence Abuse Responses Taskforce, including of rapes and sexual assaults, might not have taken such a view, it seems a bit of a stretch to imagine Devine really did press all that hard to find a Digger with a different view.
She wasn't much taken by Google's antics either.
Happy Australia Day and a big F U to Australia from Google. Just what the world needs – politicised search engines https://t.co/tZG6zeLyQ5

— Miranda Devine (@mirandadevine) January 25, 2016
It must have been a traumatic day for Devine, a conservative whose tenuous political worldview has been abandoned even by the corporate and military elite, institutions not exactly expected to be at the forefront of the cultural Marxist revolution.
HOUSE AD – NEW MATILDA IS A SMALL, INDEPENDENT MEDIA OUTLET. MOST OF OUR STAFF AND WRITERS ARE UNPAID. IF YOU WANT TO HELP SUPPORT INDEPENDENT MEDIA, YOU CAN DONATE A COUPLE OF DOLLARS TO OUR POZIBLE CAMPAIGN HERE OR SUBSCRIBE TO NEW MATILDA HERE. 
Meanwhile, Kenny dubbed Australia Day "a day of sanctimony" and an editorial in The Australian bemoaned the day should be "a celebration, not a whinge".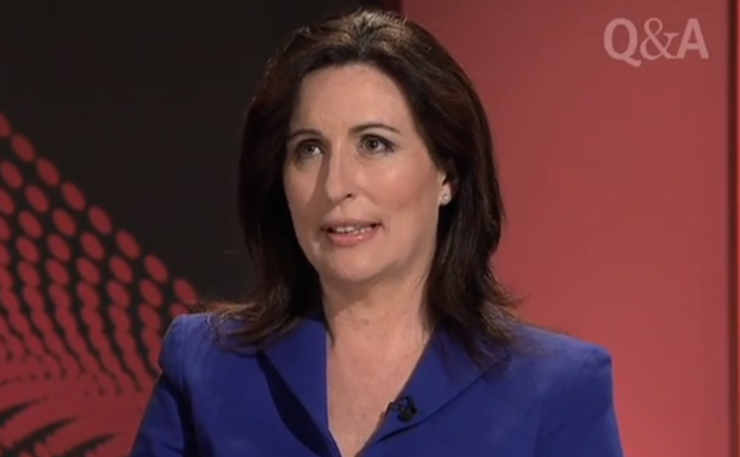 "In recent decades the emphasis has shifted to those who have a cause rather than an achievement. Whether the cause is gender equality, indigenous reconciliation (sic), climate change, domestic violence, age discrimination or a range of other issues, there is no missing the political element," it read. "Progressive causes dominate, and the award nominees realise this is an opportunity to win a platform. The Australia Council must know this too, so it is choosing an issue as well as an individual. The public, in turn, realises it is receiving not inspiration but a lecture."
Not that anyone writing for that newspaper would ever deliver a lecture, or take a tone even bordering on sanctimonious, least of all Chris Kenny. "Happy preachy day," Kenny tweeted, not at all preachily.
A unifying theme among these voices is that Australia's bright, sunny, not at all genocidal history has been tarnished by political crybabies who hate a continent which in fact hosts the greatest civilization in the world.
Yet once you start to consider just how much these same voices whinge about the whinging of the other people who they inhabit it with, you can't help but feel they are a little less in love with modern Australia than they make themselves out to be.
And you know what they say: if you don't love it you can always just leave it. If Devine et al did depart there would certainly be a lot less whinging to be heard on January 26 next year.

Donate To New Matilda
New Matilda is a small, independent media outlet. We survive through reader contributions, and never losing a lawsuit. If you got something from this article, giving something back helps us to continue speaking truth to power. Every little bit counts.