Nuclear advocates staged their biennial conference last week, and Thom Mitchell went along to find out what all the fuss was about.
Australian nuclear advocates have called for a fact-based dialogue around the industry's potential to drive deep cuts in carbon emissions, a debate which is currently heating up as the South Australian Nuclear Fuel Cycle Royal Commission moves forward with public hearings.
The polarising industry is effectively banned in Australia, but nuclear energy in other countries – like France – has enabled very low emissions without hiking the price of energy.
At an Australian Nuclear Association (ANA) conference in Sydney on Friday, climate change and the need to shift away from fossil fuels was a key focus.
Ultimately, nuclear advocates argue a "fact-based dialogue" would quell fears around the risk of reactor meltdown and waste storage, and lead to the repeal of the legislation currently blocking nuclear technology in Australia.
"If you're an Australian pretending to be a Bangladeshi, by the time you've had your hot shower in the morning you've used all your electricity for the day," said Dr Adi Paterson, Chief Executive Officer of the Australian Nuclear Science and Technology Organisation.
"Australia is not really in a position to understand the rest of the world… we kind of assume that everyone else is doing what we do, but they're not," Dr Paterson said.
An expert specialising in social attitudes towards nuclear power at Monash University, Dr Maria Rublee said the challenges facing nuclear power in Australia "are not based on people looking at facts and making decisions".
As global carbon emissions continue to soar ahead of a key UN summit on climate change this December, Australia's energy-hungry Asian neighbours like India, China, Indonesia, Vietnam, Thailand and the Philippines are either deploying or edging towards nuclear power.
"There are 123 operable nuclear reactors in the Asia Pacific, 41 under construction and firm plans for an additional 92," Dr Rublee said.
A Senior Research Analyst at the World Nuclear Association, Ian Hore-Lacy said "there's rather too much hype about how quickly coal will be dispensed with [by renewables]," and as a consequence "we need to keep in mind that nuclear does make quick, lasting decarbonisation possible".
"Most of the energy demand is for continuous, reliable supply on a large scale," Hore-Lacy said.
It's in that context that president of the ANA, Rob Parker noted the world has already blown 70 per cent of the 'carbon budget' it can afford if the global goal of limiting temperature rises to two degrees or less is to be met.
Parker said that at the current rate of fossil fuel usage we would consume the rest before mid-century.
Parker said Australia's commitment to paring back emissions by five per cent by 2020 "is a tiny amount compared to where we should be going," and that the national Renewable Energy Target would not reshape the market to a point where it could drive change.
While the target will equate to something like 25 per cent of the electricity market being clean by the end of this decade, depending on demand, electricity (as opposed to broader energy or natural sources of emissions) accounts for just 33 per cent of Australia's overall greenhouse footprint.
"The Renewable Energy Target makes up around 3.7 per cent of [Australia's total] emissions, that's how small it is. It's the noise, the chatter," Parker said.
"[Nuclear] is the technology to achieve the cuts we need, and we need to be doing it now, not waiting for some [new]technology to come over the horizon," he said.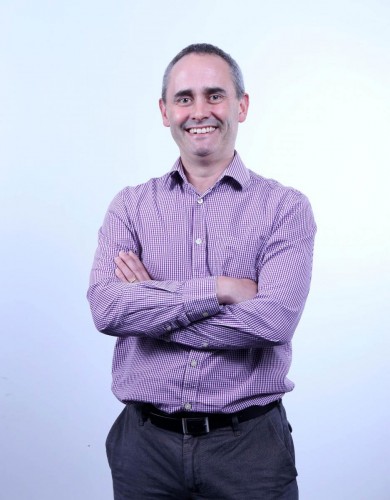 Professor John Fletcher, from the University of New South Wales Energy Systems Research Group, said that while the government agency Australian Energy Market Operator (AEOM) had shown that a 100 per cent renewable energy system is possible, it had also spotlighted issues around those technologies' intermittency in the process.
"Effectively you need somewhere between two and a half and three times installed capacity than your peak capacity, and that's really an issue that shows the investment required in a 100 per cent renewables system," he said.
"In the last four to five years, the network's integrated four gigawatts of distributed renewable systems, that's quite a considerable amount; a lot of it, granted, has been subsidised by government, but it is significant.
"I don't think renewables [are]going to go away — I think it's going to be an increasing part of the mix — and we need to come to terms with how we can argue for an integrated electricity network that combines renewables and nuclear."
In his address Tony Irwin from Engineers Australia's Nuclear Panel raised the 'elephant in the room' that permeates the national conversation around nuclear power – "this reactor system we [could have]has really got to be safe".
"And 'safe' really is looking at something that will survive [a]Fukushima type accident. And this is where Westinghouse has been a game changer, because they've gone to passive systems.
"They don't rely on operator action, external electricity supply, external water supplies. [They rely] on gravity, pressurised tanks, natural convection.
"So with these sort of systems now, you've got… basically [a]safe reactor."
Westinghouse is one of the world's largest nuclear technology companies, and the conference focused heavily on a new generation of reactor that it's currently spruiking.
Ahead of the conference Parker and Westinghouse Chief Executive Officer Danny Roderick met with the Environment Minister Greg Hunt, his Labor shadow Mark Butler, and resources minister Josh Frydenberg.
They're key figures Westinghouse would need to persuade of its safety claims if they are to sell any reactors in Australia, and given the nation's extremely high emissions profile and the mounting international pressure to step up action, their opinions are likely to be shaped by the findings of South Australia's no-holds-barred Royal Commission.
Donate To New Matilda
New Matilda is a small, independent media outlet. We survive through reader contributions, and never losing a lawsuit. If you got something from this article, giving something back helps us to continue speaking truth to power. Every little bit counts.