This Friday, New Matilda will head back to the Supreme Court of NSW to defend a series of stories we broke in June last year, about political donations to the Liberal Party by a prominent private college based in Sydney.
The stories sparked a federal Senate Inquiry, backed by the Greens, Labor and independents, which was announced late last year (while we were in the midst of another court battle, in the Federal Court, over the leaking of the Professor Barry Spurr emails).
The terms of reference for the Senate Inquiry are available here.
Our court battle is expected to be a lengthy legal process, and we'll keep you updated as it progresses. But in the interim, legal fights consume an awful lot of time, and an awful lot of money.
For New Matilda, it's simply a cost of doing business – if you practice strong investigative journalism, there's unfortunately no way to avoid it. But we need your help raising funds to fight our latest court battle, and to keep New Matilda shining a light into dark places.
After 10 years of operation, New Matilda's goal in 2015 is to attract 10,000 subscribers.
A subscriber base of 10,000 raises almost $1 million in revenue. That buys an awful lot of journalism, it pays contributors and our staff real, liveable wages, and in the process you'll be helping New Matilda to hold an awful lot of power to account.
It might sound like a dream (and it certainly is ours) but New Matilda's profile has grown enormously in the last six months, thanks in no small part to support from our lovely readers. We figure if we can't convince 0.04 percent of the Australian population – ie. about half of half of half of half of one percent – that vigorous, ethical independent Australian media is worth supporting, for less than the cost of one cup of coffee a fortnight… well, then we're probably all in a bit of trouble.
So… there's a few ways you can help us:
1. Share this information
New Matilda's profile has grown substantially over the last six months – traffic to the site is up over 300 per cent. We were the talk of the Australian media last year courtesy of some big, agenda-setting yarns. But apparently, there is life outside the media industry (that's an unconfirmed report at this stage)… indeed we're told many people live actual real lives, unaffected by many things us journalists do. Those are the people New Matilda would like to reach, and you can help us reach them.
Sharing this story on social media, and IMPORTANTLY, encouraging friends and family to as well (and getting them to encourage others to encourage others to encourage others… you get the picture) is a fantastic way to help spread the word about the work of New Matilda, and independent Australian media. A message like this really helps: I'm sharing this to strengthen independent media, and I hope you'll copy and paste this message and share it too. #newmatilda
New Matilda subscriptions are still our primary source of income. We've kept access to our stories free, because we believe independent media MUST be accessible to all Australians, regardless of their financial circumstances. So a subscription to New Matilda is basically voluntary – a donation (without the tax advantage, admittedly).
If you're already a subscriber (which we greatly appreciate) and you're in a position to help out a little more, you can click here and extend your subscription simply by re-subscribing (while logged into your account) at a level you can afford.
And we'll sweeten the deal – for existing subscribers who re-subscribe (or anyone who subscribes at the keen supporter level ($180) and above), we'll send you your own copy of John Pilger's Utopia DVD, a 2-disc set with four hours of extended interviews. It's limited to the first 200 to take up the offer, so be quick!
3. Paypal or bank account donation
We're in the process of restoring the popular Paypal periodic payment system to our website, but in the interim, you can make a simple single payment (of whatever you can afford – every little bit helps) by clicking on the 'send money' tab within Paypal. Our account name is pictured below.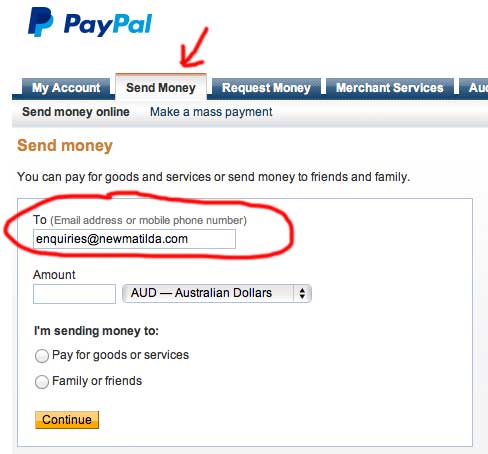 If you prefer, you can deposit direct into our account. The details are:
Bank: ANZ
Account name: Cordell Media
BSB: 012 487
Account number: 1886 66 153
And if you're a traditionalist and prefer cheques, you have our admiration, and now you have our address – they can be made out to 'Cordell Media' and mailed to PO Box 426 CAMPERDOWN NSW 1450.
4. Advertise
If you own or work for a business or organisation that has an advertising budget, New Matilda has very competitive ad rates and can run banner ads for you on a one-off or an ongoing basis. Traffic to New Matilda is booming, so now is a good time to advertise what you do (and support independent media while you do it).
Email us at admin(at)newmatilda.com for more details, or contact the lovely Angela Nicholson on 02 8399 0171 for a rate card or quote.
2015 so far, and what we have planned
So far this year, New Matilda has revealed that resources diverted to Operation Sovereign Borders (also known as our policy of demonizing asylum seekers) is assisting Interpol-wanted poachers in the southern ocean to pillage our precious marine resources. We also brought you the story of the kick-arse new Sea Shepherd ship which is set to shake things up in a year or two.
We also revealed via a Freedom of Information request that coal giant Whitehaven stitched together a dodgy submission to the NSW Government, which in the process has cast doubt on the financial viability of the mine, or at the very least, the ethics of the corporation behind it.
We provided you on-the-ground coverage from the Queensland election (what a memorable evening that was!) and we brought you this stunning analysis from Dr Lissa Johnson which delved into the psychology of the Abbott Government's thinking (a term we're using loosely) on climate change policy.
And, of course, we sparked a vigorous debate around January 26, via Professor Henry Reynolds and the irrepressible Amy McQuire.
And it's only February!
We've lifted our story count substantially,
with our editorial team growing to include Thom Mitchell
. Thom's now part of a small but crack team featuring Wendy Bacon, Ben Eltham, Amy McQuire, Max Chalmers, Angela Nicholson, Ian McAuley, Michael Brull and Liz Connor. And our cartoonists Fiona Katauskas, Lindsay Foyle and Costa A (plus our kung-fu in-house legal counsel, Geoff Holland).
We've got major investigations underway into another private higher education provider; a very senior member of the Abbott Government; and an investigation into a prominent member of the Labor Party.
We're also planning to break news shortly of a startling failure of the NSW education system (story will be ready next month) which rivals the national curriculum review scoop last year for straight out racism (but definitely tops it for institutionalised racism).
And Amy McQuire will hit the road shortly, and be reporting on a special project from a mobile home and office in some of the remotest parts of Australia (more on that soon as well).
All up, we've got a big year planned,
But we need your support to make it happen, and to grow New Matilda to be an even bigger force to be reckoned with. We can't do it without you, so please consider subscribing here today.
And don't forget to share this story on social media… ready… set… go (share it!)
Yours sincerely,
Chris Graham
Editor and owner
New Matilda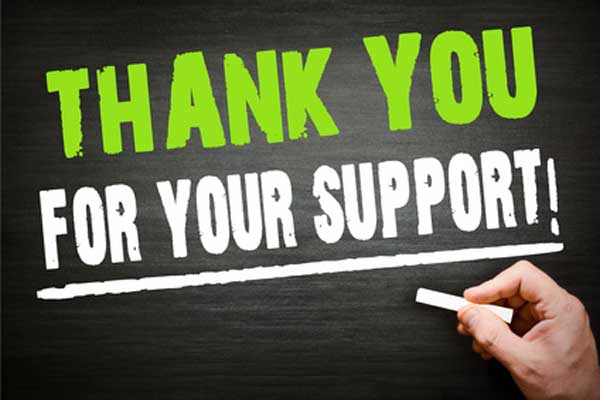 Donate To New Matilda
New Matilda is a small, independent media outlet. We survive through reader contributions, and never losing a lawsuit. If you got something from this article, giving something back helps us to continue speaking truth to power. Every little bit counts.