Overnight, the rather predictable news broke that Yevgeny Prigozhin – the man who led a failed coup against Russian president Vladimir Putin earlier this year – is presumed killed in a plane crash north of Moscow.
Prigozhin, aged 62, is the owner and leader of the Wagner Group, a mercenary army that has been fighting for the Russians in the war in Ukraine. In June, Prigozhin evacuated his troops from southern and eastern Ukraine and marched them towards Moscow, accusing the Russian government of treachery after Wagner troops were reportedly killed by Russian friendly fire.
The attempted coup fizzled – after occupying a town short of the Russian capital, Prigohzin and his troops dispersed – but not before the world's media reported it as the single largest threat to Putin's grip on power in two decades.
Prigozhin and Putin were previously friends – they met in 2010 when Prigozhin worked for a food factory in Leningrad.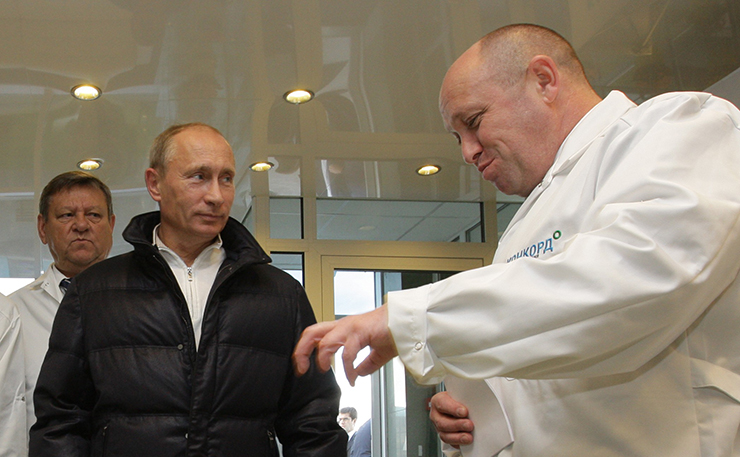 Pregozhin was ultimately permitted to leave Russia, and exiled in Belarus. However, sightings of Pregozhin since have been confirmed in Africa, and in St Petersburg, Russia.
In July, the BBC tracked Prigozhin's private jet flying to Belarus during the day, and returning to Russia that same evening.
Overnight, footage has emerged of that same jet – an Embraer 600 – on fire and spiralling to the ground. It's apparent from the footage that the jet has caught fire mid-flight, rather than simply lost control and plummeted to the ground.
Russian Telegram channel VChK-OGPU says that an eyewitness reported two explosions, resembling missile firing, sounded in the sky before Prigozhin's plane went down.

"There were two shooting blasts. When I heard the first explosion, I just raised my head and I saw sparks… pic.twitter.com/xBeQZIhktW

— Anton Gerashchenko (@Gerashchenko_en) August 23, 2023
Russia state media are reporting that Prigozhin's name is on the passenger manifest.
In addition to crimes in Ukraine, Prigozhin's Wagner Group mercenaries are accused of war crimes in Mali, the Central African Republic, and Syria. Basically, the organisation is a mini-America, but without a Congress and good spin doctors. But his potential death – it's yet to be formally confirmed yet, and there's a remote possibility he did not board the ill-fated flight – poses an interesting dilemma: who is going to claim it?
Putin would, of course, like the people who need to know that he was behind the plane crash, to know. Which is basically everyone. Pregozhin's failed coup was erported around the world, and in the eyes of some damaged Putin's standing as the 'hard man' of Eastern Europe.
But equally, Putin's never going to 'publicly' admit any role in Prigozhin's death. Like America's almost certain bombing of the Nord Stream 2 gas pipeline between Russia and Germany, it's the possibility of Putin's involvement that makes him powerful. If we know he did it, that just makes him a brutal murderer.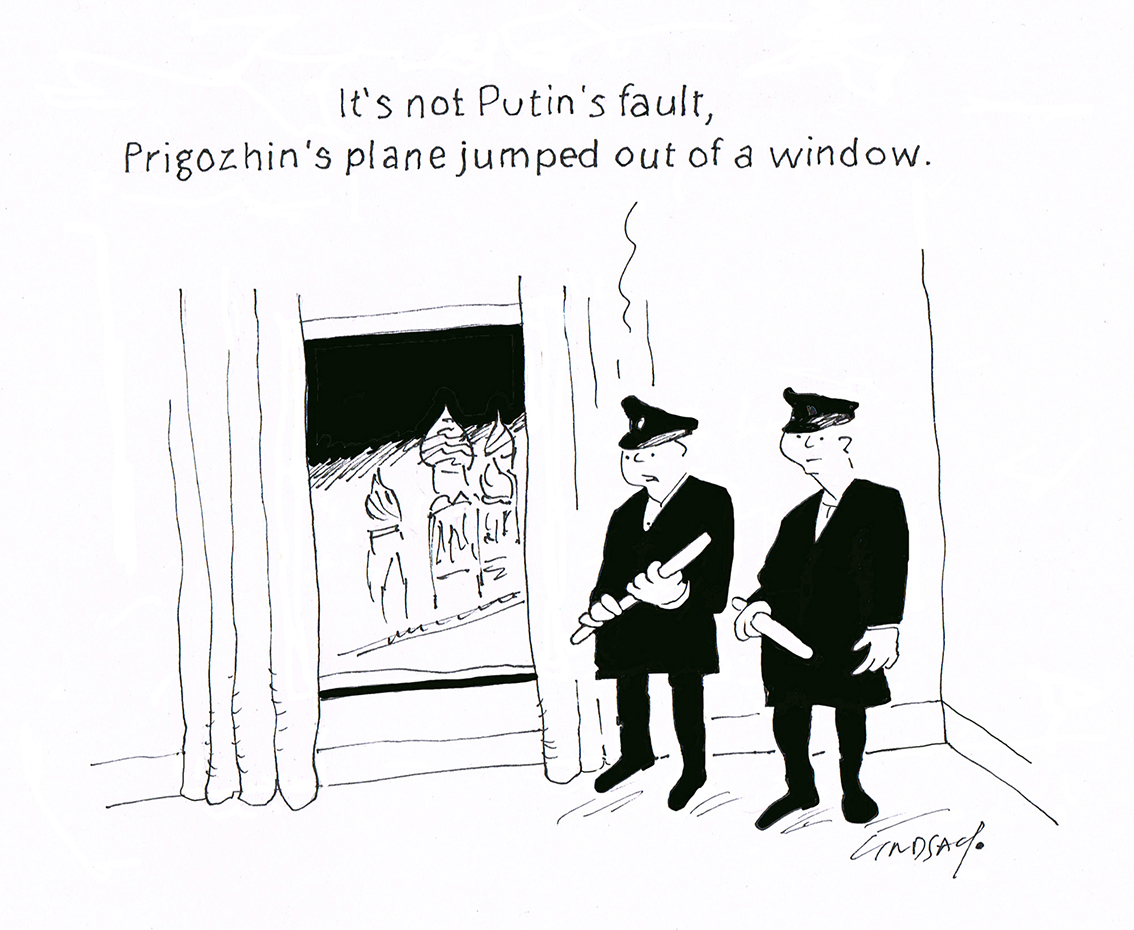 At the same time, Ukraine will also want to appear to be responsible for Prigozhin's scalp – he has, after all, presided over the deaths of countless Ukranians during the war, in addition to widespread accusations of his war crimes. But more pointedly, as the war drags on and Ukraine loses more and more ground, Ukrainian president Volodymyr Zelenskyy has been keen to claim any successes he can.
The former actor has regularly performed for a fawning international media when reports emerge of attacks on Russian interests, inside and outside its borders. Zelenskyy and Ukraine have even "unofficially accepted' blame for the Nord Stream 2 bombing, even though it's widely considered they lack the technical capacity to pull it off, and despite US president Joe Biden explicitly stating publicly that the US "will bring an end" to the pipeline would if Russia invaded Ukraine.
But even in the world of international crime and intrigue, the simplest and most logical explanation is usually the best, and Putin more than anyone had an interest in Prigozhin meeting an unfortunate end.
As news broke of his apparent death, Putin was attending a concert in the city of Kursk, to mark the 80th anniversary of the Russian's victory over Nazi Germany. So far, he's refused to comment on the issue.
And speaking of which, in unrelated news, in addition to his role as one of the world's most admired leaders, Putin, an amateur historian and writer, is also a listed author on the New Matilda website, having submitted in June 2020 a 10,000-word feature about Russian history, via the Russian embassy in Canberra.
When New Matilda published the article it included a significant number of 'fact-check' links, which may have had the effect of casting doubt on some of the claims of Mr Putin, and more erroneously, was accompanied by an editorial explaining how New Matilda came to publish the article, titled 'We See Your Mike Pence, And Raise You A Vladimir Putin'.
In hindsight, it may have appeared, to some, that the editorial mocked Mr Putin. This was never New Matilda's intention. In fact, we were simply trying to highlight just one of Mr Putin's reputed many wonderful qualities, in this case his apparent endless capacity for humour and self-deprecation.
New Matilda would like to sincerely and unreservedly apologise to Mr Putin for any offence caused.
Donate To New Matilda
New Matilda is a small, independent media outlet. We survive through reader contributions, and never losing a lawsuit. If you got something from this article, giving something back helps us to continue speaking truth to power. Every little bit counts.