If you'd told me at the start of 2020 that before the middle of the year, the streets of all of the world's great cities would be empty and billions of people would be locked in their homes, sometimes for months on end, I would have told you that was unthinkable. But that's the funny thing about unthinkable things. They're only unthinkable until unthinkable things happen, then they're extraordinary, before they're ordinary.
With that in mind, the notion that the United States of America might collapse under the weight of its own violence is also hard to imagine. It's been the world's only superpower since the fall of the Soviet Union in 1991. But history tells us at least two things about great empires: They all, eventually, fall; and the rot almost always comes from within.
Over the weekend, there was yet another mass shooting in the US. A man aged in his 30s opened fire outside a shopping mall in the community of Allen, in the northern suburbs of Dallas, Texas. In a matter of minutes, eight people were dead, including at least three children. The shooter, an extremist with ties to right wing hate groups and white supremacy, was killed by police.
Twitter – purchased earlier this year in service of 'free speech' by the world's richest man – was soon awash with the blood of those children. Three different videos, all of them unedited, dominated the gore: the first showed the gunman opening fire at the mall; the second, with blood everywhere, zoomed in close on the victims and featured what looked like the brain matter of a small child on the footpath; the third video showed close-up footage of the dead gunmen, shot in the head by police, with a large pool of blood seeping from the back of his skull. More than 48 hours after the slaughter, the videos were still being widely tweeted.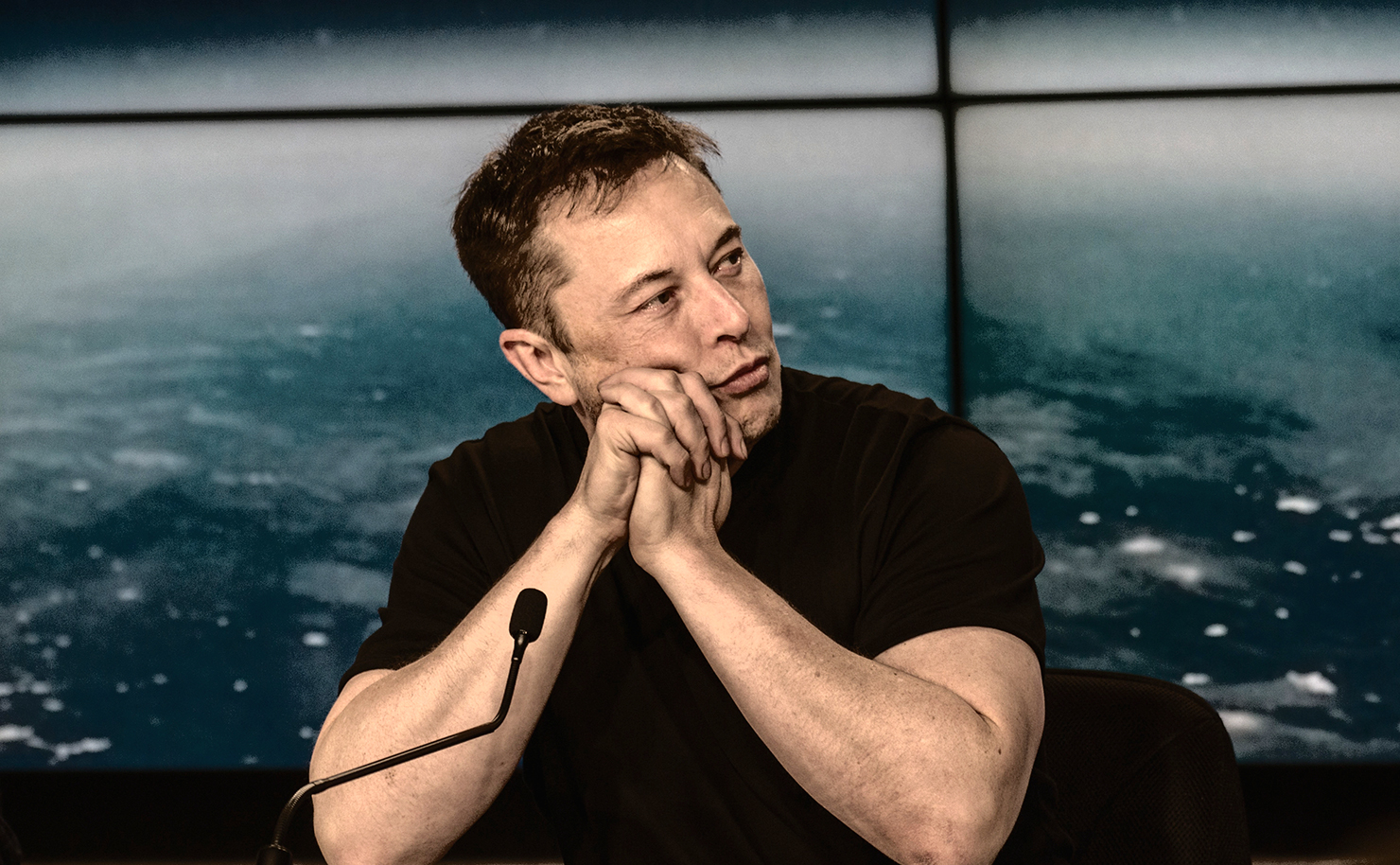 Elon Musk sacked about 80 per cent of his staff when he took over Twitter, laughing to former right-wing Fox News host Tucker Carlson just last month that it "turns out, you don't need all that many people to run Twitter". That is until you become the social media platform of choice for footage of freshly slain children. Then, the mass layoffs start to look problematic, although, so numbed by violence there doesn't appear yet to be any outrage at Twitter's lack of a response.
In Musk's defence, at this point in America's decline, maybe this sort of violence is what the nation needs to see? Maybe it will shock them from their stupor? There's certainly plenty to choose from.
The massacre at the Allen mall was the second mass shooting in Texas in a week. On April 28, in Cleveland, a small town about 200 miles south of Allen, a man named Wilson Garcia asked his neighbour to stop firing his gun in his backyard, because Garcia's baby was trying to sleep. The neighbour responded by storming into Garcia's home and shooting dead five people, including a nine-year-old boy.
A week before that, in Jasper Texas, four gunmen opened fire on a prom afterparty, injuring 11 people. And that's just Texas, of course. The week before that, there was a mass shooting at a 'Sweet 16' birthday party in Dadeville, Alabama, which left four dead and 32 people injured, most of them kids.
There's the anniversaries to stop and mark too. Later this month, the Texas community of Uvalde will commemorate the first anniversary of the Robb Elementary School shooting, where two teachers and 19 students, aged nine to 11 years old, were shot dead. In some ways, the parents of Robb Elementary should consider themselves lucky. They got to bury their children without being accused on a national media stage of being paid actors who staged the killings to help the US government take away everyone's guns.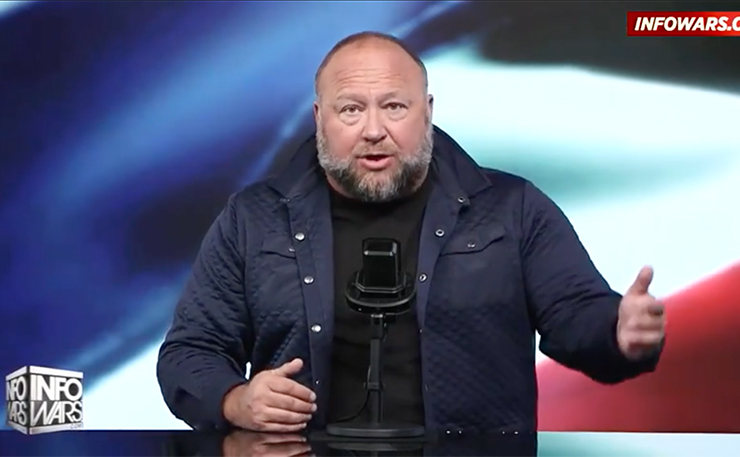 That's what happened to the parents of 20 dead children – aged six to seven – in Connecticut in 2012, gunned down along with seven adults at the Sandy Hook Elementary School. Prominent media figure Alex Jones, a hero of the far right, made hundreds and hundreds and hundreds of millions of dollars each year boosting that lie. He was successfully sued in two separate trials last year, but Jones will likely avoid having to pay one red cent to the parents he harmed after filing for bankruptcy protection.
Still, mass slaughter means big money in the United States, and right now, business is booming. America has already recorded 201 separate mass shootings in 2023, and we're only four months into the year. Mass shootings, defined as four or more people killed or injured, are occurring at the rate of  more than 1.5 per day.
At the time of press, 93 of the dead were children aged 0 to 11, with 214 injured. Another 526 of the dead were aged 12 to 17, with 1,275 injured. That's 619 dead children and almost 1,500 wounded by firearms in the first four months of the year.
In 2019, before the pandemic, more than 19,100 people were victims of homicide. As a comparison, Australia, which is about 13 times smaller than the US, had 261 homicides. In the time it takes you to read this article, at least one person will have died violently in the US. The rate is seven deaths every hour. Indeed, while I was researching and writing this piece, a teacher at a middle school in Las Vegas, Nevada was shot. The gunman is still at large.
Like the pandemic, the statistics in the US are unthinkable. They are also undeniable. The US states with the highest rates of gun violence and death – Mississippi, Wyoming, Louisiana, Alaska, Missouri and Alabama – also have the highest rates of gun ownership. The US states with the lowest rates of gun violence and death – Hawaii, Massachusetts, New Jersey, Rhode Island and New York – have the lowest rates of gun ownership. Put simply, more guns means more violence. Period.
For years, polls have shown an overwhelming majority of Americans want some form of gun control. But it doesn't happen. Instead, gun sales continue to increase. If you live in a nation where 80-plus percent of the population want simple policies that can't be delivered, then you don't live in a democracy.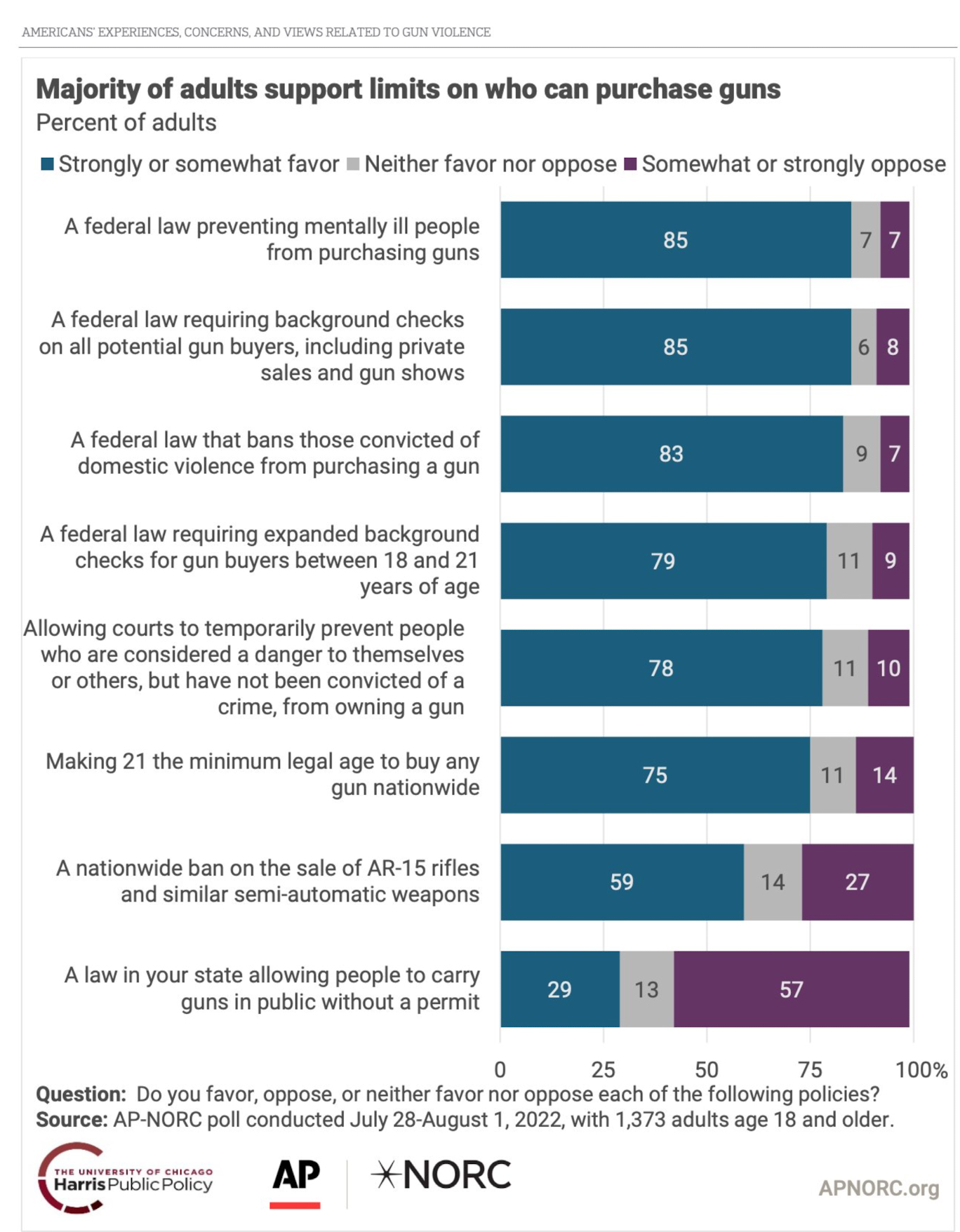 Of course, you don't need to own a gun to inflict mass violence. The day after the mass murder at the mall in Allen, a few hours south in the Texas town of Brownsville, a driver in a speeding Range Rover ploughed through a crowd of men and women gathered at a bus stop outside a migrant/homeless shelter. So far, the death toll stands at eight, with another 10 injured. The driver, injured after his vehicle rolled, was yelling obscenities at the people he'd just run over. At the time of press, police were awaiting his release from hospital so he can be formally interviewed, and charged.
While families mourned the deaths of their loved ones in Texas, in New York they were mourning the death of Jordan Neely, a 30-year-old homeless man who died on a crowded New York train. Neely, a black man and street performer riding a packed train, had complained too loudly that he was hungry and tired. He was tackled by 24-year-old Marine Daniel Penny, and then slowly strangled to death while dozens of people watched on, and at least one filmed.
Far right politician Marjorie Taylor Greene – vilified Neely as a "violent criminal" and lauded Penny as a "hero".
The Marine who stepped in to protect others is a hero.

The left always chooses career violent criminals and/or drug addicts as their heroes & martyrs, and communists anarchist like AOC blow the dog whistle.

Jordan Neely was a violent criminal who should have been behind bars. https://t.co/8rSFyJExo5 pic.twitter.com/BCSNO7qN4E

— Rep. Marjorie Taylor Greene🇺🇸 (@RepMTG) May 6, 2023
That sort of response from elected community leaders is now standard in the US. But for me, this tweet, from independent journalist Brian Krassenstein, perhaps best sums up the depth of despair, and of low expectations.
Is it too much to ask politicians to at least not pose with AR-15's or wear AR-15 pins on their suits within a few weeks of a mass murder in which an AR-15 was used? Can we at least start there?

I know that would mean they would never be able to do any of the above, but… pic.twitter.com/tFfSVo87Bv

— Brian Krassenstein (@krassenstein) May 7, 2023
"Is it too much to ask politicians to at least not pose with AR-15's or wear AR-15 pins on their suits within a few weeks of a mass murder in which an AR-15 was used? Can we at least start there?"
The same people who wear AR-15 pins, of course, claim to be pro-life. This is despite the fact that guns are now the leading cause of death for children in the US, behind car accidents and cancer. No other nation on earth can claim such a shocking statistic.
Gun deaths among children rose 50 per cent in two years (2019 to 2021), and yet here's far right politician Lauren Boebert lamenting in parliament earlier this year that the United States, which makes up about four per cent of the world's population, only accounts for about 46 per cent of the world's ownership of civilian guns. "We need to get our numbers up, boys and girls," laughed Boebert.
Rather than confront the problem of gun violence, politicians egged on by extremist media, have focussed their energies on anti-abortion legislation, and 'protecting' children from exposure to drag queens.
At the same time, politicians like Texas governor Greg Abbott and Florida governor Ron DeSantis have been playing games with the lives of immigrants, including children, by tricking them into getting on buses and planes bound for housing and jobs, only for them to be dumped in northern states as a publicity stunt to highlight the problems of illegal immigration on the southern borders.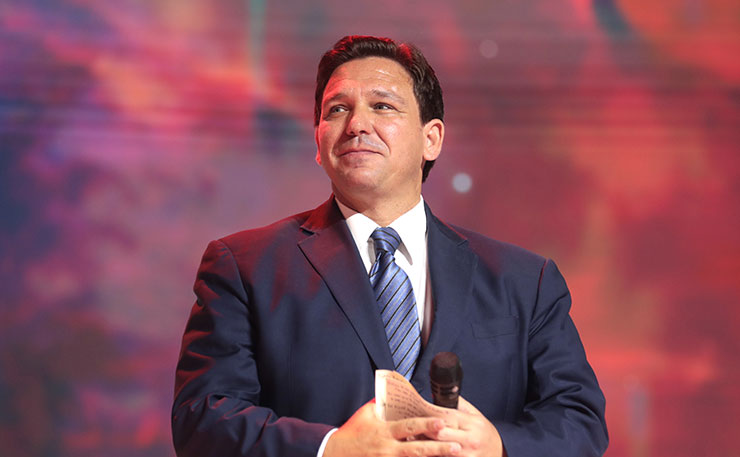 Only a nation in decline could play so cruelly with the lives of people in poverty. And only a nation in decline could look away while its children are slaughtered. For the sake of storytelling, January 6, 2021 – the date when thousands of extremists stormed the Capitol building in Washington to disrupt the certification of Joe Biden as president – will probably one day be looked back on as the point of no return for America. That's possibly true – the killer in Texas this weekend wore a patch that proudly read, 'Right Wing Death Squad'. Members of the Proud Boys wore the same insignia when they led the January 6 attack. But the truth is the slide into oblivion has been going on much longer than two years.
America is a nation born and built on slavery, still trying to come terms with the harm that it's caused, and the legacy that it's left. Many blame the troubles on former president Donald Trump. Trump is obviously 'a' problem, but he's not 'the' problem, and never has been. All Trump has done is embolden millions of Americans to wear their bigotry and their hatred on their sleeves. That rot began setting in many, many years ago.
Mass gun violence in America is no longer unthinkabkle. It's not even extraordinary. It is a daily, ordinary occurrence and it's only going to get worse. The great American collapse has already begun, and its citizens and allies around the world need to steel themselves to that reality.
Donate To New Matilda
New Matilda is a small, independent media outlet. We survive through reader contributions, and never losing a lawsuit. If you got something from this article, giving something back helps us to continue speaking truth to power. Every little bit counts.