A political leader in the United States has signed a controversial new law which allows sex offenders to be executed in child rape convictions, despite a previous ruling by the US Supreme Court that banned capital punishment in such cases.
The legislation from Florida Governor Ron DeSantis, which will take effect on October 1, will authorise the state to pursue capital punishment when an adult is convicted of sexually battering a child under 12. The move is part of a broader criminal justice package released by the governor, which includes enhanced criminal penalties for selling fentanyl disguised as candy.
DeSantis is expected to soon announce his candidacy against Donald Trump for the Republican Party's nomination for US president, and his latest moves appears to be an attempt at making criminal justice reform a cornerstone of his platform. DeSantis is likely relying on an appeal to the US Supreme Court against his law, generating publicity for him and possibly even a win – the court is now tipped in favour of conservatives, after a series of Trump appointees.
Critics of the new law argue that it violates the Eighth Amendment's prohibition on cruel and unusual punishment. However, DeSantis has defended his decision, stating that the most heinous crimes deserve the most severe punishment.
"We're really delivering a big agenda," DeSantis said. "So this is one important — but admittedly very small part — of an overall large agenda and very bold agenda that's really setting the terms of the debate for the country, quite frankly."
In addition to the child rape bill, DeSantis also signed two other components of his criminal justice package. One of the bills ends a requirement for unanimous jury decisions in death penalty cases, allowing capital punishment with a jury recommendation of at least 8-4 in favour of execution.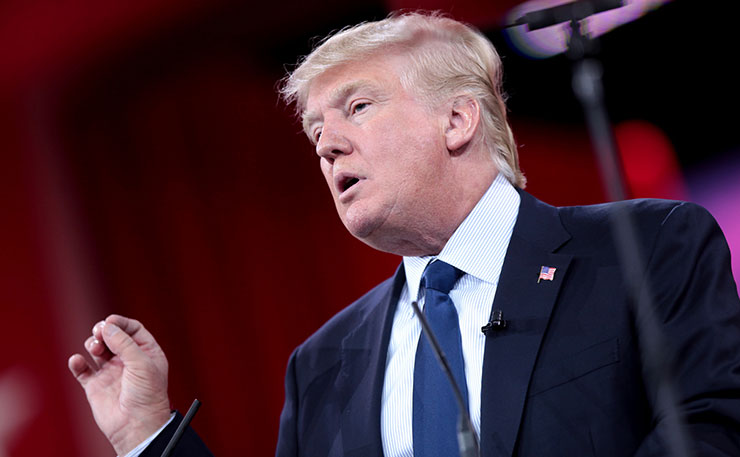 The other bill requires the Florida Supreme Court to develop a uniform bond schedule for state courts to follow and bars a chief judge from setting bond below the schedule.
In practice, the death penalty in the US is only used in homicide cases, and then only when certain criteria are met, such as the murder of law enforcement officers, cases where there are multiple victims, and when children under 12 are killed.
DeSantis has stated that the new laws are intended to push back against so-called "bail reforms" in liberal jurisdictions and to send a message that Florida is tough on crime. However, civil rights groups and other critics have argued that the governor's approach will exacerbate systemic inequalities in the criminal justice system.
The new legislation has also been met with opposition from some of the state's Democratic lawmakers, who have called for a repeal of the child rape bill.
According to the Death Penalty Information Centre, in 2008 the US Supreme Court outlawed the use of the death penalty in cases where there was no homicide, although the question of whether crimes against the government, such as treason or espionage, remains unsettled.
The state of Florida is one of 27 states in the US that currently has the death penalty. It had been abolished in 1972 after a US Supreme Court ruling, but was reinstated in 1976 after another case which deemed it constitutional in certain circumstances.
Florida is the second most active death penalty state in the US, behind Texas. Opponents continue to argue that it is racially biased, inconsistently applied, and inhumane.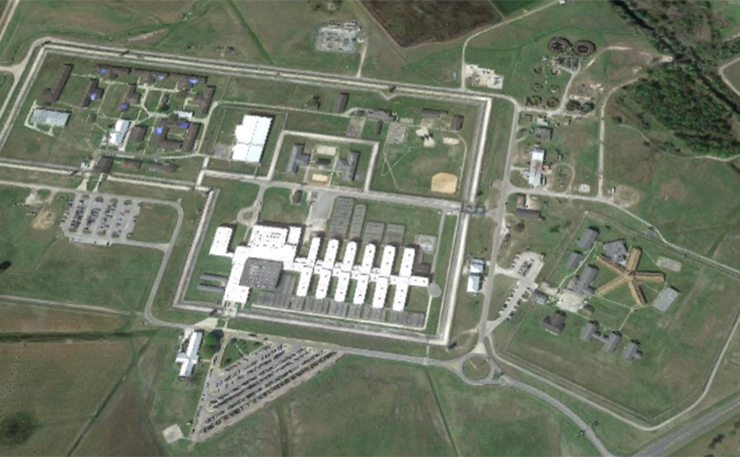 There are 297 people awaiting execution on Florida's death row, including three females. More than one third of prisoners are black, despite accounting for only about 15 per cent of the population.
Executions are popular among conservative and religious voters in the United States, with the federal government resuming them under President Trump after a 17-year hiatus. Seven prisoners were killed in three months, coinciding with the campaign period for the 2020 presidential election, and another three were executed after Trump lost the election, including the first woman executed by the US government in almost 70 years.
Inmates routinely wait decades to be executed, with the Gainesville Sun reporting that in Florida, 41 inmates have been on death row for more than two decades.
The longest serving inmate on Florida's death row is James Rose, who also happens to be the longest serving death row inmate in the United States. He was sentenced to death in 1977 after being convicted of the murder of the eight-year-old daughter of his then girlfriend. Rose is now aged 78, having spent 46 years on death row.
Due in part to the complexity of the US legal system, but also the cost of legal appeals, it's significantly cheaper to jail offenders for life, rather than to execute them.
Florida last executed an inmate, Louis Gaskin, last month on April 12. Gaskin, an African American man, was convicted for a double homicide during a 1989 random killing spree. Gaskin was known as the 'Ninja Killer' because he dressed in all black to avoid being detected.
Florida's next scheduled execution is later today (May 3, US time). Barwick, now 56, was convicted of the 1986 murder of 24-year-old Rebecca Wendt. Aged 19 at the time of the murder, Barwick broke into the woman's apartment. The green light was given for his execution on Friday, after the Florida Supreme Court rejected an appeal on the basis of lifelong mental illness and intellectual disability.
Barwick's only hope now rests with a US Supreme Court appeal.
Donate To New Matilda
New Matilda is a small, independent media outlet. We survive through reader contributions, and never losing a lawsuit. If you got something from this article, giving something back helps us to continue speaking truth to power. Every little bit counts.