Want to know where to play polo, or make yourself smell like Keira Knightley? Can't find an appropriate set of pearls, or a Bugatti that will save the world? The Financial Review's latest edition of Luxury magazine has got you covered. Warren Ross drapes himself in frippery and avarice to go where no average Katoomban has gone, or could afford to go, before.
About once a month I buy the Australian Financial Review. I like to know what the financial spivs and their colluding journalists are up to. I rarely get a laugh out of it but a recent edition was a real knee-slapping, side-splitter.
From the middle of the paper dropped the 46th edition of Luxury. This was the Jewellery Issue. The feature story was about the Paspaley family and their pearl exploits.
The article discusses trophy assets such as a bottle of Macallen Whisky from 1926 that sold for $1million. It also points to the portability of pearls. So if you want to hide your assets, pearls are hard to beat.
I am reminded of David Graeber's observation, "You can't loot credit". We may well be approaching that stage and this article seemed to understand this history.
Leafing through Luxury we find Keira Knightley plugging CHANEL over two pages, then two pages of Kennedy. Jackie, JFK and family are now a watch brand. They reach from the grave to yet another page flogging Kennedy's "Patek Philippe Geneve" watch that you never own, "You merely look after it for the next generation"; "la prairie" follows, a caviar skin cream, "Lifting Elevation to New Heights". The use of lower case proves this elevation.
An interview with Laura Turner Seydel (with the caption Environmental advocate) advises us that lucky Laura, Ted Turner's daughter, is the second biggest landowner in the United States with 890,00 hectares over seven states. How hard must she have worked to acquire that. She tells us that environmental concerns need "scaling", what her favourite piece of jewellery is and how she came by it. She loves horseriding and her Tesla Model S with its 5-star safety rating.
It's hard to leave Laura but there's more to discover like, "Paspaley pearls are the most beautiful in the world"; and a Bugatti that "might be the absolute peak of combustion energy performance and of mechanical jewellery".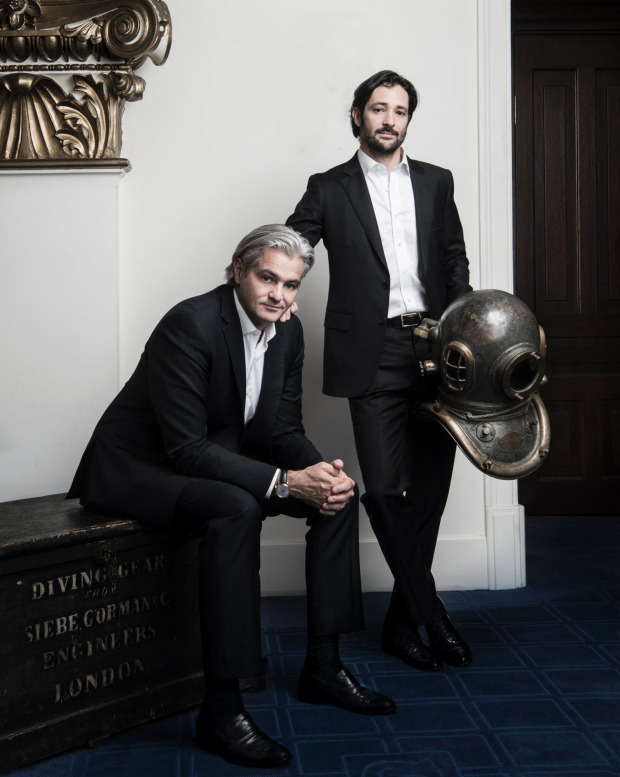 Looking for something to do this summer? Well, you won't have to look far because, "As the crowds storm beaches, city parks and vineyards throughout summer, [Polo] is broadening its appeal".
In a sensitively titled piece, "Stomp it", Nina Karnikowski shares with us the sport's working class roots. Thanks workers. Now, "It even attracts royalty. Princess Anne's daughter, Zara Tindall, will play at the Pacific Fair Magic Millions Day on the Gold Coast on Sunday, January 6".
See you there.
To make it even easier, Nina explains, "Polo now finds people rather than you having to find it". Well, I might just sit here in Katoomba and see what happens.
You're not believing this but there is more. A hippo that appears stuck in a grassy bog is used to promote "The ultimate safari by private jet". I've called for a brochure and you can do the same on 1300 340 262. Conducted by an organisation called "Captain's Choice", this is my sort of event.
Move on to luxury brands that are displayed in what looks like billionaire apartments. It seems, "New luxury brands are giving new meaning to retail therapy in Australia". Thank goodness. About time. This was at the top of my social concerns. Yet, they are maintaining their grassroots connection as "Lifestyle and experience… can only be properly communicated in a store".
Austral Bricks bring the tone down a little. This must be for the tradey billionaires. It seems you build style with these bricks. Here come the Paspaleys again; "The World of Crystal illuminates every journey"; as promised the Polo turns up; more jewellery than you can poke an emerald encrusted staff at.
Finally, and none too soon, we see the sensitivity that our elite class is famous for. Of course the bulk of people featured in these articles are European. There might have been an Asian or an African but I am sorry, I missed them. Don't forget the hippo. In the latter pages we saw some top class modeling from the some very dark people. Identity politics and race have been served.
This is the best $4 I have spent in some time. I urge you to share the experience. Luxury comes to my little town at a very low price and we are so much the better for it.
Donate To New Matilda
New Matilda is a small, independent media outlet. We survive through reader contributions, and never losing a lawsuit. If you got something from this article, giving something back helps us to continue speaking truth to power. Every little bit counts.