Earlier this year, New Matilda sent British journalist Michael Gillard into West Papua, one of the most dangerous regions on earth for journalists. Michael's goal was to hold to account a well-known multinational operating beyond proper scrutiny in one of the world's poorest regions. You can read the main feature here. As part of his investigation, Michael Gillard sent a list of questions to BP. They're printed below, along with BP's response.
New Matilda asked:
BP and the TIAP have abandoned a community-based security policy and the company is endangering human rights by intelligence sharing with the military and police, who are implicated in serious human rights abuses, while encouraging spying on villagers. Comment please?
According to one of your security advisers, at least 10 Indonesian soldiers are stationed at the base in Babo since May this year. Comment please?
What are the 'additional security measures and capabilities' that BP is giving to security staff. Does that include firearms? See TIAP 2017.
What are the behaviours looked for in profiling by your security guards and please provide the manual given to staff.
How many alleged human rights violations by public security forces has BP reported to the Indonesian Human Rights Commission?
How many alleged violations by BP's internal security or contractors have been investigated and what had been the outcomes of those investigations?
How does BP explain that while making bumper profits it has failed to deliver on its promises to close the development gap between the north and south shores of Bintuni Bay during 15 years of operation? See TIAP reports 2015 and 2017.
Lord Harries, the former bishop of Oxford, says BP is profiting from the 'slow motion genocide' of the occupied and oppressed Melanesian people. Comment please.
Alex Sobel MP says BP is operating amid clear human rights violations and has called for the company to pull out of West Papua until it gets self-determination. Comment please?
Does BP support independence for West Papua from Indonesia? If not why not?
BP responded:
Tangguh LNG has been operating successfully since 2009 – we're proud of our operations, track record, and relationships with the local communities. As in all our activities across the world, the safety of our operations and employees at Tangguh LNG is our top priority. BP's policies are clear in supporting the rights of individuals as set out in the UN's International Bill of Human Rights. BP is also a signatory to the Voluntary Principles on Security and Human Rights (VPSHR) and these have been incorporated in full into Tangguh's security arrangements.
We work closely with Indonesia's Upstream oil and gas oversight body, SKK Migas, and maintain close relationships with relevant security authorities, working with the authorities to ensure security arrangements that are satisfactory and appropriate both for our operations and for local communities. In its December 2017 report TIAP described the performance and continued success of our integrated community-based security (ICBS) approach – and community relations generally – at Tangguh as excellent.
We adopted the approach of ICBS from the very start at Tangguh and it continues to be the cornerstone of our approach towards security. It is firmly based on the VPSHR together with respect for 'local wisdom' and has contributed to our strong, long-lasting relationship with communities around Bintuni Bay. We see ICBS as the primary mechanism to prevent, pre-empt and respond to possible community-related security disturbances. We remain committed to the approach – indeed the 2014 environmental and social impact assessment (AMDAL) on which the Tangguh LNG operations and project is based, requires BP Indonesia to enhance ICBS and continue to uphold the voluntary principles.
In 2017 BP Indonesia and partners began construction of a third LNG-processing train – the Tangguh Expansion Project – and over 4,000 workers are now on site to support the project. While their presence is temporary until the construction phase of the project ramps down, this significant influx of additional contract workers and employees changes Tangguh's security profile.
Since the beginning Tangguh's security team has participated in annual joint training exercises with Papua police, with special attention on human rights. Participants in these training activities have included police officers, security guards, employees and observers, which have included military officers, local NGO members, and journalists.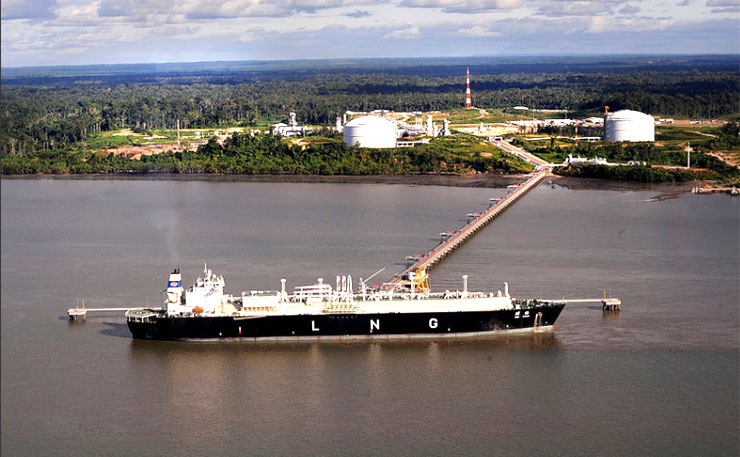 As part of an agreement between the national regulator, SKK Migas, and the Papua Barat Provincial police in March this year, all oil and gas facilities in Papua Barat province are now supported by a number of police personnel. At Tangguh, this number is small and they operate with the strictly defined role of responding only to high-level security threats which cannot be handled by private security guards due to safety considerations or government regulatory limitation. Their presence is expected to help cut down response time in managing any incidents such as terrorism, armed attack or violent intruders. These police personnel work only within the Tangguh site perimeter, have limited exposure to employees, and even less to the community. Strict measures are put in place to make sure they do not undermine the VPSHR and ICBS.
The additional security measures and capabilities we are providing to our private site security guards are focused on training to ensure that response to any incident is proportional to the risk presented. This includes training in behavioural profiling to help the guards read body language and other non-verbal cues to help them perform their role more safely, training to ensure guards understand their role clearly in support of the wider Tangguh emergency response plan, and training in the use of aerial drones to help support threat surveillance and incident response from safe distance. Security guards are also now equipped with personal body cameras that assist in real-time incident handling and investigation. Security guards are not equipped with lethal equipment or firearms, but with the government-mandated security baton. We have not had or reported any alleged human rights violations.
The training we provide in behavioural profiling emphasizes the need to always be mindful of the physical and people environment to detect suspicious activity. Effective training in and application of these skills helps security guards to perform their duties in a safe manner by detecting early indications of possible violent actions while preventing profiling that could be based on more subjective criteria such as physical appearance, gender, race etc.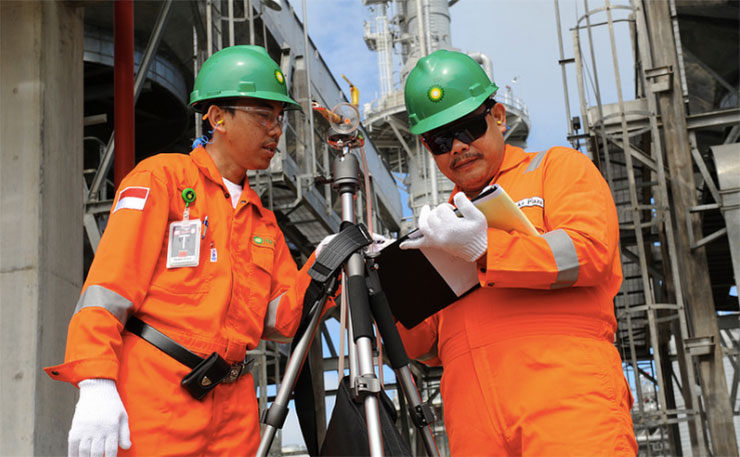 From the outset BP Indonesia has been committed to building and maintaining positive engagement with the local communities, we have an established team specialised in managing community issues and have engaged independent third parties to review, assess and provide feedback on our community-related works. We respect local values and we value the quality of life of the people living around our area of operations, and provide support towards the advancement of their education, economy and social standards. Consistent with Tangguh's initial AMDAL, the AMDAL for the Expansion Project identifies potential environmental and social impacts and sets out mitigation plans. These were consulted on, discussed with and agreed by the Teluk Bintuni and Fakfak communities and local administrations in 2014. In developing the AMDAL, BP Indonesia went through extensive consultation in 2012 with 62 villages that resulted in more than 1,200 aspirations, a public hearing in Bintuni in 2013, and further socialization of the content of the final AMDAL document.
As part of the wider social programmes that we have employed on the north and south shores of Bintuni Bay for more than 10 years, BP is providing house restoration for indigenous Papuans in Weriagar and Tomu districts on the north shore of the Bay. This project is conducted in close collaboration with the local Teluk Bintuni administration who will provide improvements in basic and social infrastructures.
The relationship between the national government of Indonesia and local governments of Papua is a political issue. BP respects the quality of life and economic and social progress of the communities in which we operate. But we will not take a position on the political question of the division or otherwise of Indonesian Papua.
Donate To New Matilda
New Matilda is a small, independent media outlet. We survive through reader contributions, and never losing a lawsuit. If you got something from this article, giving something back helps us to continue speaking truth to power. Every little bit counts.