What's a Palestinian life worth in Australia? Not much, if Scott Morrison's new low is anything to go by. Chris Graham explains the ramifications of the Prime Minister's promise overnight to move Australia's embassy in Israel.
In a deeply cynical bid to woo voters in the seat of Wentworth, Prime Minister Scott Morrison yesterday flagged the idea of following the United State's lead by moving Australia's embassy from Tel Aviv to Jerusalem.
The story might sound innocuous, and it may barely rate a mention in media reporting leading up to the by-election of the seat of Wentworth, but it could have a profound affect in the electorate (13 per cent of whom are Jewish) and even more profound implications globally, particularly in the Middle East.
It's not a flawless comparison, but to give you a rough Australian context, moving Australia's embassy from Tel Aviv to Jerusalem would be like the Australian Government seizing Aboriginal land as part of the Northern Territory intervention (which it did), refusing to hand that land back, and then establishing a new city around Uluru.
The situation in the Middle East is more complex, but as part of ongoing efforts within the global community to broker peace between Palestine and Israel, the international consensus had been to locate embassies outside Jerusalem.
The reason for this is surprisingly simple. When Israel was formed in 1948, the United Nations designated Jerusalem a 'special international city', meaning sovereignty was essentially to rest with more than just Israel, given the site's importance to the Christian, Islamic and Jewish faiths (an area known as the 'Old City' in Jerusalem includes some of the most holy sites of all three Abrahamic religions).
Israel's capital was established in Tel Aviv instead, and international embassies were located there as well.
The United Nations' intent had always been to form a Palestinian state bordering Israel, and for the management of Jerusalem to be shared between the two. But this never happened – the formation of Palestine was stalled by multiple wars between Israel and its neighbours, including the occupation of East Jerusalem (Palestinian land) by Israel since 1967.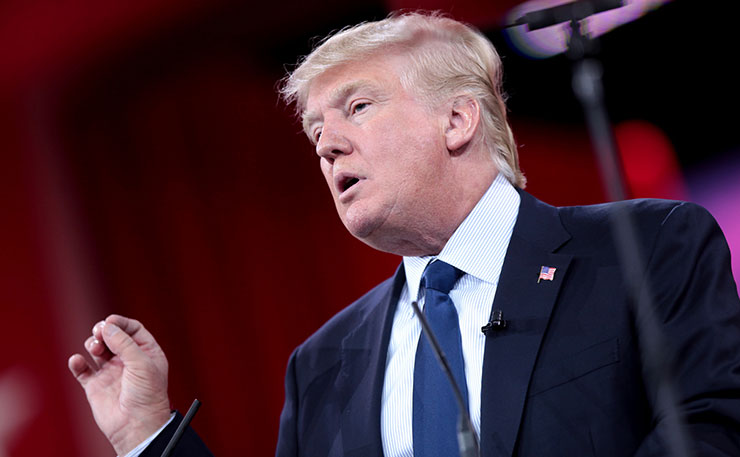 In November last year US president Donald Trump shook things up even further, announcing the US Embassy would relocate to Jerusalem.
It was seen globally as a deeply provocative move and was widely condemned. Even the Pope weighed in, reminding Trump of the original agreement to preserve Jerusalem's status as an international city.
Widespread violence was predicted, and that's exactly what occurred. When the embassy in May this year, it flared tensions at ongoing protests on the Gaza-Israel border fence, resulting in the single bloodiest day of demonstrations, with 52 Palestinians shot dead and more than 1,200 wounded.
And that is what Scott Morrison is risking by his seemingly innocuous promise to Wentworth's Jewish community – more bloodshed in the Middle East, in exchange for potentially winning a few thousand votes in a by-election that the Liberals must win to avoid being forced into minority government.
Palestinian lives are cheap in Israel, but with the stakes so much smaller in Australia, they're apparently even cheaper over here.
Labor, of course, could promise to move the embassy back to Tel Aviv if they win office. On that front, expect precisely nothing from Bill Shorten.
The betrayal of Palestinian aspirations by both major parties in Australia is as old as the Israel-Palestine conflict itself.
Donate To New Matilda
New Matilda is a small, independent media outlet. We survive through reader contributions, and never losing a lawsuit. If you got something from this article, giving something back helps us to continue speaking truth to power. Every little bit counts.