Last week, New Matilda published details of fresh allegations against Sydney barrister Charles Waterstreet, who faces allegations from multiple women of extreme sexual harassment in the workplace. Following is an open letter from Sarah Knight, one of his victims, to the University of NSW, which last year refused to take any action to restrict the promotion of Mr Waterstreet's job ads to UNSW law students.
Dear UNSW Vice Chancellor Ian Jacobs,
As you have already been made aware, last year a former student of yours, Genevieve Wilks, came forward with a horrific story about working with Charles Waterstreet. Genevieve experienced extreme sexual harassment over the course of her 10-month employment, including being given a book with a nude photo of her new boss on her first day of work.
She was shown pornography, a sketch of Mr Waterstreet's penis and was often required to pick up his Viagra among many other allegations. However, when asked whether your university would ban his advertisements seeking law students to work in his chambers (something Sydney University Vice Chancellor, Michael Spence had immediately agreed to without any trouble whatsoever) your university dodged and obfuscated, responding that you had never promoted him on your noticeboard.
In fact your university had done one worse. Instead of passively advertising the role with him, the university had actively pushed his advertisement out through emails to law students, which is how Genevieve Wilks ended up in his office in the first place.
What makes this worse is that, by his own admission, Mr Waterstreet has a known history for preying on female university students.
In 2009 Mr Waterstreet bragged how, as a college man attending Sydney University, he burst into the bedrooms of dozens of unsuspecting college women as they lay in bed in the dark, before pulling their clothes off and kissing their bottoms and running away to avoid detection.
One can only imagine how terrifying it must be to live in a college where faceless men can enter your room at will, pull off your clothing and indecently assault you, while you're sleeping. Waterstreet described the sexual assaults in the Herald as a "stunt".
In 1974, he graduated from Sydney University and took up a position teaching law at the University of New South Wales – your university.
As a staff member, he didn't merely kiss the students. According to his words, he had group sex with them:
"I made a pledge with myself not to sleep with any students until the graduate course," he said in a 2012 interview.
Then, he brags, he'd take them two at a time. (Mr Waterstreet's well known preference for group sex with twenty-something year-olds has continued into his old age, although in recent years he has taken a shine to Seeking Arrangements, a website where older men splash cash on 'sugar babies' in exchange for sexual favours).
Given that he's already admitted to abusing his power by having sex with UNSW students while on staff, one would hope that your university wouldn't continue to funnel young students like Genevieve Wilks into his clutches.
And yet, to date, your university has not committed to the same action which Sydney University committed to without second thought.
So I've decided to write you a letter because I would like you to understand the impact that these kinds of experiences have on women's lives, and specifically, the impact this experience has had on my life for the past year. I am hopeful that it will inspire you, at long last, to do the right thing and commit to ensuring that predators such as Charles Waterstreet are unable to advertise through your institution.
The interview with Mr Waterstreet was my very first interview for a legal position. I was not nervous. I did my due diligence on Mr Waterstreet. This included reading the cases he had previously worked on, researching his professional achievements, reading media articles he had written and viewing his social media accounts. I wanted to be as prepared as possible because the job sounded challenging and exciting.
While I found the media articles Mr Waterstreet had written for The Sydney Morning Herald and his social media accounts to be distasteful, and quite frankly outrageous for someone in his position, I assumed these were all part of creating a 'character' for the public.
If I had come across the job advertisement in the back pages of a newspaper, and then seen Mr Waterstreet's social media accounts, I am positive I would not have applied for the position because of the alarm-bells ringing in my head.
The only reason I put my feelings of discomfort aside, was because I had found the advertisement on the University of Sydney's CareerHub website. I truly believed there was no way Sydney University – or indeed any leading university – would allow a person that behaved inappropriately towards students, in a professional environment, to advertise on their platform. I assumed the university would have a strict vetting process for all advertisers. I walked into that interview completely unprepared for what was to come.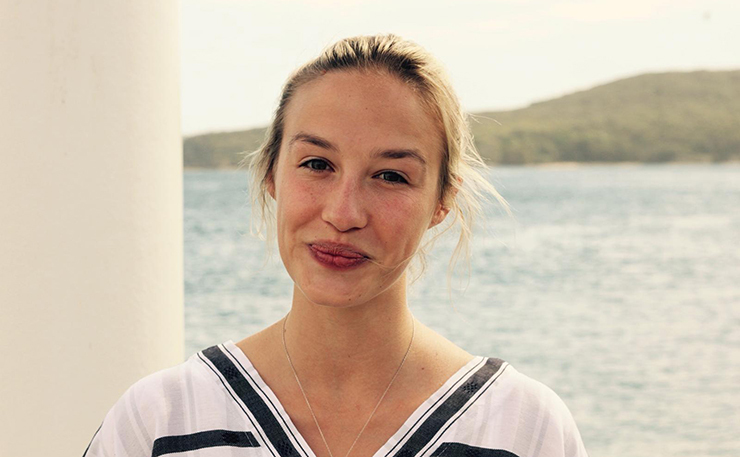 I used to be a very confident person. I used to believe that I would be an asset to an employer. I could hardly wait for my first opportunity to experience law outside the classroom. Mr Waterstreet completely destroyed my confidence that day.
Since the interview I have not been able to apply for any other positions and have remained unemployed. Mr Waterstreet's behaviour has left me in financial ruin. I have panic attacks about the thought of going to another interview, I am now nervous and anxious whenever I meet new people. I am full of dread for the day I graduate because I will have no practical experience, nor do I have the same confidence in myself.
Over the July break, I decided to do a short course in Cambridge through Sydney University. I told myself that this would be my chance to make new friends, forget about the experience, reclaim my confidence, and return ready to apply for clerkships.
While my experience in Cambridge motivated me to do this, every time I sat down to complete an application I was overwhelmed with emotion. I sent off two half-finished applications, which I knew would be rejected. Every time I tried to write a cover-letter, I had nothing positive to say about myself and ended up in tears. This is because, for the past year, I have been plagued with guilt for not coming forward to support Tina Huang, another Sydney University student, who was younger than me yet had been brave enough to speak-out, only to be publicly humiliated and attacked by Mr Waterstreet.
I felt, and still do feel, ashamed that I did not come out publicly (at the time) to support Tina, because of fear for my future career and my personal safety. My fear was amplified by Mr Waterstreet's very public and damaging attacks on Tina and the decision by both the Sydney Morning Herald and the ABC to continue to platform him over Tina.
During my interview, Mr Waterstreet made it very clear that he was very closely associated with bikies. Mr Waterstreet's associates meant I was terrified to come forward publicly, knowing my home address was listed on the CV I handed to Mr Waterstreet. I am ashamed that while I worried for the past year about Mr Waterstreet potentially continuing to sexually harass other young women, I was too scared about what would happen to me if I told the world the truth.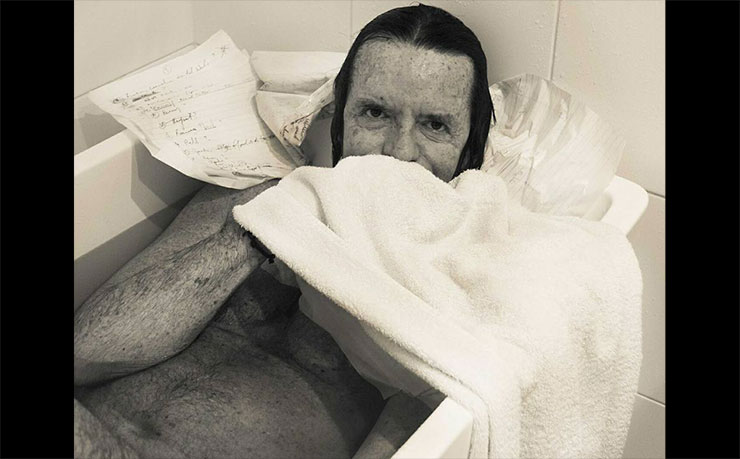 While I wrote a statement not long after the interview, I had no intention of speaking publicly about my experience, but the guilt I experienced every day, the anxiety about whether other young people were at risk, and the uncertainty about when this will all be over has meant I have not been able to focus on my career or move on with my life.
When I did speak out, it was a final attempt to break free of this nightmare and to rid myself of guilt. While I do feel empowered, I now have new fears. I wait, dreading the moment Mr Waterstreet comes out and publicly ridicules and humiliates me, just as he did to Tina, while the world stands silent.
Mr Waterstreet's behaviour was so extreme, and he was so confident in his actions that I believe I am not the first person to experience this. I think the university should publicly offer support to any students who may have been victims of Mr Waterstreet, but are too scared to seek help. At bare minimum, this should start with you agreeing to no longer platform him, just as USYD did.
I do not believe I am alone.
I believe this situation is an opportunity for you to take a stand by publicly condemning the sexual harassment or bullying of students by those in positions of power. I feel you would be celebrated and respected by students for responding with compassion, as opposed to taking the same bureaucratic approach that you have taken in the past.
Donate To New Matilda
New Matilda is a small, independent media outlet. We survive through reader contributions, and never losing a lawsuit. If you got something from this article, giving something back helps us to continue speaking truth to power. Every little bit counts.