Reading the words of Aboriginal and Liberal leaders side by side, it's hard to deny that white supremacy has long been at the helm of Australian government.
In May 2017, over 250 Aboriginal and Torres Strait Islander leaders gathered at the First Nations National Constitutional Convention. They made the Uluru Statement from the heart which said,
"Our Aboriginal and Torres Strait Islander tribes were the first sovereign Nations of the Australian continent and its adjacent islands, and possessed it under our own laws and customs. This our ancestors did, according to the reckoning of our culture, from the Creation, according to the common law from 'time immemorial', and according to science more than 60,000 years ago."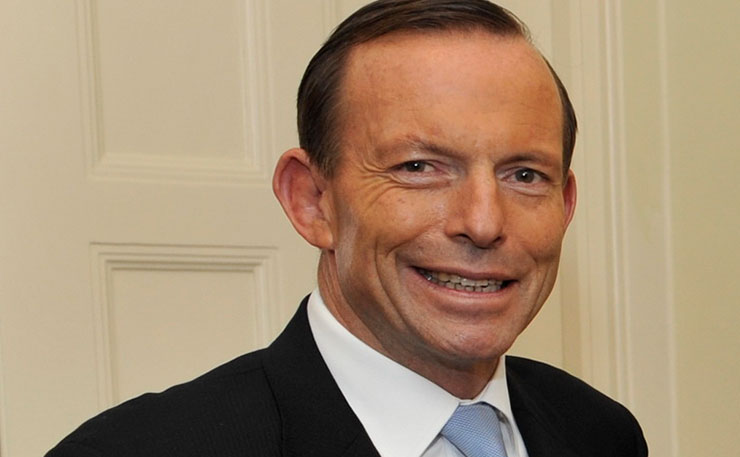 Tony Abbott said: "As we look around this glorious city, as we see the extraordinary development, it's hard to think that back in 1788 it was nothing but bush."
Scott Morrison said: "James Cook was a man before his time. He embodied the true spirit of the Enlightenment age. Against a backdrop of brutality and ignorance, he displayed an amazing empathy and respect for his own crew and the people and lands he visited. He should be revered as one of the most significant figures in our national history."
Aboriginal leaders said: "Sovereignty is a spiritual notion: the ancestral tie between the land, or 'mother nature', and the Aboriginal and Torres Strait Islander peoples who were born therefrom, remain attached thereto, and must one day return thither to be united with our ancestors. This link is the basis of the ownership of the soil, or better, of sovereignty. It has never been ceded or extinguished, and co-exists with the sovereignty of the Crown. How could it be otherwise? That peoples possessed a land for sixty millennia and this sacred link disappears from world history in merely the last two hundred years?"
Tony Abbott said, "I guess our country owes its existence to a form of foreign investment by the British government in the then-unsettled or scarcely settled great south land."
John Howard said, "British settlement was undeniably very good for Australia."
Scott Morrison said, "I do not share the armband view of history, black or otherwise. I like my history in high-definition, widescreen, full, vibrant colour. We cannot allow a national obsession with our past failures to overwhelm our national appetite for celebrating our modern stories of nationhood."
Aboriginal leaders said, "With substantive constitutional change and structural reform, we believe this ancient sovereignty can shine through as a fuller expression of Australia's nationhood."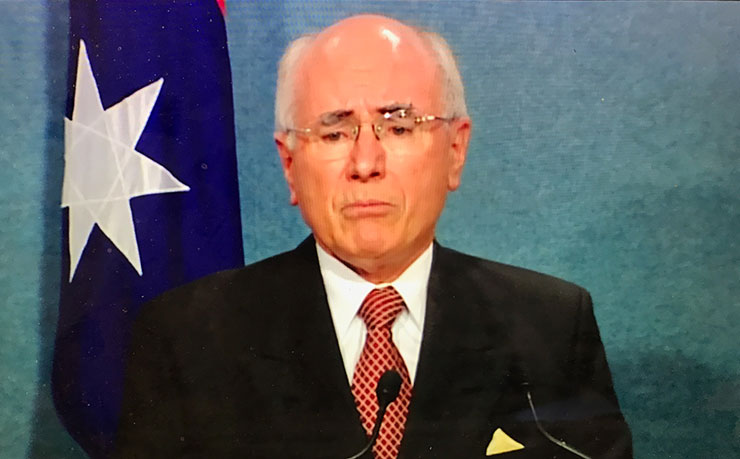 John Howard said, "What has happened with Native Title is that the pendulum has swung too far in one direction, particularly after the Wik decision. What I have done with this legislation is bring it back to the middle."
Tony Abbott said, "What happened on the 26th of January 1788 was on balance, for everyone – Aboriginal people included – a good thing because it brought Western civilisation to this country, it brought Australia into the modern world."
Aboriginal leaders said, "Proportionally, we are the most incarcerated people on the planet. We are not an innately criminal people. Our children are aliened from their families at unprecedented rates. This cannot be because we have no love for them."
John Howard said, "We don't think it's appropriate for the current generation of Australians to apologise for the injustices committed by past generations. "I didn't accept the conclusion of the Bringing Them Home  report that genocide had been practised against the Indigenous people. I didn't believe genocide had taken place, and I still don't."
Tony Abbott said, "It was generally assumed that the sooner Aboriginal people disappeared into the rest of the Australian population, the better. It was a mild enough form of racism, but it was enough to justify a formal apology."
Aboriginal leaders said, "Our youth languish in detention in obscene numbers. They should be our hope for the future."
John Howard said, "In facing the realities of the past, we must not join those who would portray Australia's history since 1788 as little more than a disgraceful record of imperialism. Such an approach will be repudiated by the overwhelming majority of Australians who are proud of what this country has achieved although inevitably acknowledging the blemishes in its past history."
Aboriginal leaders said, "These dimensions of our crisis tell plainly the structural nature of our problem. This is the torment of our powerlessness."
Tony Abbott said, "What we can't do is endlessly subsidise lifestyle choices if those lifestyle choices are not conducive to the kind of full participation in Australian society that everyone should have."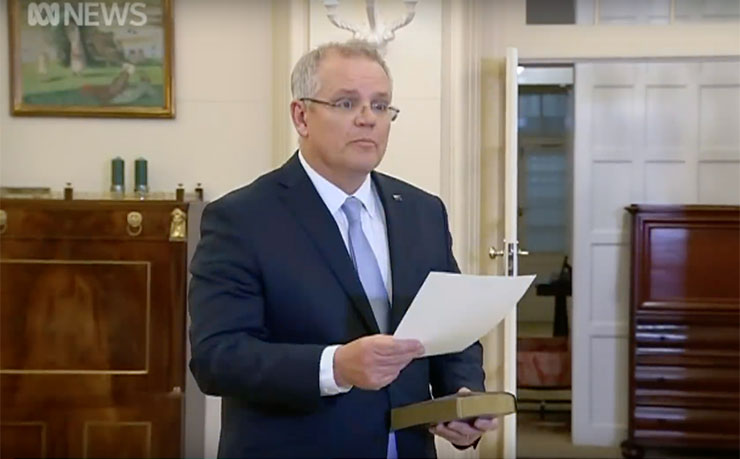 Scott Morrison said about the Northern Territory Intervention, "The Australian community reached the point where there was universal recognition that previous efforts had failed, that it was time to take a new approach to provide an emergency response."
Aboriginal leaders said, "We seek constitutional reforms to empower our people and take a rightful place in our own country. When we have power over our destiny our children will flourish. They will walk in two worlds and their culture will be a gift to their country."
Tony Abbott said, "A treaty is something that two nations make with each other, and obviously Aboriginal people are the first Australians, but in the end we're all Australians together, so I don't support a treaty."
Aboriginal leaders said, "We call for the establishment of a First Nations Voice enshrined in the Constitution."
Malcolm Turnbull, George Brandis and Nigel Scullion said, "The Government does not believe such a radical change to our constitution's representative institutions has any realistic prospect of being supported by a majority of Australians in a majority of states. It would inevitably become seen as a third chamber of Parliament."
Aboriginal leaders said,
"Makarrata is the culmination of our agenda: the coming together after a struggle. It captures our aspirations for a fair and truthful relationship with the people of Australia and a better future for our children based on justice and self-determination."
Malcolm Turnbull said, "You don't respect people by telling them what they want to hear or by kicking ideas you think have no merit off into the long grass or into a committee. You have got to be fair dinkum, you've got to be forthright. We believe it is important to deliver recognition, but focus on things that are achievable."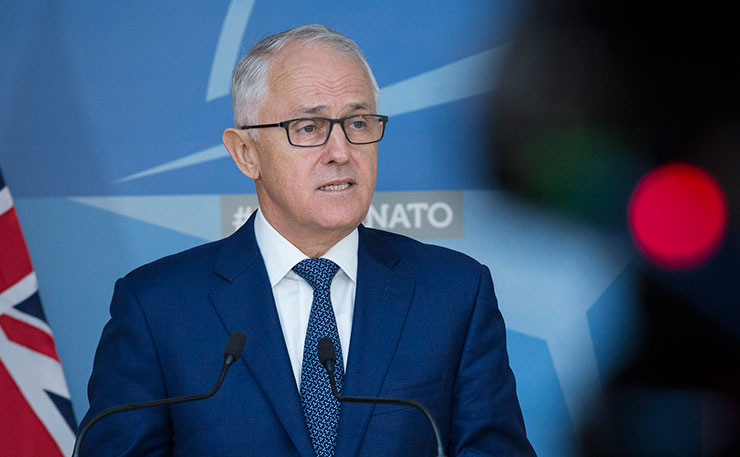 Aboriginal leaders said, "We seek a Makarrata Commission to supervise a process of agreement-making between governments and First Nations and truth-telling about our history."
John Howard said, "I'm appalled by talk about a treaty, that will be so divisive and will fail. The Australian public will not be attracted to the idea of a country trying to make a treaty with itself. I think we overcomplicate these things."
Aboriginal leaders said, "In 1967 we were counted, in 2017 we seek to be heard. We leave base camp and start our trek across this vast country. We invite you to walk with us in a movement of the Australian people for a better future."
Malcolm Turnbull said, "Our view is that is not a model that is desirable and the reason for that is our national representative institutions are based on the proposition that they are open to every Australian. To have a national representative assembly — which is what we are talking about here — would be in the Constitution and to which only Aboriginal and Torres Strait Islanders can be elected. This is contrary to principles of equality and of citizenship."
But Turnbull said some words in the Ngunnawal language, Abbott spends a week a year in Indigenous communities, and ScoMo has made Abbott Indigenous affairs special envoy, so what's the problem?
Donate To New Matilda
New Matilda is a small, independent media outlet. We survive through reader contributions, and never losing a lawsuit. If you got something from this article, giving something back helps us to continue speaking truth to power. Every little bit counts.