Who really pays when the powers that be finance punishment instead of supporting victims, asks Greens MP, David Shoebridge.
Five years ago, the NSW Coalition Government hacked into victim's compensation. They said that the State simply couldn't afford a scheme that made moderate payments to victims of serious crimes. They were supported in this move by the Christian Democratic Party and the Shooters. These are the very same parties that often speak about how we need to get tough on crime to support victims.
They're happy to spend $3.8 billion to expand prisons following years of law and order auctions, but when asked to support victims directly they pretend there is no money.
The changes dramatically reduced the amount of compensation available to victims of violent crime. Victims of extraordinarily damaging, prolonged domestic violence saw possible payments slashed from $50,000 to as little as $1,500. Family members recovering from the homicide of a loved one now receive as little as $7,500. At the time of these cuts we knew this was deeply unfair, and victims would suffer.
A recent review of the savaged scheme was intended to track the changes, and consider any possible amendments. A broad range of stakeholders made submissions about their first-hand experience helping clients navigate the scheme. These stakeholders almost universally recommended an increase in compensation, what are now known as "recognition payments". They had seen the trauma faced by their clients, the difficult path to recovery, and the importance of financial compensation for helping people get their lives back.
Despite this evidence, the changes presented to parliament following the review made only minor procedural amendments. The core unfairness remains.
The agency stakeholders know what their clients have gone through. They sit down with their clients and take their history — they understand what happened to them — but then they have to explain how grossly unfair the Victims Compensation Scheme now is. It is no exaggeration to say that it can be re-traumatising when somebody who has lost a loved one is told by a counsellor or lawyer that the sum the State puts on the loss of a partner for life is $7,500. And that's on a good day under the scheme.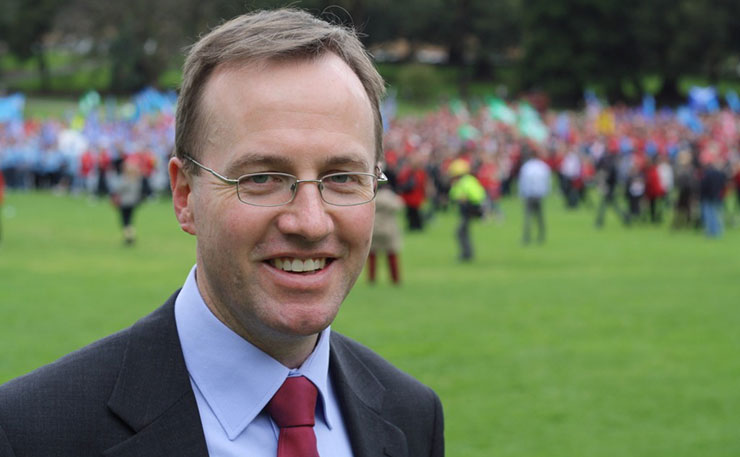 That the Government puts a price of $15,000 on the murder of a child is clearly re-traumatising for victims. No law on the statute books should put those kinds of prices on people's lives, and on the injuries they have suffered. When a woman who has endured decades of domestic violence is told the scheme will pay $1,500 as a recognition payment, one can only imagine the sense of belittlement and loss of self-worth that is communicated in those circumstances.
No payment can ever fully compensate a victim of crime, but we should all agree that the sums provided in NSW are damagingly low.
In Parliament I sought to follow the advice of these stakeholders and to double the amounts available under the recognitions payments. It was a modest but achievable proposal that would have at least sent victims of crime a message that we are listening.
In opposing this change the Government claimed that they were not yet "able to judge the overall efficacy of the Victims Support Scheme". This is pure fantasy.
The scheme has been operating since 2013, and projections exist for 2019 expenditure under the scheme. It's not that they can't make a decision based on this, it's simply that they don't want to.
We know from NSW Budget papers that the entire Victims Support Services cluster funding is $71 million, this includes the scheme but also all the associated administration and other services provided. Doubling recognition payments would likely increase this by 50% at most. Given the $3.9 billion budget surplus the money is definitely available. They just don't care enough to spend it on helping people.
Yet again the Government has engaged in a consultation process and ignored what they were told. Experts with first-hand experience have given them all the evidence needed to make the scheme operate more fairly.
To deliver fairness the Government had to do one simple thing – divert a fraction of the $3.9 billion dollar surplus to provide meaningful compensation. Instead all they received was minor procedural changes.
I believe, the Greens believe, and the community believes that victims deserve more.
Donate To New Matilda
New Matilda is a small, independent media outlet. We survive through reader contributions, and never losing a lawsuit. If you got something from this article, giving something back helps us to continue speaking truth to power. Every little bit counts.