The latest chapter in the never-ending Channel 7-Amber Harrison saga is out, and while it's a technical victory for Channel 7, if you were a shareholder you'd be wanting to know precisely at what price.
And if you're Amber Harrison, you're probably dancing a jig right now and feeling pretty bloody vindicated.
Channel 7 sued Harrison in the NSW Supreme Court earlier this year for contempt of court, after she defied an earlier ruling that restrained her from ever talking publicly about the network.
It stemmed from a long-running dispute after Ms Harrison entered into a contract with her former employer, following an affair with CEO Tim Worner went sour. But Channel 7 never kept its side of the bargain, so Harrison blew the whistle publicly.
It led to Seven winning the gag order on Harrison in July last year, only for Channel 7 executives to emerge from court and start publicly attacking the former Executive Assistant, thinking she was prevented from publicly responding.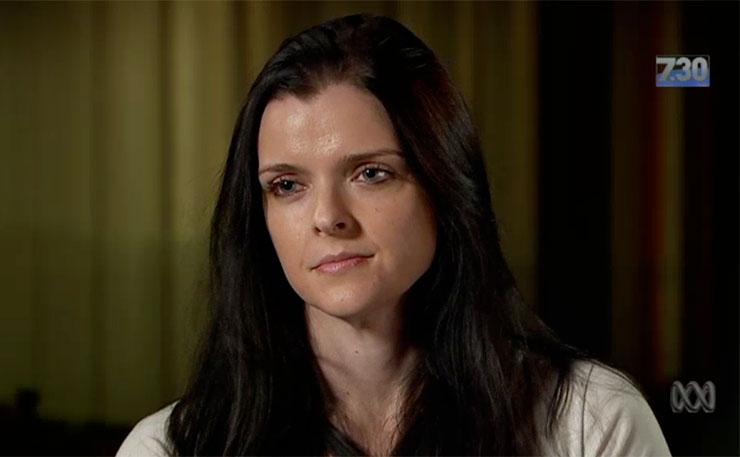 Harrison threw caution to the wind – and the court gag order – and came back swinging, leading In part to the latest court battle.
Today, Supreme Court Justice Michael Pembroke handed down his findings in the case.
"This is a contempt application by the plaintiffs. They seek a declaration that the defendant was in contempt of court for breaching certain Court orders made on 18 July 2017. They do not seek any order that the defendant be punished for contempt. Nor do they seek a costs order against her.
"… Although I retain a discretion, there is no sound reason for not making the declarations sought. The facts are beyond reasonable doubt."
The original court order – almost unprecedented in its scope – prevented Harrison from ever publicly discussing anything related to her former employer, or even encouraging someone else too.
Justice Pembroke appeared to have quite a bit of sympathy for the predicament Ms Harrison found herself in.
"I am quite satisfied that the defendant contravened Order 1 on multiple occasions. Lawyers like to call it 'contumacious disobedience' but it simply means that the defendant's conduct was willful. She was angry, perhaps understandably so, and felt that the court system had let her down and that the plaintiffs had bullied her. What she did and why she did it are perspicuous [clearly expressed and easily understood]. Unfortunately for her, I can sympathise but I cannot excuse.
"The defendant's contempt consisted of statements made by her on television and radio; in tweets published by her; and in interviews given by her to the press. The precise events and sequence of publications are set out in the Statement of Charge. The content of the publications is set out in a lengthy affidavit by the plaintiffs' solicitor. There is no dispute about them. They have already been made public. And there is no point in repeating the detail of them.
"The substance of the defendant's complaints is well known. In her first interview, she said, with some justification, that this dispute started as a 'spat between two people' but that it had turned into something different. She said that Seven Network signed her into agreements then did none of them; that she didn't get the money and the deal fell apart. She then added, in language with which many might be tempted to agree, that 'My case is a lesson in how many ways you can screw a girl. The boys club has shown that they are still – for now – in control, but we can change that.'"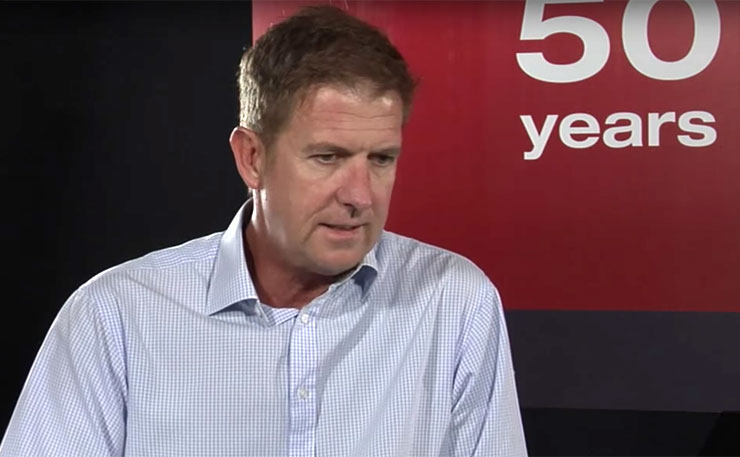 "The other publications were in a similar view and to similar effect. As I said, I can sympathise but I cannot condone. Each of the publications itemized in the Statement of Charge was a clear contravention of the Court orders made on 17 July 2017. The clients are therefore entitled to the declaration that they seek."
At least one section of the court of public opinion is likely to issue an equally sympathetic, but more strident declaration: Harrison is just the latest woman to be bullied by a massive media corporation with deep pockets, no real respect for free speech, and a complete indifference to public perception.
The one question that remains, is given the lengths Channel 7 has gone to – and the skin its lost publicly –  exactly what does Amber Harrison know that Seven doesn't want revealed about corporate culture in one of the nation's biggest media empires?
Donate To New Matilda
New Matilda is a small, independent media outlet. We survive through reader contributions, and never losing a lawsuit. If you got something from this article, giving something back helps us to continue speaking truth to power. Every little bit counts.