Proving that Channel 7 isn't the only mainstream media outlet capable of disgracing itself with atrocious Aboriginal affairs reporting, Channel 9 goes back to Palm Island to provide the "back story on why the $30+million paid by @QldGov/taxpayer is not going to settle the dispute". Chris Graham thinks you can probably guess the result.
Generally speaking, no-one really expects a journalist from a commercial television network to do anything but confirm everyone's view about how bad media really has become.
But even by modern day standards, like that recently provided by Channel 7 on child removals, Channel 9 has outdone itself.
Overnight, 'investigative reporter' for Channel 9, Tim Arfier filed a story featuring Kathy Richardson, a senior police officer involved in the 2004 Palm Island uprising.
With Richardson in tow, Arfier and crew travelled to Palm to 'doorstop' Lex Wotton, the leader of the uprising, and demand an apology.
The premise of the story is ridiculous enough – the stuff on which odious programs like A Current Affair and Today Tonight (and ABC Lateline) are built – but it still manages to plumb new depths of gutter journalism as the trainwreck unfold on your screen.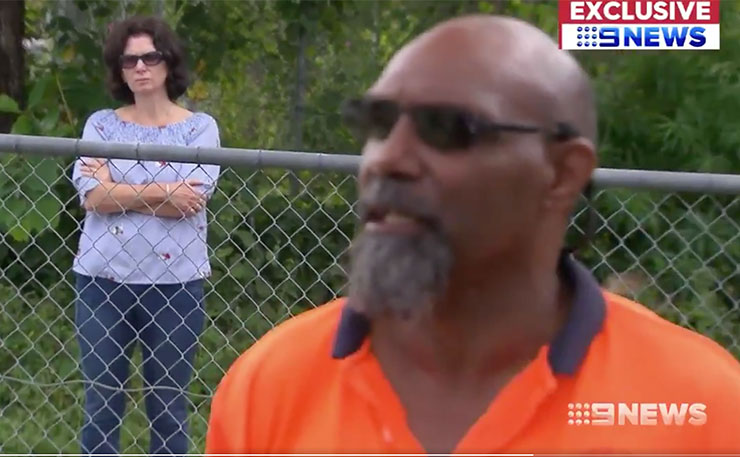 You can read the story here or watch it below, but do it on an empty stomach. In the meantime, here are the facts that Arfier left out of the story, all of which I and many others have reported countless times over the last decade, apparently to limited affect.
Mulrunji Doomadgee was beaten to death on the floor of the Palm Island police station on November 19, 2004 for singing 'who let the dogs out' at Senior Sergeant Chris Hurley, the most senior officer on the island and a man almost twice the size of Mulrunji (Hurley was six foot six and weighed 115kg, Mlurunji less than 80kgs).
As Mulrunji lay dying, another Aboriginal man in the cell tried to comfort him and yell for help from Hurley and other officers. His screams were ignored.
When Mulrunji's family arrived at the police station later that morning to enquire why he had been arrested, he had already been dead for hours. Hurley lied to the family and told them he was fine, but unavailable.
Queensland Police appointed, among others, Senior Constable Darren Robinson to investigate the death. Robinson was Hurley's friend and neighbor.
Senior police from the Ethical Standards Command were sent from the mainland to oversee the investigation. They drank beer with Hurley the night of the killing, while Mulrunji's body lay cooling in the morgue.
Police who provided their preliminary findings to forensic pathologists neglected to mention allegations that Mulrunji had been assaulted by Hurley (an Aboriginal man had sat in the police station and watched the attack unfold).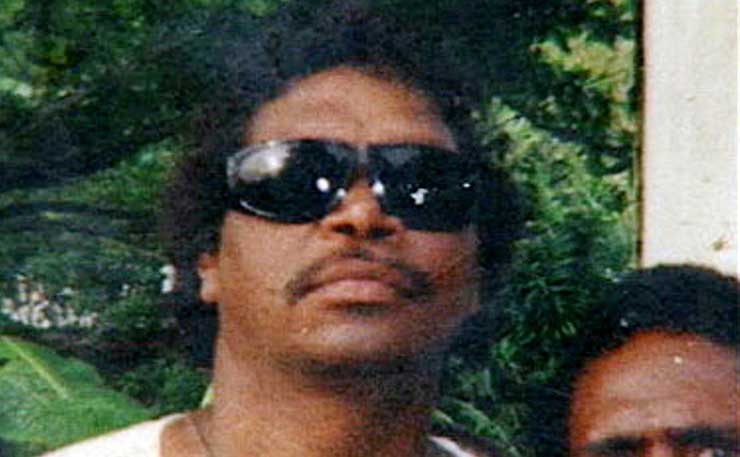 The forensic report subsequently found that Mulrunji tripped up a single step as he was dragged into the Palm Island police station by Hurley, and fell on a flat surface. Somehow, Mulrunji managed to suffer a ruptured spleen and broken ribs. His liver was cleaved in two, held together by a couple of blood vessels. They're the sort of fatal injuries you might expect to see in the victim of a plane crash.
In fact later evidence showed that Hurley dropped his knee into Mulrunji's body at least once, and that he stood above a prone Mulrunji and repeatedly punched him.
It was the release of this information – the attempted fix – that sparked the uprising on Palm.
The police station, courthouse and police barracks were burned to the ground. Police hid in a garage while it happened, and most ultimately fled from the island. The next day, riot police returned.
Dozens of Aboriginal people were arrested and jailed. Most claim to have been assaulted at least once in the process.
Small children were held at gunpoint by tactical police dressed in black, wearing masks. They had laser targets pointed at their heads.
An entire community of Aboriginal people was terrorised by Queensland's 'finest'.
The sum total of physical injuries suffered by police in the uprising? One bruised hip. Allegedly.
Aboriginal people didn't fare so well. Patrick Bramwell, the man who lay next to Mulrunji as he writhed in agony in his cell, took his own life two years later. Mulrunji's teenage son also suicided, a week before the coronial inquest into his father's death.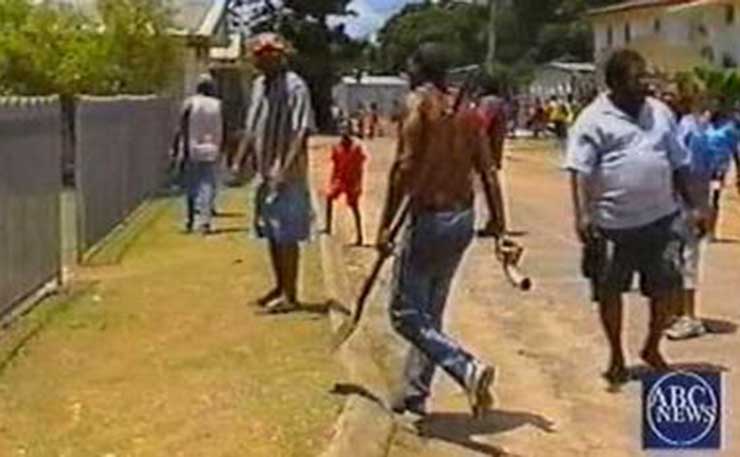 The man who led the uprising, Lex Wotton, spent several years in jail. The morning after his conviction, Queensland Police announced bravery awards for officers who served on the island during the uprising.
Six of the police who received those awards were adversely named in a subsequent Crime and Misconduct Commission report. No real sanctions have ever been imposed against them.
For his part, Hurley went on to defraud Queensland taxpayers of more than $100,000, after being given an ex-gratia payment by the Police Service for property lost in the fire. And that was after he claimed $35,000 from his insurer for the very same property.
After authorities initially decided Hurley had no case to answer, public outrage – driven in large part by outstanding reporting from The Australian newspaper – forced a criminal trial for manslaughter.
Hurley was acquitted. He walked out of court and – safe from prosecution – told media he now accepted he caused the death of Mulrunji.
Hurley was moved to the Gold Coast, promoted briefly to Acting Inspector, and never lost a cent of pay. Indeed, he spent months on paid leave as the scandal unfolded.
Queensland Police was finally motivated to take action against Hurley when he targeted one of his own. In March last year, Hurley was charged with two counts of assault for pushing a female colleague. He was eventually dumped from the force.
Police thinking on this issue goes like this: whatever Hurley did, it didn't justify the uprising.
Of course, they neglect to mention the attempted the cover-up, and the brutality of the police response.
They neglect to mention the countless other Aboriginal deaths at the hands of police, none of which have ever resulted in a conviction. Hurley was the first Queensland police officer to even see the inside of a court room, albeit he was acquitted.
The Queensland Police Union or Queensland Police media is likely behind Channel 9's story – they've been screaming blue murder since courts began awarding Aboriginal victims compensation for their pain and suffering, and for the racism and brutalism unleashed by police.
They do it, again, at their own peril. Queensland may be a conservative state, but people are not stupid. They understand that police covering for police ultimately only puts more police in harms way.
But just as Queensland Police appear to have learnt nothing from the Fitzgerald Inquiry, and nothing from the decade and a half since the Palm Island riot, neither has Channel 9 from the growing backlash against this kind of trashy journalism.
The policewoman who charged the ringleader of the Palm Island riots has broken her 14-year silence, to speak out against the 30-million-dollar settlement to be paid by the government. @TimArvier9 #9News pic.twitter.com/BVmYqC2eWw

— Nine News Queensland (@9NewsQueensland) May 7, 2018
Donate To New Matilda
New Matilda is a small, independent media outlet. We survive through reader contributions, and never losing a lawsuit. If you got something from this article, giving something back helps us to continue speaking truth to power. Every little bit counts.