In the first of a special three part series, Michael Brull reviews an internal Greens NSW battle that spilled into the public, and ultimately into a court room.
Once again, the Greens NSW are in the news. From Fairfax and the Guardian to Murdoch, the stories pit one side, who are invariably branded the radicals, Left Renewal, hard-line, hard-left, far left, socialist, the eastern bloc, the Lee Rhiannon watermelon camp, against the other side.
The latter are never referred to by anything that would put off readers. They are typically called moderates, though sometimes they are referred to as pragmatists, or centrists. Sometimes, someone like NSW state representative Jeremy Buckingham is identified as belonging to this camp, but the camp is never defined by that person. They merely belong.
My point is not to deny that there is a factional rift in the Greens NSW. It is that I think there has been a lot of media coverage of that rift, which has come from one particular direction.
For people in the Greens, like other parties, there is a general taboo against discussing internal politics. Like other parties, this taboo is also connected to rules, which are not always followed. What follows is that members of the broader public often get a skewed understanding of these internal issues and their significance.
In my view, it is likely that many Greens also learn of these issues from the media, as not everyone is privy to the internal debates of the party in each state, and not every member even knows how to follow internal debates within their own states.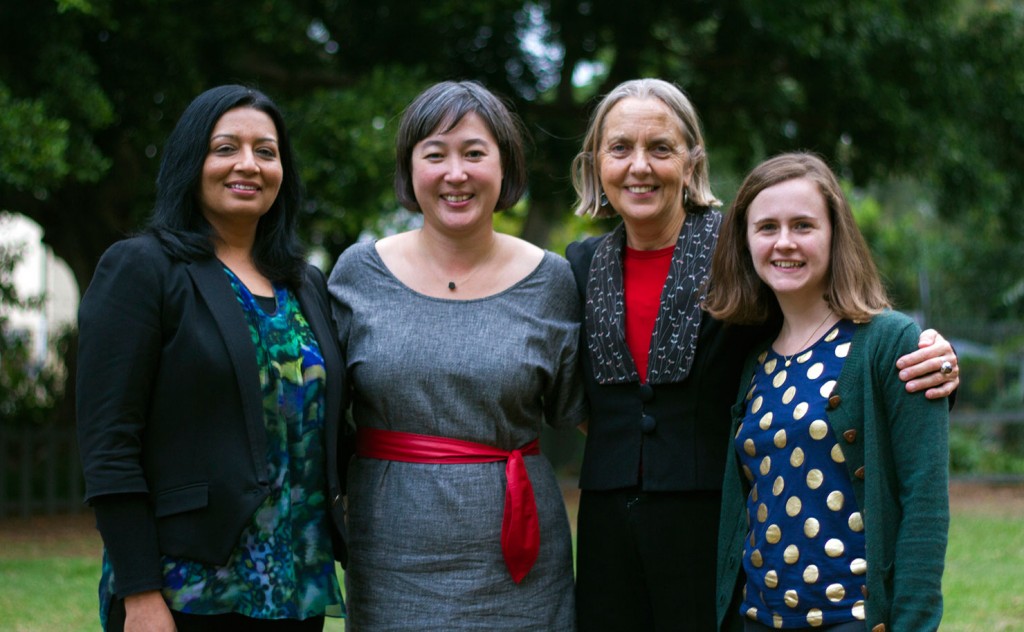 I am a member of the Greens NSW. I am a perhaps unlikely member, given my in-principle suspicion of political parties and politicians. As a writer at New Matilda, I understand that this can create conflicts. For example, a member of a party may want to paint their party in a rosy light, downplay internal conflict, and so on. As a person wearing two hats at different times, I have tried to read relevant information in the public arena, and solicit comment from people in the Greens NSW. A few people, with different political sympathies, have done so privately, requesting anonymity.
My aim in this series on conflict in the Greens NSW is to offer a different vantage point on the conflict between the so-called radicals and moderates. I think a good path to understanding that conflict is through the court case that recently ended.
The case pitted Cate Faehrmann against the party in the courtroom. In another sense it pitted some of the party with Faehrmann against some of the rest of the party. It is worth breaking down how this happened, given the stakes and the costs involved.
In my view, given it is a public document, it offers a useful opportunity to understand party conflict. I also hope that my analysis can give some idea of what the conflicts are about, and how they have been misrepresented.
Faehrmann decides to stand for pre-selection
The judgment, by Chief Justice Julie Ward, set out the timeline. In January, Faehrmann started moving back from Victoria to NSW. She was stepping down as chief of staff to Australian Greens leader Richard di Natale, to move back to NSW to stand for the pre-selection.
Mehreen Faruqi served as the Greens state representative in the upper house, but recently won the Federal Senate pre-selection, to be the number one Greens candidate. This created an opening for someone to replace her, and slide into Faruqi's parliamentary seat without needing to run an election campaign. If Faehrmann won pre-selection, she could fill the casual vacancy created in the State upper house seat. Faehrmann has previously served in the NSW state parliament as a Greens representative, before unsuccessfully running as the lead Senate candidate for NSW in 2013.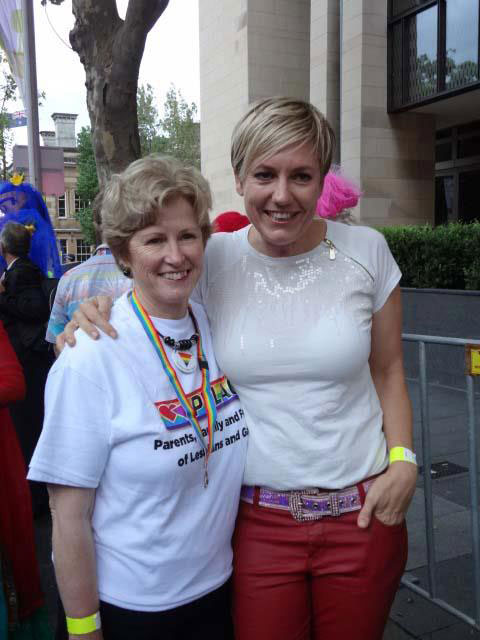 On 5 February, Faehrmann sent an email to a Victorian Greens official, urging that her membership be transferred from Victoria to NSW. This was confirmed by a NSW official an hour later. A week later, she asked about her membership, and was informed that it was provisional. Provisional members are not exactly oppressed, but they can't stand for pre-selection. Provisional status lasts for three months, which means Faehrmann would be about a month late in transferring membership.
There is no suggestion that the person who informed Faehrmann of this, or that his interpretation of the rules was driven by any kind of malice, political bias, or anything like that. This was how the rules were consistently interpreted and applied.
Faehrmann was understandably upset by this ruling. She had quit her job to stand for pre-selection. She has lived in NSW in the past, and only moved to Victoria temporarily for work. It is natural that she should be upset, particularly given her view that she stood a strong chance of pre-selection. Certainly, she would have had the advantages of former incumbency, and the various connections that would ensue from her prominent positions in the party.
On 21 February, her solicitors wrote to the Convenor of the Greens NSW. It presented the advice from "members of the Victorian Bar". It is reasonable to assume that the costs run up from Faehrmann's solicitors, and members of the Victorian Bar would have been substantial. The advice conveyed was that the constitution had been inappropriately interpreted.
I am not going to get into legal analysis of the Greens NSW constitution. The review of the legal issues by the Chief Justice of the Supreme Court in Equity should be regarded as authoritative. Put differently: on legal construction, Faehrmann was right, and her lawyers were correct. At this stage, Faehrmann had good reason to believe that her interpretation of the constitution was correct, and had legal experts on her side. At this point, it is fair to say that no one acted inappropriately, though the clash would soon emerge.
Greens NSW consider Faehrmann's membership: the procedural issue
Faehrmann wasn't thwarted by the membership officer. As noted by the court, the issue was referred to State Delegates Council (SDC), held from February 24-25. The SDC is a chance for something like democratic decision making by the party. People from local groups across New South Wales have time to consider proposals submitted in advance. The proposals are then discussed and voted on at SDC.
The controversy could have been resolved here. However, Faehrmann faced some difficulty. Achieving constitutional change is difficult, because decision-making at SDC requires consensus, or at least a three to one majority to "change the status quo". Faehrmann would have needed a three quarters majority to have had the constitutional interpretation changed.
As noted by Chief Justice Ward, a "number of resolutions" were proposed on this subject. None were carried. I will discuss later why this may have been. Suffice to say, at this point, the processes of the Greens had been followed, and Faehrmann had lost.
Her supporters might call this a stalemate, but the effect was the same. She had quit a high-profile job to stand for pre-selection, which she was being denied for seemingly minor technical reasons. She had presumably paid for solicitors and barristers to provide legal advice and draft a letter to the NSW Greens urging them to accept her as a member. This had not gotten her anywhere. If she was to stand for pre-selection, she could try mediation, or she could take the party to court.
Given that the matter did go to court, and costs were awarded against the Greens NSW, one might think it would have been better if the matter had somehow been resolved without going to court. Why not just let Faehrmann bypass her provisional status? She had already been a representative, after all.
The counter-argument here is procedural, though there is also a political one (to be discussed subsequently). The procedural one is as follows: the rules of the Greens are to be applied equally to everyone. People who determine the rules – the officer bearers – are not supposed to have the autonomy to make exceptions, to help people out if they're well-connected or prominent.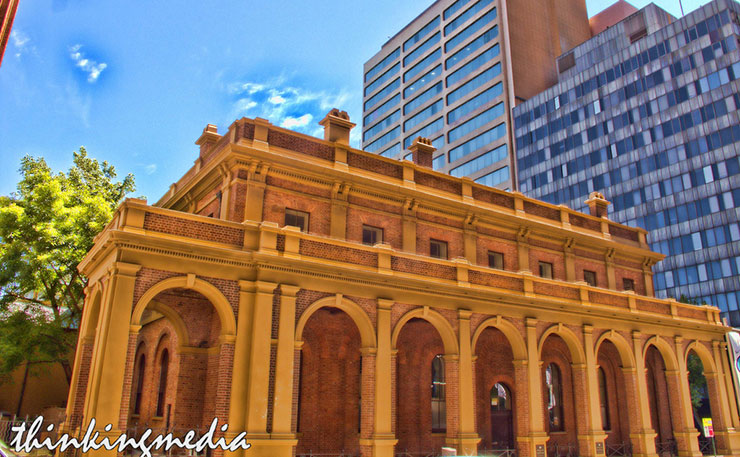 The person in charge of membership made a decision consistent with previous decisions. When it was controversial, he didn't simply decide she was too important to lock out. Instead, it was referred to SDC, and the membership was able to have a say about whether the rules should be changed. The membership declined to do so.
Hence, the rules should apply to a former representative in the same way that they applied to anyone else. Whilst the result may not have been optimal from some people's point of view, the process is designed to be democratic, and to bind officials, such that they can't act with autonomy, and carve out exceptions and bend rules when they feel like it. The fact that an exception was not made is testament to the processes being rigorous and consistently applied.
As noted in the judgment, it was undisputed that under the Greens NSW Constitution the mechanism for resolving these kinds of serious disputes is mediation. Faehrmann declined to do so. Her position was that the issue could not be compromised on – either she could stand for pre-selection, or she couldn't – and mediation could be too slow to resolve the issue before relevant deadlines. It would most likely increase "the costs to all parties", without satisfying any side.
On 1 March, the Membership Officer wrote to Faehrmann, expressing optimism that she would accept the will of the SDC. He would be "significantly disappointed" if the matter went to court. Faehrmann's solicitor responded a day later advising she would seek urgent declaratory relief. Summons were filed on 6 March. The Membership Officer and the Greens NSW were the defendants, with Faehrmann as the plaintiff. She sought declaratory relief, an injunction, and costs.
In a Facebook post on 9 March, Faehrmann set out her reasoning for going to court. She explained that she provided her legal advice
"to the Greens NSW Office Bearers weeks ago and urged them to get a second opinion. I understand they did not do this. The recent Greens NSW State Delegates Council debated the matter and did not reach a decision. A proposal urging the party seek legal advice was also not supported. Despite this stalemate by the SDC and no legal advice to rely upon other than that which I provided, I was informed by the Office Bearers last week they would not change my provisional membership status.
I am therefore distressed to be left with no other alternative than to seek an urgent ruling of the correct application of our Party's rules via the Courts."
That is, Faehrmann recognised that the SDC did not accede to a proposal that the party seek legal advice. That is, there was no mandate at that point to spend party money on seeking legal advice in relation to Faehrmann's request for a reinterpretation of the constitution. She was not rejected by a bureaucracy. Her attempt at change was rejected by the membership, or at least, she had not garnered enough support from the membership to get satisfaction.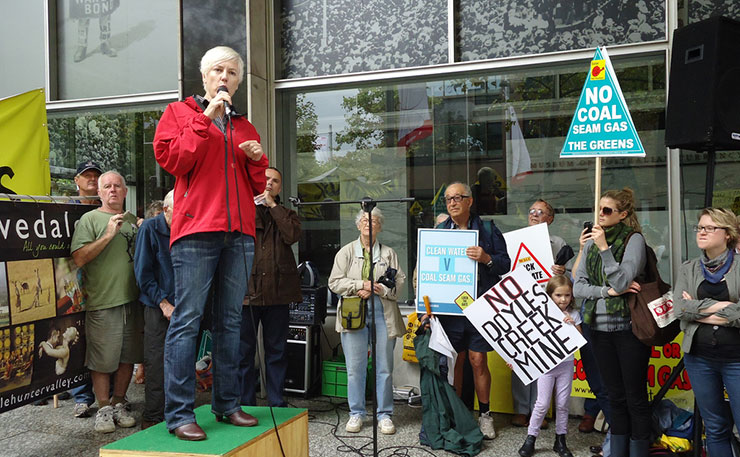 Furthermore, her assertions about legal advice saving the day are also belied by the factual record. Faehrmann implies that if legal advice had been sought, they would have simply agreed with her, and her provisional status would have changed. Yet the Greens did ultimately seek legal advice. After she issued the party with a summons on 6 March, the Greens sought legal advice, and the lawyers they hired sent a letter setting out their opinion that Faehrmann was a provisional member. In the end, the court sided with Faehrmann. Yet this does not mean that the issue was unarguable, or that the Greens NSW at any point acted in bad faith.
Faehrmann urging the party to seek legal advice – despite the SDC failing to carry this resolution – would not have resolved the issue, because when it did get legal advice, that advice did not agree with Faehrmann's. Hence, the only way that the matter ultimately could have been resolved would have been simply to give in to Faehrmann. Again, this would have been in defiance of what the SDC had allowed for.
I'll explore further how this was subsequently portrayed publicly, erroneously in my view, in part 2, published tomorrow.
Donate To New Matilda
New Matilda is a small, independent media outlet. We survive through reader contributions, and never losing a lawsuit. If you got something from this article, giving something back helps us to continue speaking truth to power. Every little bit counts.