Michael Bradley weighs in on the growing furore over the National Rugby League's response to the violence of one its rising stars.
Matt Lodge is a 191cm, 118kg front rower currently playing professional rugby league for the Brisbane Broncos. He is a very large man with very large muscles and the kind of face you just know would break your fist if you were stupid enough to punch it. He's every tattoo-covered inch the archetypal modern footballer. And he's only 22.
Lodge is also the owner of an impressive record of criminal violence, combined with professions of remorse and rehabilitation and no meaningful redress for his victims. All of this detail is known to his employer, the Broncos, and the National Rugby League which holds the ultimate power over players through its registration system.
It was known to them when the NRL re-registered him this year and the Broncos gave him a contract. As Broncos coach Wayne Bennett said in the pre-season, "he's a footy player. He's here to play footy." Nothing more to be said.
Except for that violent assault business and the increasingly loud calls from many quarters for Lodge to be rubbed out of the game altogether. Which begs the question: as we call #timesup on this ugly side of male behaviour with ever-growing determination, what's the correct consequence for the men in the cross-hairs? Is redemption a possibility for them, or must they be red-carded for life?
Lodge, to be clear, disgraced himself pretty spectacularly. In late 2015, he went on a violent rampage in New York in which he threatened to kill two women and their male companion on the street, chased the latter into an apartment building foyer, put a headlock on and repeatedly punched a male resident who tried to intervene, broke into the man's apartment and locked him out, then tried to punch his way through a locked door into a bathroom where the man's wife and child were hiding from him. Had he not been arrested at that point, we can only speculate what he might have done.
For that night's work, Lodge got a misdemeanor reckless assault conviction (on a plea bargain) and a verdict against him for $1.2m in civil damages to the family he assaulted. He has never apologized directly to them and has made no attempt to pay the verdict.
According to Lodge, the Broncos and the NRL, in the intervening two years Lodge has been undergoing intensive rehabilitation and counselling, is deeply sorry and is now an entirely reformed man. He should, they say, be given a fair go.
Hmm, well, but then there's also that other thing. On the weekend, Lodge's former girlfriend went public detailing her relationship with Lodge which ended in 2015 (not long before the New York business) with his facing eight charges of domestic violence, to one of which he pleaded guilty.
The woman, Charlie Saliba, says that Lodge was serially violently abusive during their relationship. She took out an Apprehended Violence Order and decided not to attend court for Lodge's trial, at which seven of the charges were dropped. On appeal, Lodge got no conviction recorded, with a good behaviour bond, for the remaining charge.
That one charge related to an incident in which Lodge, according to a neighbor who said she witnessed it, slapped Saliba in the face and shoved her to the ground outside their home.
It has to be said, of course, that Lodge remains entitled to the presumption of innocence in respect of all allegations which have not resulted in a guilty plea or conviction. So let's stick to what he's admitted.
As the shit hits the fan con spirito, two of the Broncos' major sponsors have stirred. NRMA Insurance is saying it's "disappointed" Lodge hasn't paid what he owes in New York, while the University of Queensland has written to the club asking it to confirm that it has "zero tolerance for such behaviour".
What exactly does "zero tolerance" mean in this context? Lodge's self-admitted conduct was criminal, violently abusive. Everyone enthusiastically agrees that it was inexcusable. And yet, clearly it has been excused by Lodge himself and by those who control his preferred employment.
In conventional social contract theory, once you've done your time for your crime, you are entitled to a fresh chance on the basis that your social debt has been fully repaid. Obviously, Lodge is still in debit on the literally financial aspect of this equation. But say he does make good with the $1.2m? Should everyone then sit back down and let him play some footy?
We're a long way from knowing how this stuff is going to resolve itself, as we're still so early in the rebalancing of the gender-power scales. Harvey Weinstein and Kevin Spacey have been banished (presumably for life) from the entertainment industry, and it's no longer acceptable to pay a compliment to any of their volumes of (previously) highly acclaimed work.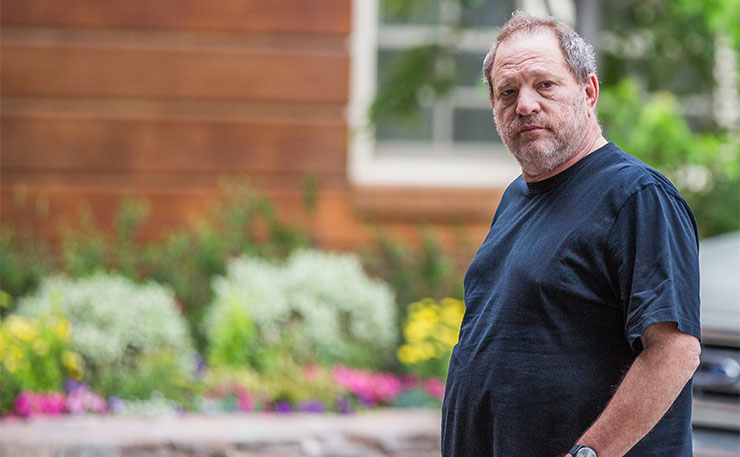 In their cases though, there's a directness on which to rest – these guys monstered their victims in the very course of plying their trade. Rubbing them out of that game is a no-brainer. But what about Chris Brown? Still a much-feted music maker, somewhat dogged but certainly not stopped by the fact that he (at least) once beat Rihanna's face to a bloody pulp. Or Mike Tyson? I cringe every time I see this convicted rapist hamming it up in The Hangover or an ad for Ultratune, but apparently he's ok to play. If he was still young enough to box, I guess they'd let him do that too.
On those precedents, Matt Lodge should indeed be left alone. He hasn't put any of his opponents in a headlock and punched them in the face, or slapped a cheerleader to the ground. His playing record is clean. Moreover, says the NRL, isn't a shot at redemption precisely what an ethical sporting organisation like the League should offer a young man who went badly wrong, but has done all he can to mend his ways?
There is something to commend in that last sentiment as a piece of social messaging, but surely there's another message to the young footy fans which it tends to ignore: the idea that the violent assault of innocent, vulnerable people, mostly but not exclusively women, is behaviour of a kind which is excusable, forgiveable and indeed forgettable within a two year timeframe provided you're really sorry.
Whether or not Lodge has the slightest clue how deeply abhorrent his behaviour was, and there are good reasons to think he doesn't, what the handling of his situation reveals is a deeply intransigent part of the institutional problem which the #timesup movement is desperately seeking to address. Institutions default instinctively to the preservation of their own existence; intrinsic to that is a reflex to defend their own members, and in doing so to assertively advocate for those individuals' human rights. Such as the right to a second chance.
In unconsciously following that routine path, these same institutions forget another set of human rights which, surely, have a higher claim to priority: those of the victims – past, present and future.
The NRL and the Brisbane Broncos are exemplar of transparent integrity by comparison with, say, the Catholic Church. But their concern for a young man who may well never punch anyone again, while ignoring the ongoing and unremedied damage he did just a couple of years ago, is much more than a public relations problem.
It's a failure of social responsibility by institutions with immense social influence. Sadly, it still has to be said, they just don't yet get it.
Donate To New Matilda
New Matilda is a small, independent media outlet. We survive through reader contributions, and never losing a lawsuit. If you got something from this article, giving something back helps us to continue speaking truth to power. Every little bit counts.