The South Australian election this weekend won't be like any recent SA election. Which is a major problem, writes Geoff Russell*.
Many South Australians will be profoundly mislead about how the vote they make on March 17 will work to select the next Parliament.
It has been customary for decades to publish the Group Voting Tickets (GVT) used by parties to direct preferences for people choosing to vote 1 above the line in the Legislative Council (upper house) ballot.
Here are the GVTs for 2010 and 2014 on the ABC Election web pages. Group Voting Tickets became famous or infamous, depending on your view, when Nick Xenophon was elected to the SA upper house in 1997 with just 2,580 first preference votes. Meaning that 2,580 people put 1 above the line for his "No Pokies" group, but that he picked up the rest of the 74,709 votes that gave him victory via the preference flows determined by the various GVTs.
The mantra for that and all subsequent elections has always been vote 1 above the line or number all the boxes below the line.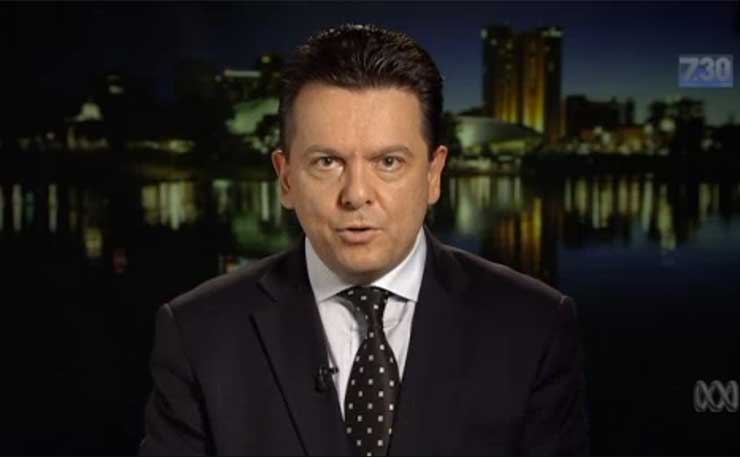 And what are voters being told at pre-poll stations already? Almost exactly the same, according to a friend who voted last week: "Vote 1 above the line or number 12 below the line".
But at the next State Election on March 17, there will be no Group Voting Tickets. So if you vote 1 above the line for a party which is eliminated, your vote will be trashed.
Unlike the Federal Senate election, you won't be forced to number more than one, nor will you be told about the removal of Group Voting Tickets nor about the risk of your vote being trashed.
The Electoral Commission isn't telling anybody about the changes. In particular they aren't telling them that GVTs are gone, nor telling them about the risk that a number 1 vote above the line will be wasted if that party is eliminated. They aren't telling them that 1 above the line on March 17, 2018 is nothing like one above the line was in 2014.
You'd think that it would be the duty of the Electoral Commission to advertise the abolition of a feature of State elections for so long. But not according to the Electoral Commission. Not only haven't they done so, they have claimed in a phone call to me that to do so would be a breach of the electoral act.
I've asked them to clarify in writing exactly how the legislation prohibited this. They said they'd do so last week, but despite chasing, I'm still waiting.
So on March 17, at least two classes of voters could be profoundly mislead. First, those voters who vote 1 above the line for a small party will see their vote vanish if that party is eliminated during counting, instead of flowing to the second preference given on that party's GVT.
The second group to be mislead are those holding a How To Vote card from any party in one hand and a ballot paper in the other. The How To Vote card will have a list of parties marked 1 to whatever above the line. How many people will assume that this is what it's always been previously? Namely, the order of preference flows if they simply vote 1 above the line?
On the ballot they'll be told that they can provide a different ordering of parties if they wish, or simply vote 1. How many will presume that by simply voting 1, they'll get what they've always got – the preferences worked out by inter party haggling?
Whose fault is this mess? That's a very interesting question. Since I haven't yet received the official response to my official complaint from the Electoral Commission, I've no idea. But watch this space.
* Declaration of interest: Geoff Russell is running for the Animal Justice Party in the lower house seat of Florey.
Donate To New Matilda
New Matilda is a small, independent media outlet. We survive through reader contributions, and never losing a lawsuit. If you got something from this article, giving something back helps us to continue speaking truth to power. Every little bit counts.