The people (and a movement) have achieved what the law and our leaders couldn't, writes Sharon Desilva.
On this international women's day, we must not let the naysayers deter us from advocating to eliminate sexual harassment at work. It's hard not to interpret the commonwealth Minister for Women's comments about the #MeToo movement as an attempt to silence women, not long after they have found their voice. I am less pessimistic about #MeToo. It's time to celebrate the zeitgeist of equality giving women the confidence to speak out about sexual harassment at work.
A national survey by academics from the University of Sydney found that one in 10 women report being subjected to sexual harassment at work (of 2,100 women surveyed). In 2012, the Australian Human Rights Commission found that the rates of sexual harassment were far worse than reports suggest.
While working as a lawyer, I have heard women say that their harasser has more money than they do to fend off litigation. And by simply attacking the character of a woman who was sexually assaulted, an attempt to seek justice will fail. It's not an easy path when you face the prospect of funding costly and stressful litigation, while grappling with the personal consequences of harassment.
Sexual harassment occurs in many contexts. Sexual harassment typically involves unwelcome and unwanted sexual advances and requests for sexual favours. Frequently, sexual harassment arises when a person engages in unwanted sexual conduct that a 'reasonable person' would anticipate might make the person harassed feel offended, humiliated or intimated. Sexual harassment is also a form of sex discrimination. Both sexual harassment and sex discrimination are unlawful under the commonwealth Sex Discrimination Act and state and territory equal opportunity laws.
Behaviour can amount to sexual harassment if it is directed at you or occurs in your presence; for instance, if you were exposed to a 'hostile' work environment. It might be one incident or many.
The #MeToo movement has been able to achieve what lawyers (myself included) have been unable to do. It has created a groundswell of support for women to speak out about sexual harassment.
Experts who have researched this area of the law have known for some time that sex-based discrimination (including sexual harassment) must be viewed as a society wide, structural problem and that we need to move beyond the need for an individual to enforce her rights. This is exactly what the #MeToo movement has been able to overcome. It is a movement greater than any individual, and it has raised money for women to pursue litigation should they choose to do so.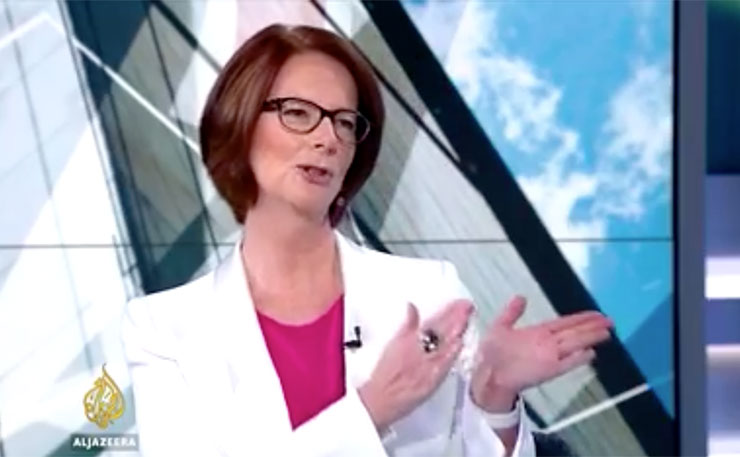 It was not that long ago that our first female Prime Minister was compelled to remind us all that sex-based harassment at work exists, is destructive and can happen to anyone of us. Remarkable as it was that our Prime Minister was subjected to such a torrent of sex-based harassment, it was a salient reminder of the extent to which sex-based harassment is culturally embedded in our society. And with men holding the majority of powerful leadership positions, it's unsurprising that women are more frequently (than men) subjected to sexual harassment and sex-based discrimination at work. In my experience, while working as a lawyer, usually the person harassed is in a less powerful position in relation to their harasser.
Research published in 2013 by Saunders and Easteal into women's experiences in rural Australia reported that the rates of sexual harassment were higher than (the Australia-wide norm) in male dominated sectors (like agriculture and mining) and that a culture of male dominance is a key reason for these high rates. This is another reason why we need more women in leadership positions.
Employers are well aware of the financial and reputational risks of not dealing with complaints of sexual harassment at work, partly because an employer may be held responsible for sexually harassing conduct by its employees in certain circumstances. But It's also because #MeToo has done what the law has been unable to do.
We know that more can be done to achieve equality at work. For instance, Professor Catherine A MacKinnon has argued that we should adopt more sensible statutory limitations for sexual harassment claims. And employers ought not use and enforce non-disclosure and confidentiality obligations against persons subjected to sexual harassment.
Presently, there is much momentum to take action to close gender pay gaps. Overseas companies are increasingly being required to conduct pay equity audits to close the gender pay gap at work, and pay fines for a failure to do so. Perhaps, on the back of the #MeToo movement, and in light of the move to equal pay audits, a logical next step is for all ASX 500 companies, public sector and not for profit employers, to conduct sexual harassment and sex discrimination audits.
After conducting these audits, it would be possible to assess if a complaints procedure is working as it should, alongside appropriate compensation mechanisms and other supports.
We could truly shine a light on the instances of abuse if the results of these audits were made available to the board or relevant executive body.
Sexual harassment audits might start to establish greater accountability and transparency around a phenomenon which has been shrouded in secrecy for far too long.
Without reform, employers (and prominent individuals) will continue to be named and shamed for failing to act, and victims will not be silenced.
On this international women's day, let's pay tribute to the #MeToo movement, rather than silence the voices within it.
Donate To New Matilda
New Matilda is a small, independent media outlet. We survive through reader contributions, and never losing a lawsuit. If you got something from this article, giving something back helps us to continue speaking truth to power. Every little bit counts.