Winning a seat in the Senate for a political party, then dumping that political party and either going it solo or joining another party, undermines our parliamentary system, writes Ross Hamilton.
It used to be said that it was harder to get out of the Australian cricket team than it was to get in there. While that may no longer be the case for our cricketers, it is clearly is with our politicians.
Once an individual gets their backside on a red or green leather seat in Parliament House, they generally get to stay there no matter what. They then get to pick and choose who they will represent, with the result of elections simply ignored. This makes a complete farce of our electoral process and it must change. But it won't.
An individual seeks election for a specific political party unless they are an independent from the outset. The Senate results from the 2016 election clearly demonstrate that the majority of Australians vote above the line for party, not the individual.
Voters have every right to expect to continue to be represented by the party that won those positions. But once someone gets into the Senate or House of Representatives, the electorate no longer matters.
When Cory Bernadi quit the Liberal Party, he no longer had the backing of the proportion of the SA vote won by the Liberals. Only approximately 2,000 South Australians had voted for him as an individual. Yet he retained his Senate seat despite not having enough votes to win so much as a part-time position as a Parliamentary shoeshine boy.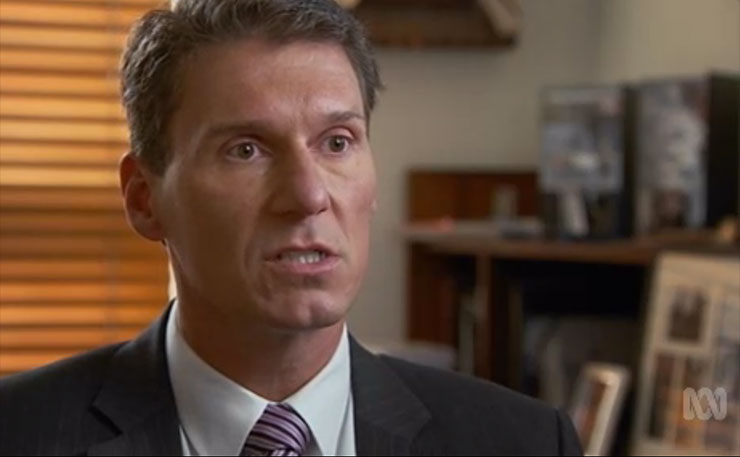 Lucy Gichuhi stood for election as Senator in 2016, representing the Family First party in South Australia but was unsuccessful. But after Bob Day lost his senate position on constitutional grounds, Gichuhi was the next cab off the rank on the list of Family First candidates after countback, becoming Senator Gichuhi by default.
Except several weeks later the Family First party no longer even existed as Day had merged it with Bernardi's Australian Conservatives.
So where did that leave the South Australians who voted for the Family First party that no longer existed? What gave Gichuhi the right to then be an Independent Senator when only obtaining 152 votes of her own?
Despite never elected as a Liberal or National, Gichuhi now gets to join the ranks of LNP Senators, becoming an unelected part of the ruling conglomerate. And the outrage of LNP Members and Senators over Bernadi remaining in the Senate after quitting his party, was strangely absent when it was to their advantage to permit Gichuhi to similarly ignore the electorate.
Matters are even more ludicrous when you look at the One Nation situation. Malcolm Roberts also owed his Senate seat entirely to the party's vote – only 77 people voted for him as an individual. But after the High Court gave Roberts his marching orders, the next eligible person on the One Nation list was Fraser Anning, who only received 19 votes.
Yet the moment Anning appeared in the Senate, he announced he had quit One Nation. So now we have someone holding a seat in the Senate with a grand total of 0.0001% of the required quota. In other words, he failed to obtain 99.999% of the quota but still has a Senate seat.
Whether you love or hate One Nation, and I despise them, it cannot be denied that they legitimately won three Senate positions in Queensland. Yet that electoral result was tossed out with last weekend's fish and chip wrappers. But One Nation also benefitted by just such ship jumping when Steve Dickson quit the LNP to join ON and give them a parliamentary seat in Queensland that was never won at the ballot box.
We never seem to be far from political hypocrisy.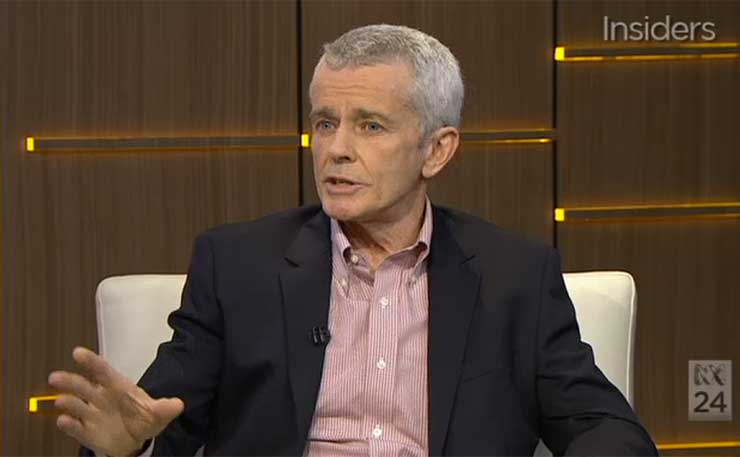 The Australian Electoral Commission considered this overall situation after Meg Lees quit the Australian Democrats in 2002 to continue as an unelected Independent. But the AEC position eventually was to recommend doing nothing, suggesting that trying to control these matters by legislation is too difficult. What rubbish.
Legislation is needed to make the position very clear – if you decide to quit your party or change parties, then you lose your seat with by-elections required for the House of Representatives and the next eligible name taken from the electoral list for the Senate. If a political party suddenly disappears then the same process should replace all Members and Senators of that party. This also needs to be enacted at both Federal and State-Territory levels.
Members and Senators cannot continue to decide who or what they want to be part of, after an election. And it will only be through such remedial action that elections can have any hope of regaining any integrity and honesty. As matters currently stand, elections are becoming increasingly meaningless.
Unfortunately, the reality is that no political party in Australia would support any such change. Why? Because, as just proven by the hypocrisy of the Gichuhi matter, the major parties have too much to gain by ignoring the electorate.
Donate To New Matilda
New Matilda is a small, independent media outlet. We survive through reader contributions, and never losing a lawsuit. If you got something from this article, giving something back helps us to continue speaking truth to power. Every little bit counts.