Every first-year Philosophy undergraduate learns how to recognise a paradox, and there are two basic types.
The first is a proposition that is made on the basis of apparently sound reasoning from acceptable premises, but leads to a false conclusion. The classical example is the liar's paradox.
A liar who says 'I am lying' makes an apparently sound claim on the basis of an apparently sound premise —the fact that they are a liar. But it turns out that it is impossible for this statement to be either true or false: either way they cannot really be a liar.
The second type of paradox is when a seemingly absurd or contradictory proposition on closer investigation turns out to be true. So for instance the counter-intuitive idea that particles can be in two places at once turns out to be true once we familiarise ourselves with the laws of quantum mechanics.
Paradoxes of both types can be observed in the UK and Australian higher education sectors this week.
On this side of the world, we can see of evidence of a type-1 paradox: let's call it, the 'graduate labour market paradox'.
On 8 January, Quality Indicators for Teaching and Learning (QILT) published the results of the 2017 Employer Satisfaction Survey. The survey stated that 84% of employers were satisfied overall with the skills of the university graduates they employed, with 93% saying that the graduates they employed were prepared 'very well', or 'well' for their current employment.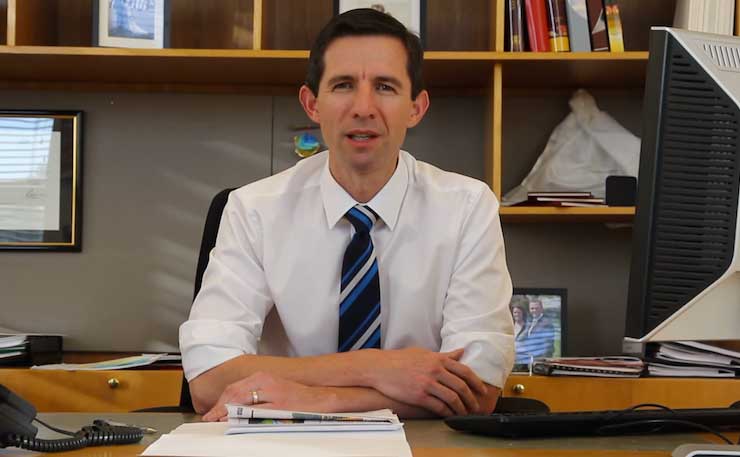 Education and Training Minister Simon Birmingham released a statement on the survey, saying that these results were encouraging because they allow students to compare how courses "are viewed by their prospective employers as part of a clearer picture of our higher education system". According to Senator Birmingham, the survey will allow students to make better decisions "when considering the courses and careers they choose to embark on".
However, as QILT's Graduate Outcomes Survey also makes clear, whatever path they embark on, up to 38% of graduates leaving Australian universities today will not find full-time work. According to that data, the last decade has seen a rise of 17% in the number of university leavers in part-time employment.
In response to these figures, Senator Birmingham demands "more accountability of universities for the students they take on". He insists that universities must "take responsibility" for the outcomes of their graduates.
One might be tempted to argue at this juncture that universities are not just employability factories, but rather spaces for intellectual enquiry, self-discovery, and collective endeavour. Whatever their remit, though, no university would dispute that HE institutions must do everything in their power to provide students with the best possible standard of education, encouragement, and support.
But even if we conceive of the role of universities only in narrow economic terms, the implication that what happens within their walls can or should somehow guarantee the outcomes of students once they leave the campus and enter an increasingly volatile and precarious global labour market is false.
As the GOS makes clear, one of the main causes of the increase in part-time graduate work was the GFC in 2008: a less stable global labour market, combined with an influx of increasingly highly-qualified young people, makes it more difficult to get a job.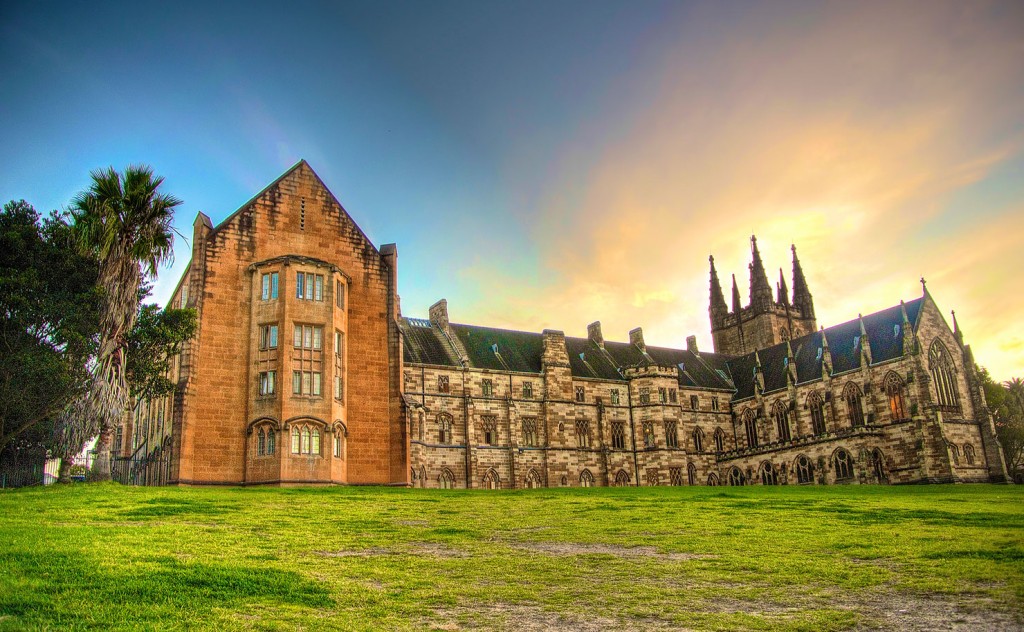 The paradox here, if you hadn't already guessed, is that if the point of universities is supposed to be to produce employable graduates, then there have to be jobs in which these graduates can be employed. But that is not something for which universities can be held responsible.
In the UK, the universities sector has confronted both a type-1 and a type-2 paradox this last week. Since they're related, let's group them together as the 'freedom of speech paradox'.
The UK government has recently established a new Office for Students, a regulatory body that merges HEFCE and the Office for Fair Access. It has extensive powers: it will administer university funding, degree award powers, university title, the Teaching and Research Excellence Frameworks for measuring academic performance, and fair access to higher education.
It will also be responsible for ensuring that universities allow freedom of speech for controversial guest speakers.
The freedom of speech issue is familiar here in Australia: it has to do with universities no-platforming figures who publicly espouse violently racist, sexist, homophobic, or otherwise discriminatory views.
The argument of no-platforming advocates is that 'free speech' is so often used as a cover by those whose right to speak has historically been protected (more or less well off white men) to incite hatred and even violence towards those whose right to speak has historically not enjoyed the same protection: women, people of colour, gender non-binary people, the poor.
In other words, claims to 'free speech' are often not really about 'free speech' at all, but rather act as a dog-whistle for other things, following the logic of American Republican Party strategist Lee Atwater's famous injunction to talk about 'state's rights' instead of using the N-word.
Whatever stance one takes on the no-platforming issue, it seems to be irreconcilable with the OfS' other duty: to enforce the government's Prevent strategy, which is designed to stop people from becoming terrorists or supporting terrorism by — among other things — monitoring the potential presence of extremist views on campus.
The OfS is therefore in the (type-1) paradoxical situation of having to say that universities must protect the freedom of controversial figures to speak on campus… except if they're a radical Islamist, in which case they will be no-platformed after all.
But there's more.
That the current government is of the 'political correctness gone mad' position on the free speech issue is made clear by the fact that at the end of last year it appointed journalist Toby Young as a member of the UK Office for Students Board.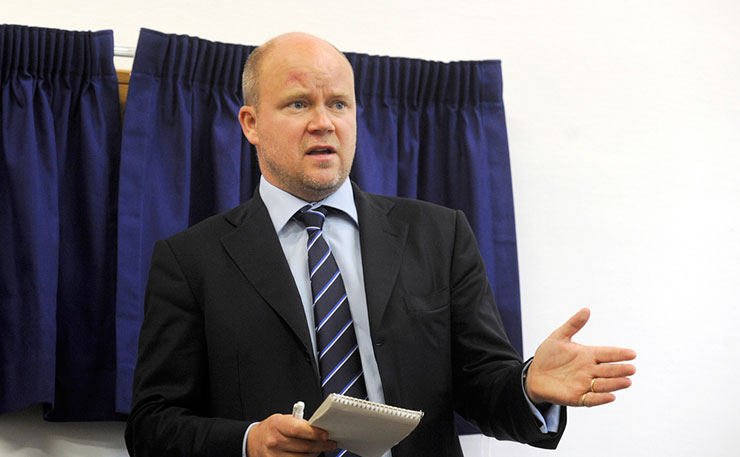 Young's qualifications were touted as his role as Director of the New Schools Network, a charitable organisation that supports free schools: non-profit, independent, state-funded schools set up by community or interest groups, which are free to attend but not wholly under the jurisdiction of the local authority.
For some, Young's role in the free schools movement is controversial enough: it has been argued that free schools foster social segregation, and could be used by religious groups to promote extremism.
But the row that quickly erupted over Young's appointment was not so much to do with his role in free schools, as with his extensive history of making controversial public statements including leering comments about women's bodies, but also about children, schools, and education.
After a public outcry, Young deleted thousands of tweets that documented him commenting on the 'ghastly' need for schools to be inclusive by providing wheelchair ramps for disabled children; calling dyslexic pupils 'functionally illiterate troglodytes', and for the Equalities Act to be axed; and joking about masturbating over scenes of starving children.
What UK Foreign Minister Boris Johnson called Young's 'caustic wit' is certainly caustic. Political correctness gone mad, indeed, to suggest that such a person might not be fit to be in charge of higher education policy.
Young has since resigned from the post he was yet to take up, though seemingly not because of the public outcry: his resignation coincides with the recent revelations about his participation in a clandestine eugenics conference that has been taking place at University College London for the past three years.
UCL is currently investigating the London Conference on Intelligence, whose invited attendees include prominent white supremacists, neo-Nazis, and individuals who have advocated child rape and the "phasing out" of "the population of incompetent cultures".
Quite apart from the credentials of the attendees, one has to question the motives of such a conference given that scientists continue to insist on the complex and mutual influence of hereditary and environmental factors on human intelligence, and that the smart genes essential to the IQ-heredity argument remain elusive.
Many of Young's fellow Tories have very sensibly lambasted his views on eugenics and the like, with one Conservative MP describing them as 'dark and dangerous'. But it bears recalling that it is not the first time in recent years that the Conservative Party has been in hot water over the proximity of some of its members to eugenic views in matters of education.
In 2013, then Education Secretary Michael Gove came under fire for meeting with leading proponents of the thesis that intelligence is largely hereditary, just days after a private document produced by one of his senior aides was leaked, which stated that educational performance is largely based on genetics.
The type-2 paradox in all of this is that Young's appointment to the OfS Board, which might at first have seemed absurd or contradictory based on his track record, turns out to make sense when one considers the lingering influence of such ideas among his peers.
Donate To New Matilda
New Matilda is a small, independent media outlet. We survive through reader contributions, and never losing a lawsuit. If you got something from this article, giving something back helps us to continue speaking truth to power. Every little bit counts.