The ELN is the only guerrilla group still at war with the Colombian state. New Matilda's Michael Gillard interviewed its leaders and one family decimated by decades of civil war, but still fighting for justice.
IN many ways the Arregui family are typical of the Colombian struggle for social justice. For them it was the battle against rapacious state and multinational power during the oil rush in the foothills of the Andes.
Thirty years later, here's the human toll: Carlos Arregui, father of seven and campesino civil rights leader, murdered. Of his three sons who joined the guerrillas, two are dead, one's still fighting. The rest of his children are civilians trying to make sense of their fractured lives. And finally, there's Edita, heartbroken mother and widow, still looking for her husband's killers.
Carlos and Edita Arregui came from the same village in Caqueta. They married young in 1967; she was 16, Carlos 22. His parents were uneducated peasant farmers who disagreed with the couple's early activism. "Out of ignorance they called us communists," Edita recalls. "Carlos also had no formal education, but he loved to read. He knew the constitution and loved community work."
In 1983, the couple and their children moved to Yopal, the capital of Casanare, situated in the eastern foothills of the Andes. It was an agrarian region long abandoned by the state but in the hands of the few and dependent on cattle ranching, logging and, for the many, subsistence farming.
"The oil companies hadn't come yet. It was a healthy place to live," Edita says of the department now with over 300,000 inhabitants, contamination, prostitution, death squads and a brigade to protect the oil companies.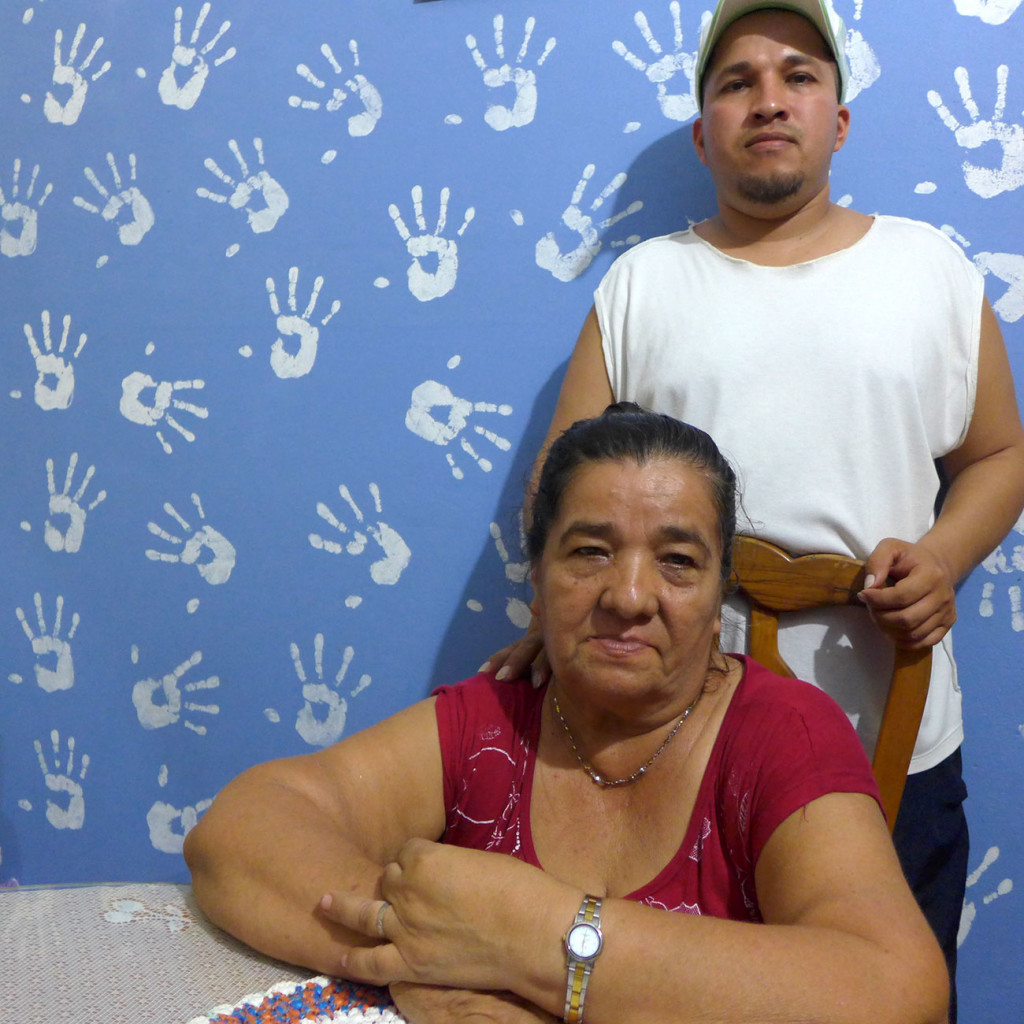 In 1985, seven seasoned guerrillas from the powerful Domingo Lain front of the Ejercito de Liberacion Nacional (ELN) in the neighbouring department of Arauca arrived on a secret mission: to create a new front in Casanare.
For two years they recruited and trained young men and women in the most abandoned campesino dominated area of Chameza-Recetor, where an international consortium of British (BP), French (Total) and American (Triton) oil companies would soon start drilling for oil that was destined for the US market.
The BP-led consortium paid a 5000-strong brigade of Colombian soldiers to protect its exploration work. The 16th Brigade brought to Casanare a counter-insurgency strategy known as 'draining the fish tank'. Rather than confront the guerrillas, the military worked with local paramilitary groups to 'cleanse' potential supporters among the local unarmed population and civil society groups.
Jairo Arregui, the third oldest son, was an avid reader like his father, and had devoured Che Guevara's writings before he joined the Cuban-inspired ELN in 1989, aged 18.
His brothers Jose Alfredo and Rutbel were already fighters in the new Jose David Suarez front defending the national patrimony from a Colombian oligarchy enthralled with American capitalism, he explains from his hideout. "Colombia has always been the place the US wants to use as a springboard to control the region. It is the Israel of Latin America."
Carlos and Edita had no problem with their adult sons joining the ELN, but she worried for their safety as any mother would and sometimes brought food to them in the mountains.
She also worried for her husband, who led the Casanare branch of the Asociacion de Usarios Campesinos (ANUC). It spearheaded the peaceful struggle for land reform and lasting social investment and employment by the BP-led consortium in affected villages, particularly paving the damaged dirt road to a massive oil field at El Morro.
Carlos was concerned about the divide and rule strategy of giving village leaders trinkets over sustainable development and counselled against short-termism: "Where are you going to go when the work dries up," he would say.
There were warnings in the run up to his murder. Carlos and the ANUC had received threats during the El Morro road blockade a year earlier in 1994, which prevented BP vehicles reaching drilling sites. "He always said the oil company was behind the threats," says Edita.
Jairo was in prison for rebellion at the time of the blockade. During a visit from his father he warned Carlos that his life was in danger. Jairo explained that military intelligence officers wanted him to spy on the ELN or said his father would die.
The Brigade was sharing intelligence on supposed troublemakers with BP's internal security department and Defence Systems, the oil consortium's private military company of ex-SAS officers.
It was April 1995 when two sicarios came for Carlos Arregui. First they drank beer from the family's roadside shop at the front of the house – clearly not the act of killers worried about being caught.
Vladimir, the youngest son who was 10 at the time, remembers it well. "I knew they were dangerous. I went to the terrace where papa was talking to Gabriel [Ascensio]. Then I heard this shot. At first I thought it was a game. Then I saw them fighting. Papa called to Gabriel to help him."
The two friends were shot dead by the sicarios who left on a motorbike. Unusually, the police arrived quickly but the investigation was risible: beer bottles, cigarette butts and shell casings weren't seized.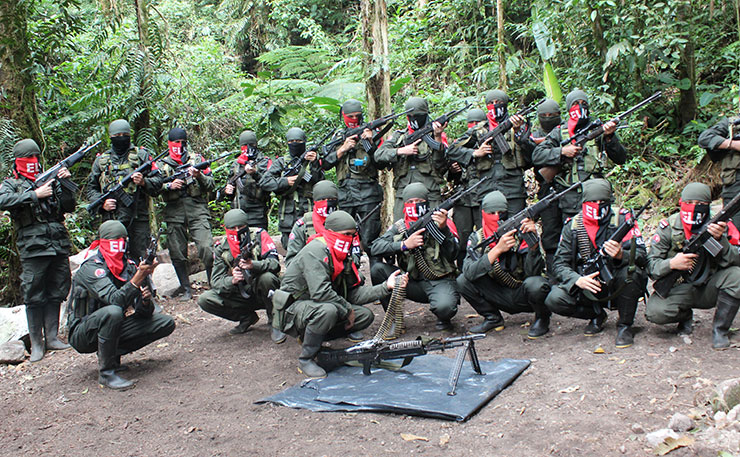 The local prosecutor repeated the Brigade's mantra that Carlos was ELN and had moved from one "red zone" to another agitating. "Carlos was never a guerrilla, he rarely used a knife let alone a gun," his widow still protests.
After Carlos' death, Edita felt "abandoned" by his friends and associates. "So many people he helped. But when he died they weren't there," she sighs.
Maybe they were afraid. For those who stayed and filled his shoes were systematically wiped out or forced into exile. And the following year Edita lost sons Jose Alfredo, then Rubiel in separate confrontations with the military.
Desperate for money she went to BP's headquarters in Yopal to speak with the man responsible for community liaison. "He asked one thing. Who did I think killed Carlos? I said I didn't know and to let the justice system decide, but that I needed money. He gave me one million pesos."
Speaking out is still a death sentence.
TWENTY-TWO years later, the justice system has still not delivered. Not for Carlos or the hundreds who continued to be murdered, disappeared, tortured and displaced in the killing fields of Casanare.
'Maldito Oro Negro!' (Damned Oil!) was an oft-used phrase of Oswaldo Vagas-Pinto, leader of the committee representing eighteen El Morro villages, until he was assassinated in September 2004 in similar circumstances to Carlos Arregui.
It's also the name of the book his brother, Rubiel, is putting together to honour the struggle of fallen and surviving leaders.
The local prosecutor claimed their deaths were "isolated incidents", but Rubiel, an engineer, believes there is a "macabre alliance" between multinationals and paramilitary death squads operating in Casanare with the 16th brigade.
"It is planned. But I fear to say by whom," he adds. Unusually, however, a local paramilitary chief admitted in a 2010 hearing that there was "collaboration" with unidentified multinationals.
Five paramilitaries made a similar admission one year later when convicted of the 2002 kidnap and torture of Gilberto Torres, an oil union leader at a BP pumping station. The killers said the crime was ordered and assisted by Ocensa, a pipeline consortium part owned and operated by BP.
Like its security contractors, BP denied any involvement in the Torres or Arregui cases.
Rubiel believes Arregui was a good leader but says his sons' involvement with the ELN has undermined the struggle.
The ELN work with and sometimes secretly within social movements. Two ELN leaders confirm that the guerrillas saw the ANUC as a "base" of support and that Arregui's murder was a "driver" for the Jose David Suarez front.
But the state's dirty war in Casanare sees no distinction between peaceful, civilian protest and the ELN. The military strategy was to drain the guerrillas of any support by killing and terrorising non-combatants.
Former senior BP security sources explained there was a major internal battle between a "holistic" or militaristic approach to security in Casanare at the time. The latter won, as BP wrongly believed "security was protection."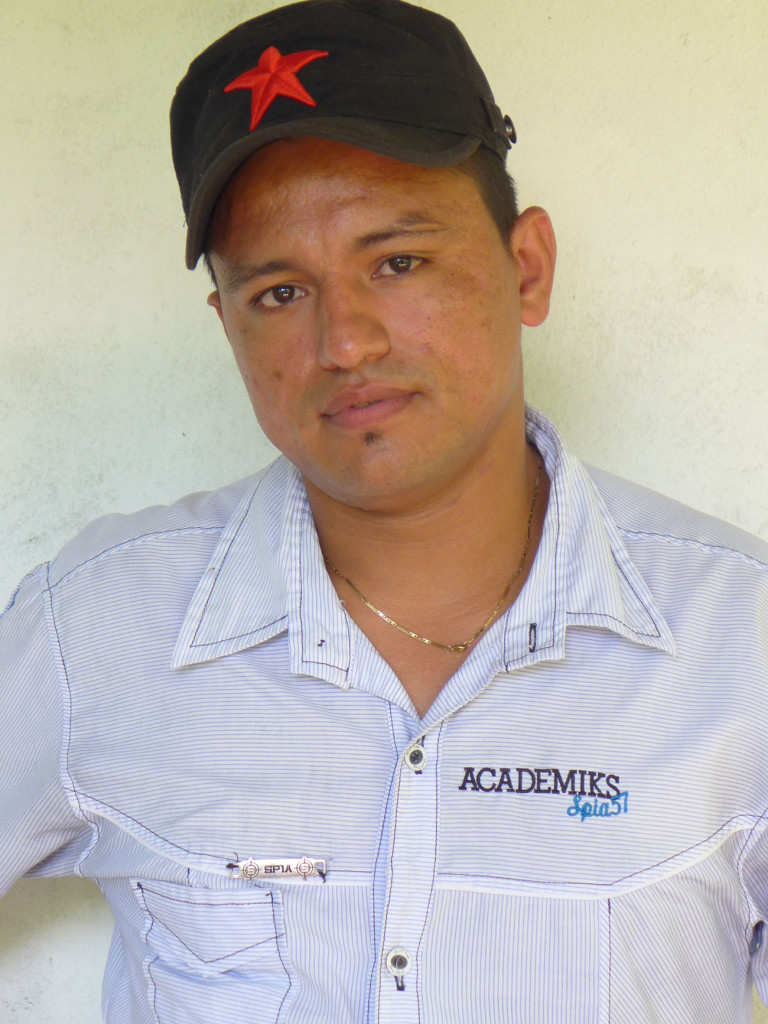 Consequently, the company employed retired Colombian military personnel who like the local brigade "saw ELN and Farc everywhere," one of the sources explained.
BP's refusal to pay vacuna (an oil tax) to the ELN also contributed to civilian deaths by both sides. Paramilitary groups helped guard oil installations and carried out murderous sweeps of supposed sympathisers, while the ELN bombed pipelines and extorted money through kidnapping.
According to the source, Ocensa security was "created to take the heat off BP" after its relationship with the brigade and Defence System was exposed in the British media for secretly training state security forces and going on counter-insurgency sweeps around the oil fields.
BP was "arrogant", said the source, and saw community relations as a matter of handing out pens and caps, which only drove people towards the guerrillas.
The other former security source recalled how when the community gave then BP chief executive John Browne a handmade hammock he apparently replied, "I'm too busy to sleep" before handing it back.
In 2011, BP sold its Colombian operation to Equion Energy Limited for US$1.75bn to help meet a US$20bn compensation bill after its Deepwater Horizon rig exploded a year earlier in the Gulf of Mexico killing 11 men and untold marine life.
"We can't totally blame the multinationals," says Falcio Holguin, a former El Morro community treasurer who survived an assassination attempt. "We took their money to help them do things then kept quiet [about the killings and environmental damage]because of mass unemployment. We wanted the work."
Holguin says Equion, which is owned by the Colombian state oil company and 49% by Repsol from Spain, is worse and only does the minimum for the community. "Equion says it works with the state, but in Casanare the oil companies have replaced the state."
Aristubulo Garcia, another farmer, agrees: "We are also responsible for allowing Equion to do what they do to us," he said when considering how some of the 4,000 El Morro residents put the company's logo on their homes in return for a superficial make over.
Speaking out is still a death sentence, says the father of three. "Equion don't want to provide [gas and electrification]projects that benefit the whole community. Instead there's something for each village to keep them divided."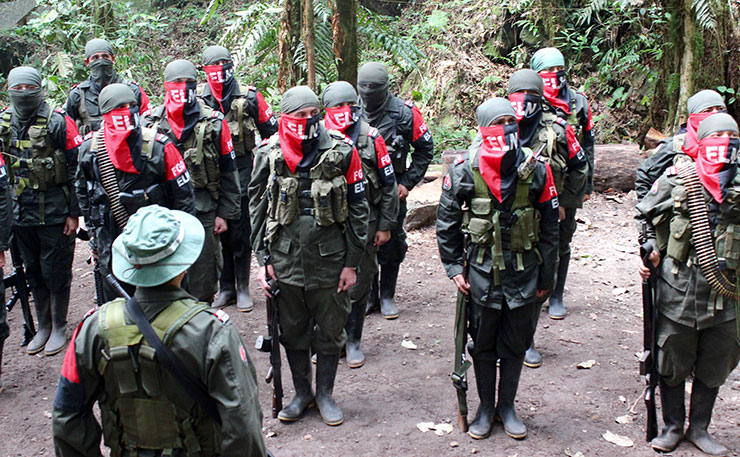 Last year, Equion faced a lengthy blockade in El Morro similar to the 1994 one. The company says it has paid for a feasibility study but that it is the state's job to provide energy coverage. Privately, it blames local political corruption for misappropriating oil royalties and creating unfair expectation on energy companies to replace the state.
New young leaders in El Morro, Jorge Castro and Carlos Julio de La Vega, agree that Equion "bribes" some villagers not to protest by offering to fund small projects.
The pair has posted videos on Facebook denouncing the company for not honouring agreements and using its private security company, G4S, to photograph demonstrations that they wrongly imply are guerrilla inspired.
Equion says respect for human rights is written into its agreements with Colombian state security forces and G4S. But the company refuses to release the contracts citing commercial confidentiality.
Peace in the shadow of dirty war?
THE ELN was decimated in Casanare by the US-funded Plan Colombia military operation between 2002 and 2009, Jairo Arregui explains from his secret location.
Infiltration by state agents and a war with Farc guerrillas for control of the strategic eastern corridor to Venezuela on the border with Arauca also caused heavy casualties for both rebel groups, he said.
After seven years in prison he was part of a mass escape in 2001 thanks to explosives the ELN's Domingo Lain front had smuggled into the jail in Bogota.
Today, Jairo, whose nom de guerre is 'Antonio', is the commander responsible for one of the ELN's eight military blocks in Colombia. Asjefe de guerra central, he is rebuilding the historic and once 1,000-strong Carlos Alirio Buitrago front that was also wiped out by Plan Colombia.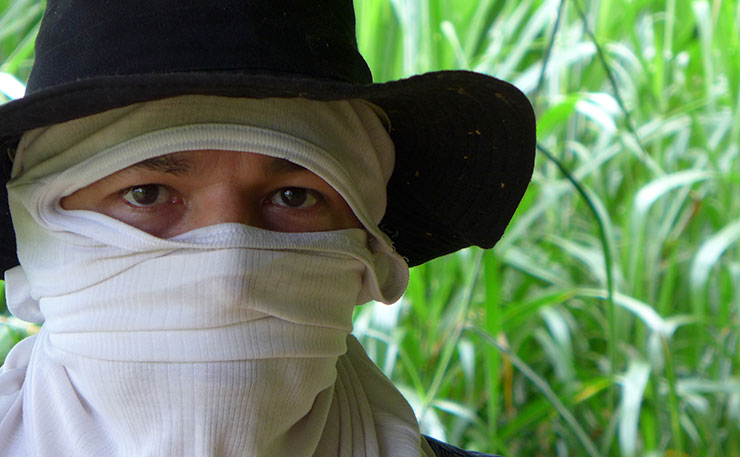 There is much work to do winning back the trust of the people. "We have defended this country, given our lives. But a lot of people are not in favour of us because we've had to kidnap and ajusticiar (kill or bring to justice) the corrupt."
Jairo accepts that there are also rogue fronts in bed with narcos and the ELN is also out of step with how young Colombians think. "The taking of power as we saw it 40 years ago is now a dream," he says.
'Coco', his 32-year-old replacement in Casanare agrees. "We have rethought our position towards the capitalist system, global warming and consumerism to make the revolutionary movement relevant."
In 2016, 70% of Casanare voted against the peace talks with the FARC. Despite the signing of an agreement in December that year, many of the internally displaced here fear both guerrilla groups and the paramilitaries will simply take over or be given their land.
Peace talks with the ELN started in February 2017 and by September a ceasefire was announced. But there are major divisions between ELN fronts.
In Arauca and Casanare, the economically and militarily strong Domingo Lain block is reticent. The causes of social inequality, in other words the neo-liberal export-led economic model, is one sticking point and the existence of neo-paramilitary structures, which the government denies, is another reason not to give up arms.
Peace and an end to the oil fields of terror seem a long way off for now.
PLEASE CONSIDER SHARING THIS STORY ON SOCIAL MEDIA: New Matilda is a small independent Australian media outlet. You can support our work by subscribing for as little as $6 per month here.
Donate To New Matilda
New Matilda is a small, independent media outlet. We survive through reader contributions, and never losing a lawsuit. If you got something from this article, giving something back helps us to continue speaking truth to power. Every little bit counts.