Tomorrow marks 15 years since the Bali Bombings, which killed 202 people, including 88 Australians and 38 Indonesians. Naomi Corteen lost two sisters, Jane and Jenny, in the attacks. This is her tribute to the loves and lives lost, and to a way forward.
My sisters Jane and Jenny had legendary laughter. They were widely loved and remembered for the joy and abandon with which they chased humour, as well their enjoyment of food, wine, anything that facilitated a good time with those they loved.
And how openly and beautifully they loved.
They were the children from my Dad's first marriage, my sister Ellie and I the children from his second. The age gap between us gave room for them to fill a space in our lives left by our troubled relationship with our mother, and her struggle with mental health.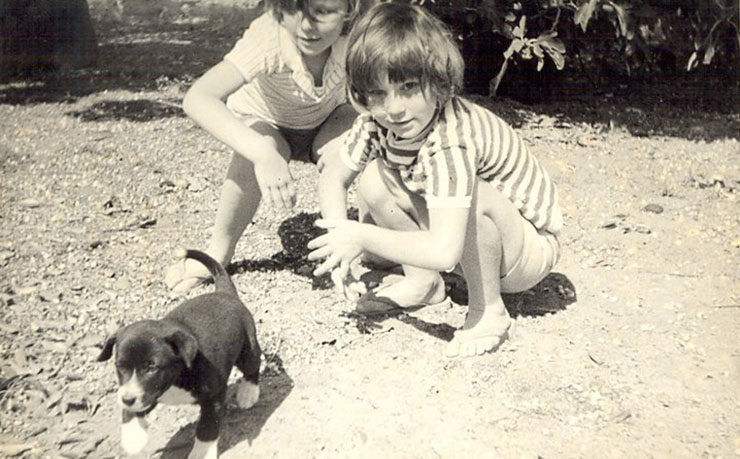 They were endlessly supportive and present for my sister and me, and if it weren't for them I'd be an even bigger mess than I already am in life, having spent many years recovering from a difficult childhood and the traumatic events that took place within it.
Jane and Jenny were a sanctuary for Ellie and I, the time we spent with them often felt like breathing oxygen rich air after leaving a confined space.
In many ways, they provided my sister and I asylum when we needed it from our emotionally war-torn home lives.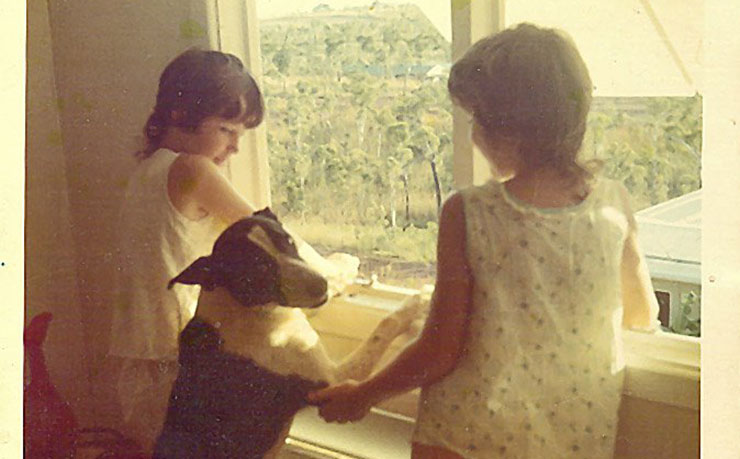 When they were taken from us in the Bali Bombings the pain and lasting effect left behind has been beyond devastating. I'm glad that I had their unconditional love as an example in my life, because it has helped me see that hating any generalised group of people for inflicting the wound the bombings left on our family, while understandable from the viewpoint of a bereaved family member, is ultimately purposeless, and indeed does nothing to build toward the prevention of the radicalisation of young people.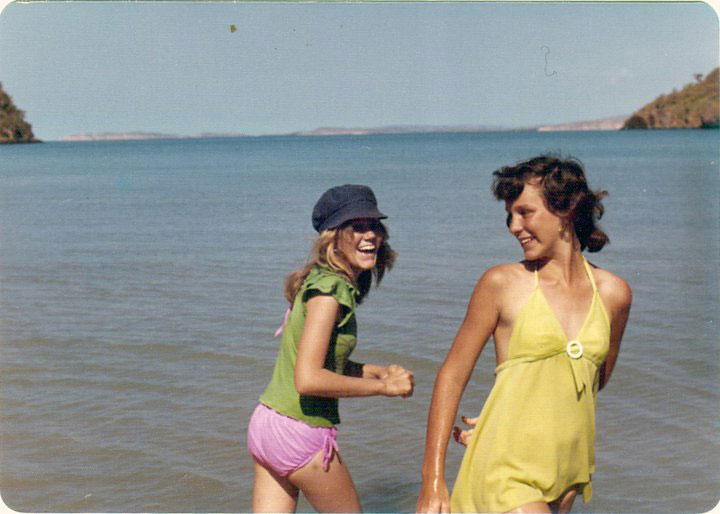 I can never condemn anyone seeking asylum on the basis of the actions of small factions of one of the world's largest subsections of people.
I hope that the grief expressed in the following poem can serve to remind others of the grief many across the world are racked with due to similar attacks on their loved ones, affected by wars fought for reasons beyond their control. And that we can all think of the asylum our borders, and we ourselves, can offer others.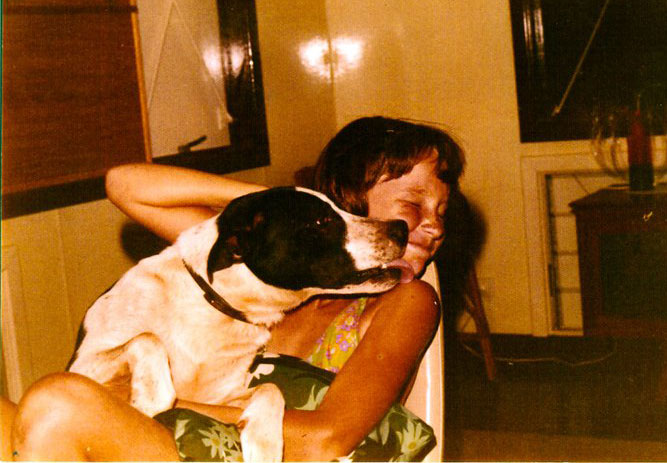 Whether they are children in difficult and toxic situations, starving poster children for foreign aid or swathes of the middle class being attacked and villified for having an education and the ability to speak out against oppressive and fanatical regimes.
The right to seek asylum is inalienable from our common humanity.
The decision to actively give it, along with love, trust and understanding, can be world changing.
It most certainly leaves a more positive impact than inciting or holding on to hatred.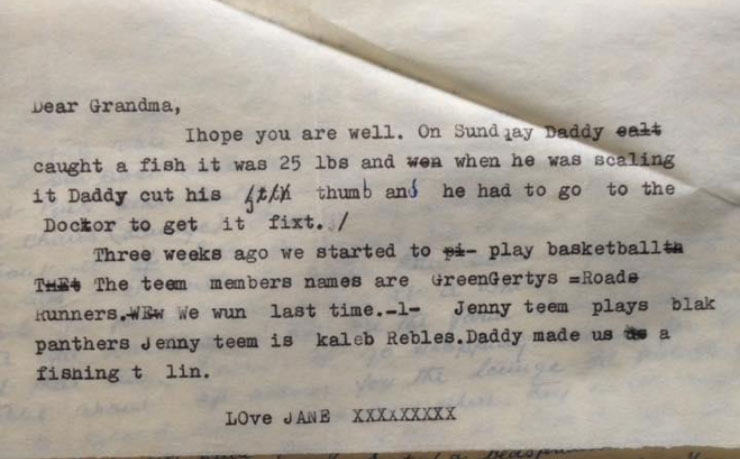 A piece of you
Not long after you were gone
I dreamt I couldn't touch you
But I could see you dancing
And felt all the awe and love
I'd ever felt for you
All at once
I went snooping in Dad's shed the other day
With shadows of childhood's wonder
and fascination with his piles of rusty things
chasing me
And I found a part of you
Buried in a box
By mistake
You had written a letter to Grandma
On a typewriter
Which at six or seven would have been very exciting
You could hear it in the tone of every sentence
You told her about Dad making you a fishing line
And it made me glad he still chases that passion.
That he's continued to chase anything at all after losing you both
Leaves me in awe
So does the fact that I could hold
Such tangible, solid, earthly proof
That you were here
That you were once both a tiny effusive girl
And the epitome of awe to me when I was one
And that you could be just a memory now
Having been so big and real.
I feel like I can't touch the letter any more
I stow it away
Not sure if I should share this moment with anyone
For fear of this massive sadness and buoyant discovery
Feeling different to another
Too much
Or worse somehow.
It would hardly be a discovery to Dad
That you were once this little girl
Captured so well in this short missive.
Just painfully obvious.
I tuck it back into its folder
Lovingly kept by Grandma
But not before taking a photograph
As though the flimsy paper were too sacred to be taken from its resting place
In a trunk in the shed
But had to be documented
Added to my collection of images of you
That stand in stead of ever fading memories
I visited your graves once with Dad
We took some cleaning supplies he'd prepped in a little basket
Especially
But when we got there we just stood
He reached over and instead of using one of the cloths or scourers to rub clean the plaque
He brushed it with his thumb
The way a father would to grime on the cheek
Of his little girl.
I felt I could see you
Feel the weight of both of you in my chest
But not touch you.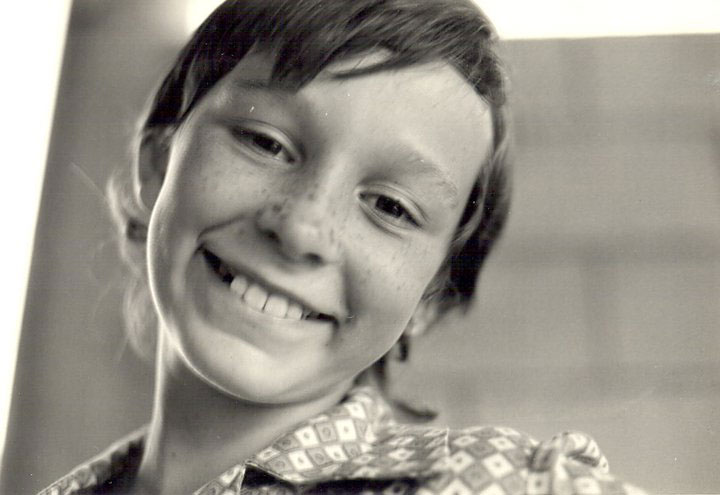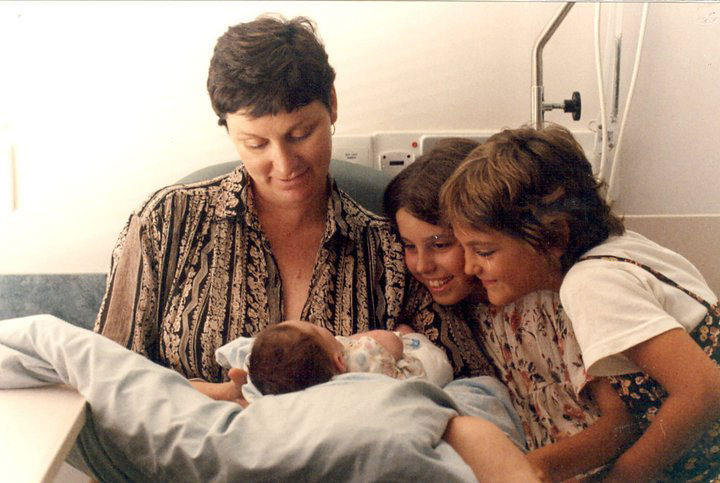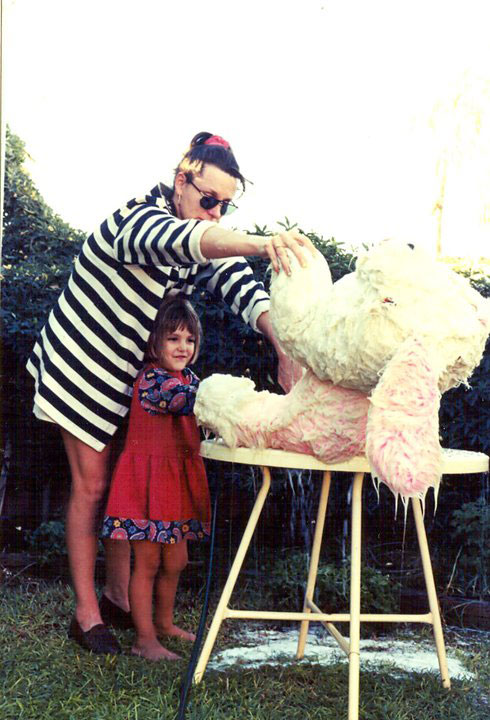 Donate To New Matilda
New Matilda is a small, independent media outlet. We survive through reader contributions, and never losing a lawsuit. If you got something from this article, giving something back helps us to continue speaking truth to power. Every little bit counts.