The Australian Government's 'Panadol and rest' approach to the growing housing affordability crisis will do nothing to ease the headache, writes Greg Budworth.
Each year Demographia publishes housing affordability data from over 400 cities across the world using a measurement called the median multiple (sometimes called the price-to-income ratio.) The median multiple is derived by dividing the median house price in a particular city by the median household income for the same area. For example, a median multiple of four means that a median priced dwelling costs four times the median household income.
Demographia's analysis suggests a median multiple of three or less is a sign of a healthy market. A median multiple of between three and five meanwhile, means the market is moderately unaffordable and a score of more than five means housing is severely unaffordable.

While Demographia doesn't distinguish between scores above five, one could argue for a new category – "extremely unaffordable" – that would be applied beyond a score of seven or eight. Using this measurement, the most unaffordable housing market in the world is Hong Kong with a median multiple of 18.
Second on the list is Sydney at 12, followed by Vancouver at 10.5 and Auckland at 10. Melbourne is tied with San Jose with a median multiple of 9.5.
How did it come to this? After all, for most of the last century, the average Australian home could be had for roughly three to four times the average income. Clearly something has changed, but what?
Last week saw the release of a report the Committee for Economic Development of Australia (CEDA) about how to fix the housing crisis crippling Australia's cities. The report, like many before it, contained a series of thoroughly worthy recommendations, but will achieve very little given the absence of a national housing strategy within which its proposals can be prioritised and measured.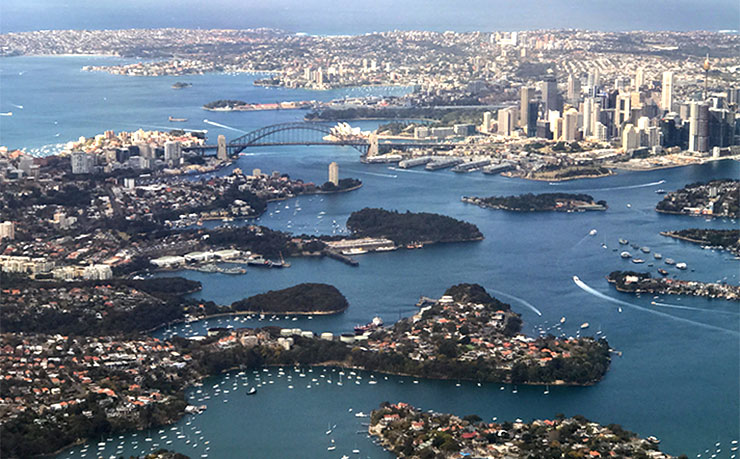 It's critical we get this right because the lack of affordable housing in our major capitals is fuelling a social and economic dislocation that risks undermining their reason for existence.
The reason cities create value, and the reason so many of us choose to live in them, is because they create economic efficiencies by drawing together the factors of production and reducing the costs of transactions, both in commercial markets and within the social and community sectors.
Obviously there are things that help this process of agglomeration, and there are things that hinder it – crime and pollution for example. In Australia's major cities however, the lack of affordable housing has become the single greatest force against this kind of agglomeration, with workers increasingly forced to move to the outskirts of our cities, or relocate altogether, in search of somewhere they can afford.
Executive Director of the United Nations Habitat program Dr Joan Clos has described the impact a lack of affordable housing has on a city as being like a cancer. The analogy is apt as housing unaffordability has clear causes, its symptoms can be measured in stages, and it can spread from one location to another. Opportunities do exist for it to be treated, if not cured, but before we can assess the various treatment plans being considered by policy makers, we first need to identify its stages.
The major contributors to the problem are easy enough to identify. The most obvious is the government's abrogation of its responsibility to provide adequate housing for its citizens. At the end of the Second World War, Australia faced a severe housing crisis. In the decade that followed, despite a severe labour shortage and record levels of debt, state and federal governments combined to create more than 670,000 homes.

Seventy years later we are facing the prospect of a substantial decline in living standards, driven largely by out of control housing costs, but this time we appear to have no national plan on how to respond. In fact, instead of taking an active role in addressing the problem, governments of both persuasions persist with policies that actually make it worse.
Millions of words have been written about the pros and cons of tax arrangements that incentivise speculative investment in residential property, but the following statistic tells us all we need to know.
In the early 90s, first homebuyers and investors each accounted for roughly 20 per cent of new mortgages issued by the banks. Today, the share of lending going to first home buyers is less than 10 per cent, while the share going to investors has risen to over 40 per cent.
The other major contributor to housing affordability that is within the federal government's power to change, although not mentioned by CEDA, is the level of immigration.
Australia currently welcomes more than 200,000 new arrivals every year, almost all of whom choose to settle in either Sydney or Melbourne. Such rapid increases in population will necessitate a corresponding increase in public infrastructure, including social housing, and there is little evidence to suggest we are appropriately prepared.
The combined effect of successive governments deciding to step back from their historic role as a driver of supply, while simultaneously endorsing policies that ensure white-hot demand, has been profound. Over the past three years alone, house prices in Australia have grown at more than four times the rate of wages and more than five times the rate of inflation. Home ownership rates among younger generations have collapsed and, thanks to a combination of cheap credit and FOMO, Australians now have the second highest levels of household debt in the world, making them exceptionally vulnerable to cost of living pressures or increases in interest rates.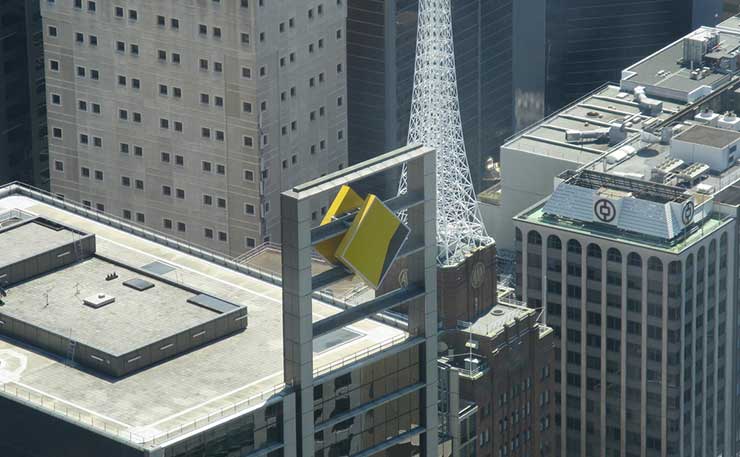 But while things are undoubtedly bad for aspiring first homebuyers, they're worse for those for whom home ownership is just a pipe dream. In Australia we often make the mistake of ignoring the impact high house prices have on those in other parts of the housing market.
Housing is a continuum, not a series of atomised components. As housing affordability worsens, prospective first home buyers inevitably remain in the rental market for longer. This in turn places extra pressure on lower income renters who now find themselves in competition with relatively cashed up would-be first home buyers. Those on the lowest incomes meanwhile, are increasingly forced into inappropriate or unsafe accommodation, or placed at risk of homelessness and left with little choice but to turn to the already swamped social housing system for support.
There are other, less obvious symptoms as well. In Newcastle and the Central Coast for example it is widely believed the rapid decline in affordability is due to asset-rich Sydneysiders shifting equity to those markets. South East Queensland meanwhile, is boasting of relieving Sydney and Melbourne of around 20,000 of their citizens per annum as working families flee the southern states in search of more affordable accommodation, even though they were employed in Sydney or Melbourne.

Clearly there will be no quick fix to a problem that has been allowed to develop over decades, but any interventionist treatment plan needs to be in proportion to the level of the problem. In terms of supply of dwelling numbers, Australia needs between 300-500,000 dwellings right now and the need is growing daily.
Proportionate treatment of this problem could include a targeted program of housing construction under the auspices of a new Affordable Housing Commission. There is an obvious and highly successful precedent in the form of Australia's post-war building boom predominantly for low-income working households.
For several decades policy makers have failed to diagnose the disease and have tended therefore to try to treat it with the policy equivalent of Panadol and bed rest. This has allowed the problem to develop to the point that it now requires drastic intervention.
The absolutely critical first step however, is the creation of a national housing plan, overseen by a dedicated Minister for Housing.
Without that, all the reports and recommendations in the world, however valid their arguments or learned their authors, are destined to sink without a trace.

Donate To New Matilda
New Matilda is a small, independent media outlet. We survive through reader contributions, and never losing a lawsuit. If you got something from this article, giving something back helps us to continue speaking truth to power. Every little bit counts.