Depending where you sit, Monday night's 4 Corners program 'Inside the Greens' was either a welcome expose on the 'wreckers' in NSW, or a hatchet job on the only true believers in democracy within the party. Former NSW Greens MLC Sylvia Hale weighs in.
LOUISE MILLIGAN: Former Greens Leader, Christine Milne, is venting years of frustration at her NSW colleagues.
CHRISTINE MILNE: Grassroots democracy in NSW is a smokescreen. The members in NSW don't know the half of what goes on. They only know what a central committee allows them to know. As the leader of the Australian Greens, I wasn't able to directly contact the members in NSW. The central committee in NSW would decide whether it was appropriate that I contact the members, when I could contact them, and they also exercised the right to censor what I had to say.
– Four Corners, 14 August 2017
WORDS matter, and no more so than when they're uttered by people who know better.
It's not just the dog-whistling – "a subtly aimed political message which is intended for, and may only be understood by, a particular demographic group" – that Christine Milne employs when she refers to "a central committee". It's the abysmal (deliberate?) ignorance of Greens NSW (GNSW) structures that many Greens members find so offensive.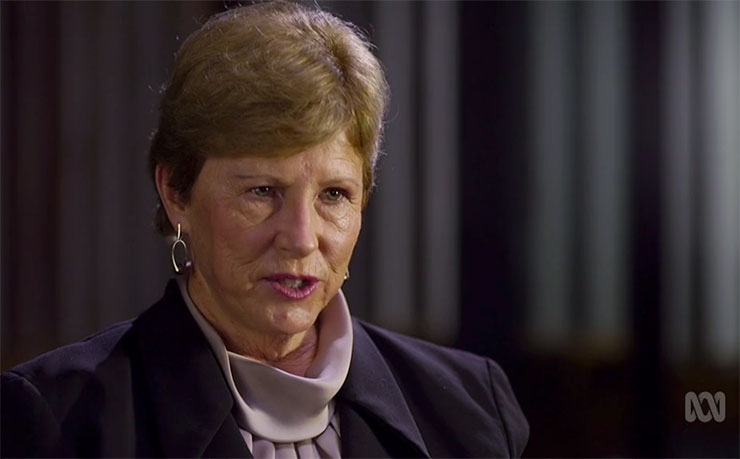 After all, the GNSW constitution and the restrictions it places on Greens members have been the subject of intense discussion with and within the Australian Greens for more than two decades.
Perhaps it really is time to examine what "grassroots democracy" means and its implications for decision-making and administrative processes.
What is grassroots democracy?
A minimal expectation of all members of The Greens throughout Australia is that they subscribe to the "four pillars", which are spelled out explicitly on the Australian Greens' website: "Like Greens Parties around the world, the Australian Greens are founded upon four pillars: ecological sustainability, grassroots democracy, social justice and peace and non-violence."
It's generally understood that grassroots democracy seeks to institute processes that will ensure decision-making resides in the base rather than the upper levels of an organisation. It is also participatory in that it seeks to promote the active involvement of all participants in the direction and policy of the organisation.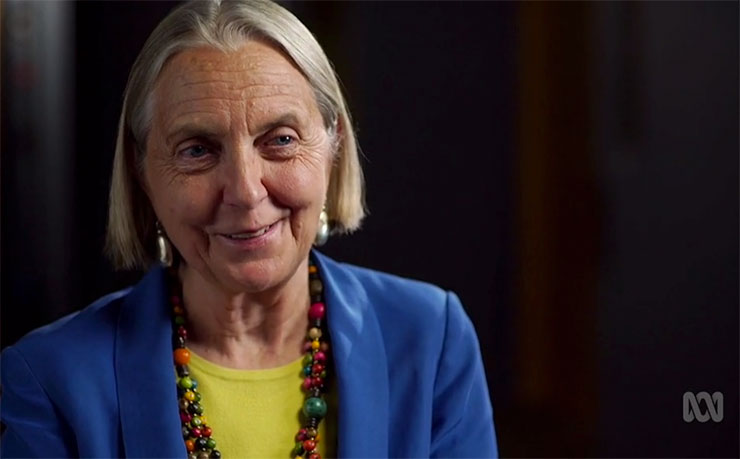 Grassroots democracy differs from representative democracy in that it does not assign boundless authority to a small group of people to make decisions on behalf of the whole. In those cases where small numbers of people/delegates are granted limited decision-making authority, grassroots democracy requires those delegates to be accountable to the base.
The history
The 1970s were remarkable for the decision of a union, the NSW Builders Labourers Federation (BLF), when requested by residents, to impose a ban (usually known as a black ban) on building work that the community strongly opposed.
The ban was never unilaterally instituted by the union.
In 1973 Jack Mundey coined the phrase "green ban", which was picked up by German activist Petra Kelly, who visited Sydney in the mid-1970s and was much taken with the notion of positive interaction by an industrial union with the broader community on environmental issues.
Returning to Germany, Petra Kelly in 1979 established the German Green Party.
But the BLF was a grassroots as well as a "green" union. Its leaders were drawn from the ranks of union members, subscribed to and practised limited tenure in leadership positions, and were committed to accountability of the leadership to the union's members.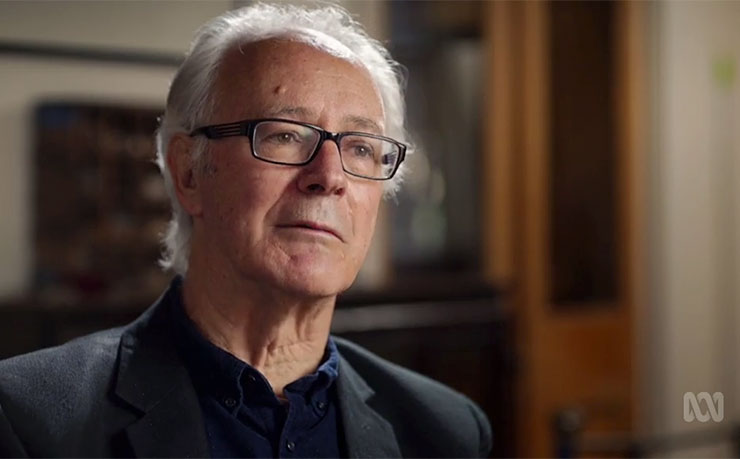 It is not surprising, in the context of the 1960s-70s and world-wide demands by disenfranchised groups (be they women, peoples struggling for national liberation, anti-war or other political activists) that they be heard and their demands acted upon, that the Greens NSW embraced a much broader political program than did, say, the United Tasmania Group (UTG), whose focus was more on strictly environmental issues.
The UTG had formed in 1972 in the wake of environmental campaigns such as the flooding of Lake Pedder and the construction of the Franklin Dam. In 1983 Bob Brown entered the Tasmanian parliament, replacing Democrat Norm Sanders who had stood down.
By 1985, The Independents, as they were then known, held five seats in the parliament. They did not describe themselves as "The Green Independents" until December 1991. A social media post by Hall Greenland last month provides an insight:
 In many ways, possibly due to the very small size and parochial nature of the Tasmanian electorate, the Tasmanian Greens had parliamentary representation before they had a political party. New South Wales, on the other hand, had a party long before it had MPs.
The NSW party was registered in 1984, 11 years before its first MP, Ian Cohen, was elected in 1995. GNSW members had ample time to deliberate long and hard about the sort of political organisation they wanted. Many, being former members of the ALP or the Communist Party, were deeply disillusioned that resolutions from Labor branches were routinely ignored, or had been traumatised by revelations about the Soviet Union and Stalinist bureaucracy.
They were adamant that the members should determine policy; MPs should abide by it; and, in so far as it was possible, hierarchical organisation and decision-making were to be dispensed with.
It's on this issue that Christine Milne's comments on Four Corners reveal her wilful misrepresentation of NSW's commitment to grassroots democracy:
"They said they would not join the Australian Greens unless they could regard their elected members as delegates to be directed by a committee in NSW and they had no ability of their own to make decisions. That was really hard-fought and it was apparent that there would be NO Australian Greens unless NSW was given an exemption. And therein lies the problem that has been with us for more than 25 years."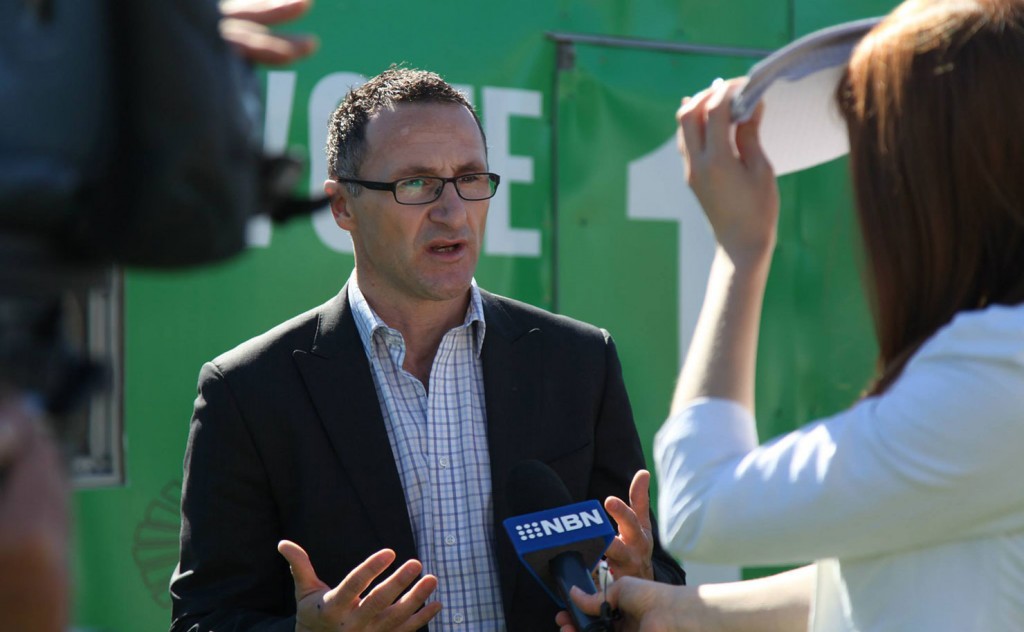 Why should GNSW have given way on this fundamental issue of who determines policy? Why should GNSW have abandoned a commitment in deed (and not just in words) to a principle to which all Australian Greens members were supposed to subscribe? Both GNSW MPs and delegates to National Conference are bound by policies adopted by GNSW members. Provided they do not act or vote in a manner that contradicts policies endorsed by GNSW members via the SDC, they are free to apply/interpret the relevant policy as the occasion demands. Which is why Lee Rhiannon was correct to insist that any proposed deal with the Tory government on Gonski should not contradict adopted party policy.
She was not "going rogue", but simply acting in accordance with the principles adhered to by the party.
And there's this, also from the 4 Corners report:
NICK MCKIM, GREENS SENATOR FOR TASMANIA: What goes on in NSW is not an exercise in democracy, it's an exercise in puppetry. And the puppeteers are a small cabal of people who are not directly elected by the members, who believe in top-down command and control, they treat their members like mushrooms – they keep them in the dark and they feed them on bullshit.
At regular intervals, policies go to NSWG working and local groups for discussion and possible amendment. At State Delegates Council meetings, the policies and proposed amendments are discussed.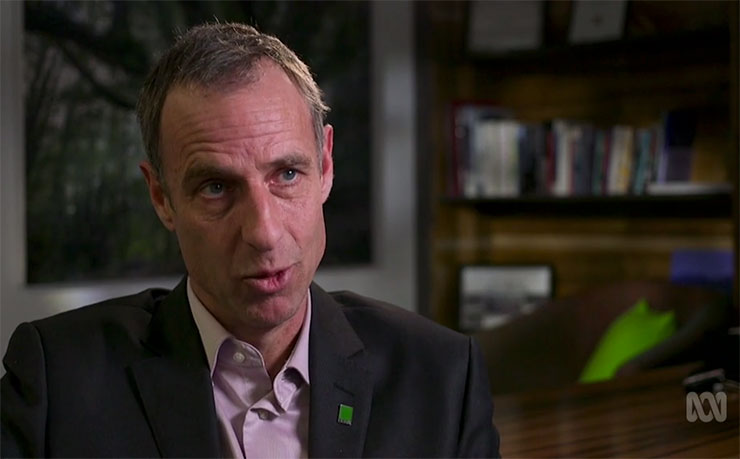 The final version arrived at is subject to approval/rejection by the SDC. If someone can devise a better method of ensuring that all members have the opportunity to acquaint themselves with the issues and put forward alternative viewpoints, I've yet to hear it.
BOB BROWN: It's not just the members who have been cheated there, it's the voters. Voters like to have an MP they like the look of getting in and being true to her or his electoral platform and performance. The NSW Greens don't trust that or the voters.
I'm unsure what Bob means by "Voters like to have an MP they like the look of". Is that a short-hand way of saying that parachuting in celebrities is the way to go? Or does it mean candidates should be judged on appearance or age? How does giving an MP free rein to discard policy and follow his or her conscience square with "being true to her or his electoral platform and performance"?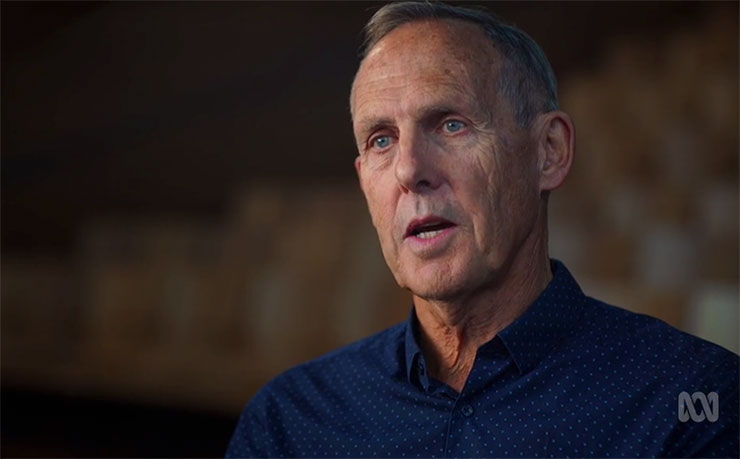 And how has following the Tasmanian recipe for electoral success worked out in practice? In 2008, six years after he was first elected, Nick McKim replaced Peg Putt as Leader of the Tasmanian Greens. In 2010, in a power sharing deal with the ALP, he became the first Greens MP to be appointed a Minister in any government in Australia, a deal that collapsed in 2014. ABC News commented on the break-up:
Mr McKim, the Greens leader, has not escaped his term unscathed.
His attempt to close schools as education minister caused a massive community backlash and the move was ditched.
There was tension with unions after he stood down dozens of prison workers without pay during a 2011 dispute and prepared to use what they labelled "scab labour".
The partnership struggled to progress social agendas, such as same-sex marriage and euthanasia legislation, but an apology to forced adoption victims was successful.
The upshot for the Tasmanian Greens was the departure of many members and changes to its constitution to ensure greater oversight and accountability of MPs to members.
In 2015 Nick McKim replaced Christine Milne in the Senate. It's worth comparing the electoral performance and primary vote of the Greens in federal elections in Tasmania since 2004 with that in NSW:
| | | |
| --- | --- | --- |
| Year | Percentage of primary vote | Tasmania |
| NSW |   |   |
| 2004 | 9.9 | 8.1 |
| 2007 | 13.5 | 7.9 |
| 2010 | 16.8 | 10.2 |
| 2013 | 8.3 | 7.9 |
| 2016 | 10.2 | 9.0 |
A decline in the primary vote from 16.8% to 8.3% is hardly a ringing endorsement of the electoral success of the Tasmanian Greens under Nick McKim's stewardship. It's also worth adding that, at the March 2011 state election, in the face of a prolonged, strident attack from the media and Labor and Liberal parties over GNSW's advocacy of a boycott of Israeli companies benefitting from the occupation of Palestine, the Greens candidate in Marrickville, Fiona Byrne, achieved a primary vote of 35.9% – the highest primary vote achieved by any Greens candidate in any election in Australia. Adhering to policy in the face of intense opposition can pay off.
Despite its best endeavours to obscure the real issues, Four Corners did inadvertently reveal the different approaches on offer in The Greens.
It went from Richard di Natale enjoying beach life at Byron Bay and concluded with Lee Rhiannon inspiring young audiences to talk of Jeremy Corbyn, and visiting Palestine to challenge Israeli occupation and oppression.
A telling comparison?

Donate To New Matilda
New Matilda is a small, independent media outlet. We survive through reader contributions, and never losing a lawsuit. If you got something from this article, giving something back helps us to continue speaking truth to power. Every little bit counts.