The Conservatives appear to have limped to power in the United Kingdom. But they didn't really win the election, writes Dr Cat Moir.
The advantage of being a Brit living in Australia on election night is that, well, it's election day — which means you don't have to stay up until 5 in the morning watching every seat be called as you nervously sip your tea or your beer.
Instead, it means refreshing your browser every 20  seconds while you spend all day pretending to be more than physically present in your workplace.
As a UK Labour Party supporter and member, who saw her party go into this election still 12 points behind the Tories according to some polls, it was a delight for me to see Labour ahead by several seats up until about 500 of 650 had been called.
At that point, the Tories took over, ultimately winning a total of 318 seats to Labour's 262.
Conservative Prime Minister Theresa May called this election as a show of force in order to 'strengthen her hand' in the Brexit negotiations.
On those terms it has spectacularly failed: under May, the Conservatives have lost their majority.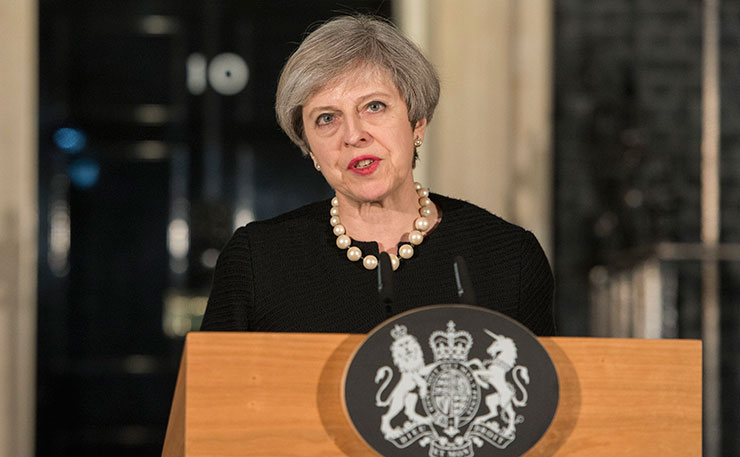 The Tories' 318 seats were short of the 326 needed to form a majority government.
The result was a hung parliament, with the Conservatives as the largest party seeking to form either a formal coalition, or a 'confidence and supply' arrangement in which a smaller party or parties provide support on passing key legislation.
They have now obtained agreement for 'confidence and supply' from the Northern Irish Democratic Unionist Party, led by Arlene Foster.
Although in May's campaign sloganeering the Tories would provide a 'strong and stable' government, there's nothing strong or stable about the new arrangement: the DUP won just 10 seats, which gives the government a hair's breadth majority of just 328.
There is also more than a whiff of hypocrisy in the fact that, after May attacked Corbyn over his record on terrorism, she has now formed an alliance with a party officially backed by a paramilitary group.
Forcing the Tories into this precarious situation is one of Labour's many achievements in this election.
Corbyn is now the powerful leader of a powerful opposition party, which can concentrate on building on what his campaign proved: that a full-bodied social democratic policy programme appeals to huge numbers of people.

Corbyn's success with the most progressive manifesto of a generation officially spells the end of the neoliberal New Labour agenda.
Among the many pledges the Labour manifesto made were its promise to protect the UK's ailing National Health Service, which everyone from teacher Rebekah Hodgson to renowned scientist Stephen Hawking — who also came out in support of Labour during their campaign — agrees is under threat from Conservative cuts.
Reversing those cuts is a cornerstone of Labour's economic policy.
When on BBC Question Time Mrs May told a nurse who hadn't had a pay rise for eight years that 'there is no magic money tree', her comment was obscene given that her party represents the interests of the independently wealthy.
But despite Tory opposition to Labour's plans for public spending and investment, Corbyn's anti-austerity economic policies won the public backing of a string of eminent economists in the days before Britain went to the polls.
Labour also pledged to scrap university tuition fees and introduce a National Education Service that would see education restored to its proper place as a right, and not a paying privilege.
More than that, though, they are also considering how to reduce the existing debt burden of students who have paid for their university tuition since fees were introduced by Labour under Tony Blair in 1998.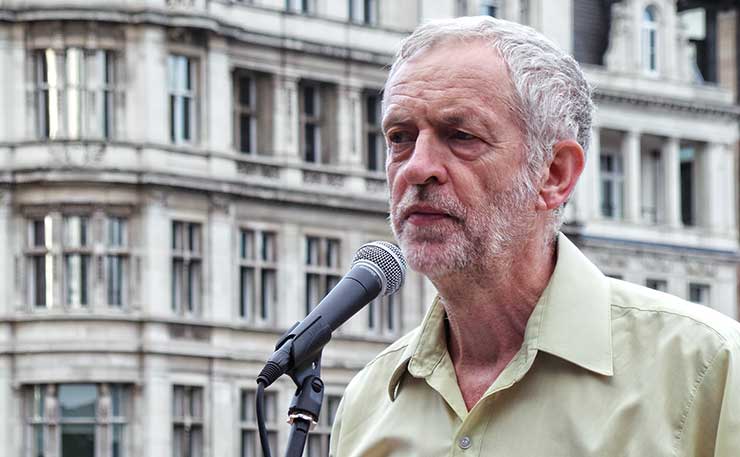 It's easy to see why these kinds of policies would appeal to young people, and indeed this election saw the intergenerational battle lines more clearly drawn than ever before in British politics.
The 18-24 age group voted Labour in landslide numbers, while support for the Conservatives was strongest among the over-55s.
But even if the youth turnout reached astonishing heights at 72%, the fact that this election saw the highest overall voter turnout in 25 years is further evidence of how a real choice between parties on the issues that matter has the potential to reinvigorate a political sphere characterised in recent times by what can only be described as a sense of never-ending doom.
Corbyn's Labour has achieved an immense feat in this election. It has weakened the Tory grip on power considerably within the parliamentary system.
If the party now leaves its destructive old-new divides behind, the Labour vision has a real chance to bring about much-needed social change. Because despite immense opposition to Corbyn within his own party, Labour under his leadership has shown decisively that there is a mass appetite for social democracy in Britain today.
That is why Labour are the real winners of the UK election.

Donate To New Matilda
New Matilda is a small, independent media outlet. We survive through reader contributions, and never losing a lawsuit. If you got something from this article, giving something back helps us to continue speaking truth to power. Every little bit counts.