The Palestinian struggle needs to refocus, writes Amin Abbas.
In recent times, Palestinians have been polarised by an unexpected question. Which football club is more supportive of the Jewish state, and less deserving of their support: Barcelona or Real Madrid?
Social media is full of stories and recycled pictures hypothesising over this issue, particularly from Palestinians in the diaspora. A crucial feature of the discussion is the position on the conflict of the two stars of the rival teams, Ronaldo and Messi.

Palestinians have a strong attachment to football – and to politics. Conversations about the occupation of the West Bank and Gaza Strip have been going strong for 50 years this week, and our debates on the question of return turned 69 only a couple of weeks ago.
These discussions echo the resistance journey, varying over three generations from popular revolt to armed struggle to popular uprising or intifada, with the last two decades squandered on negotiations and diplomacy. All came to nought.
Last year a wave of futile knife attacks by despairing youth underlined the state of total hopelessness. Last month, it was the turn of the prisoners to seek world attention for their treatment in Israeli prisons, in a gruelling 50-day hunger strike that ended just last week.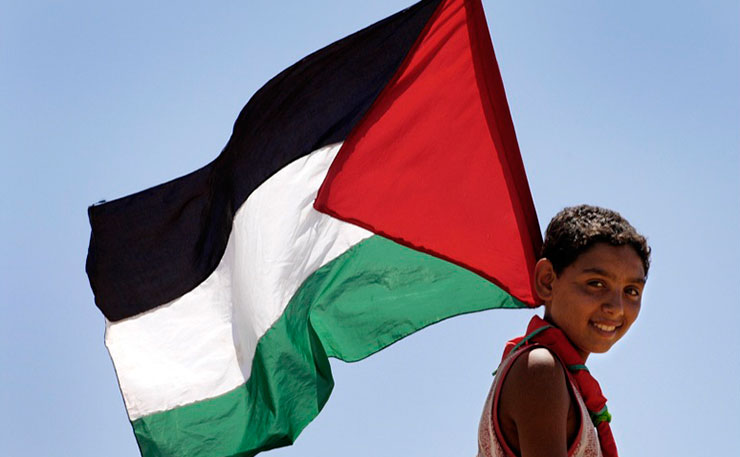 A significant number of these prisoners are in administrative detention, indefinite incarceration where prisoners are often not even told by Israeli authorities what they are locked up for, or allowed lawyers to represent them. The hunger strike delivered small wins to improve their conditions.
The current impasse is a product of four choking forces: a brutal occupier swollen with far-right arrogance; a detested and divided Palestinian leadership bloated with corruption; regional bloodshed draining international attention; and the fragmentation of a people whose situations range from the oppressed to the depressed to the abandoned to the oblivious.
Over 24 years the supposed "peace process" delivered remarkable outcomes – but only for Israel. The right of return for exiled Palestinians was revised from the central issue to a token footnote, Israeli settlements flourished unrestrained by international law or international intervention and the Palestinian Authority (PA) became the first line of defence for Israelis, not Palestinians.

Palestinians face a trilemma: Resist the occupation and be quashed by the Israeli occupiers; Abandon the PA and the Oslo Accords and be starved of international aid and support; or continue with the peace charade and undergo more of the occupation-siege-and-exile concoction.
In his recent visit to the region, US President Donald Trump thought he had left the Middle East upon his arrival in Israel. While it remains to be seen if his understanding of foreign affairs is any stronger than his grasp of geography, Palestinians are kidding themselves if they await goodwill from this hawkish new American administration.
It is clear that Israel won't depart from the status quo voluntarily. So it is up to the Palestinians to boldly and radically alter their approach or risk getting rammed into oblivion for years to come.
There are four gears we need to shift.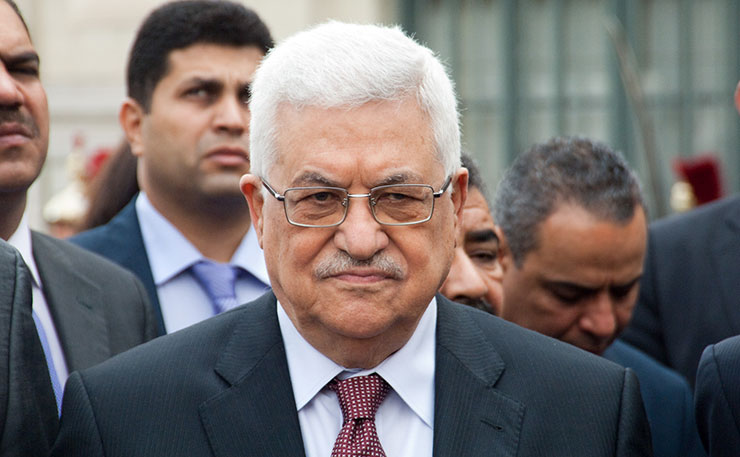 First, there is non-violent resistance. The boycott, divestment and sanctions movement (BDS) is building momentum and gaining the support of Palestinians, activists, academics and celebrities. It has three clear demands; ending the occupation, the return of refugees and affording full equal rights to Palestinian citizens of Israel. This movement needs to shift to the mainstream.
Emulating the primary tactic of the South African struggle can only be effective if Palestinians also emulate how that struggle was led and transformed into a global movement defeating apartheid. This can only be achieved through the renewal of the national Palestinian leadership, bringing charisma, the capacity to restore unity and leaders who embody non-violence in action.
Second are three interlinked 'A' words: Accords, Authority and Accountability for the occupation. The Oslo accords must be formally rescinded, the authority will follow them into history and with both terminated, Israel's sustained and supreme control over Palestinians will be plain again for the world to see and contend with.
Only when Israel's accountability is clearly visible can it be called upon to respect its obligations under international law for the welfare of the population whose territory it occupies.

Third, the question of exiled refugees must resume its proper place as the primary Palestinian right to be demanded and defended. If the root cause of the conflict is neglected and mythical Biblical rights override legal human rights, we'll end up with mythical peace, not a real one.
The Palestinian Central Bureau of Statistics recently published figures on the population of Palestinians. They now number 12.7 million – 6.4 million in historical Palestine, 1.5 million of those in what is now Israel, 5.6 million in Arab countries and the rest in the global diaspora. All are part of the Palestinian fabric and must engage in the Palestinian resistance and institutions.
That engagement is the fourth gear. Palestinians abroad must stop bickering over which football clubs to support and re-direct their energy and passion towards mobilising for the cause, supporting their people financially and urging decision-makers wherever they live to take an impartial stand on Palestine.
Israel's Jewish population is presently around 6 million. This smaller demographic certainly fuels Israel's anxiety and its pretence that it doesn't rule over Palestinians. This and the long-established strategy of increasingly punitive and violent measures in response to Palestinian resistance are becoming threadbare coverings for Israeli policy.
Palestinians must take tough decisions and re-assess their struggle. The time has come to stop talking about Messi and Ronaldo and start scoring our own goals. A hat trick may come, even this late in the game: peace, justice and freedom.

Donate To New Matilda
New Matilda is a small, independent media outlet. We survive through reader contributions, and never losing a lawsuit. If you got something from this article, giving something back helps us to continue speaking truth to power. Every little bit counts.