Women are disproportionately affected by climate change, which is why they must take the lead role in fighting it, says Michelle Higelin, Interim Director of Actionaid Australia explains.
It is two and half minutes to midnight as the Doomsday Clock ticks on, global mayhem looms large and the world wakes to the confirmation that the US is pulling out of the Paris Agreement.
President Trump's announcement comes in a year when we have continued to break all the wrong records; records on heat, flooding, cyclones and drought. Millions of women, men and children are suffering as drought tightens its grip across the Horn of Africa, while mudslides and flooding kill over 200 people in Sri Lanka last week alone.
This is the world scientists have predicted through extraordinary and painstaking modelling, measurements and interrogation – a world where climate change begins to extract a terrible toll.
The stakes could not be any higher.

That's why women are no longer willing to wait and see what the President – or our Prime Minister – are going to do. The future of our families, communities and the land and water that supports us depend on the women of the world standing up and taking the lead in action on climate change because the best efforts of a largely male leadership have bought us to today.
Why women? Because women living in poverty are overwhelmingly and disproportionately hurt by the impacts of climate change. Extreme weather events kill more women than men globally – the more extreme, the bigger the gender gap.
We are seeing this today as Somaliland struggles with the drought, according to ActionAid's Country Director in Somaliland, Sadia Abdi.
"Right now in Somaliland hunger is wrenching apart whole communities and it is women and girls who are in the most danger. We're already receiving reports of women and girls attacked as they travel far from home to search of water. With the worst hunger yet to come, the government, aid agencies and the international community must do everything in their power to save women and girls from sexual violence and exploitation, as well as starvation."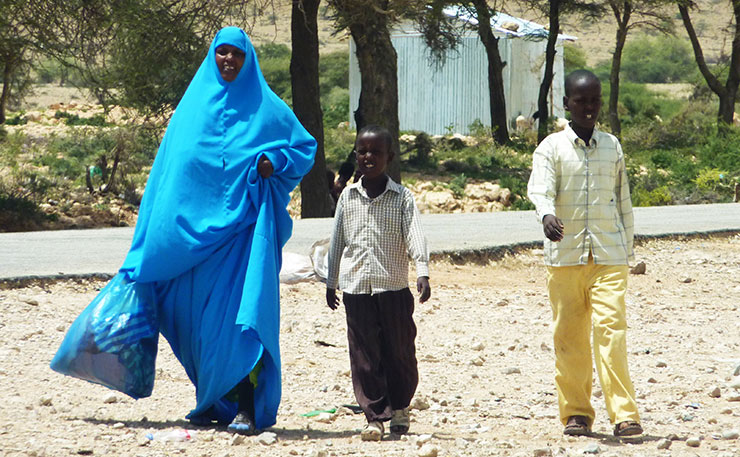 In Kenya the situation is no better according to Ruth Masime, policy director Kenya.
"Women and girls in drought stricken parts of Kenya are making increasingly long journeys just to fetch water for drinking, cooking and washing and they run the risk of sexual violence along the way," said Ruth. "As a result of the drought women and girls face a triple burden in some cases: to survive, care for their families and evade sexual violence in the process."
Closer to home the women of the Pacific know all about the impact climate emergencies have on themselves and their families.
Mary Jack lives on the island of Tanna in Vanuatu. Two years ago Tanna was devastated when Cyclone Pam tore it apart.
"When the Cyclone hit, it changed our lives," said Mary. "For women, we were in confusion and overwhelmed by the loss of our homes, our food source and clean water.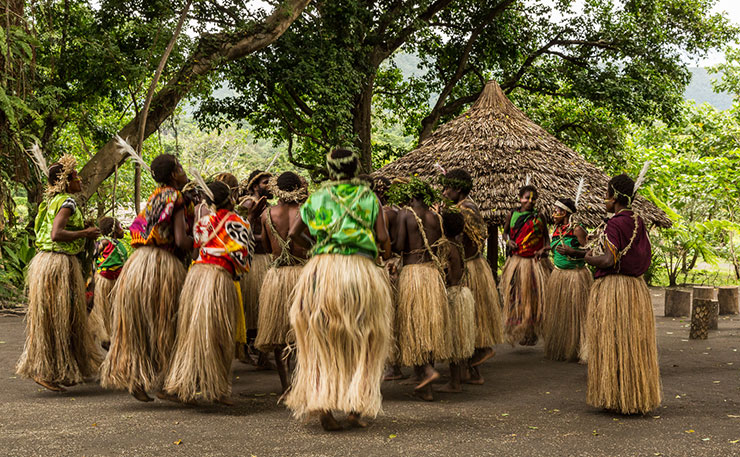 But none of these women see themselves as victims. While heads of government strategise and manoeuvre around capricious global leadership, women are organising and taking action to make their communities more resilient, safer and flexible for the next climatic impact.
"I am a rural woman from the island of Tanna, where there are few jobs and opportunities and limited services," said Mary Jack. "But I urge you to listen to my voice, because I am speaking on behalf of more than 4,000 women from Vanuatu whose voices have never been heard and now we refuse to remain silent."
Across the ActionAid federation and throughout the world, women's groups and women's leadership is coming together to demand real action for climate change and this year's meeting of the Conference Of the Parties (COP) in Bonn will hear those demands loud and clear.
They begin with a demand to lower carbon emissions quickly, but then go to issues that are central for women – the people literally left holding the baby when disaster strikes.

Those demands include; recognising rural women and the critical role they play in disasters and recovery, understanding and alleviating the enormous burden of unpaid care, before, during and after climate related disasters, and financially supporting women-led local organisations before, during and after emergencies.
The international community has spent the last three decades coming to grips with the environmental, economic and ecological impact of climate change. At two and half minutes to midnight it is clear what kind of threat is posed by global warming. Equally it is clear what we are missing is the kind of leadership that will navigate a path through it.
Regardless of President Trump's decision to walk away from the Paris agreement, it is clear to many of the women of the world, the leadership, courage and planning will have to come from us.
"I am constantly thinking through disaster scenarios in my head," said Bangladesh community leaders, Sabita Rani. "Where will we run to the next time a disaster hits, and how will I reduce the risk of the disaster to myself, my family and my neighbors. I always try to help those who are poor, who don't have food and have great need."
That's the kind of leadership we will be seeing now and at the COP talks in Bonn in November.

Donate To New Matilda
New Matilda is a small, independent media outlet. We survive through reader contributions, and never losing a lawsuit. If you got something from this article, giving something back helps us to continue speaking truth to power. Every little bit counts.