Labor's threat of a Crime and Misconduct Commission investigation to hide a casino deal harks back to days of Joh Bjelke-Petersen, writes Senator Larissa Waters.
The Minister for State Development, Anthony Lynham has referred me to Queensland's Crime and Corruption Commission (CCC) for daring to try to uncover secret information about the Queens Wharf mega-casino, the largest development in Brisbane's history.
Let that sink in – a Queensland Labor Minister threatens me with the CCC, a body designed to promote transparency and integrity, for trying to find out information being kept hidden about a mega casino-complex that will take up 10 per cent Brisbane's CBD.
It's the biggest asset sale Queenslanders have never heard of. Labor have learnt the lessons of Campbell Newman and they're doing all they can to keep the sell-off shrouded in secrecy.
We don't know how much the land is worth – or how much developers will pay for it – because the Queensland Labor government won't tell us. There's no public cost-benefit analysis, and no business case.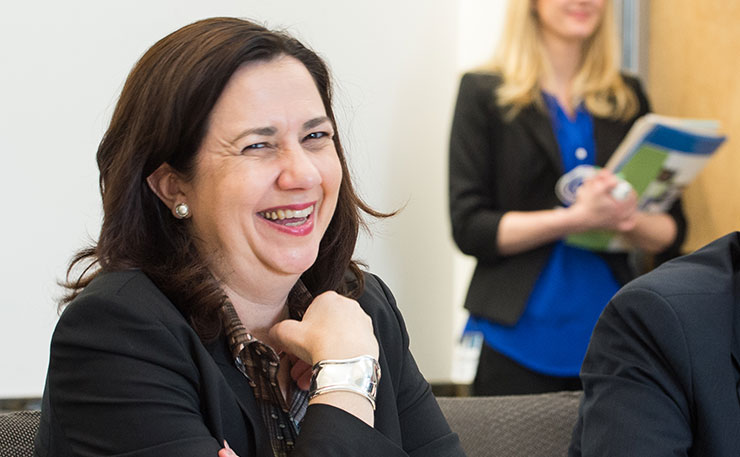 Normally, basic planning and financial documents would be released for such a massive development, yet in the case of Queen's Wharf they're being kept hidden.
The backers of Queens Wharf mega-casino have given $215,560 to Queensland Labor and the LNP in the past four years.
One can only assume Queensland Labor has done a grubby deal on the Queens Wharf mega-casino to pay back their property developer mates, at the expense of the community.
It's payback for donations, a sanctioned and sanitised version of cash-in-brown-paper-bags operations.

Also kept from public view are documents that detail the devastating impact the mega-casino's 2,500 pokies will have on the community. That's 800 pokies more than the existing Treasury casino.
We know pokies are callously designed to foster and exploit addiction. We know gambling addiction cause financial hardship, family breakdown and domestic violence, imposing a huge burden on police and social services trying to cope with the fallout.
Yet the State government is pushing for more pokies. Why? Because they're hooked on the revenue squeezed out of addicts at the expense of families and children who suffer more hardship and violence.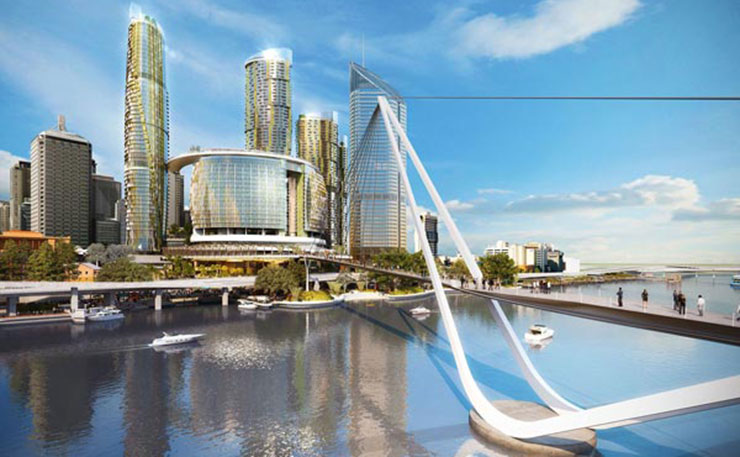 It's parasitic and they know it. That is why they're trying to keep us all in the dark.
The Greens have written to the Queensland Labor government asking for these documents to be released, and the Premier's office sent a flat, one-page rejection telling us to apply under "right to information" legislation.
We had already tried to – and so far all of those applications have been refused.
That's why we launched the Casino Leaks campaign. As part of that campaign we handed out flyers to public servants in Brisbane letting them know about ways to share what their bosses don't want us to see, under the protection of Parliamentary privilege.
Minister Lynham's response threatening me and his own staff in the public service with the CCC harks back to the days of Joh Bjelke-Petersen.
If the Queen's Wharf mega-casino is such a boon for the people of Brisbane, why don't they just release the documents?

This is an attempt at strong-arming to keep the details of a grubby deal secret.
This is our city, and this development would be the biggest in its history.
It's the same old script, the same old story, and we know how it's supposed to end. A government in bed with its wealthy mates makes a grubby deal that screws over the community. When they try to fight back, they get locked out or threatened.
This time we're trying to create a different ending. The Queen's Wharf casino is just one example of a broken system that puts developer profits before everyday residents. We're fighting for a better Brisbane, and we won't back down.
We want to see the site developed, but Brisbane deserves better than this casino. We could use that public land for a school, affordable housing, or an arts and cultural precinct. We would ask the community what they want for their city land.
The State Government is supposed to act in our best interests, instead they are trying to keep us in the dark about a development that will have irreversible impacts on our city and the people who live in it.

Donate To New Matilda
New Matilda is a small, independent media outlet. We survive through reader contributions, and never losing a lawsuit. If you got something from this article, giving something back helps us to continue speaking truth to power. Every little bit counts.