A real friend to Israel would stand up for the rights of Palestinians, writes Professor Stuart Rees.
Foreign Minister Julie Bishop has invited the Israeli Prime Minister to visit Australia because of "our absolute and enduring commitment to the State of Israel and our friendship".
It could be argued that principles of freedom of speech justify the invitation. If that's the case, Palestinian leaders should also be visiting this country.
A second issue concerns the preparation of questions for the Israeli Prime Minister about international law and human rights. Such questions should not be deflected by the inevitable and diplomatically safer discussion about innovation and cyber security.
Posters advertising Prime Minister's Netanyahu's arrival this week depict him as a war criminal who should be appearing before the International Criminal Court (ICC). What evidence would substantiate these claims?
In 2014, Netanyahu ordered Operation Protective Edge. The Report of the Independent Commission of Inquiry into the consequences of that operation found that 2,251 Gazans were killed, of whom 551 were children and 299 women. One hundred and forty-two Palestinian families had three or more members killed in the same incident and more than 1,500 children were orphaned. Six Israeli civilians were killed and 67 Israeli soldiers.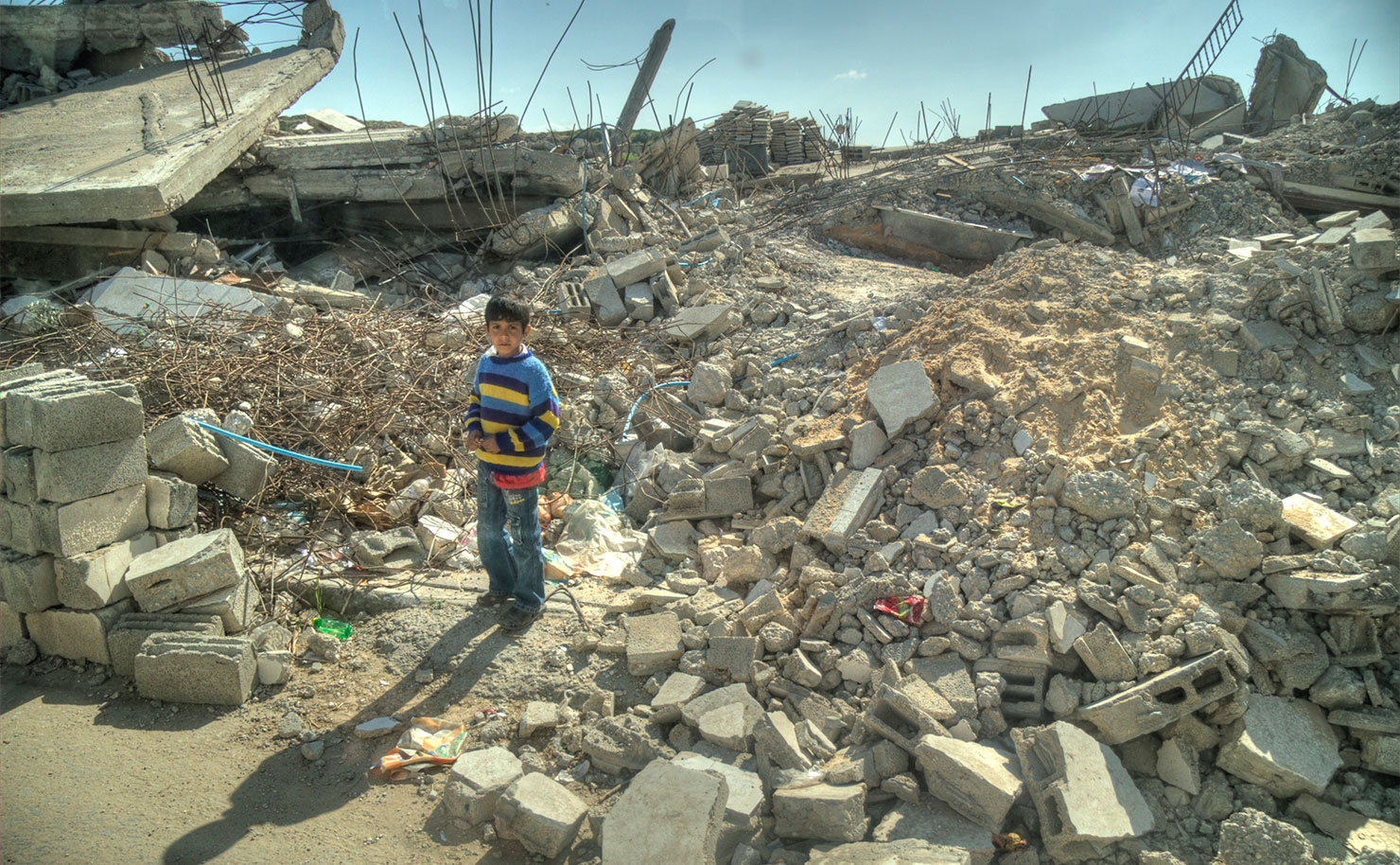 That operation included 6,000 Israeli air strikes and the firing of more than 50,000 tank and artillery shells. Eighteen thousand housing units were totally destroyed or severely damaged, 22 schools were destroyed and 118 damaged. Twenty-four medical facilities were damaged.
The siege of Gaza is an amorality play on an international scale. Blame can be laid on Israel but also on Hamas, the Palestinian Authority, Egypt, other Arab countries and the international community.
A January 2017 Report from the Israeli NGO Physicians for Human Rights to the Gaza Strip documented the desperation experienced by Gazan citizens. "It's like travelling to another world. There's terrible poverty. There's simply no money. Not for food or for medications, not for warm clothes for children.… Water sources are contaminated. The water is unfit to drink. There is hardly any electricity."
The UN has reported that by 2020, Gaza will be unfit for human habitation.
Australian journalists should also be ready to cross-examine the Israeli Prime Minister in relation to the latest illegal expansion of Israeli settlements.
Desperate to obtain President Trump's support for his (Netanyahu's) building of settlements, the Israeli Prime Minister said he supported the President's plans to build a wall on the Mexican border. Netanyahu tweeted that he was in favour of walls. "I built a wall along Israel's southern border. It stopped all illegal immigration. Great success. Great idea."
Since Trump's inauguration on January 20th, Netanyahu has announced the approval of 6,000 more housing units in the occupied Palestinian territories in East Jerusalem and the West Bank. He thumbs his nose at the UN, at world opinion, at international law.
In these respects, Netanyahu could expect Australian support. In a meeting with the President of Israel, Reuven Rivlin, Julie Bishop confirmed Australia's commitment to taking a pro-Israeli stance in international forums where, in Bishop's words, "obviously biased, discriminatory and unfair resolutions are put forward".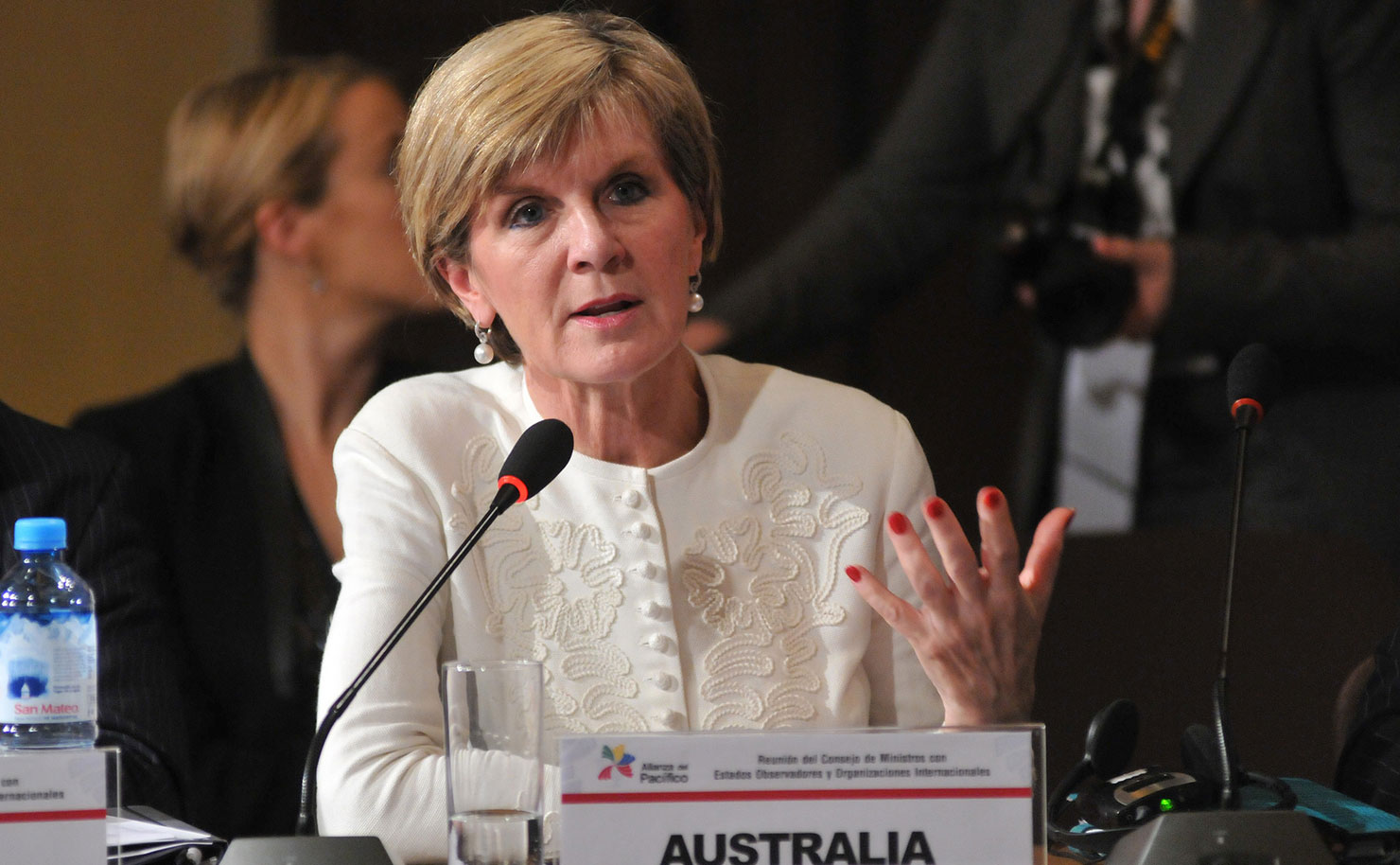 In December 2016, one of the supposedly biased UN Resolutions, 2334, was passed in the UN Security Council by a vote of 14-0, with the US abstaining. It condemned Israeli settlements as being in flagrant violation of international law. Prime Minister Turnbull said this was "one-sided" and that the Australian government would have voted against it.
The Australian and Israeli governments have much in common. Each seems determined to not care much for international law and to care even less about the suffering of Palestinians.
In an effort to appease the settlers evicted from the Amona outpost, and in so doing to appear as nationalistic as the education minister Naftali Bennett (leader of the settler party Jewish Home), Netanyahu has just steered a Legalization Bill through the Israeli parliament. That prospective new law allows for the retroactive legalization of settler outposts and allows settlers to seize more Palestinian lands.
Attorney General Avichai Mendelblit opposes the Bill. So does a former Minister from the Likud Party, Dan Meridor who called the law "evil and dangerous". Is the Australian Foreign Minister aware of such a judgement?
On February 7th, Nazareth-based journalist Jonathan Cook wrote that this legislation "increases the pressure on prosecutors in the ICC to put Israeli officials – even Mr. Netanyahu – on trial for complicity in the war crime of establishing and nurturing the settlements."
Secrecy over the details of the Israeli Prime Minister's visit suggests that, in official circles, Julie Bishop's claim that Netanyahu would be warmly embraced by the Australian public, is not widely shared.
If Netanyahu comes, the Australian government will also be on trial. Will the Prime Minister insist on an end to the siege of Gaza? Will the Foreign Minister advocate an end to the occupation of Palestinian lands? Will each ask why anyone is held without charge in administrative detention and why hundreds of Palestinian children are in Israeli jails?
Will both politicians express their respect for the human rights of all Palestinians, including the estimated 1.5 million still stranded in wretched conditions in refugee camps?
Asking those questions and making those demands would be the most convincing way to demonstrate Australia's "absolute and enduring commitment to the State of Israel".

Donate To New Matilda
New Matilda is a small, independent media outlet. We survive through reader contributions, and never losing a lawsuit. If you got something from this article, giving something back helps us to continue speaking truth to power. Every little bit counts.