Australia hasn't been silent in the face of Israeli slaughter. Instead, it's offered vocal support. Professor Stuart Rees explains.
When human rights issues are discussed in international circles, Australia is perceived as cowardly and cruel. Prime Minister Malcolm Turnbull and Foreign Minister Julie Bishop's opposition to UN Resolution 2334 bolsters that perception. By a vote of 14-0 with the US abstaining, that Resolution condemned Israeli settlements as in flagrant violation of international law.
The Prime Minister even had the nerve to label the Resolution 'one sided'. 'One sided?' A brutal occupation of Palestinian lands has lasted for decades. The side which Turnbull seems to regard as the victim has all the diplomatic, economic and military power.
Being labelled cowardly may prompt claims that the public in general and politicians in particular are unaware of inhumanities, or they may be aware but feel swamped by reports of atrocities elsewhere.
To separate one atrocity from another is not difficult. I am writing about Israel/Palestine, not about Saudi Arabia, Yemen, life in American or Brazilian jails, Australia's imprisonment of asylum seekers, the treatment of Rohingya in Burma or the slaughter encouraged by a Philippine dictator.
Palestinians' suffering and the continued abuses of their human rights does not seem to bother those who have invited Prime Minister Netanyahu to visit Australia. How to prepare for next month's visit? A wall could be built to keep him out. Better still, let's publicise significant aspects of the history of Israel/Palestine relations.
History including Gaza
The Palestinian Naqba tragedies started in 1948, with 700,000 people being expelled at gunpoint from their ancestral homelands, an ethnic cleansing which was followed by the erasing of 500 Palestinian villages and towns from the face of the earth.
More recently the fatalities in two invasions of the Gaza Strip do appear to have affected public understanding of Israeli government objectives.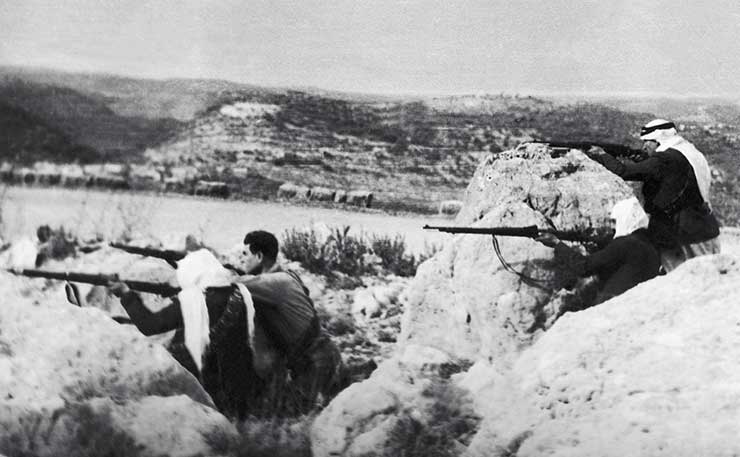 The Israeli Human Rights organization B'Tselem reported that in Operation Cast Lead in 2008/09, of the 1,389 Gazan Palestinians killed by Israeli forces, 455 were women and children. Three Israeli civilians and six Israeli security personnel were recorded as having been killed by Palestinians.
Following the 2014 Operation Protective Edge invasion of Gaza, the Report of the Independent Commission of Inquiry found that 2,251 Palestinians were killed, of whom 551 were children and 299 women. One hundred and forty two Palestinian families had three or more members killed in the same incident, and more than 1,500 children were orphaned. Six civilians in Israel were killed and 67 Israeli soldiers.
The siege of Gaza is an amorality play on an international scale. Who knows? Who cares? Blame can be laid on Israel but also on Hamas, the Palestinian Authority, Egypt, other Arab countries and the international community. In Australian political circles, where is the courage to condemn let alone help to end the siege of Gaza?
Living conditions in Gaza, regarded by the UN as unfit for human habitation by 2020, provoke more disbelief. Who Knows? Who cares? Of almost two million Gazans, half are children. On my several visits I have enjoyed the hospitality of the people even as the electricity was cut, cancer patients were denied the chance to seek treatment, and buildings which were once homes, schools, mosques and hospitals had been reduced to massive mounds of rubble.
A January 2017 report from Physicians for Human Rights to the Gaza Strip shows the desperation. "You feel it the minute you cross the border. It's like travelling to another world. There's terrible poverty. There's simply no money. Not for food or for medications, not for warm clothes for children… The education system isn't working. The health system is finished. Agriculture is dying. Water sources are contaminated. The water is unfit to drink. There is hardly any electricity. Gaza is on the brink of an humanitarian disaster." They also report that many Jewish physicians from Israel want to come to Gaza to help but are prohibited from doing so.
Genocide?
To jolt the politicians and their media acolytes, I'll refer to genocide. Such a charge can be justified though it is usually regarded as a form of diplomatic blasphemy, too risky to make.
The 1948 UN Convention on the Prevention and Punishment of the Crime of Genocide, refers to any acts committed with intent to destroy, in whole or in part, a national, ethnic, racial or religious group.
Such acts would include killing members of a group; causing serious bodily or mental harm to members of the group; inflicting on the group conditions of life calculated to bring about its physical destruction in whole or in part.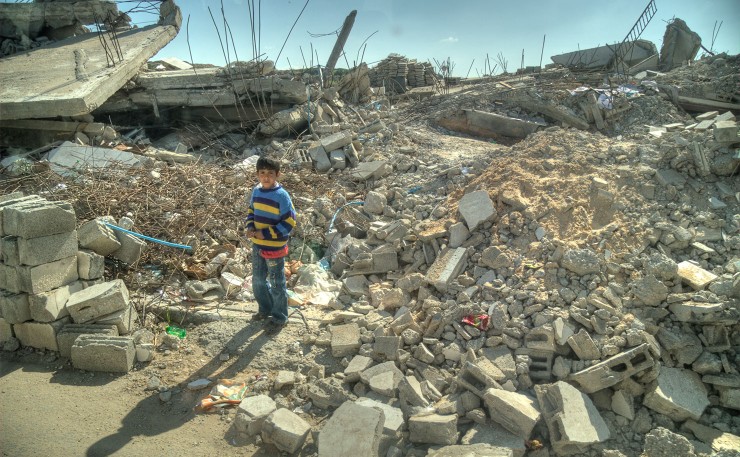 Writing in December 2016, in Aljazeera English, the Jewish social analyst Stanley Cohen concluded that each of these genocidal type acts "has been perpetrated by Israel, seemingly with almost proud boast, and no accountability, for almost 70 unbroken years."
Since the Palestinian tragedy of the Naqba in 1948, and by adding figures from the sort of violence I've referred to, Israel has found ways to kill more than 400,000 Palestinians, and injure and cripple two to three times as many, including tens of thousands of women and children.
Politicians and other influential movers of public opinion may reassure themselves that this violence happened in the past, that justice delayed is justice denied, therefore nothing can be done. That's a fallacy. Slaughter and cleansing are present day issues.
Slaughter with Impunity
In New Matilda of September 2015, I wrote about the destruction of a Bedouin camp Jehalin and of another near the Israeli settlement of Ma'aleh Dumim. Each carefully planned destruction amounted to what the Israeli journalist Amira Hass called "armed robbery".
Violence with impunity continues. The Bedouin village of Um al Hiram has just been destroyed in order to create a Jewish town called Hiran. In response to residents' and their Israeli supporters' protests, the police used live ammunition, rubber bullets and tear gas against them.
A week before that event, in the village of Nabi Elias, representatives of the Israeli Human Rights organization Gush Shalom witnessed the uprooting of 2,000 olive trees to make way for a settlers-only 'Nabi Elias Road.'
In his Haaretz article of January 21st, 'Kill Them They're Fair Game', distinguished Israeli journalist Gideon Levy reports, "In the Fara refugee camp, soldiers killed a man who had just woken up. Eleven bullets from point blank range in front of his mother."
Last week in the Palestinian town of Tuqu, the Border Police shot a 17-year-old, Qurai al-Amour who had thrown stones. They then dragged the dying youth on the ground like a sack of potatoes, bashing his head against rocks.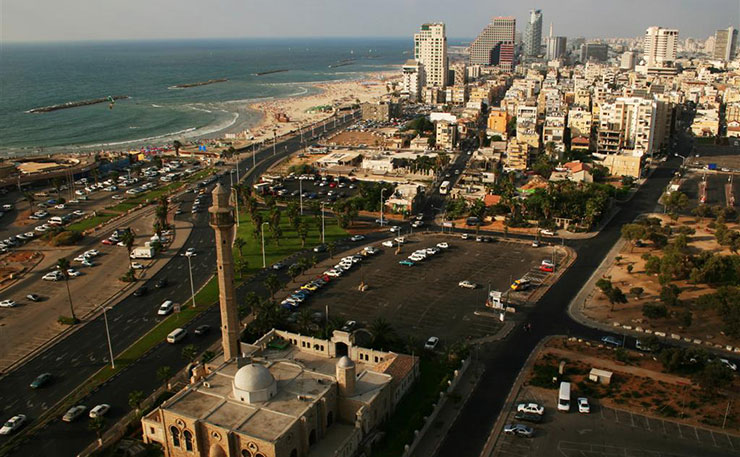 The next day at the Til Karm checkpoint, Nadal Mahadawi, 44, was killed. Levy reports, "He's seen standing quietly while the soldiers shoot for no reason. When he tries to flee, in what appears to be a dash for his life, they kill him."
In the eyes of the Israeli government and their supporters, this is acceptable conduct as long as the people killed are Palestinians and could be labelled 'terrorists'. A deep-seated racism approves. Palestinians are inferior. Born to kill, they don't live and love like Jewish citizens. So, getting rid of them has become a civic duty. Israel can be above the law. You can do what you like. No-one will be held accountable.
The legitimacy of this lawlessness was confirmed by Prime Minister Netanyahu when he rejected the UN Resolution which condemned the illegality of Israeli settlements. He also said that New Zealand, the joint promoter of the Resolution, had committed an act of war.
Before that controversy, in a military court, Israeli Sergeant Elor Azaria was found guilty of manslaughter for shooting a Palestinian, 21-year-old Abdul Fatah al-Sharif while he was lying immobile in the road. The verdict outraged Azaria's supporters who said they would turn the country upside down. The New York Times reported that the wisdom of the street had prevailed over the judgement of a court. Prime Minister Benyamin Netanyahu appeased the public by saying that the hero Azaria should be pardoned. Who cares about the killing of Palestinians?
Australian Ethics? Only Disbelief
It is difficult to believe that Australian governments which like to perceive themselves as muscular defenders of human rights would still toe the Israel/American line on Palestine. What does Canberra fear? What does a Federal government mean by human rights and ethics?
The scandal over former Health Minister Sussan Ley's travel expenses produced the predictable press conference assurances that the government's ethical standards will improve in the future. Ethics?
How is such an assurance to be taken seriously when most politicians of the major parties – there are some gutsy, principled exceptions – have been so intimidated by the Israeli lobby that they've turned a blind eye towards the cruelty which has been the hub of policies towards Palestinians, on the West Bank, in Gaza, East Jerusalem and in the myriad refugee camps.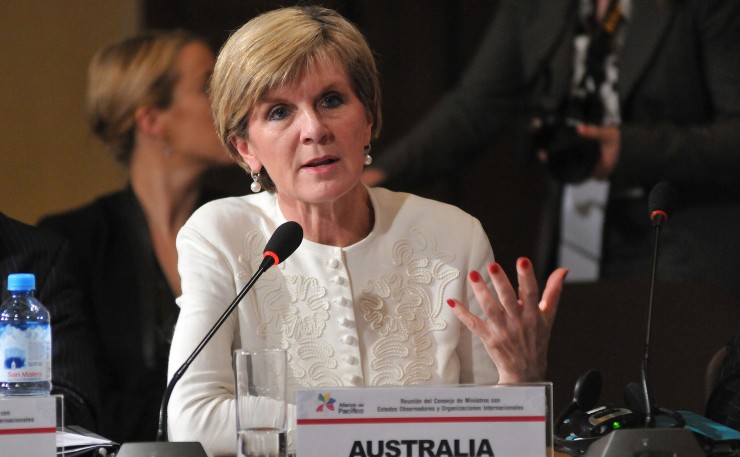 When murder, dispossession, destruction of homes and agricultural land are the instruments of ethnic cleansing and when such practices don't seem to bother politicians and mainstream media commentators, we are left to express not so much anger as utter disbelief?
An anaesthetizing cloud of ignorance, or a psychotic force of delusion may be affecting those who ignore the awful inhumanity towards Palestinians. But if ignorance and delusion are not the causes of apparent indifference towards the murder and destruction in Gaza and in the Occupied Palestinian Territories, then cowardice as expressed in satisfaction with cruelty must be the explanation.
There are ways in which incredulity and disbelief could be made redundant. Foreign Minister Julie Bishop could experience a conversion on her road to the next polo tournament and speak against the recently announced but illegal building of 500 settlement homes in East Jerusalem.
Prime Minister Turnbull, supported by Labor leader Bill Shorten, could find the courage to cancel the planned visit of the Israeli Prime Minister and explain their reasons for the cancellation.
If such changes occur, the charges about being cowardly and cruel could be reconsidered and perhaps withdrawn.

Donate To New Matilda
New Matilda is a small, independent media outlet. We survive through reader contributions, and never losing a lawsuit. If you got something from this article, giving something back helps us to continue speaking truth to power. Every little bit counts.