The NSW Government's privatisation mantra has not only drained the public service of expertise, but it costs you – the taxpayer – a lot more than you think, writes Dr Mehreen Faruqi.
There has been report after report of huge cost blowouts on transport projects in NSW. For people who claim to be good economic managers, the Baird Liberal-National government sure is gaining a real notoriety for rampant cost overruns, poor planning and bad management of their trophy transport projects.
Recent revelations of budget blowouts on the yet to be delivered Parramatta light rail and the Northern Beaches B-line buses are the latest in a long list of projects, both large and small, of similar fate.
The now infamous Tibby Cotter Walkway across Anzac Parade has ended up costing the tax payer $38 million, almost four times the original budget. The estimate for Westconnex has escalated by almost 70 per cent to $16.8 billion, and the "off the shelf" intercity train fleet has blown out by $1.1 billion, from $2.8 billion to $3.9 billion.
Building roads, bridges and train lines can be complex, but it is definitely not rocket science. Good planning, sound analysis, engineering and project management skills are required to design and deliver on time and on budget. These are fundamental principles I learnt as a civil and environmental engineer.
So why have cost blowouts become the new norm?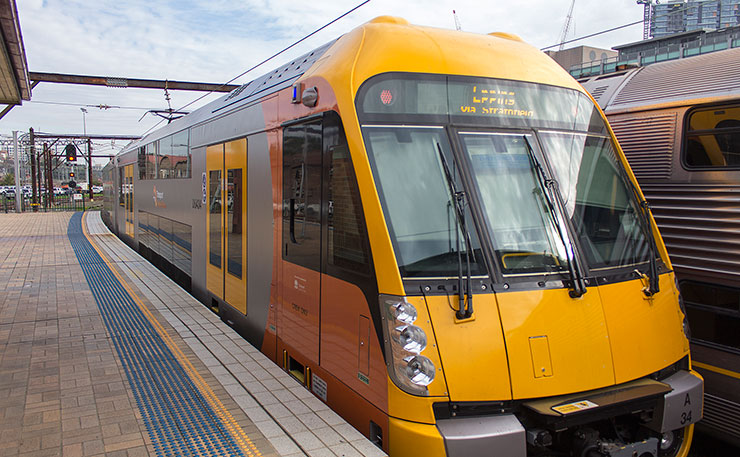 A report by the Grattan Institute provides some answers to this question. It seems premature announcements by politicians are a key reason behind spectacular budget blowouts.
The problem can be fixed by tabling project evaluations and business cases in parliament before committing and reporting to the public after projects have been completed. While a basic level of planning and transparency will no doubt be a big improvement, this explains only part of the story.
Every single one of the major transport projects being rolled out in our state has been plagued not only by ever-increasing costs, but has also been marred by bungled and insensitive handling of home acquisitions, changing scale and scope, construction problems or destruction of the environment.
This scale of messiness and incompetence points to much deeper flaws in the system of planning and delivering transport in NSW.
According to Engineers Australia, outsourcing and privatisation of engineering-related work has shrunk public sector expertise from about 100,000 engineering professionals three decades ago to around 20,000 in 2011. This 'hollowing out' of in-house engineering can increase project costs by up to 20 per cent and results in less than optimal outcomes.
In NSW, this trend started in the 1990s when engineering positions were made redundant to be replaced by generalist project management roles in the then Department of Public Works and Services. It continues to this day, with the stripping of already depleted construction planning and management expertise in public works.
While outsourcing is a classic neoliberal tool for supposedly reducing costs and increasing efficiencies, the reality is something quite different. By getting rid of engineers and technologists, the bean counters are able to show less employees and expenditure on budget papers, but the real cost of outsourcing remains hidden until exposed by the media as 'blowouts'.
The loss of in-house technical skills in public service has led to diminished capability to establish accurate scope and to scrutinise design, procurement and delivery from private consultants and contractors. The end result is more time and money spent fixing poor design, constantly re-engineering and contract variations to cover scope creep. These are issues that engineers across NSW routinely bring to my attention.
Even more worrying is the loss of a central bank of institutional knowledge within the public service that is crucial for long-term integrated planning. It's no wonder then that year after year, we see a piecemeal approach to transport decisions where isolated projects are foisted upon us without doing the homework to ensure their need, logic, costs and benefits.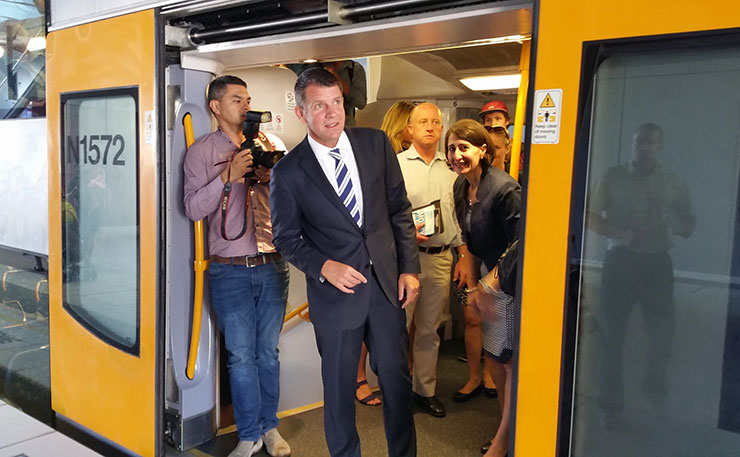 This lack of integration becomes even more problematic without core expertise to inform and oversee the standalone project offices set up for Westconnex, North West Metro and the CBD and South East Light Rail.
It seems that governments don't want or care about receiving technical expert advice from relevant agencies, in case it hampers their political agenda in any way, shape or form. Once this expertise is removed, most of the work is contracted out with the single aim of delivering predetermined outcomes at all costs.
The deliberate de-engineering and politicisation of the public service, in addition to commitments to half-cooked projects has left NSW taxpayers with the hefty price tag for transport infrastructure that many of them don't even want.
There is no doubt the Baird Government's privatisation agenda and utter lack of transparency on transport decisions is an expensive strategy. This shroud of secrecy can be lifted by publicly available project evaluations, business cases and reporting.
But without adequate in-house technical expertise in public agencies to actually prepare these documents, this solution to rein in overspending will remain a pipedream.

Donate To New Matilda
New Matilda is a small, independent media outlet. We survive through reader contributions, and never losing a lawsuit. If you got something from this article, giving something back helps us to continue speaking truth to power. Every little bit counts.