The untimely demise of the marriage plebiscite reveals the dangerous emptiness of Malcolm Turnbull's policy agenda, writes Ben Eltham.
It's October. A wet spring is yet to give way to summer. Across much of the continent, September was the second-wettest on record, marked by record inland rainfall and grid-destroying storms in South Australia. The sunshine has yet to quite break through.
It's been a dismal few months in federal politics too.
I've taken three months off regular commentary to launch a book and work on some academic papers. But now I'm back, what's surprising is how little has changed.
A crippled Coalition limped to re-election on July 2. The ballot nearly extinguished Malcolm Turnbull's prime ministership. Instead of the comfortable re-election everyone expected, Bill Shorten and Labor went within two seats of wresting back power.
A visibly shaken Turnbull shouted crazily at voters late that night. It was a wild speech that few who saw it will soon forget.
The government had campaigned on… nothing much, really. And it showed.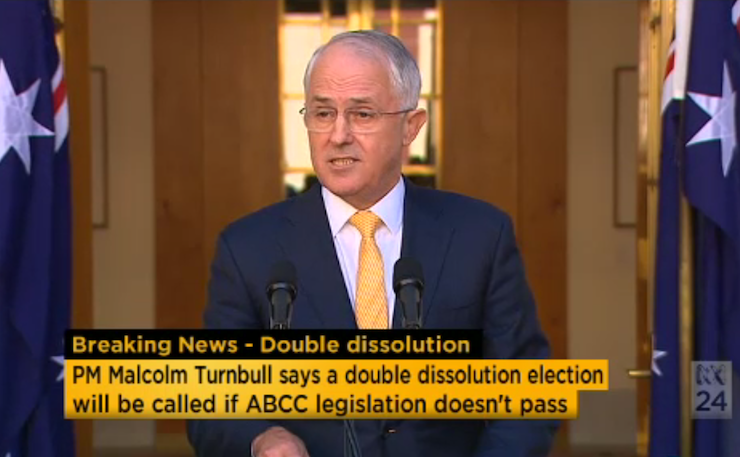 In a post-GFC world, where wages are stagnant and young Australians can't buy a house in a capital city, the centrepiece of the Coalition's re-election platform was a $50 billion tax cut to big business. In contrast, Labor campaigned strongly on health policy. It was a very near-run thing indeed.
HOUSE AD – NEW MATILDA SURVIVES ON CONTRIBUTIONS FROM OUR READERS. YOU CAN HELP SUPPORT INDEPENDENT MEDIA THROUGH OUR LATEST POZIBLE CROWD SOURCING CAMPAIGN. CLICK HERE. EVEN $5 MAKES A BIG DIFFERENCE.
Three months down the track, Malcolm Turnbull's government is in deep trouble, lurching from bungle to pratfall with barely a half-victory in between.
We'll get to the pratfalls in a little bit, but first let's examine the issue that has dominated federal politics since the election: the marriage plebiscite.
You might ask, why bother? The plebiscite is over. And it's true that there is vanishingly little chance that a marriage plebiscite will ever happen. Last week, at a federal caucus, the ALP voted unanimously to oppose a Parliamentary bill for a same-sex marriage plebiscite, thereby dooming the chances of that bill ever passing. A plebiscite will not happen in this term.
As sometimes happens in politics, both sides of the argument declared victory. Same-sex marriage advocates, and many others in the LGBTIQ community, welcomed the death of the plebiscite. They opposed it because it would not be binding on federal parliamentarians, and because of the fear and hatred in the community such a plebiscite would whip up.
Right-wing conservatives in the Liberal and National Parties declared victory too. They welcomed the death of the plebiscite because they oppose same-sex marriage in principle. They think that the issue has now been killed off as a possibility for this term of parliament.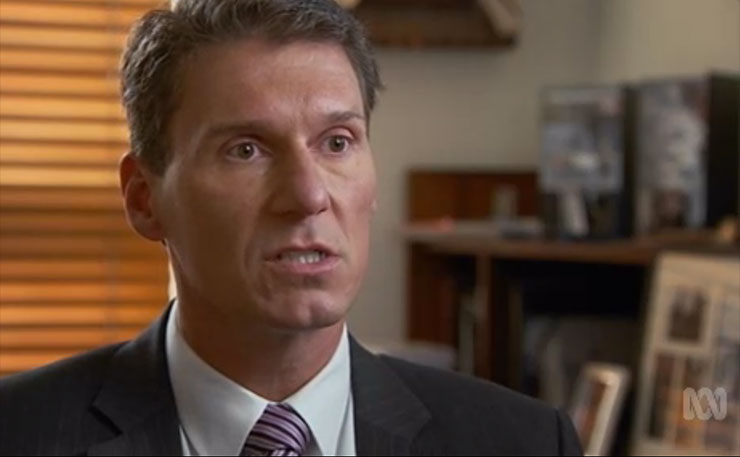 The plebiscite debate has generally been pursued with an air of unreality. The issue has dominated politics essentially for one reason: the desire of conservative politicians to stop marriage reform.
That's because, with the exception of the right-wingers fully prepared to blow up the government unless their demands were met, none of the other protagonists were too fussed on the plebiscite in the first place.
Same-sex marriage advocates want marriage equality, but they aren't prepared to fight a bitter electoral campaign over the issue, merely to establish a right that every adult Australian should already enjoy, and at the well-documented risk to the mental health – indeed, the very legitimacy – of hundreds of thousands of gay and lesbian families.
Labor wants marriage equality, but not nearly as much as it wants to embarrass Malcolm Turnbull over this issue. And, to be fair, Labor has listened to the LGBTIQ community, which has been unequivocal in its opposition to the plebiscite.
Moderate Liberals want marriage equality, but they hold no sway over the right-wingers who are holding the government to ransom.
Finally, the right wing of the Coalition doesn't actually want a plebiscite either, because it is a vote that right-wingers would almost certainly lose. No, the whole point of the plebiscite for the dinosaurs was to derail marriage reform. And so they have succeeded.
The true loser of the plebiscite is plain to see. It is Malcolm Turnbull.
Like climate change, the issue of marriage equality shows Turnbull in his most disappointing light: as the leader voters once thought might drag his party to the centre, but who has instead been dragged by his party to the right.
Like climate change, marriage equality is another issue where Turnbull might have used his charisma and eloquence to argue for the good: for the demonstrably liberal and undoubtedly popular position of allowing every Australian the chance to marry.
Like climate change, Turnbull has squibbed it. Another defining issue has been answered in the negative. No, Malcolm Turnbull will not call on a free vote in the Parliament. No, Turnbull won't stand up for gay and lesbian rights.
As a result, and as with so many other issues he has confronted since taking the prime ministership, Turnbull looks weak.
He has been forced to publicly support a position he once adamantly opposed. After all, he has always supported same-sex marriage, but only took on the plebiscite policy as a condition of overthrowing Tony Abbott last September.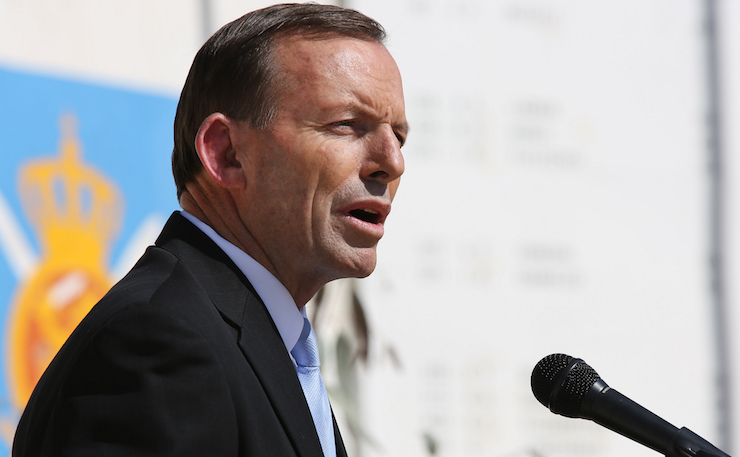 But such are the diminished expectation of the Turnbull ascendancy, he may even be breathing a sigh of relief. As the issue of same-sex marriage decays in public debate for the short-term, it no longer represents an existential threat to the future of his government. He can get on with the substantive agenda of his second term of government. Whatever that is.
And there's the rub. What does the Turnbull government actually stand for? Do we even know what it plans to do next?
So far, we've seen no second term agenda from this government. An "omnibus spending bill" (actually a $6 billion spending cut) passed the Parliament with Labor's help. The government is going about the business of giving high-income earners a tax cut – a tax cut most of them will hardly notice. And there are some noises about trying to pass the Australian Building and Construction Commission bill (a policy, not of Malcolm Turnbull, but of Tony Abbott). But that's about it.
With so little policy to pursue, it's not surprising the government seems listless and disorganised. This lack of direction is breeding errors.
Since the election, we've seen a cascade of parliamentary blunders. In the House of Representatives, the government has already lost several embarrassing votes. The Senate was left idle after the government ran out of legislation to occupy it.
HOUSE AD – NEW MATILDA SURVIVES ON CONTRIBUTIONS FROM OUR READERS. YOU CAN HELP SUPPORT INDEPENDENT MEDIA THROUGH OUR LATEST POZIBLE CROWD SOURCING CAMPAIGN. CLICK HERE. EVEN $5 MAKES A BIG DIFFERENCE.
This, at least, we cannot blame on the Prime Minister. His chief lieutenants are responsible for more than enough cock-ups of their own.
We saw a perfect example last week, when an arcane dispute blew up between Attorney-General George Brandis and his key legal advisor, Solicitor-General Julian Gleeson.
The details of the dispute are complex, but the gist of it is all too simple: Brandis attempted a power grab. Riding roughshod over the statutory office of the Solicitor-General, he issued a "legal services direction" denying anyone else in the government access to the Solicitor-General without his permission. Worse, he did so without even bothering to consult the Solicitor-General.
When caught out in this gambit, Brandis then lied to the Parliament.
With characteristic hubris, Brandis tried to talk his way out of the impasse by getting LNP backbenchers to monster Gleeson in a Senate inquiry hearing.
Just as it did with Gillian Triggs, the tactic failed miserably. Smart, tough lawyers can't be intimidated by buffoons like Ian Macdonald.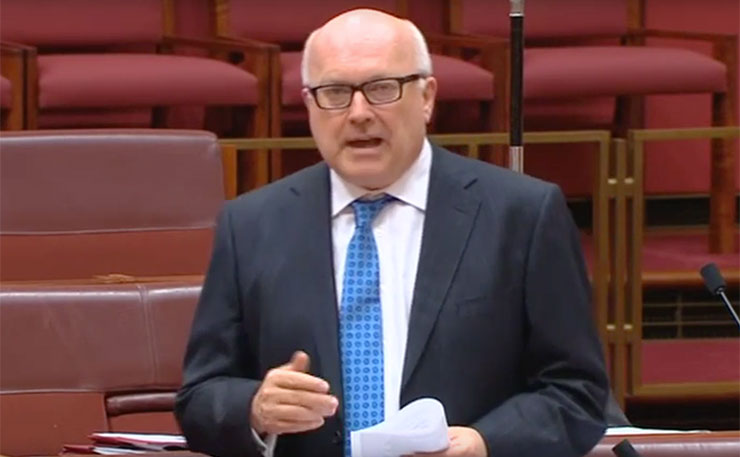 In any ordinary setting, such bizarre incompetence would see the Attorney-General sacked. And the controversy may yet claim Brandis' scalp. But whatever the legalities, the key political aspect of the imbroglio was that it was utterly preventable: Brandis merely needed to back down. His refusal to do so effectively dared the Solicitor-General to call his bluff.
It's just another in a long line of gaffes and brain explosions from George Brandis. Who could forget his famous defence of the right to be a bigot? Or his single-handed assault on the Australia Council for the Arts? Or the time he dared his opponent Mark Dreyfus to take him to court over his ministerial diaries… and lost? Or his tortured explanation of the data retention laws?
No ordinary government would tolerate a walking disaster zone like George Brandis.
But the Turnbull government is no ordinary government, and Turnbull can't just get rid of Brandis: he needs to massage him out of power, lest the towering vanity of the failed suburban lawyer from Brisbane blow back on his government and its razor-thin majority. As Andrew Elder points out, the government also lacks a suitably-qualified replacement.
Such are the laments of the Turnbull government: like a captain of a ship without power, the Prime Minister can see the waves breaking ahead of him, but he can't steer away from the shoals.
HOUSE AD – NEW MATILDA SURVIVES ON CONTRIBUTIONS FROM OUR READERS. YOU CAN HELP SUPPORT INDEPENDENT MEDIA THROUGH OUR LATEST POZIBLE CROWD SOURCING CAMPAIGN. CLICK HERE. EVEN $5 MAKES A BIG DIFFERENCE.

Donate To New Matilda
New Matilda is a small, independent media outlet. We survive through reader contributions, and never losing a lawsuit. If you got something from this article, giving something back helps us to continue speaking truth to power. Every little bit counts.