While savaging state governments for strong growth in renewables, the Australian Government has drawn the attention of other countries for its failure to reduce carbon emissions. Suzanne Harter from the Australian Conservation Foundation explains.
After failing to listen to consistent calls for stronger emissions reduction targets and a credible set of climate policies, the Australian government this week found itself under growing international pressure to explain what it is doing to tackle climate change – and how we will meet even the modest targets set in Paris while we continue to approve new coal-fired power stations around Australia.
For a fortnight the federal government has been attacking state governments including South Australia, Victoria and Queensland on their renewable energy targets despite the fact that those states have targets that are much closer to what's needed to meet our Paris commitments, and they will provide demonstrable economic and environmental benefits.
In Queensland for example, a draft report of an independent expert panel – Credible Pathways to a 50 per cent renewable energy target for Queensland delivered to the Queensland Government yesterday shows that their 50 per cent target by 2030 is not only achievable, but can be cost neutral and can provide around 6,700 full-time jobs annually between 2020 and 2030, while also reducing emissions.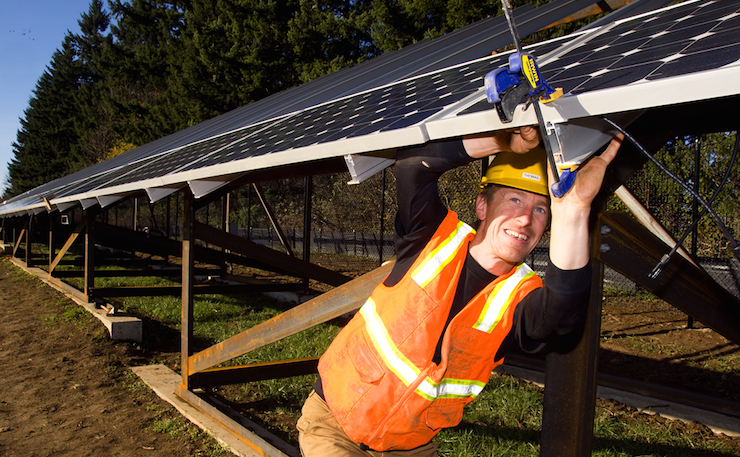 Against this backdrop, the Turnbull government has come under fire after a new UN expert review found that Australia's carbon emissions will be 11.5 per cent higher in 2020 than they were in 1990.
The review also found that Australia's industrial emissions – not counting those from forestry and land-clearing – were expected to rise 33.5 per cent over the three decades.
Australia also faced a barrage of questions from foreign governments on how it will achieve emissions reductions including from the USA, asking us what our longer term policies are to meet our 2030 targets, and from China on the impact that dropping carbon pricing has had and whether we are considering other mechanisms.
So just as the Prime Minister and Energy Minister Josh Frydenberg are out criticising the more ambitious efforts of their state counterparts, they are facing pressure from our most important strategic allies about dropping the ball on our own targets.
HOUSE AD – NEW MATILDA SURVIVES ON CONTRIBUTIONS FROM OUR READERS. YOU CAN HELP SUPPORT INDEPENDENT MEDIA THROUGH OUR LATEST POZIBLE CROWD SOURCING CAMPAIGN. CLICK HERE. EVEN $5 MAKES A BIG DIFFERENCE.
This so-called 'emissions gap' is making Australia an international embarrassment, Shadow Climate Change Minister Mark Butler said this week.
But the answer might be closer at hand than the government realises.
Labor and the Greens have joined forces to successfully push through an inquiry looking at ways to meet Australia's climate targets – and namely to examine how best to close old polluting coal-fired power stations. This might yet prove to be a timely gift for a federal government feeling pressure from all sides over climate.
At present, Australia's climate and energy policy is still lagging, as the government continues to ignore the biggest elephant in the room – the need to decarbonise our energy sector by phasing out coal. Australia is still in urgent need of a national plan for replacing coal-burning power plants with clean energy that ensures just transitions for workers and communities. If handled properly – this Inquiry should help to carve out a meaningful plan.
One of the key problems is that the majority (around 72 per cent) of Australia's coal-burning plants are already well past their original design lifespan.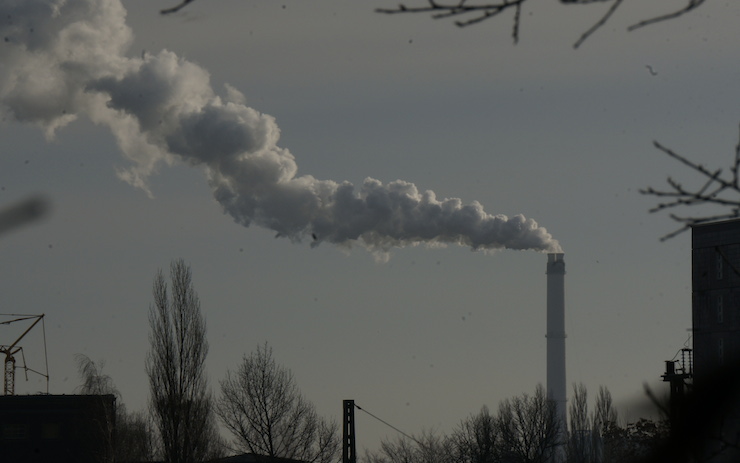 The average age of Australia's coal-fired power stations is over 30 years. Old power stations create more pollution that is damaging to our health and climate, and their inefficiency makes them more expensive to run. Retirements are as unavoidable as they are necessary.
Without retiring coal-burning power plants that pollute the equivalent of 30 per cent of Australia's greenhouse gas emissions – it will be impossible for Australia to meet our commitments under the Paris Climate Agreement.
But, as recent experience from South Australia and elsewhere shows, the closure of power stations will impact on local communities. Without a national plan for coal retirement the process will be unplanned, disorderly and much more disruptive.
This newly announced Inquiry into how best to close down Australia's coal-fired power stations has the potential to get to the heart of the problem and help pave the way for the clean energy transition we need, while properly supporting affected workers.
This could provide a very helpful opportunity for the Turnbull government to move ahead with the task of shutting down Australia's polluting old dinosaur power stations while properly supporting workers.
But given its recent record of resistance to state-based renewable energy targets and lack of credible climate policies – the Coalition will need to be dragged kicking and screaming before it pays proper heed to the Inquiry's likely outcomes.
HOUSE AD – NEW MATILDA SURVIVES ON CONTRIBUTIONS FROM OUR READERS. YOU CAN HELP SUPPORT INDEPENDENT MEDIA THROUGH OUR LATEST POZIBLE CROWD SOURCING CAMPAIGN. CLICK HERE. EVEN $5 MAKES A BIG DIFFERENCE.

Donate To New Matilda
New Matilda is a small, independent media outlet. We survive through reader contributions, and never losing a lawsuit. If you got something from this article, giving something back helps us to continue speaking truth to power. Every little bit counts.